Asbestos Point
April 5, 2020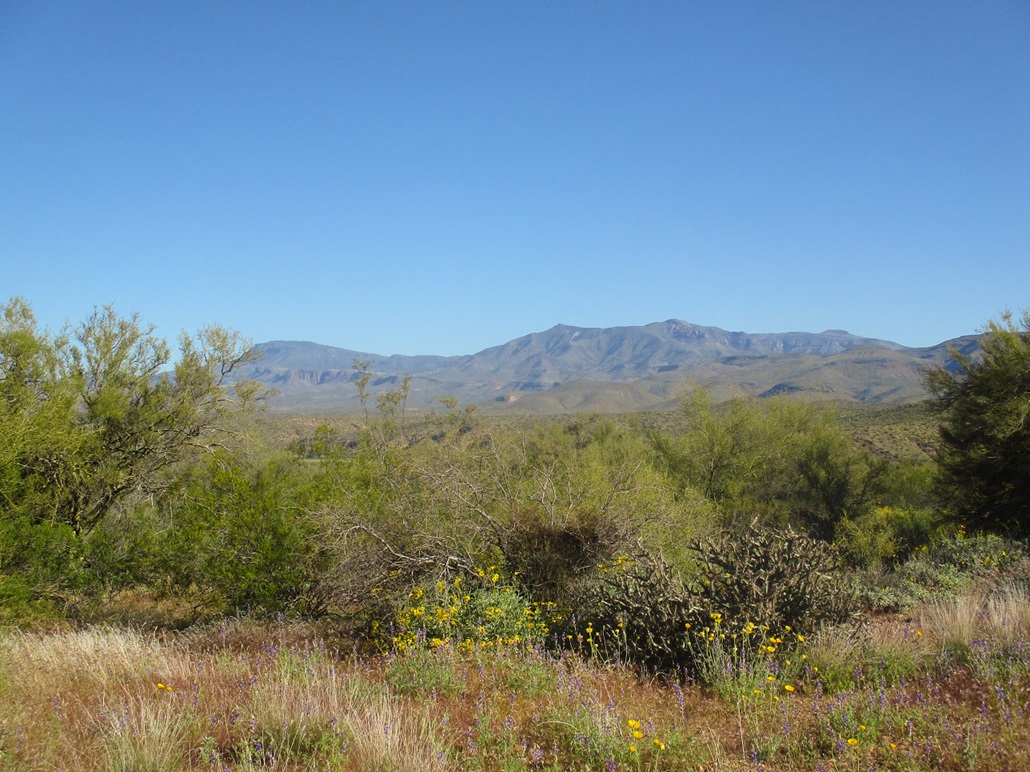 Asbestos Point from a distance. It is notable for the white refuse piles that lie below the ridge.

Hiking in lovely ponderosa.

This is a road.

Closer to the top, the forest is burned here.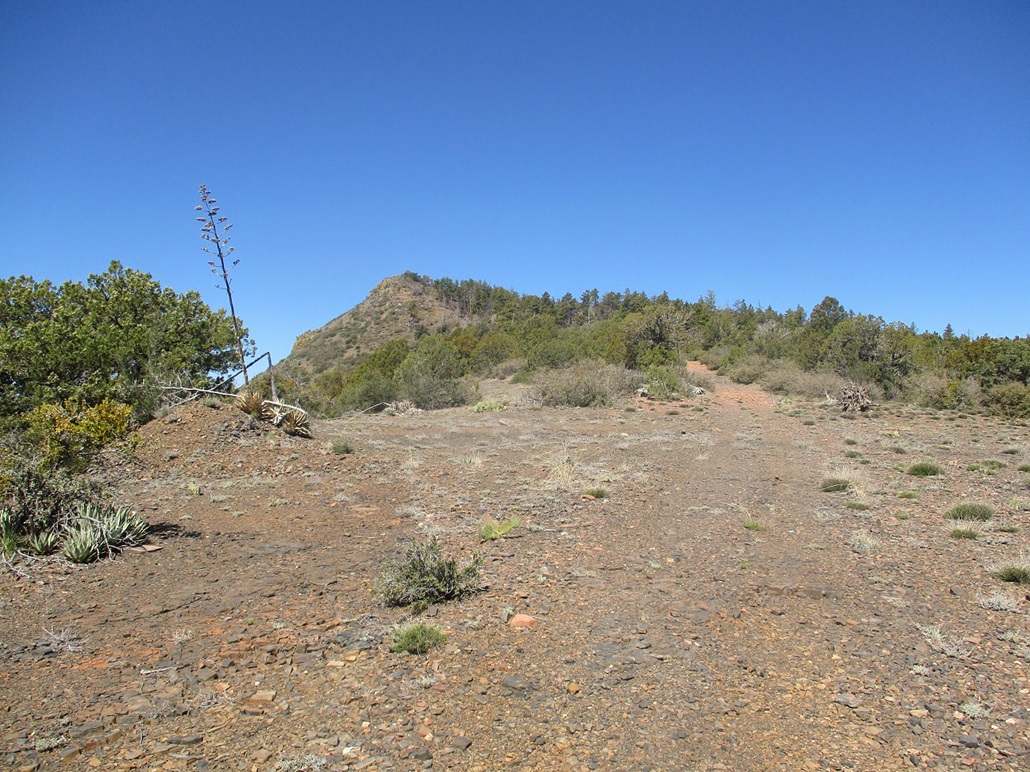 Asbestos Point on the approach.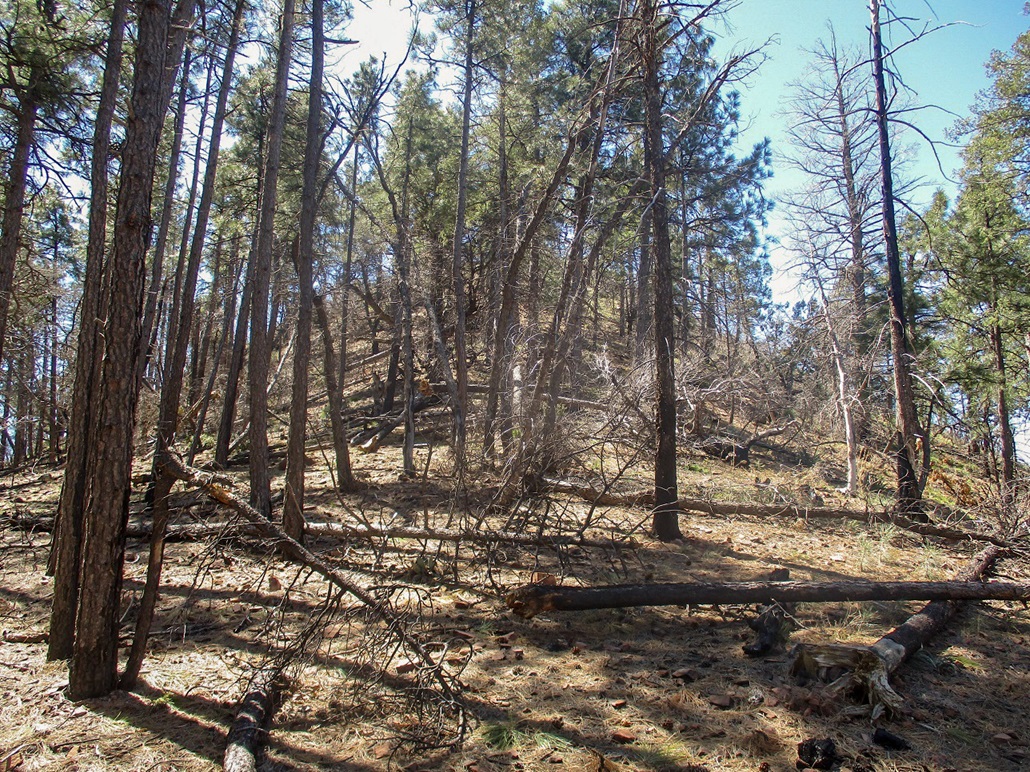 The final steep slope through the trees.

On top, looking east at Zimmerman Point.
>

West view, fascinating canyon walls.

Northwest view of Armer Mountain (Matthias' favorite peak ever) and Grantham Peak to the right.

Southwest view of Lake Roosevelt and the Four Peaks.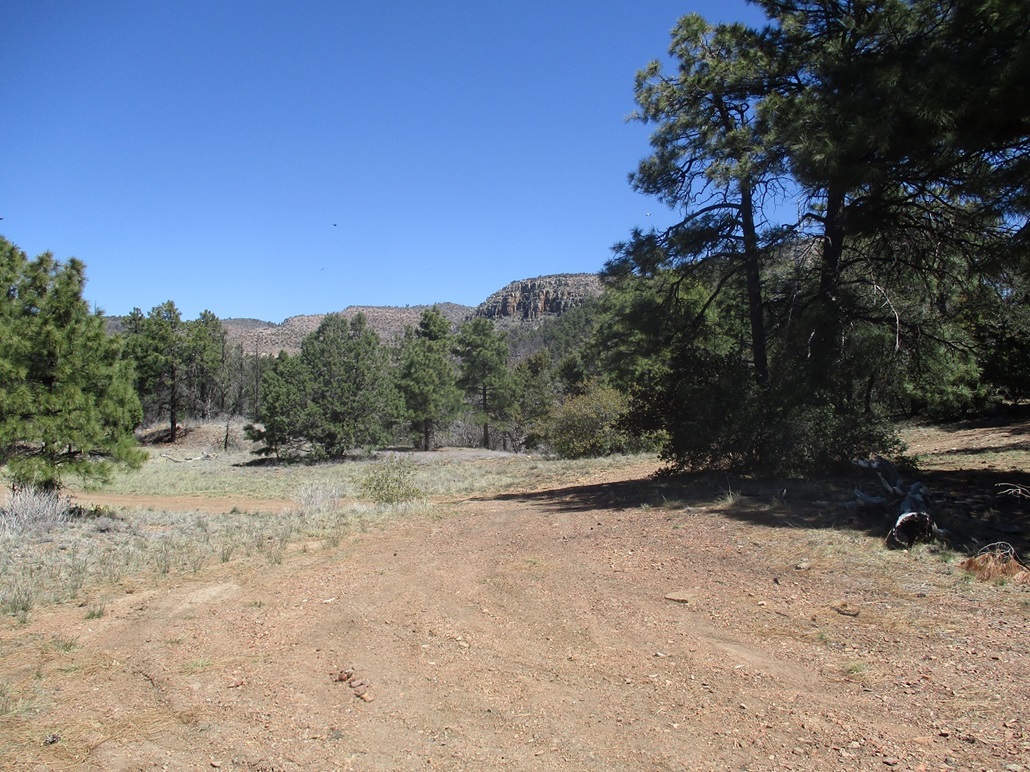 The lovely saddle area.

Asbestos Point again, viewed from below by the mines.

Montage: summit and the two benchmarks
>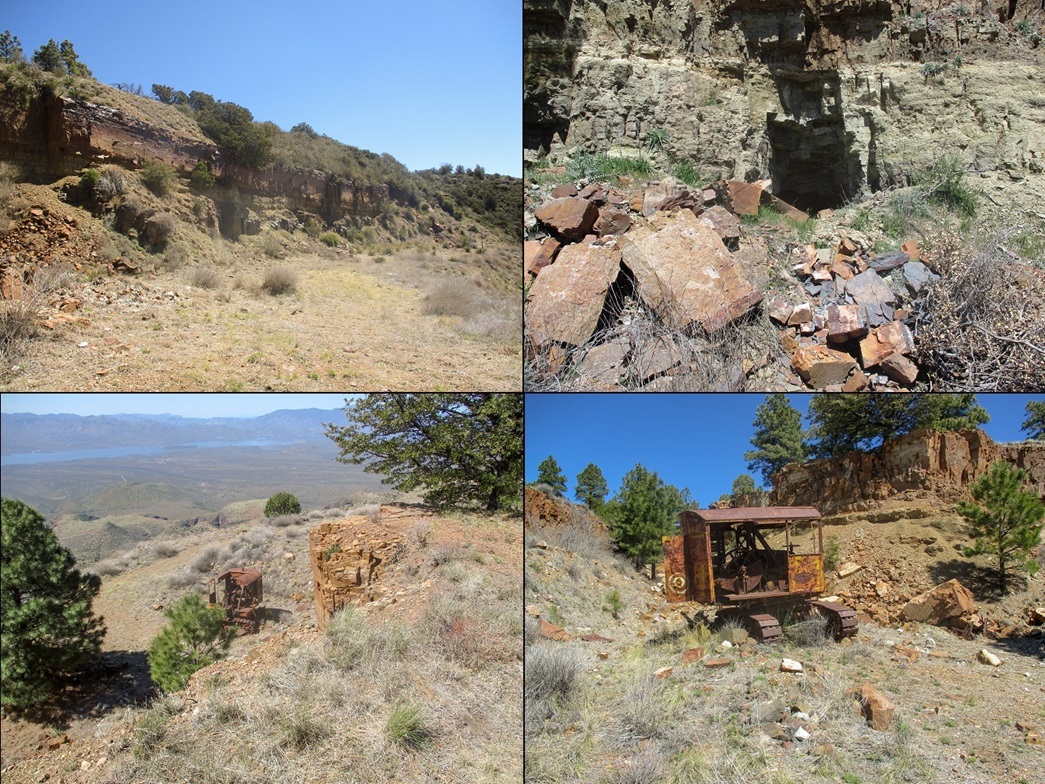 Montage: Mining apparati, and a mining hole.

More burned trees.

Montage: a waterfall, and some old artifacts from the mining days.

Cool white tree looks like he's saying "look at me".

Pocket Creek from where I parked.

View of Asbestos Point (left) and the rock refuse slopes.
Arizona Page • Main Page • Trip Report
(c) 2020 Scott Surgent.