Baboquivari Peak
November 9, 2013

Baboquivari's pinnacle, as viewed on our ascent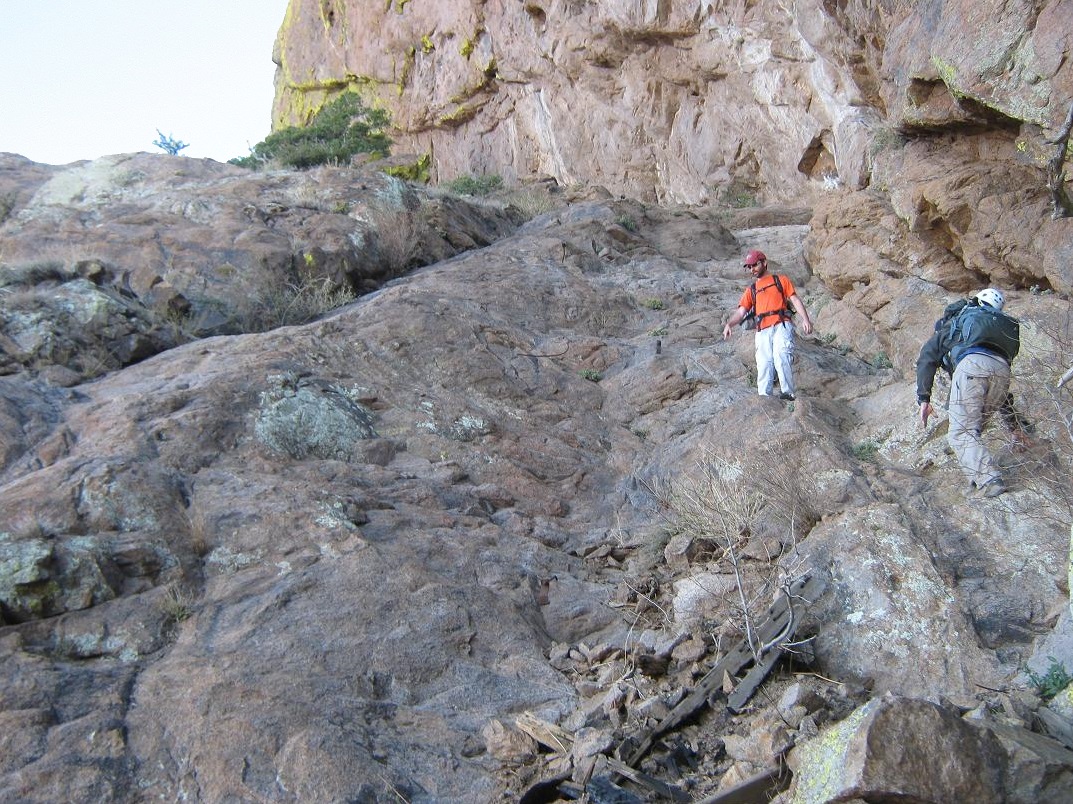 Starting up the base of the Great Ramp

Kelley and Peavy work up the chockstone

The summit is mere feet away!

There they are

North view, Kitt Peak and Coyote Peak

South view into Mexico

Kelley and Peavy at the top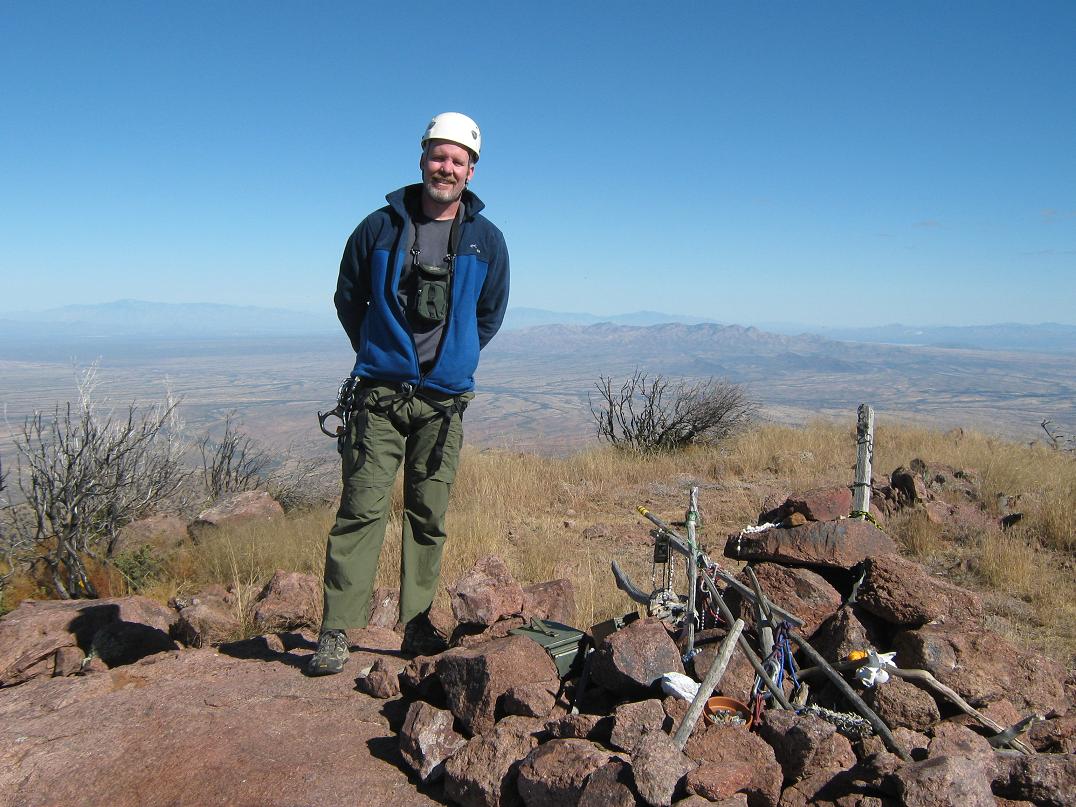 And me, too

The top of the Great Ramp, heading down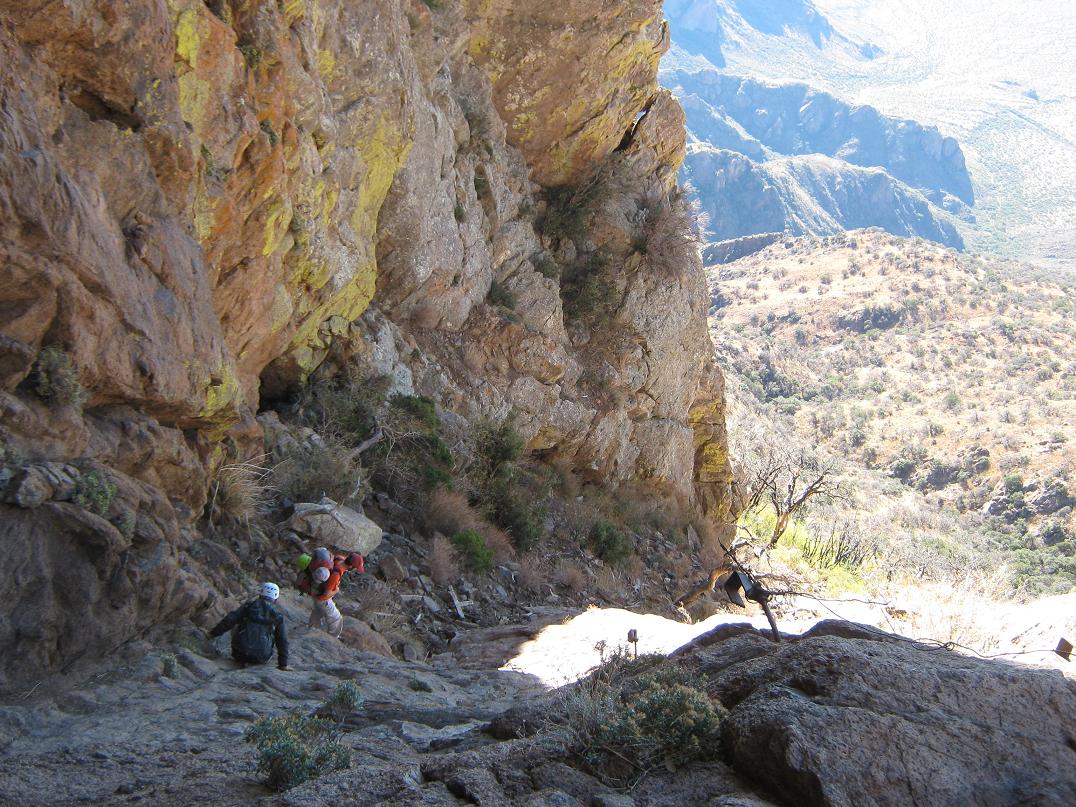 The bottom part, where five points of contact is advised

Departing view. The Lion's Ledge is the vegetated ramp angling right, and the Great Ramp starts about half-way and angles up and left. The Ladder Pitch is in the shadow at the left end of the Great Ramp

Broader view farther out. How did we climb that thing?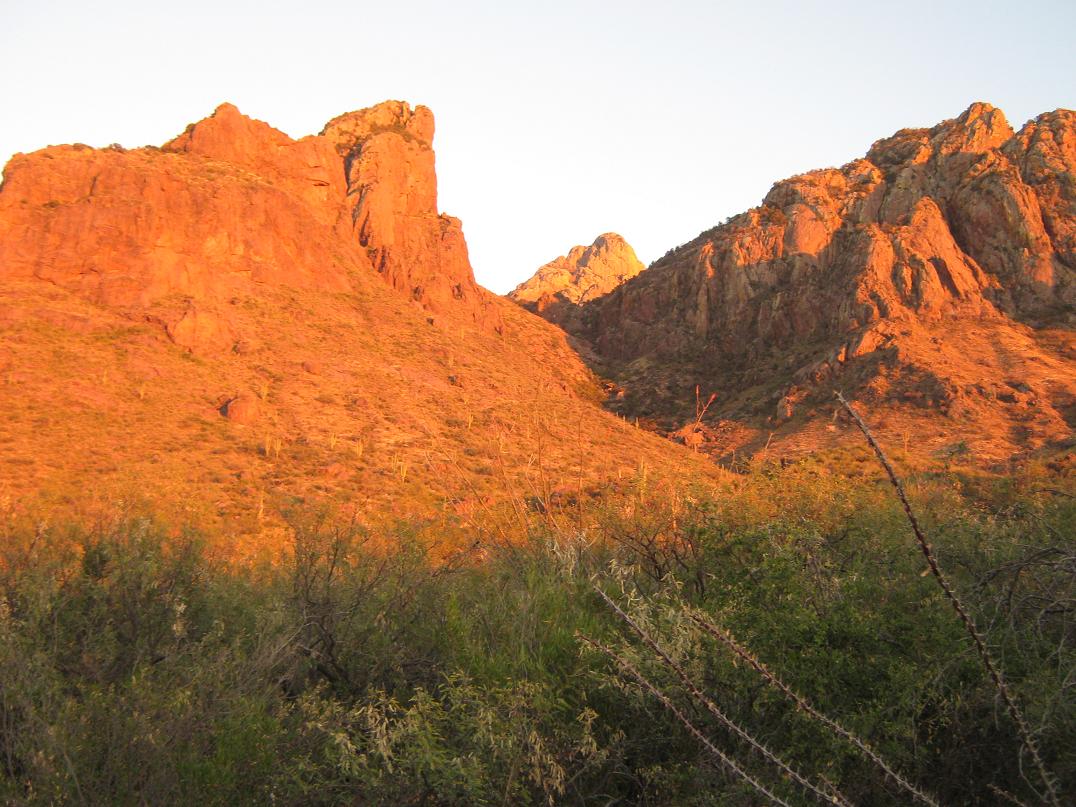 Baboquivari at last light from the campground. The end of a long, but rewarding day!
Images from Scott Peavy's camera:

Staring at Babo (c) Scott Peavy

The Ladder Pitch (c) Scott Peavy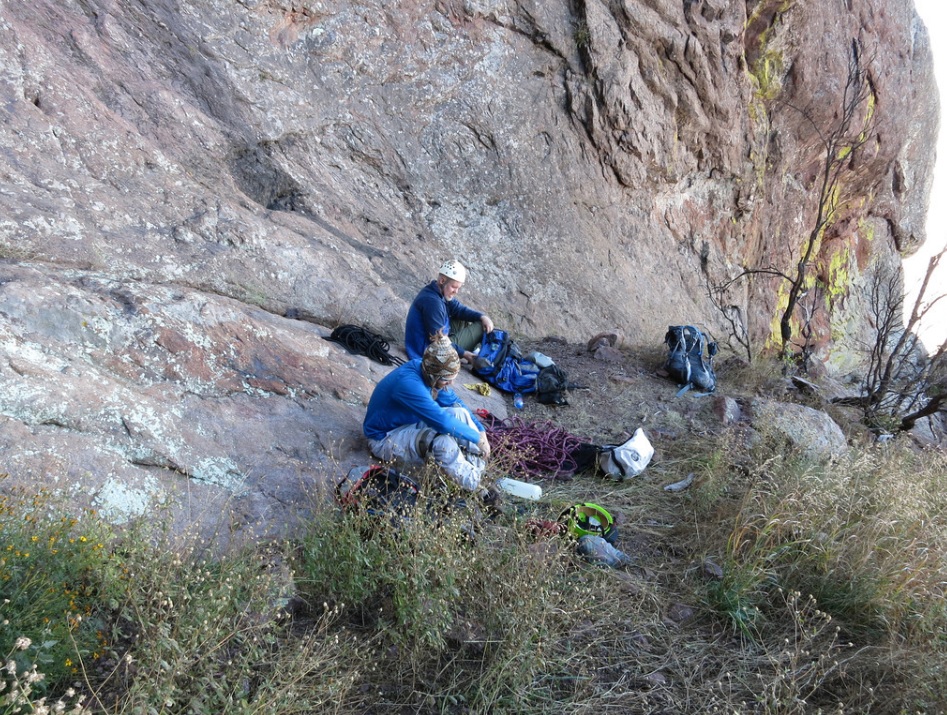 At the base of the Ladder Pitch (c) Scott Peavy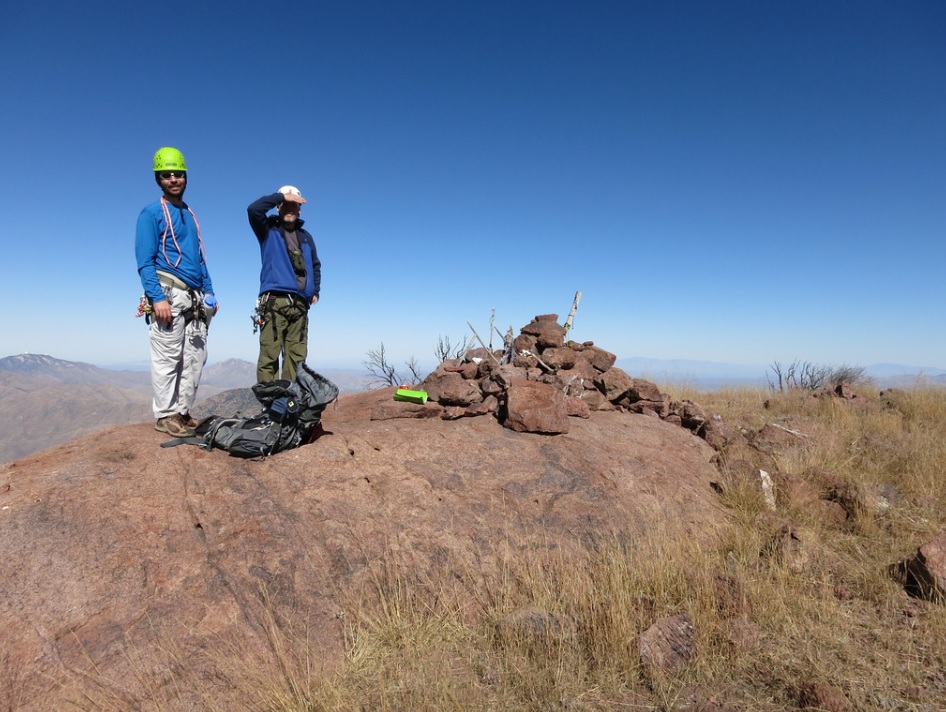 Kelley and me (c) Scott Peavy

Getting my rappel situated (c) Scott Peavy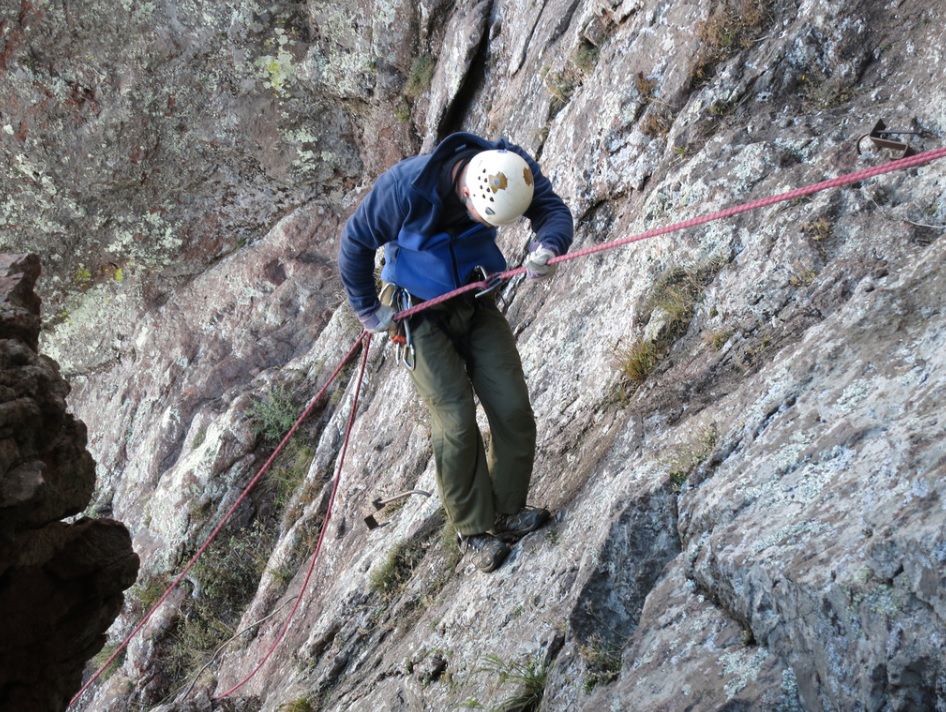 Starting the rappel (c) Scott Peavy

Me, with a s.e. grin (c) Scott Peavy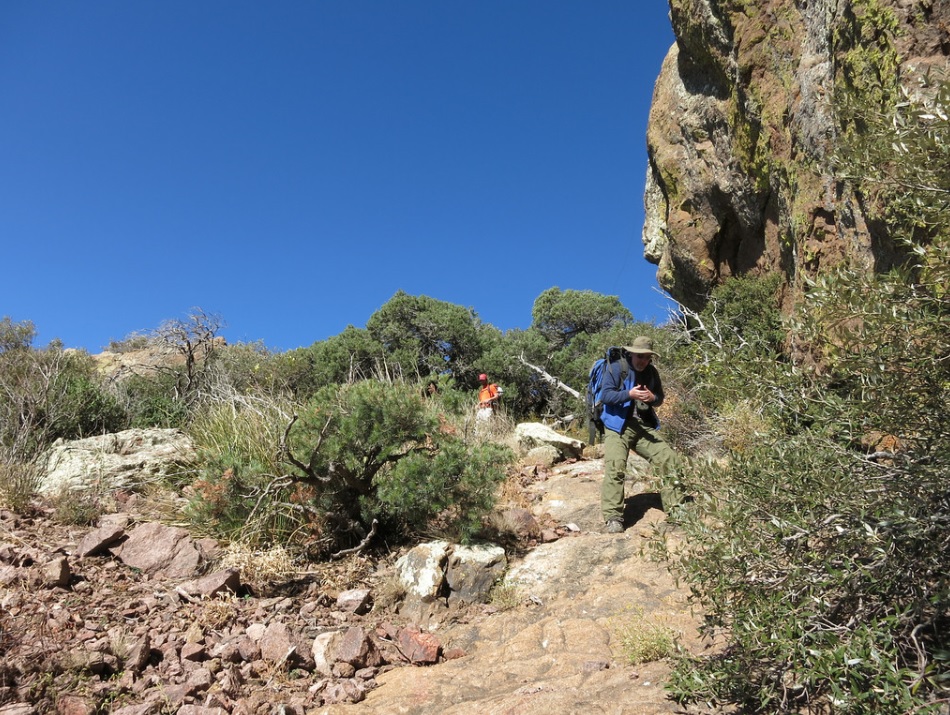 Ambling down the ramp (c) Scott Peavy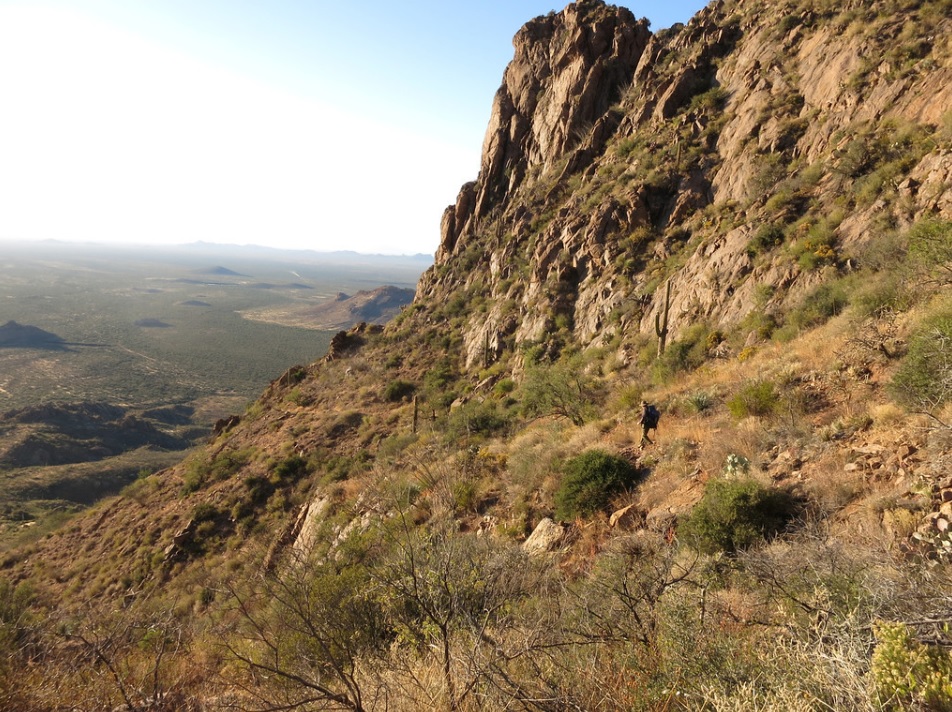 Hiking out (c) Scott Peavy
Click here for Scott Peavy's full set of images from our Babo hike.
Arizona Page • Main Page • Trip Report
Mobile version (c) 2017 Scott Surgent. For entertainment purposes only. This report is not meant to replace maps, compass, gps and other common sense hiking/navigation items. Neither I nor the webhost can be held responsible for unfortunate situations that may arise based on these trip reports. Conditions (physical and legal) change over time! Some of these hikes are major mountaineering or backpacking endeavors that require skill, proper gear, proper fitness and general experience.