Mount Bangs
October 7, 2012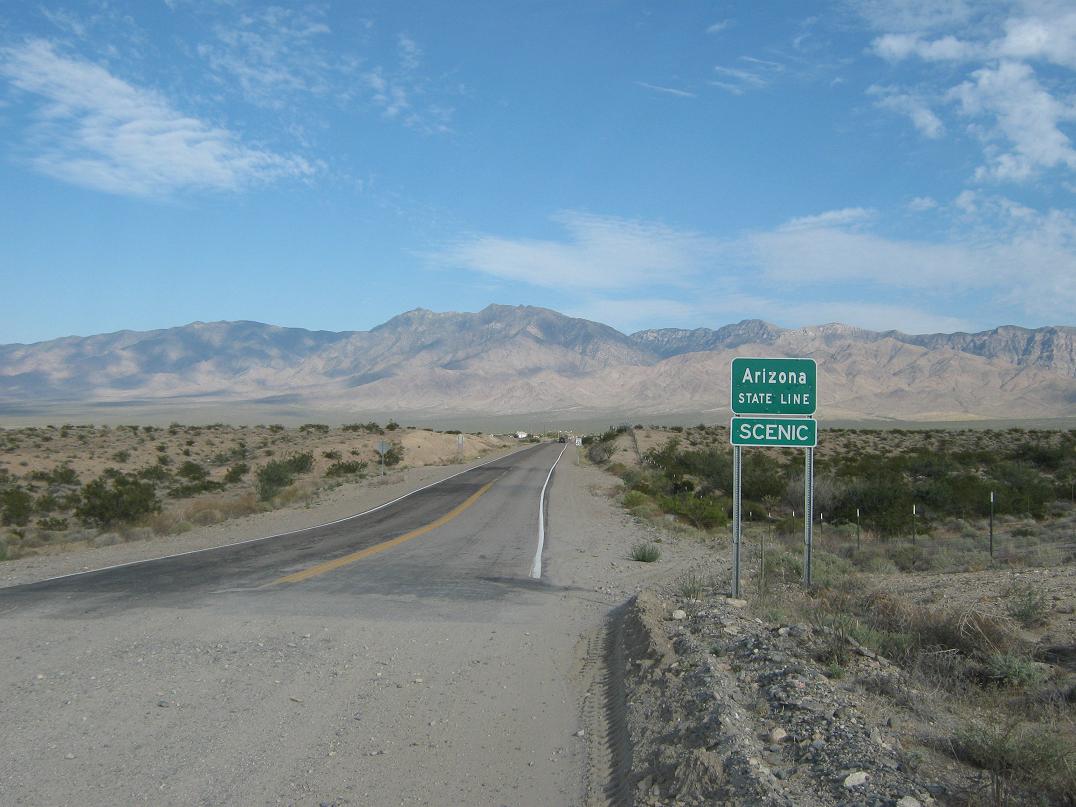 Mount Bangs and the northern Virgin Range as seen from the NV-AZ state line near Mesquite, Nevada.

Looking into Elbow Canyon the day before our hike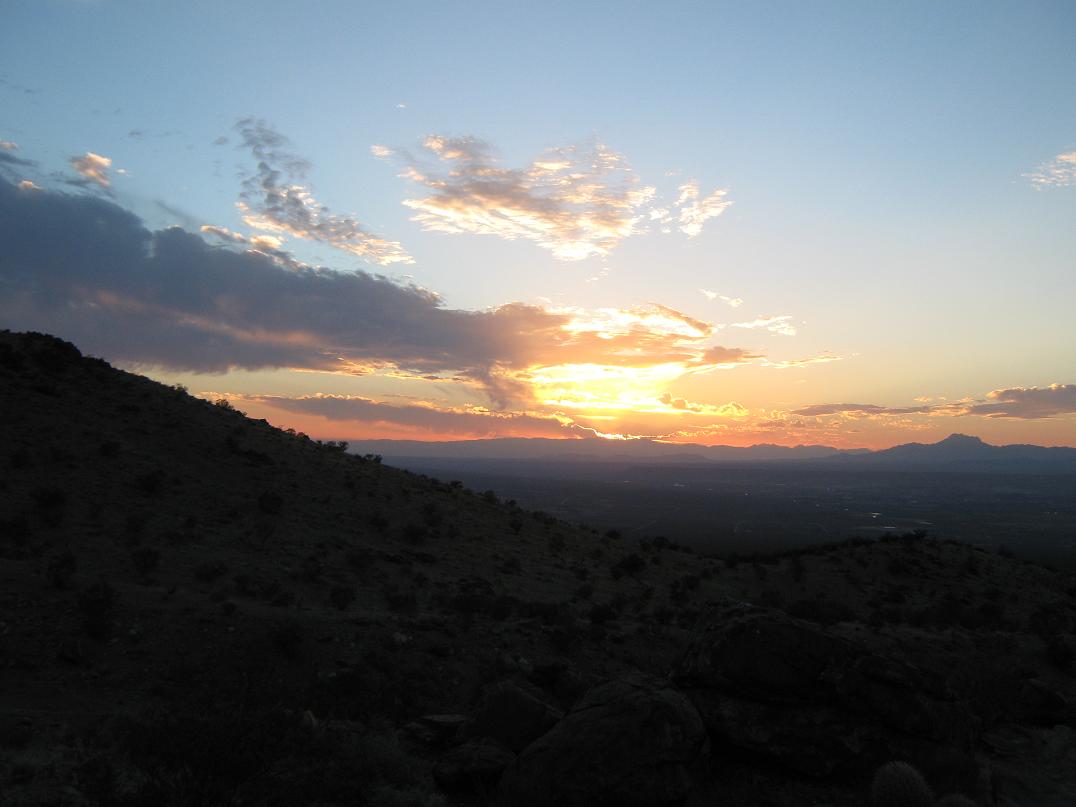 Sunset over the Mojave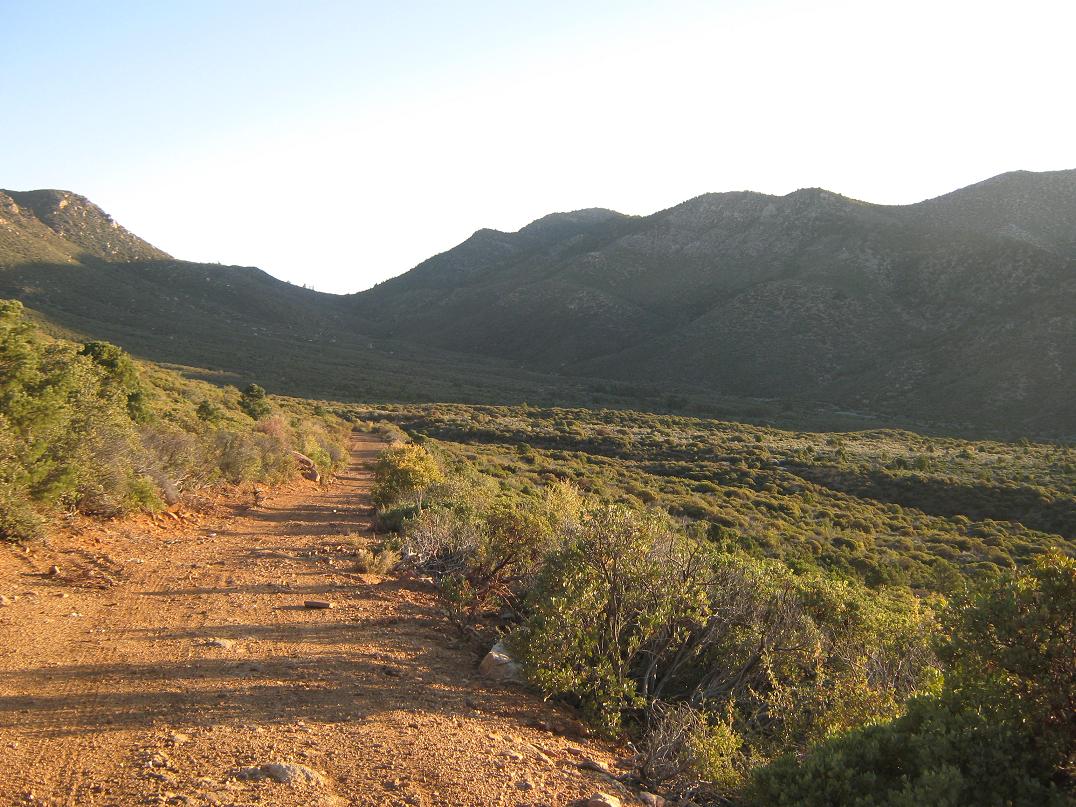 After three hours of hiking in darkness, we arrived to the pass at the headwall of Elbow Canyon. Looking north, Littlefield Reservoir sits in the low pass ahead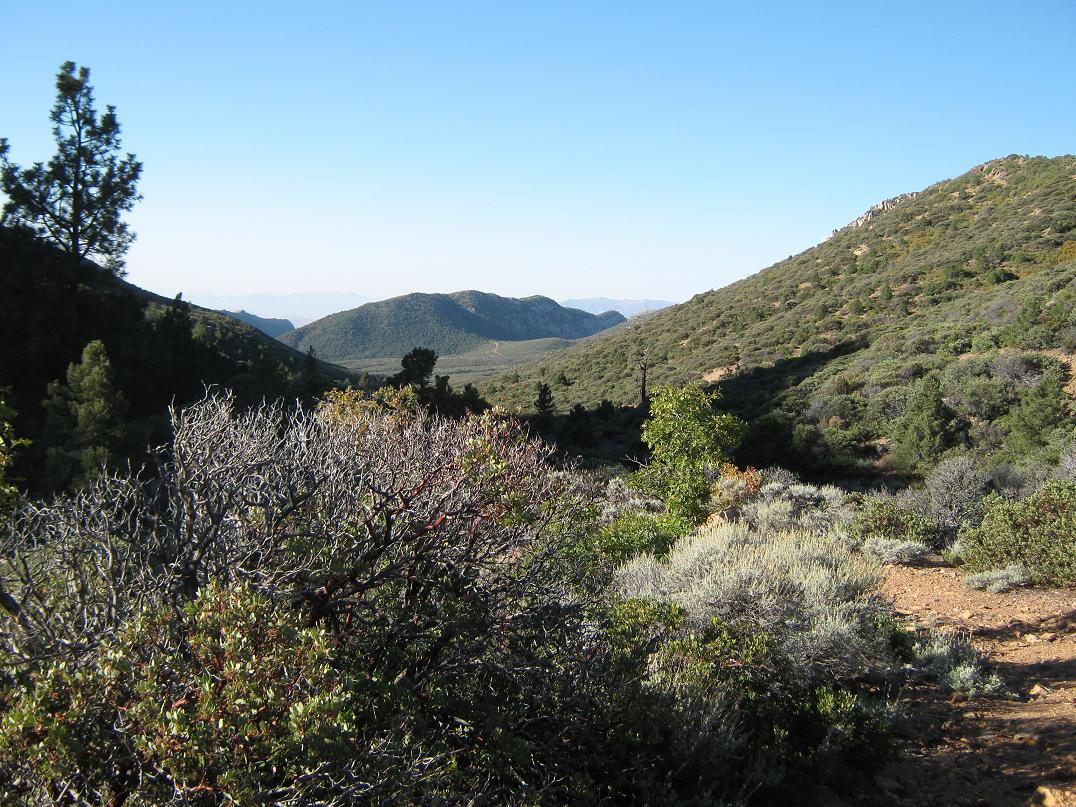 Now at Littlefield Reservoir, looking back at the pass whence we came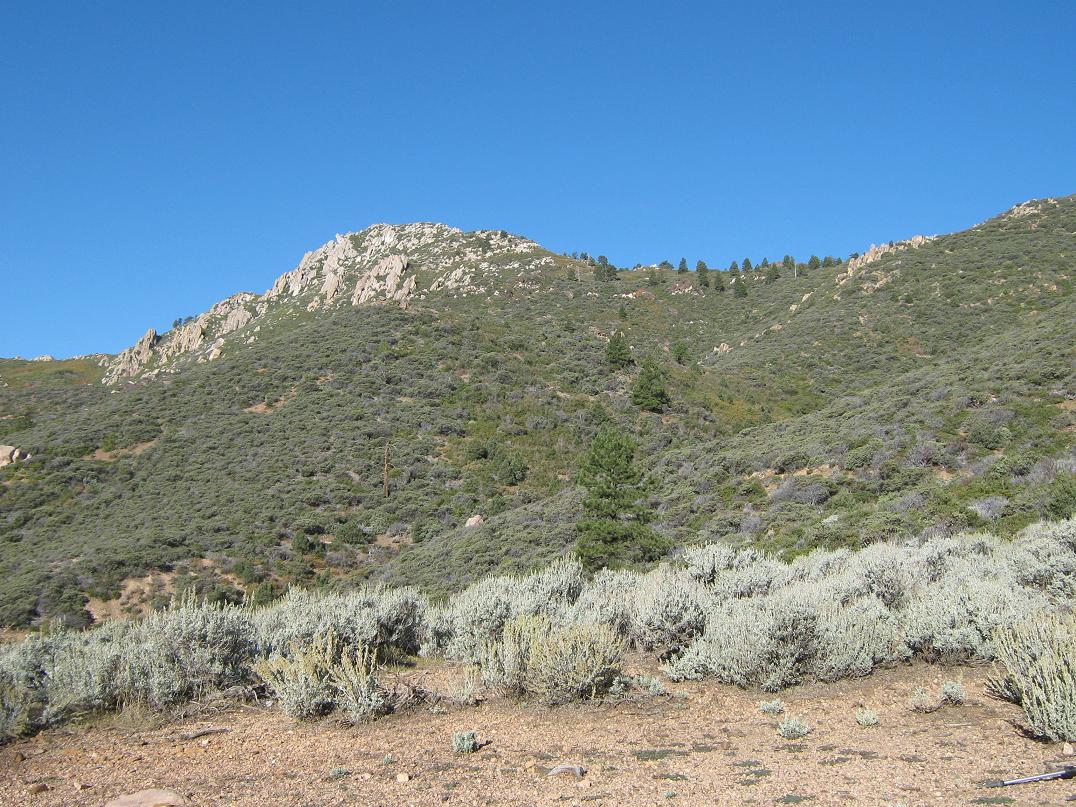 Mount Bangs from the saddle near Littlefield Reservoir

Hiking closer to it

Getting closer...

Now on the steep rocky sections

Almost there...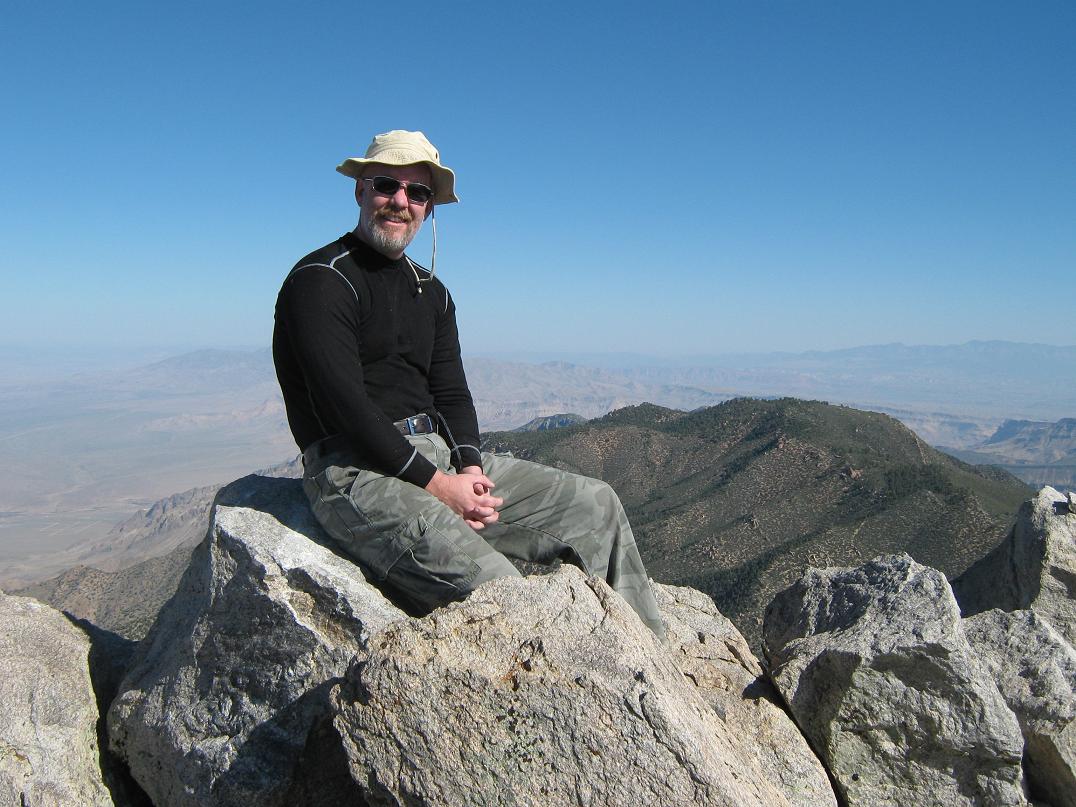 Made it!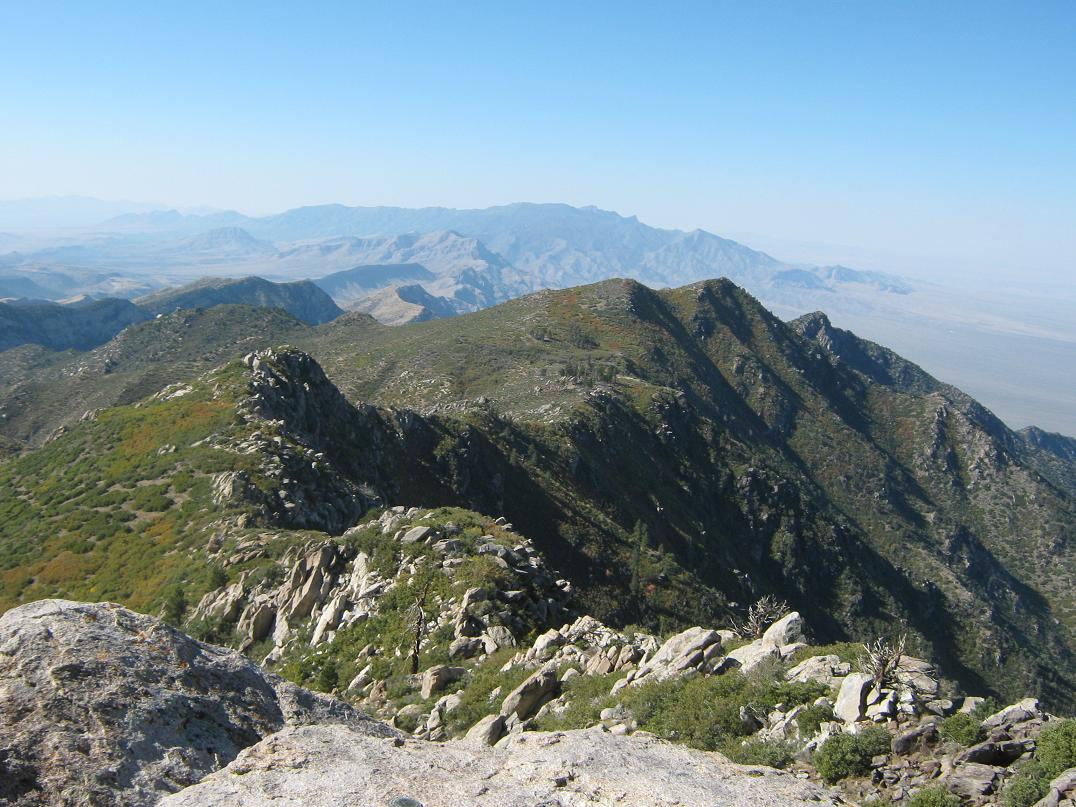 South view into the Virgin Range

Hiking out, Mount Bangs is the whiter set of rocks partially hidden by foreground peaks

Elbow Canyon seen from a bend in the road up high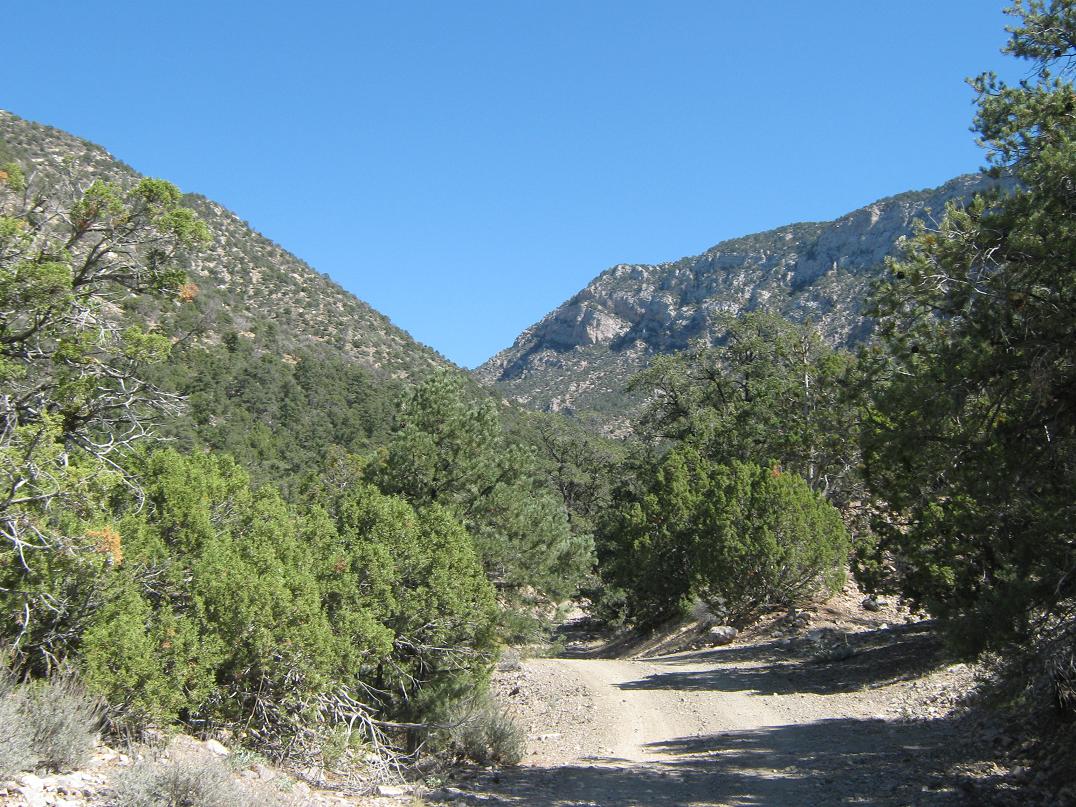 Looking back up Elbow Canyon, about halfway down

The best view all day: Scott's car after 19 miles of hiking!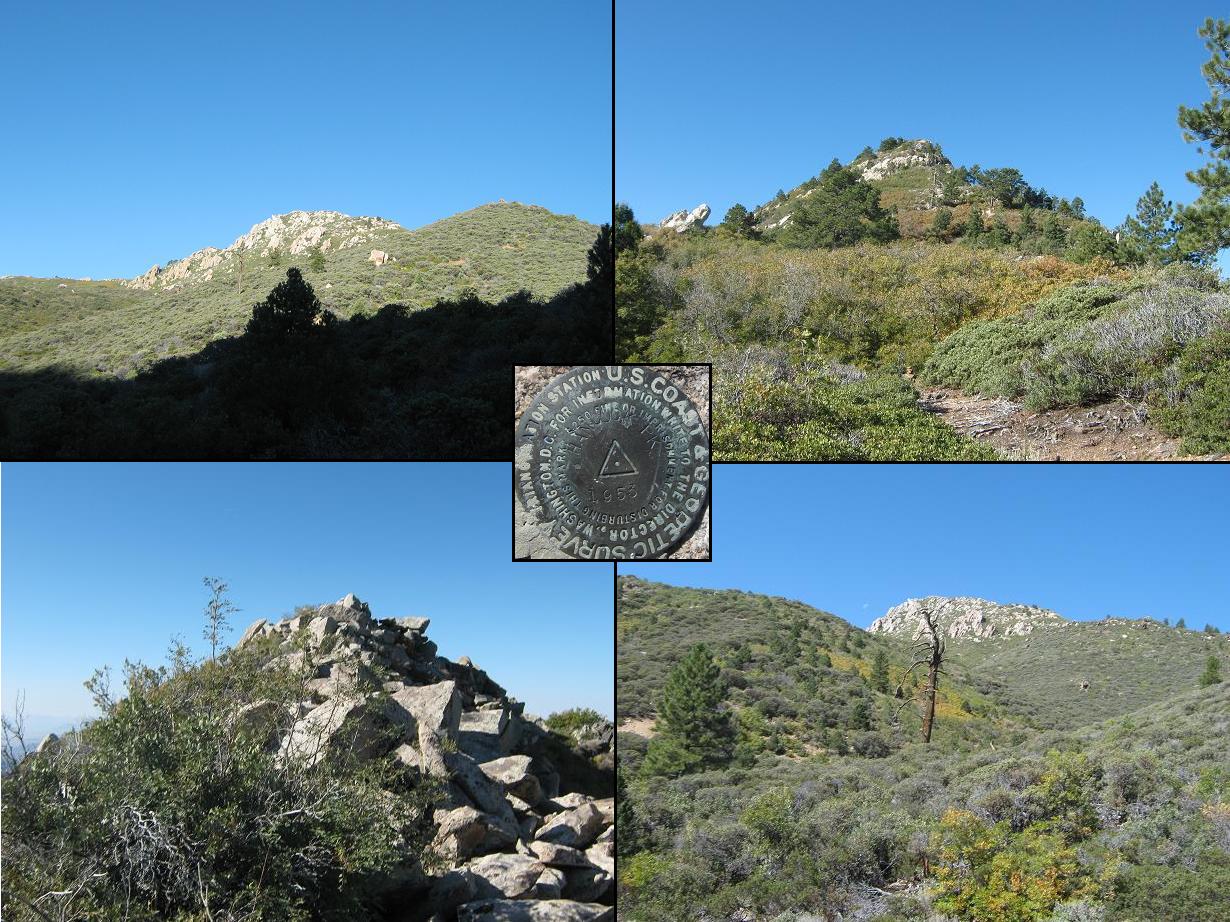 Montage of various summit shots and the benchmark

Panorama from the summit of Bangs Peak. Littlefield Reservoir is to the right,
and the plateaus of the Arizona Strip rise behind.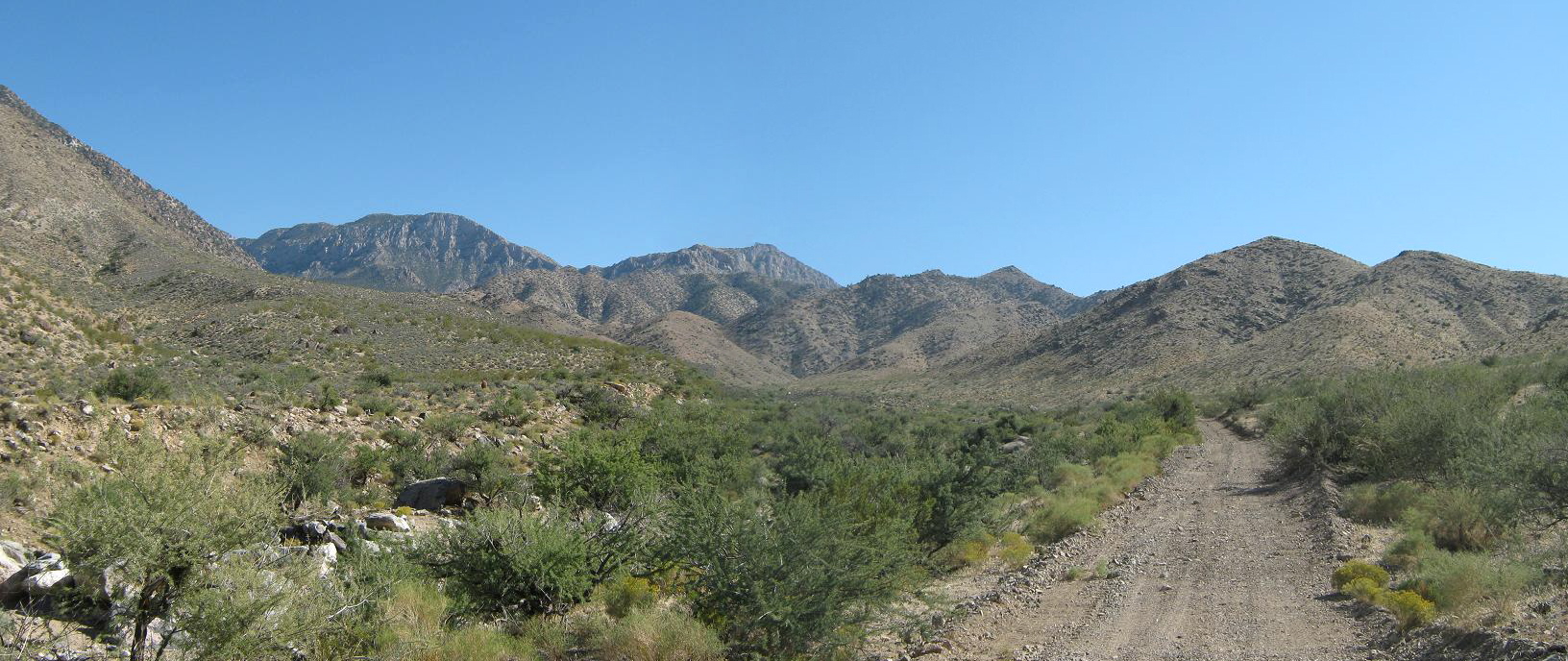 Elbow Canyon Panorama, just before the walls close in.
Arizona Page • Main Page • Trip Report
(c) 2022 Scott Surgent. For entertainment purposes only. This report is not meant to replace maps, compass, gps and other common sense hiking/navigation items. Neither I nor the webhost can be held responsible for unfortunate situations that may arise based on these trip reports. Conditions (physical and legal) change over time! Some of these hikes are major mountaineering or backpacking endeavors that require skill, proper gear, proper fitness and general experience.