Big Cienega Mountain, Peak 9559, Saint Peters Dome & Whiting Knoll
June 9, 2019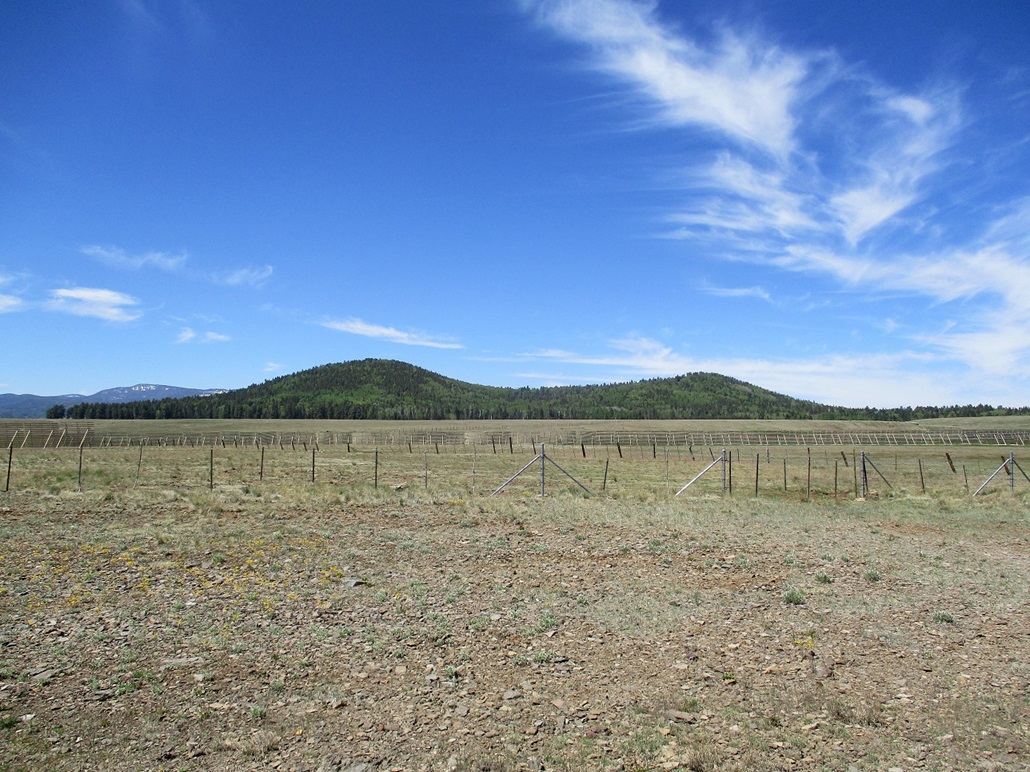 Big Cienega as seen from state route AZ-260 from the northeast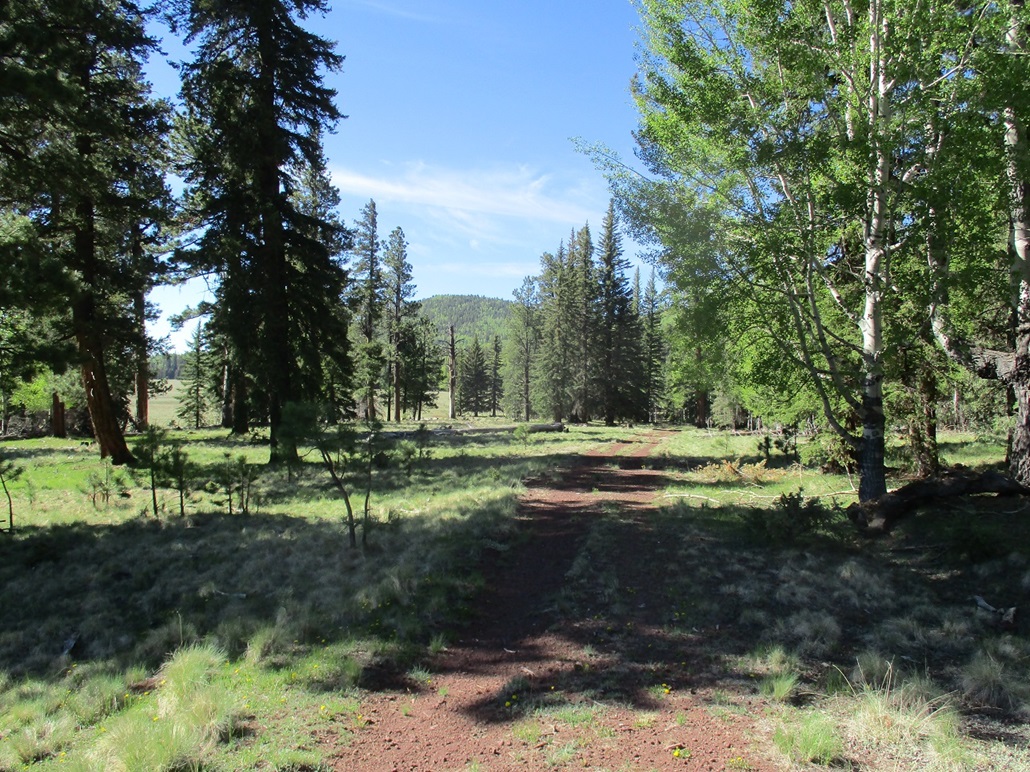 The summit is ahead as we walk the initial roads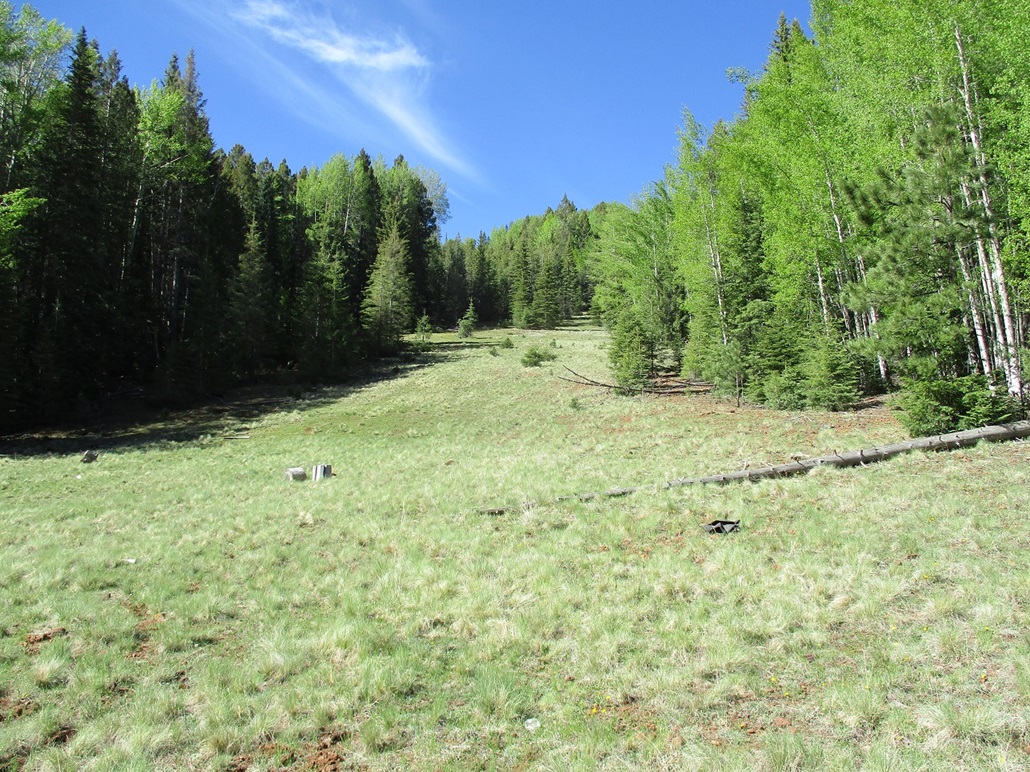 Old ski run!

Some old ski run parts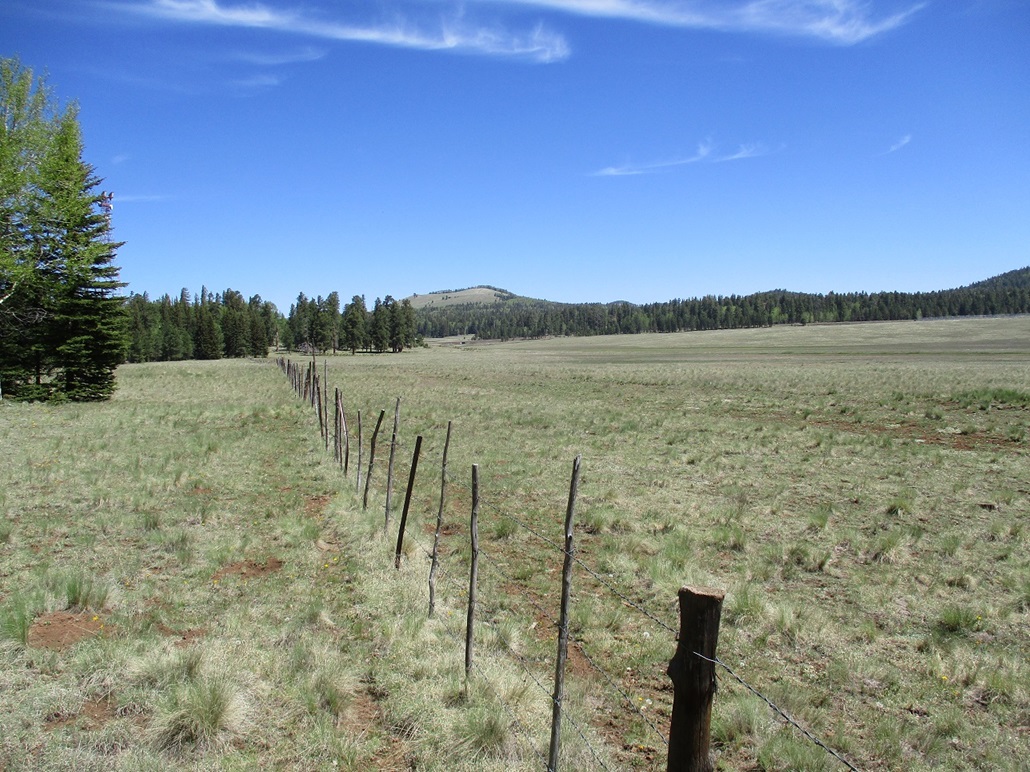 Walking out, we walk the rez boundary fence line. That's Cow Hill up ahead

The ski run from a little farther out

The summit of Big Cienega as we hike out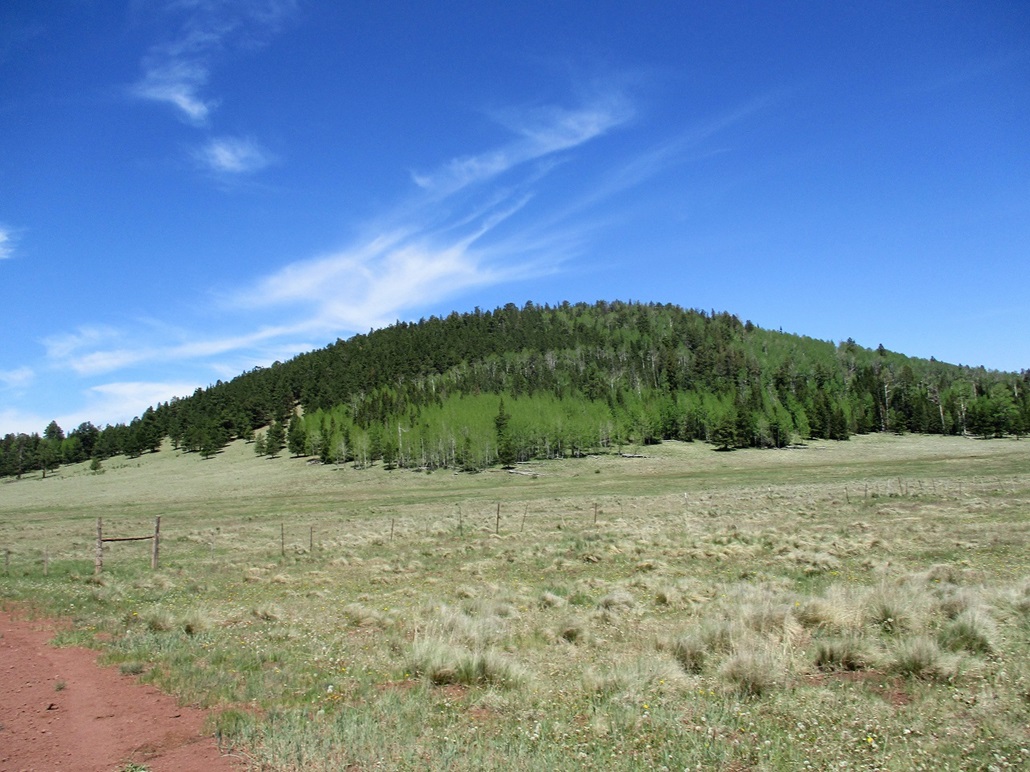 View of Peak 9559 from about a mile away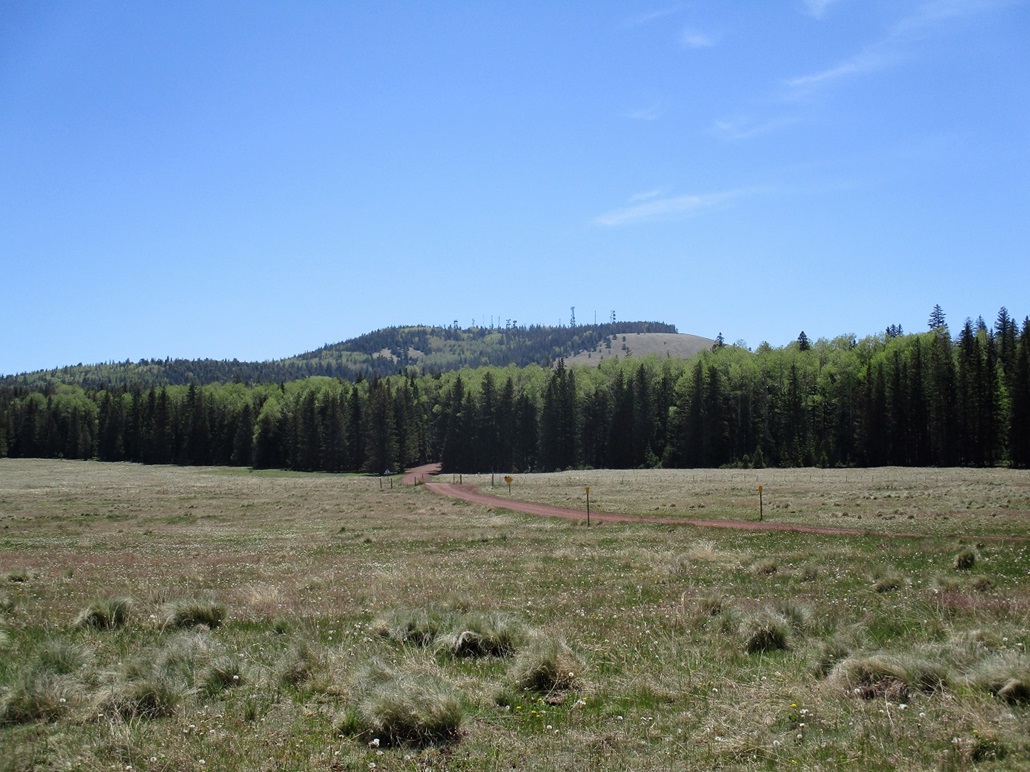 Looking back at Greens Peak

The south slopes

The top

Hiking down, Matthias' car waiting for us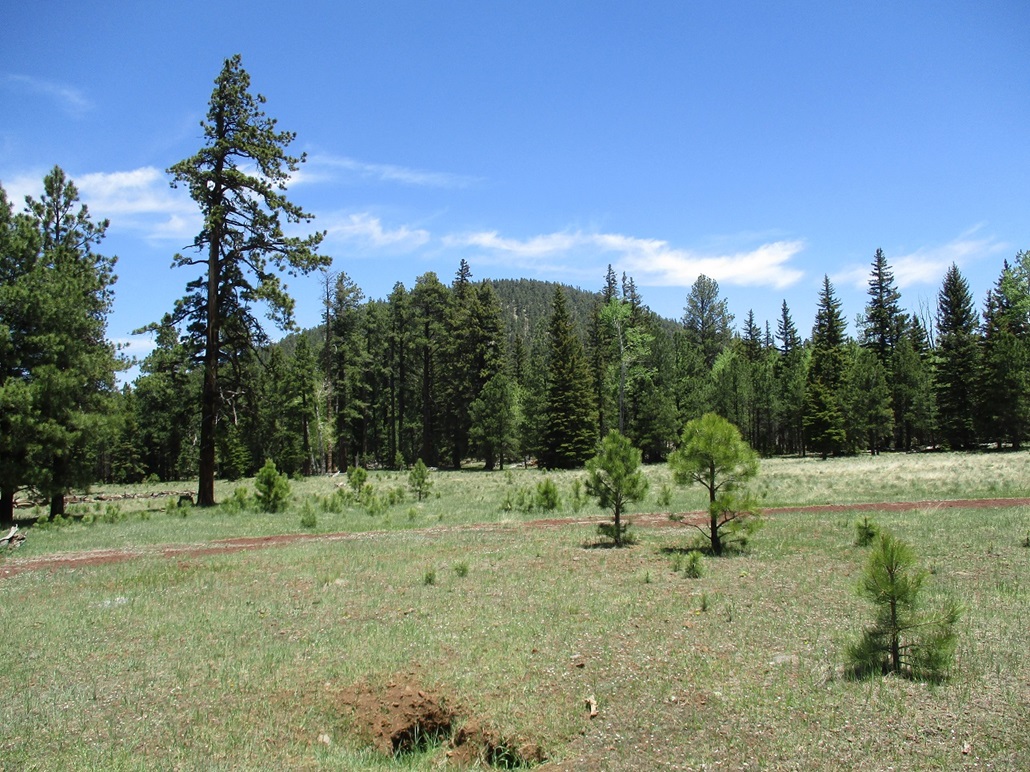 The Dome from where we started the hike

Better view from the southwest

Walking uphill. It's steeper than it looks

We've gained about another 200 feet. Can you tell?

Cool shot of Greens Peak

The flatter summit ridge

The summit cairn and an old tree on its side

Whiting Knoll from the south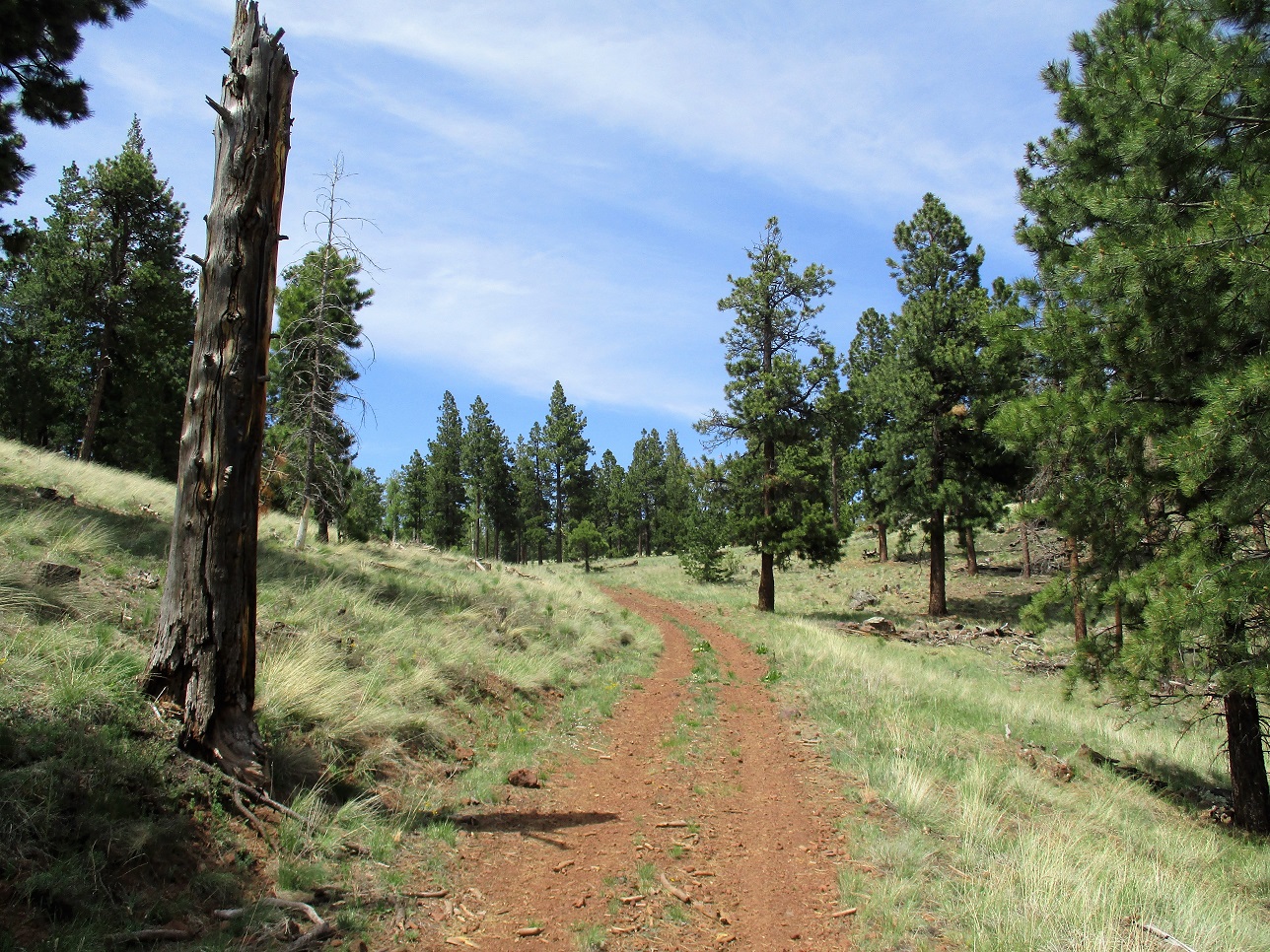 Walking up the road

The final steep track

The summit is up ahead

The cairn and a sign on top

Saint Peters Dome as seen on the descent
Arizona Page • Main Page • Trip Report
(c) 2022 Scott Surgent. For entertainment purposes only. This report is not meant to replace maps, compass, gps and other common sense hiking/navigation items. Neither I nor the webhost can be held responsible for unfortunate situations that may arise based on these trip reports. Conditions (physical and legal) change over time! Some of these hikes are major mountaineering or backpacking endeavors that require skill, proper gear, proper fitness and general experience.