Blackjack Point & High Mesa
February 18, 2020

Grapevine Mesa in the distance, Blackjack Point would be on the far right.

Closer in now.

Hill 5052.

Forest Road 597 cuts below the peak.

Looking east, into the sun. The peak is above in the distance.

South view, Grapevine Mesa.

North view, the Cedar Mountains.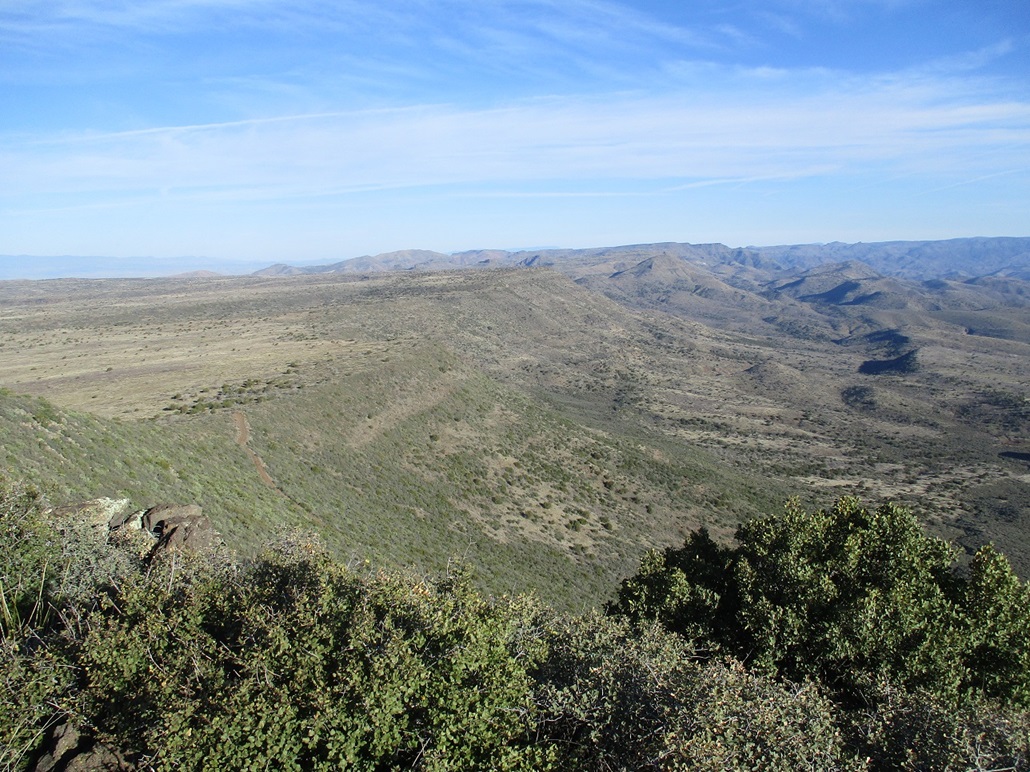 Northwest view, the road I hiked is below.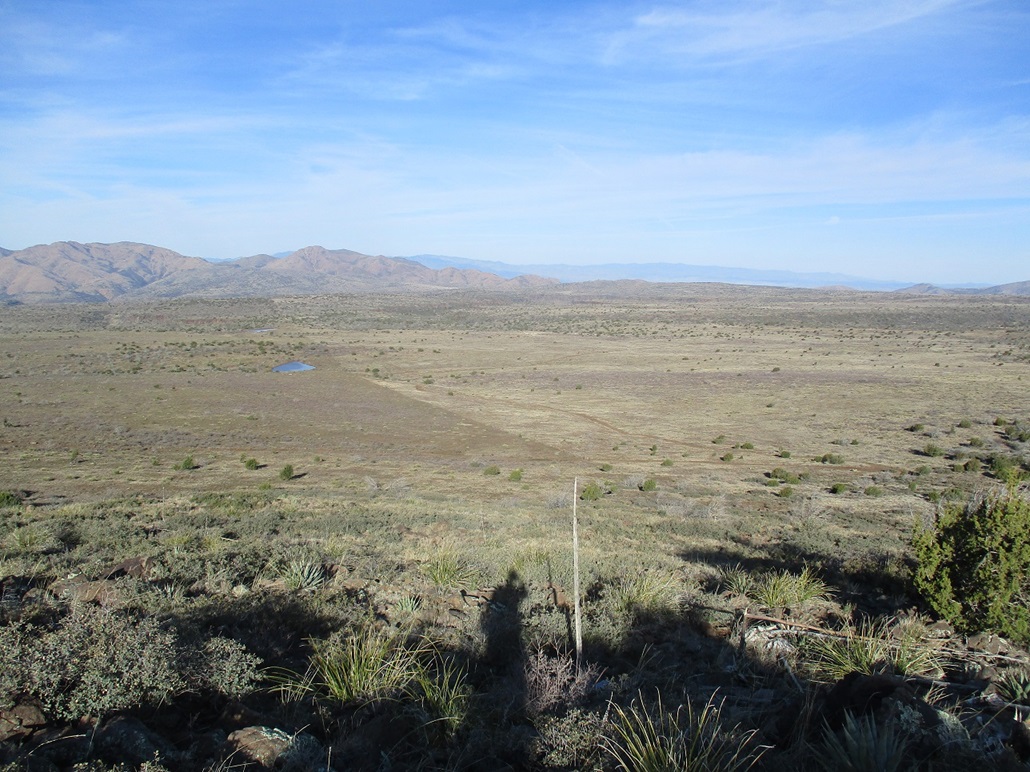 West view of Cooks Mesa and the new River Mountains.

View of Blackjack Point and Hill 5052 from the northeast.

High Mesa from FR-24.

Now seen from the road/trail.

Approaching the top, ooh a fence.

South view, the FAA dome on Humboldt Mountain can be seen. Rover Peak is the bigger peak in the foreground.

View of Blackjack Point, my earlier hike.

North view, East Cedar Mountain.

Blackjack again, now with power lines.

The power line stanchions look like giant horn-headed alien robots holding onto wiring that will be used to enslave us all.
Arizona Page • Main Page • Trip Report
Mobile version (c) 2020 Scott Surgent. For entertainment purposes only. This report is not meant to replace maps, compass, gps and other common sense hiking/navigation items. Neither I nor the webhost can be held responsible for unfortunate situations that may arise based on these trip reports. Conditions (physical and legal) change over time! Some of these hikes are major mountaineering or backpacking endeavors that require skill, proper gear, proper fitness and general experience.