Blue Ridge Mountain, Pat Mullen Mountain & Porter Mountain
July 19, 2019

Blue Ridge Mountain as viewed from Porter Mountain Road

Approaching the top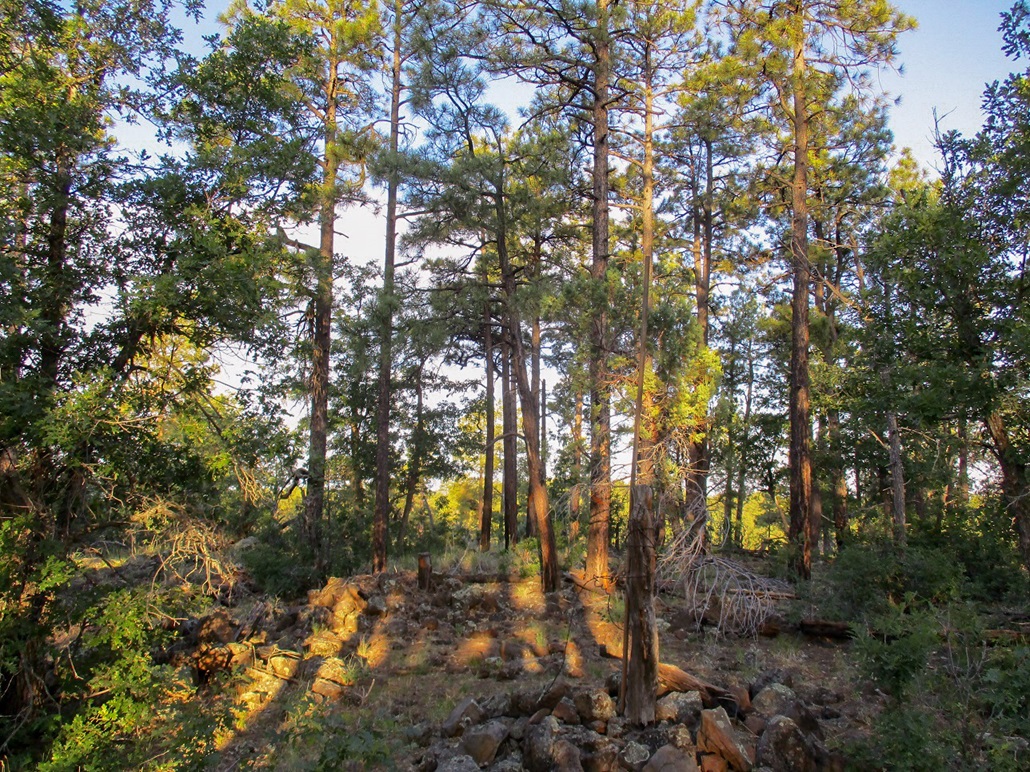 The top is heavily wooded

The blank benchmark. Someone etched in a number on it

This is from Porter Mountain

Pat Mullen Mountain is just a boring forested hill, this image taken from Porter Mountain

Sign at the start

Sign at the junction to the spur trail

Nice trail and forest up here

The general top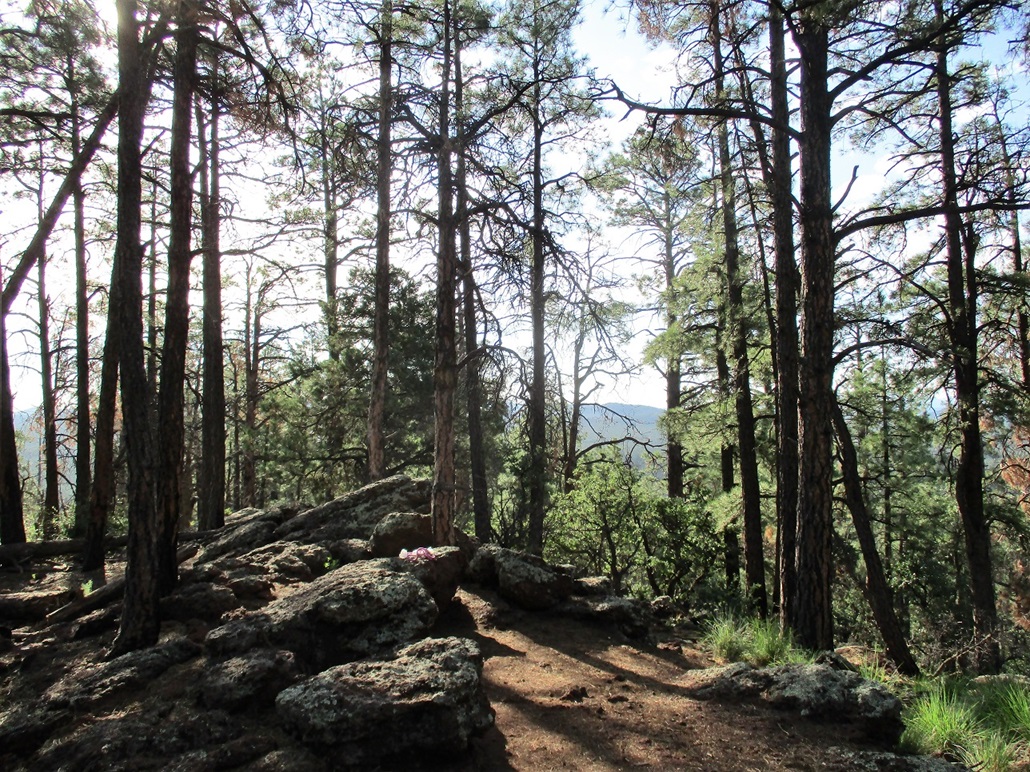 This rock might be the highest point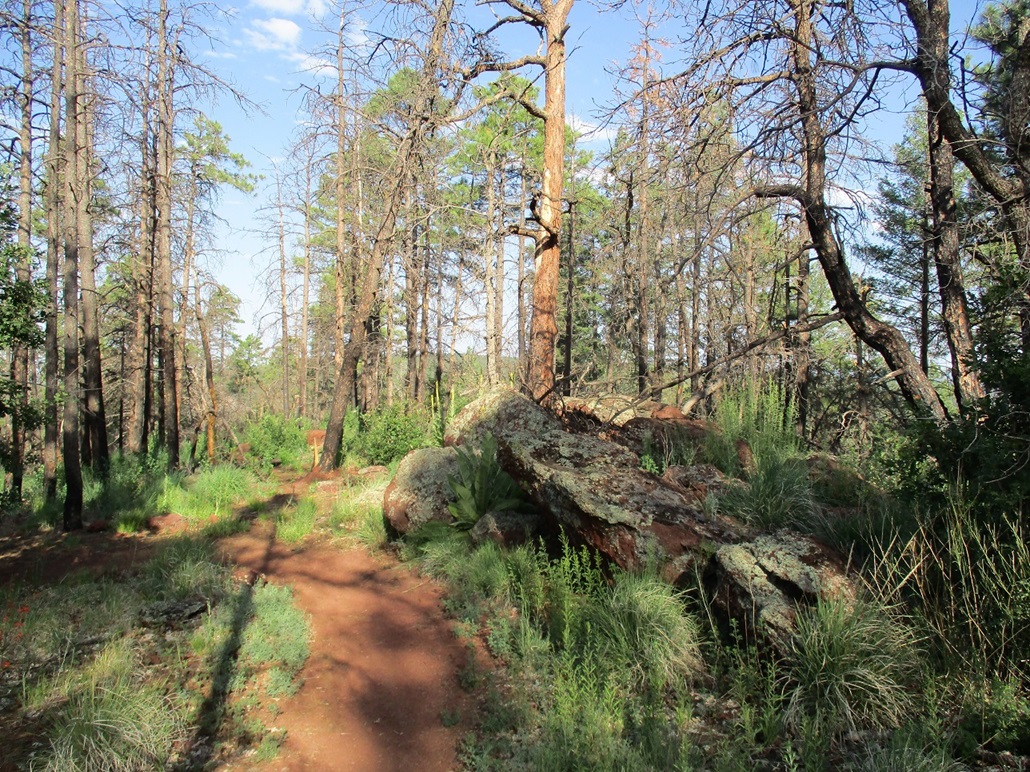 Or maybe this one

Impressive juniper!

Gnomes and other little trinkets

Porter Mountain and its ugly gravel mine

Parked at the 7,400-foot level

Towers up here, the highest point up ahead

The highest actual point, for what it's worth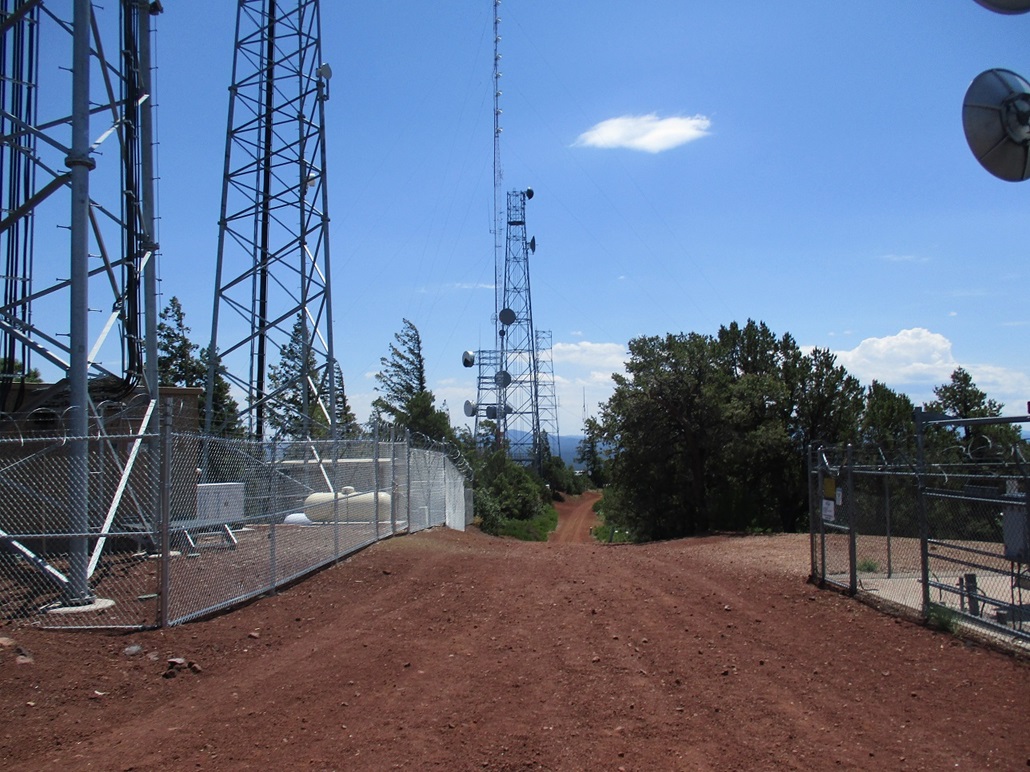 More towers looking south. The image does not do this justice. There were lots of towers and it was so impressive

View of Blue Ridge Mountain from the road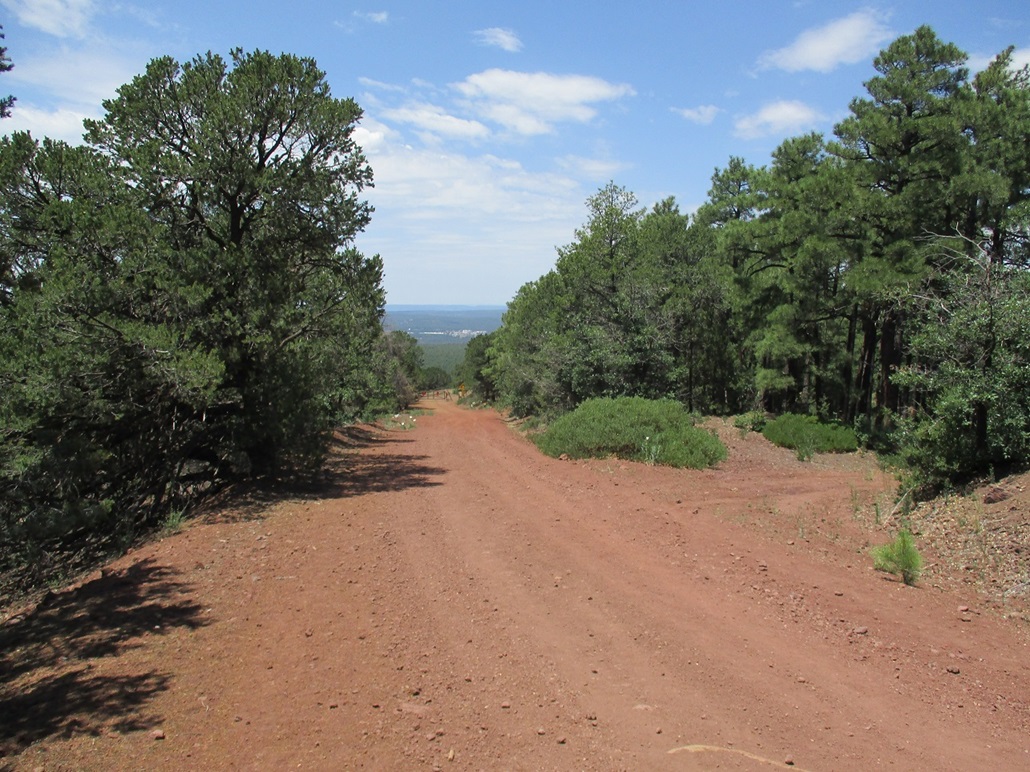 Walking back to the gate

The gravel scar and part of the road
Arizona Page • Main Page • Trip Report
(c) 2022 Scott Surgent. For entertainment purposes only. This report is not meant to replace maps, compass, gps and other common sense hiking/navigation items. Neither I nor the webhost can be held responsible for unfortunate situations that may arise based on these trip reports. Conditions (physical and legal) change over time! Some of these hikes are major mountaineering or backpacking endeavors that require skill, proper gear, proper fitness and general experience.