Castle Dome Peak
February 26, 2011

Castle Dome Peak as seen from near the mine museum the day before. Man what a cliffy top!

Another view of the summit, now from the canyon from the northwest. The pinnacle is to the left (north) of the summit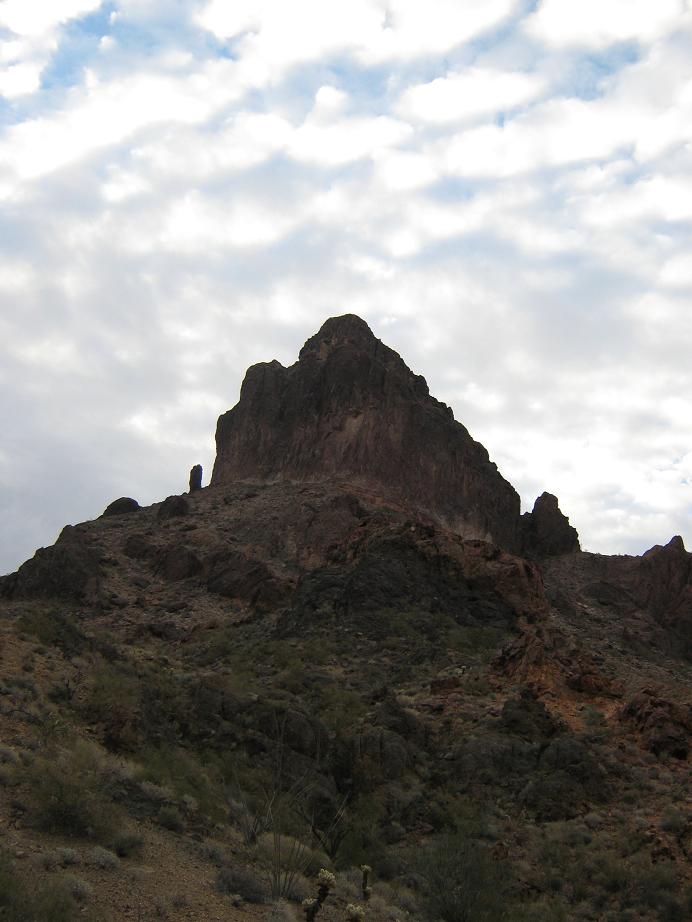 Neat sunset at camp

Closer to the top. Our route generally went right to the cliffs, then left at the margin to the saddle just right of the pinnacle.

Scott hikes along the cliffs below the summit block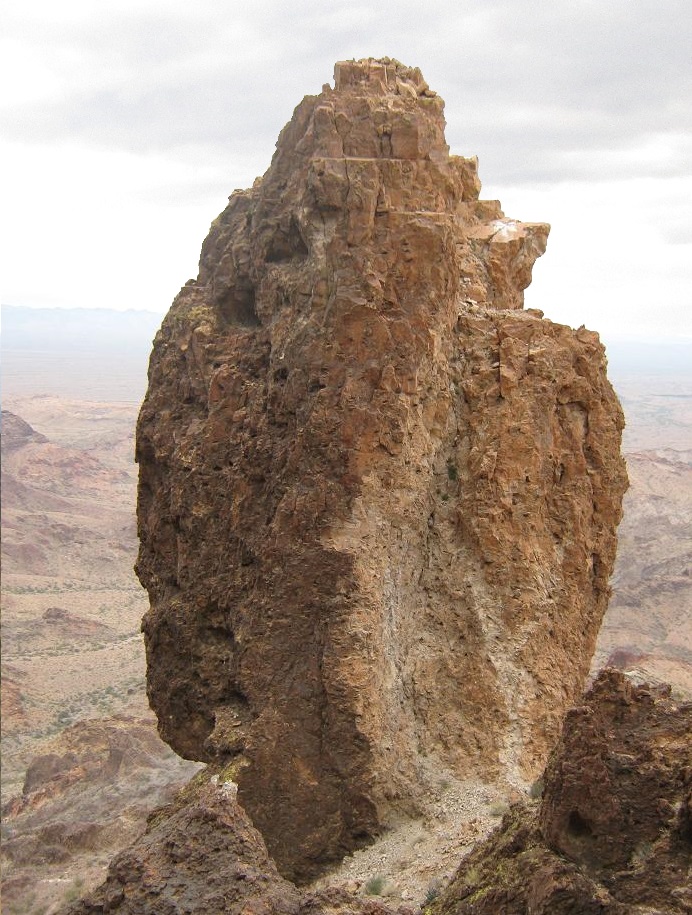 The pinnacle, as seen from below the summit. It's about 60 feet high!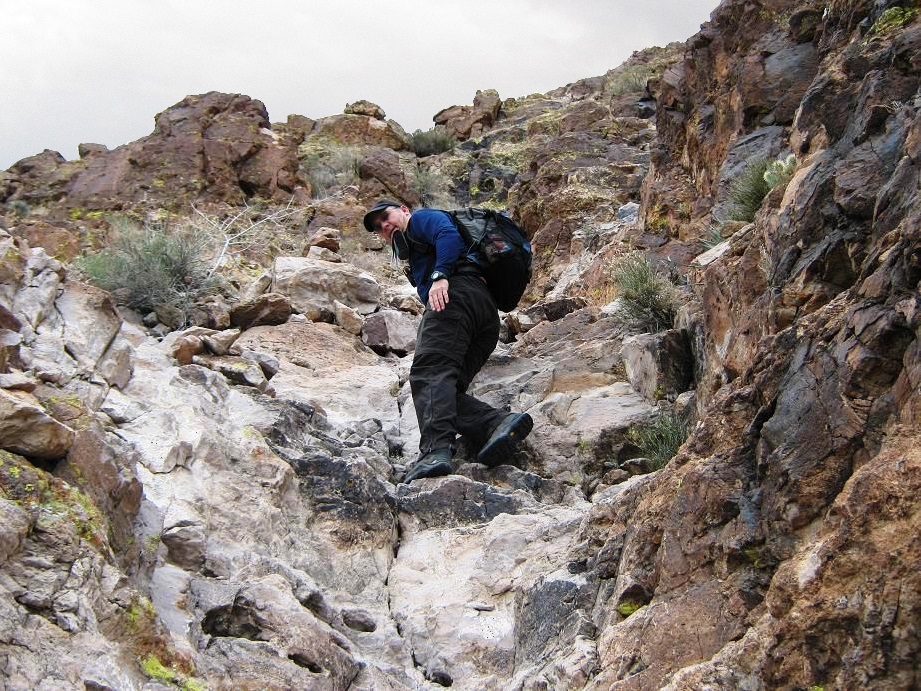 Scott ascends the class-3 gullies as we near the top

The pinnacle again, as seen from directly below the summit

I made it!

Summit view northwest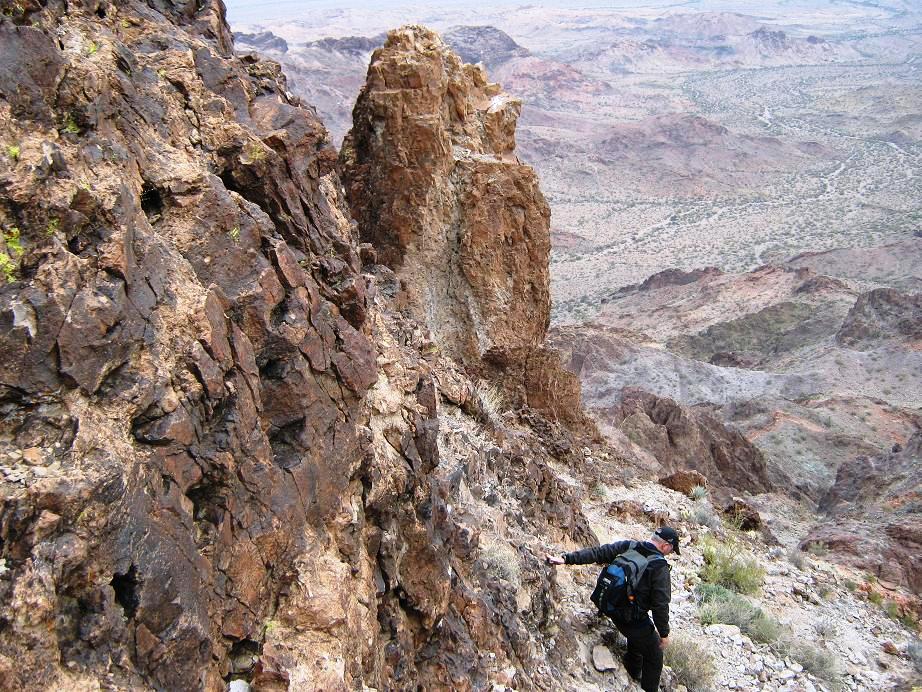 Scott descends. There's the pinnacle again

Shot of the upper slopes and the 20-foot class-3/4 crux, from within the saddle beneath the pinnacle.

Parting shot, with cholla

View of the rugged mountains from atop Castle Dome Peak
Arizona Page • Main Page • Trip Report
(c) 2023 Scott Surgent. For entertainment purposes only. This report is not meant to replace maps, compass, gps and other common sense hiking/navigation items. Neither I nor the webhost can be held responsible for unfortunate situations that may arise based on these trip reports. Conditions (physical and legal) change over time! Some of these hikes are major mountaineering or backpacking endeavors that require skill, proper gear, proper fitness and general experience.