Cat Hill
February 15, 2019

The day's objective appears on the far skyline to the left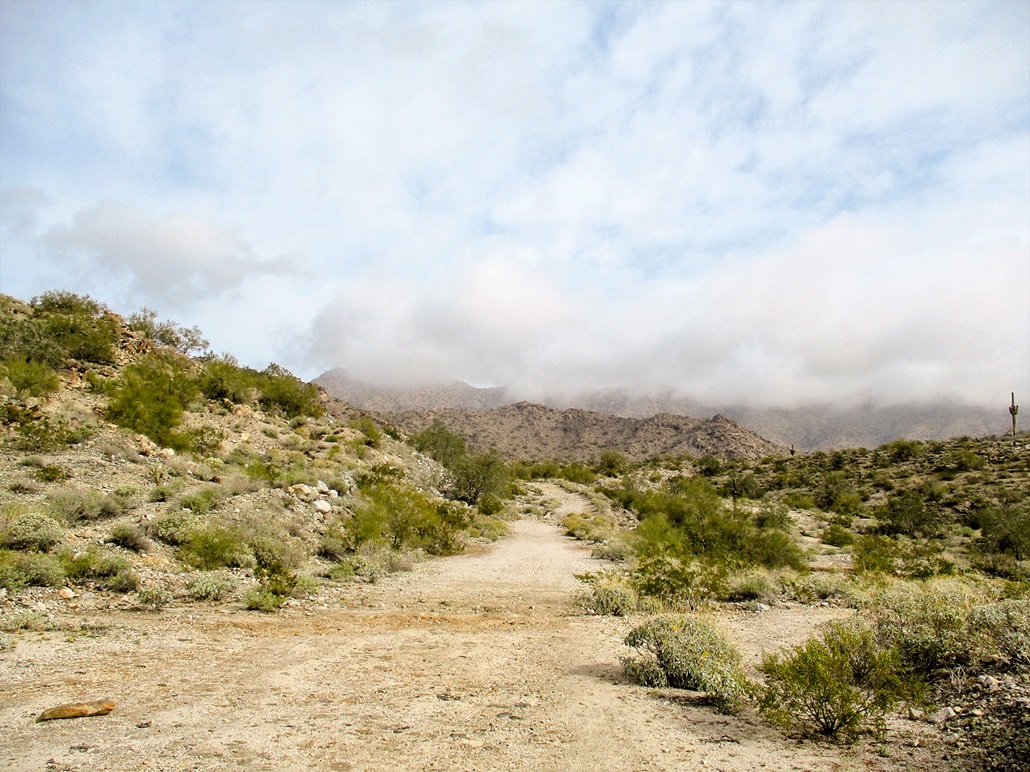 A rare sight: low clouds in Arizona!

Cat Hill, "The Scar", and some more low clouds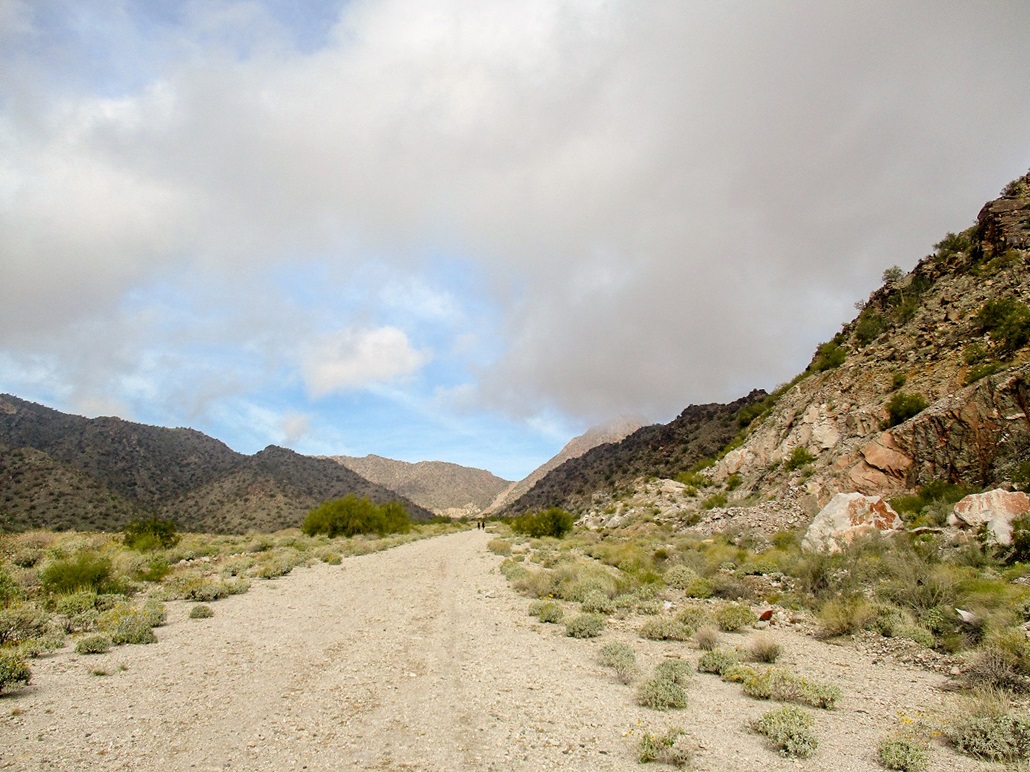 The Scar is still up ahead

A view of Cat Hill, and the famous "scar", as viewed from the higher of the two pits dug out by told caterpillar machines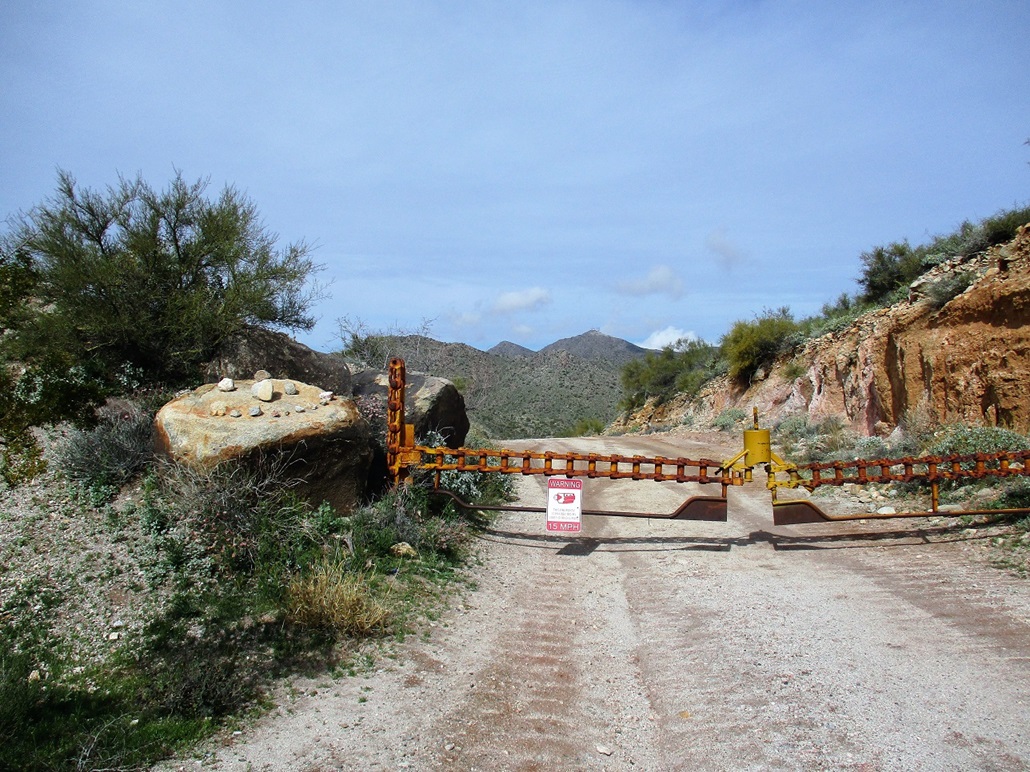 The gate at the top of the road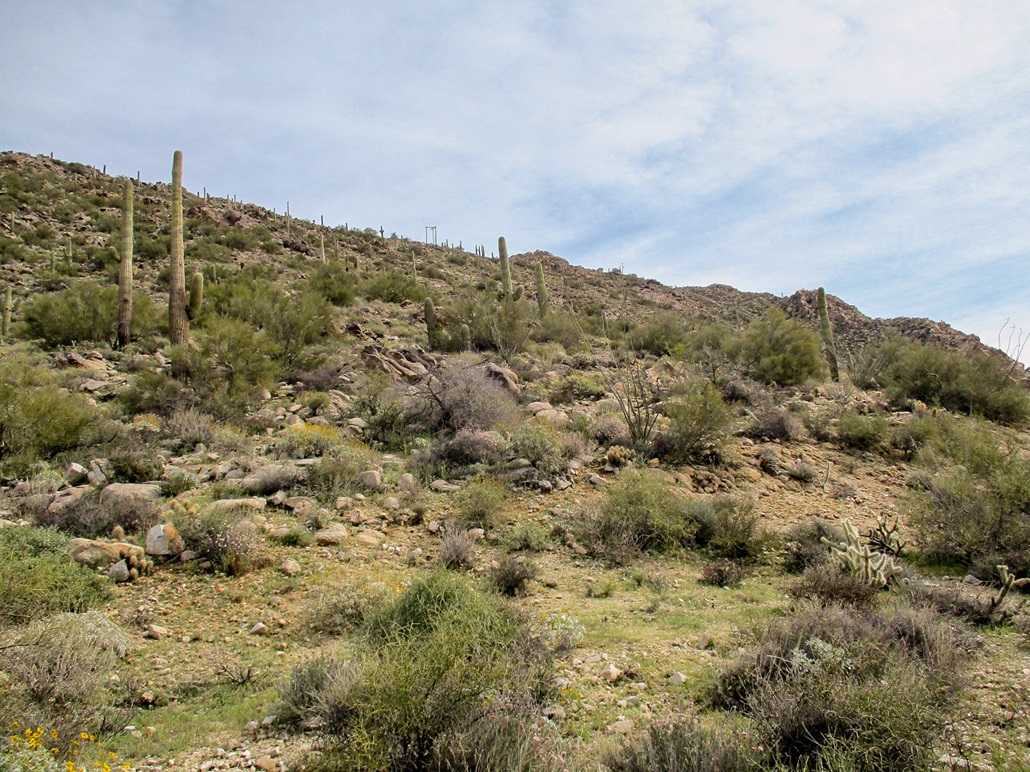 Now on the off-trail portion. I am aiming for the old wooden power-line apparati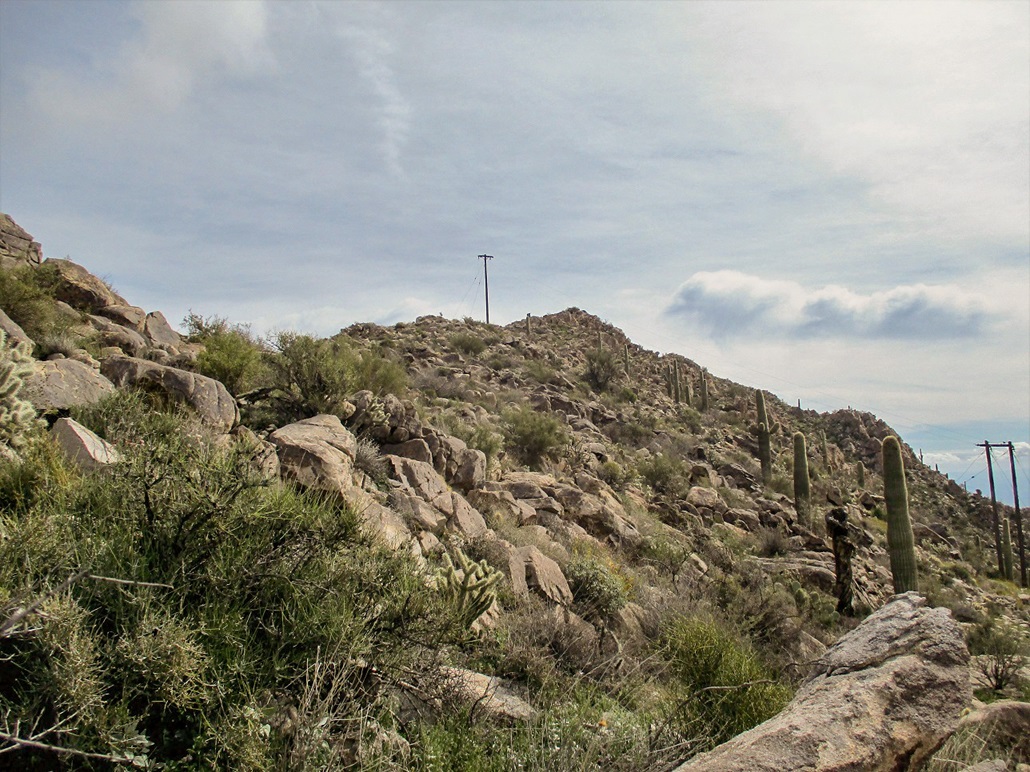 Nearing the upper ridge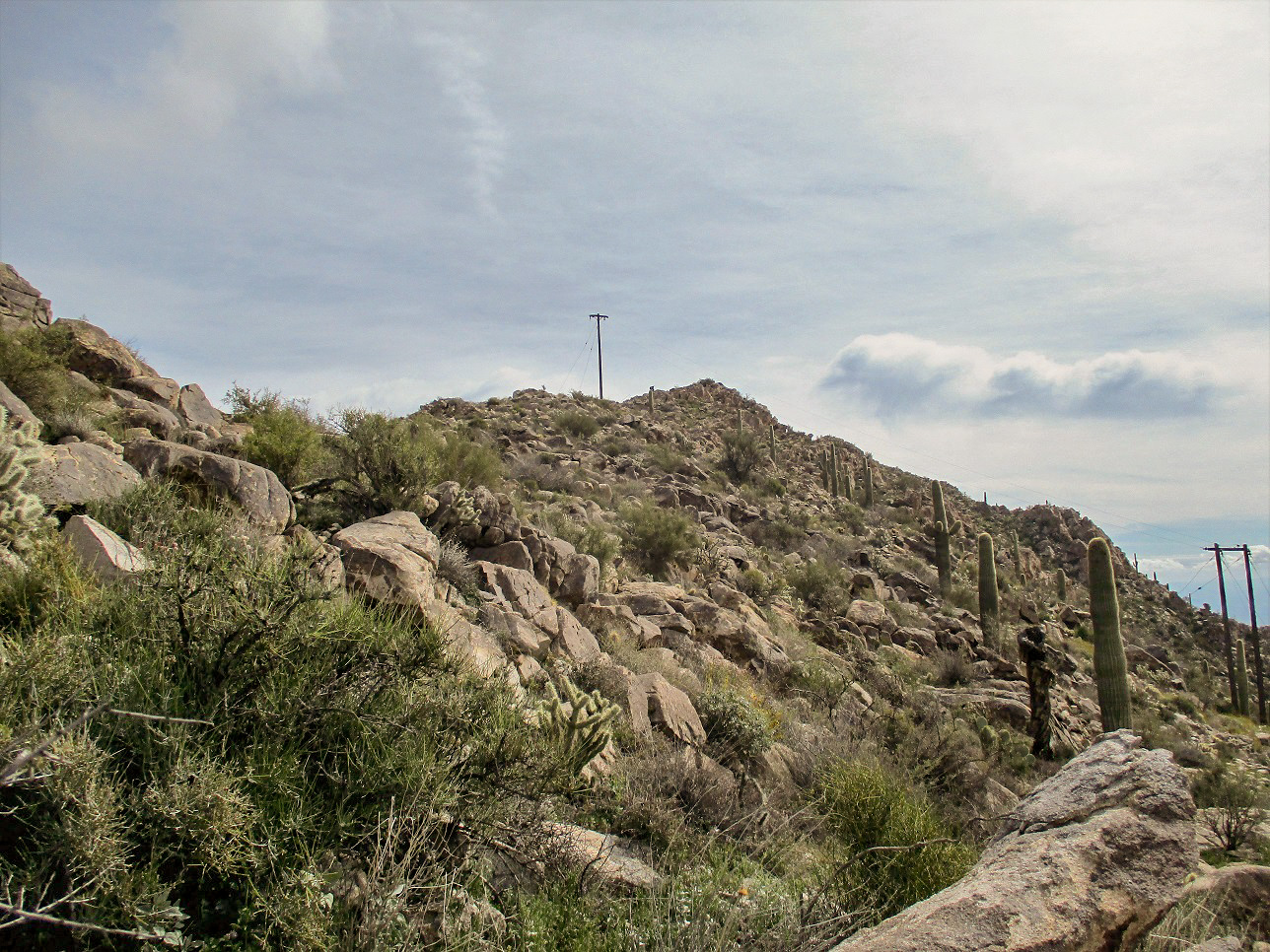 Finally, a view of the summit and its old light structure

On top: the old structure, plus Barry Goldwater Peak in back to the left

View east at the other bump on the small ridge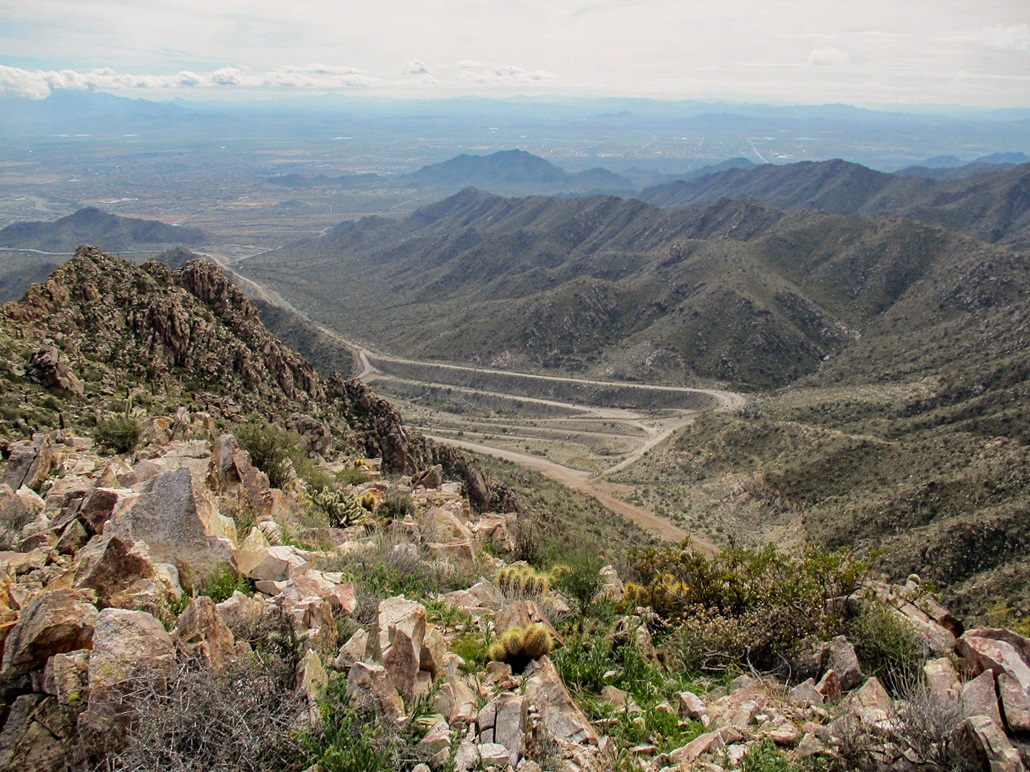 View down into the big "Cat hole"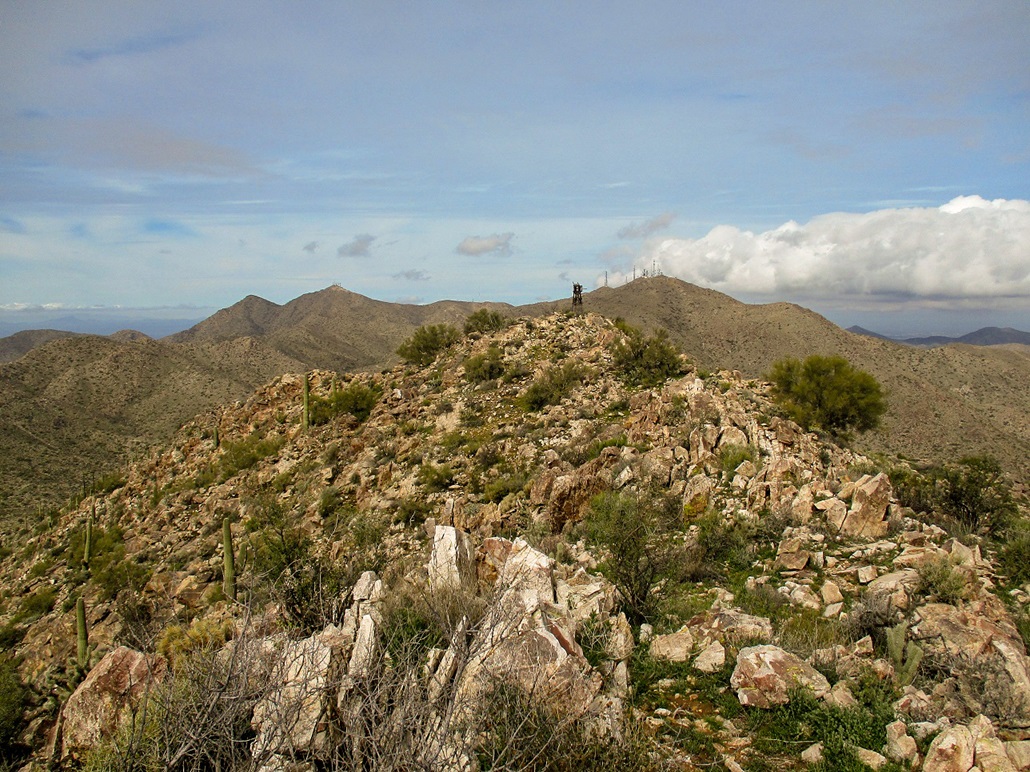 The light structure as seen from the far point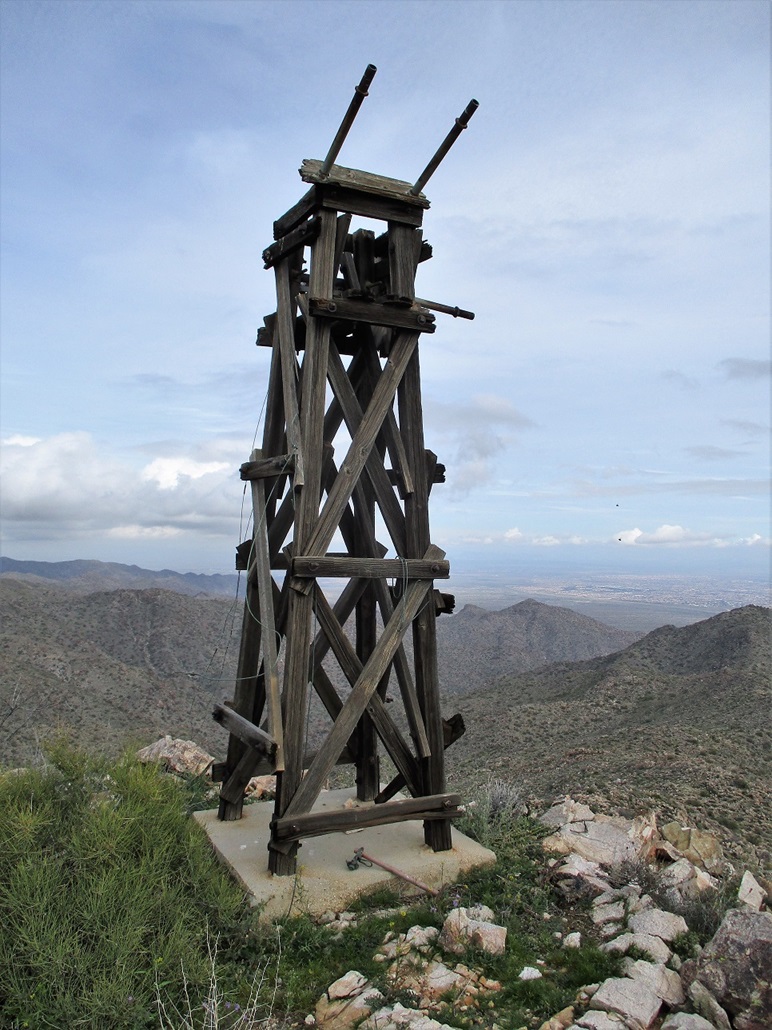 Close-up of the structure

Hiking down the scar
Arizona Page • Main Page • Trip Report
(c) 2022 Scott Surgent. For entertainment purposes only. This report is not meant to replace maps, compass, gps and other common sense hiking/navigation items. Neither I nor the webhost can be held responsible for unfortunate situations that may arise based on these trip reports. Conditions (physical and legal) change over time! Some of these hikes are major mountaineering or backpacking endeavors that require skill, proper gear, proper fitness and general experience.