Cave Buttes Dam: Peaks 2045 and 1943
October 20, 2019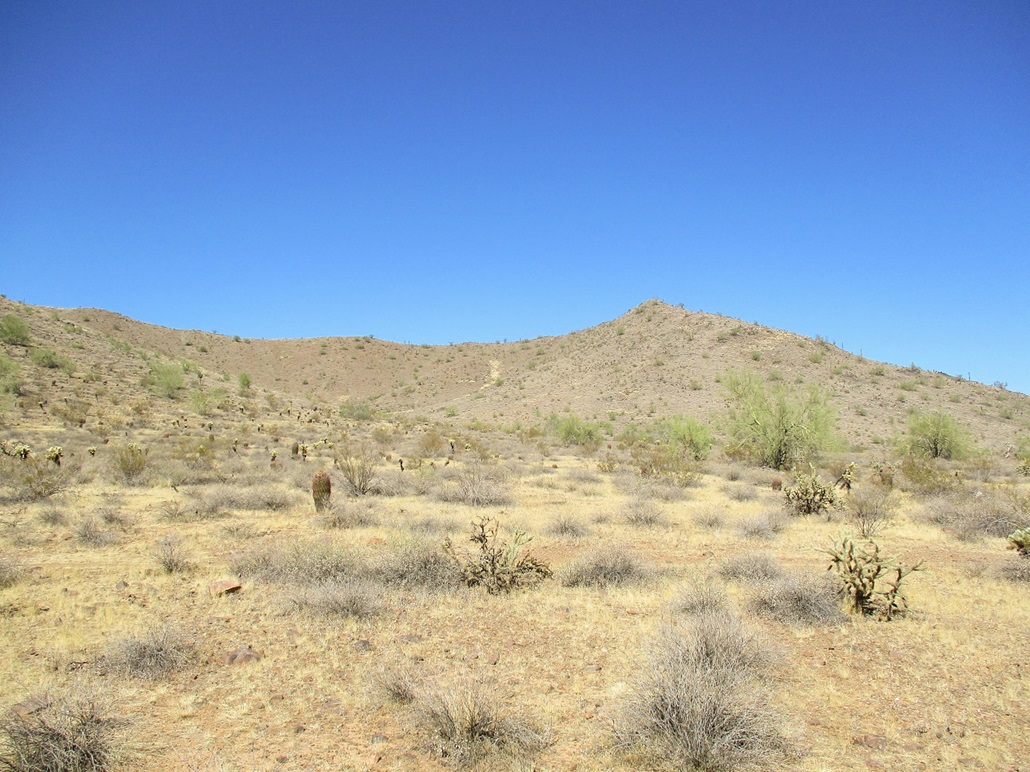 Peak 2045

The top, now from a higher vantage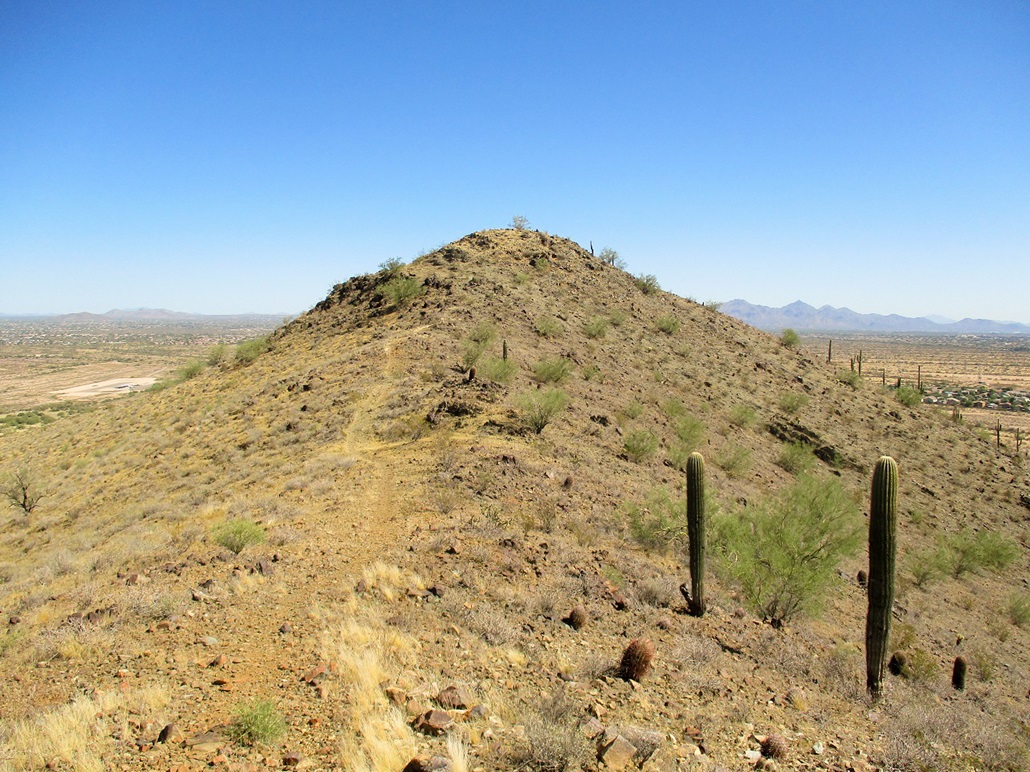 Closing in on the top

Top of Peak 2045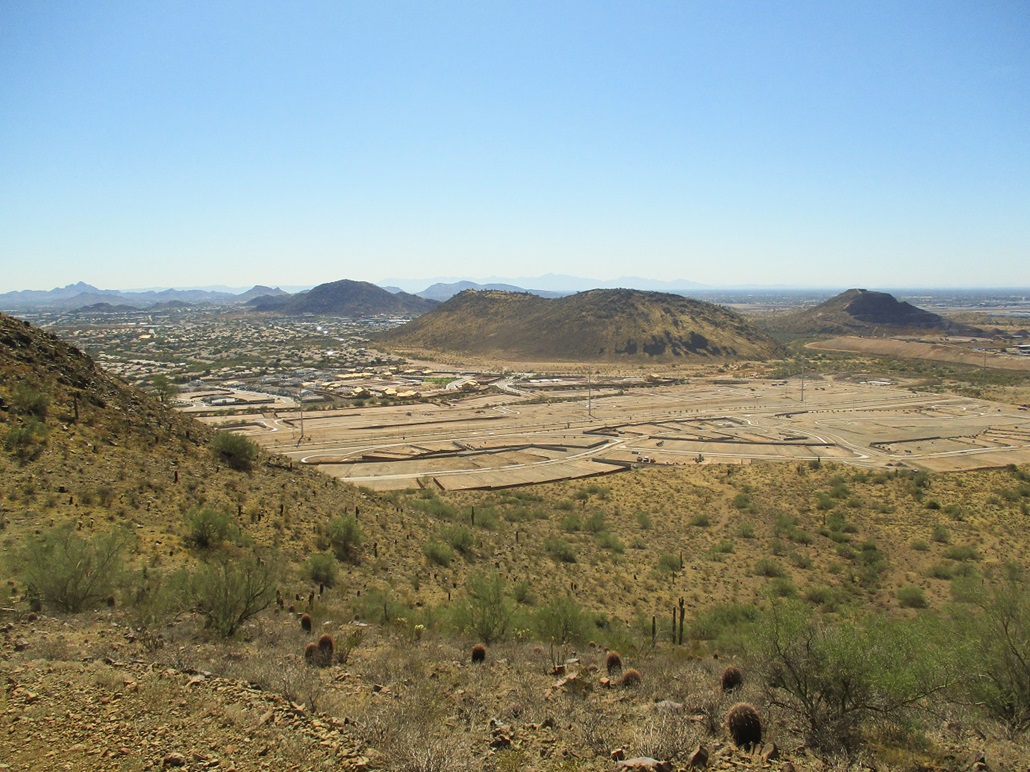 View over at peak 1943

The ridge I just walked

West view: The Union Hills are closer in. In back are the Thunderbird Hills (left) and Ludden peak (with the flat top). Way in back are the White Tank Mountains and the Bradshaws

View south at my car

Peak 1943, from below.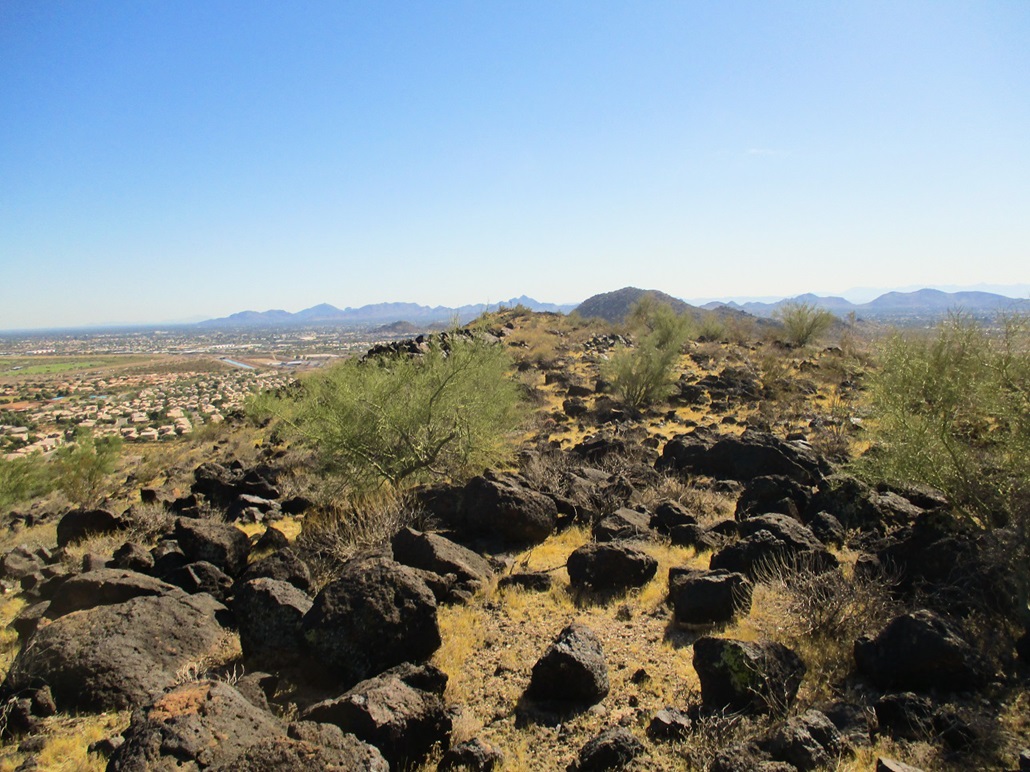 View south at Point 1938 from near Peak 1943's top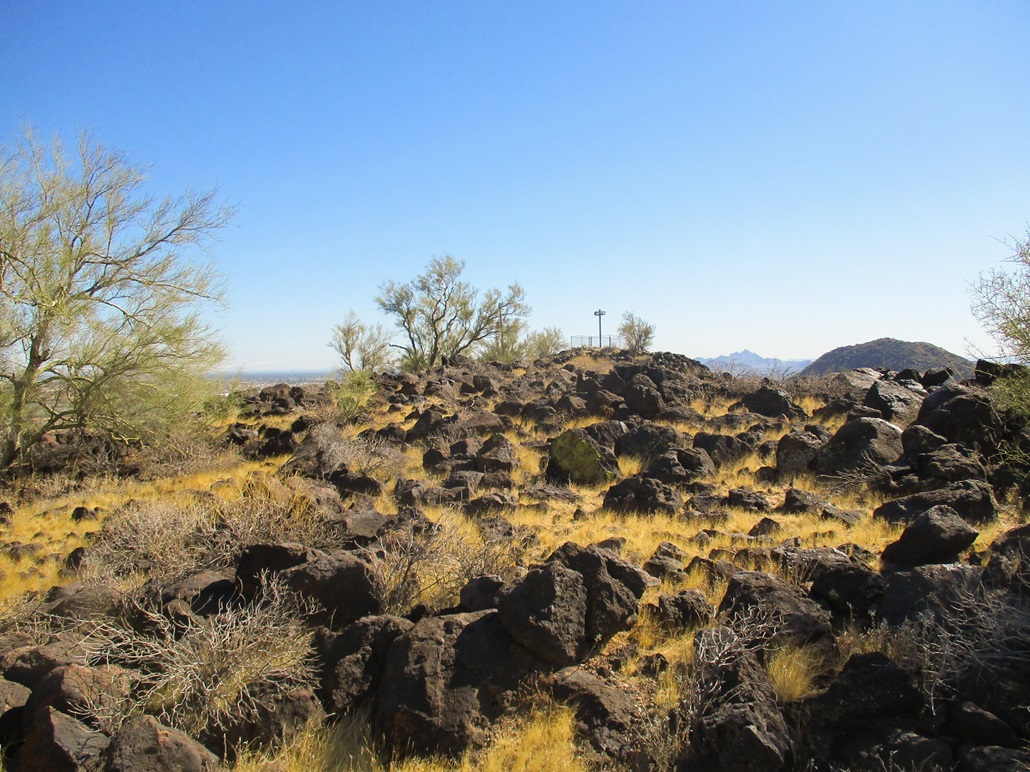 Closer in to Point 1938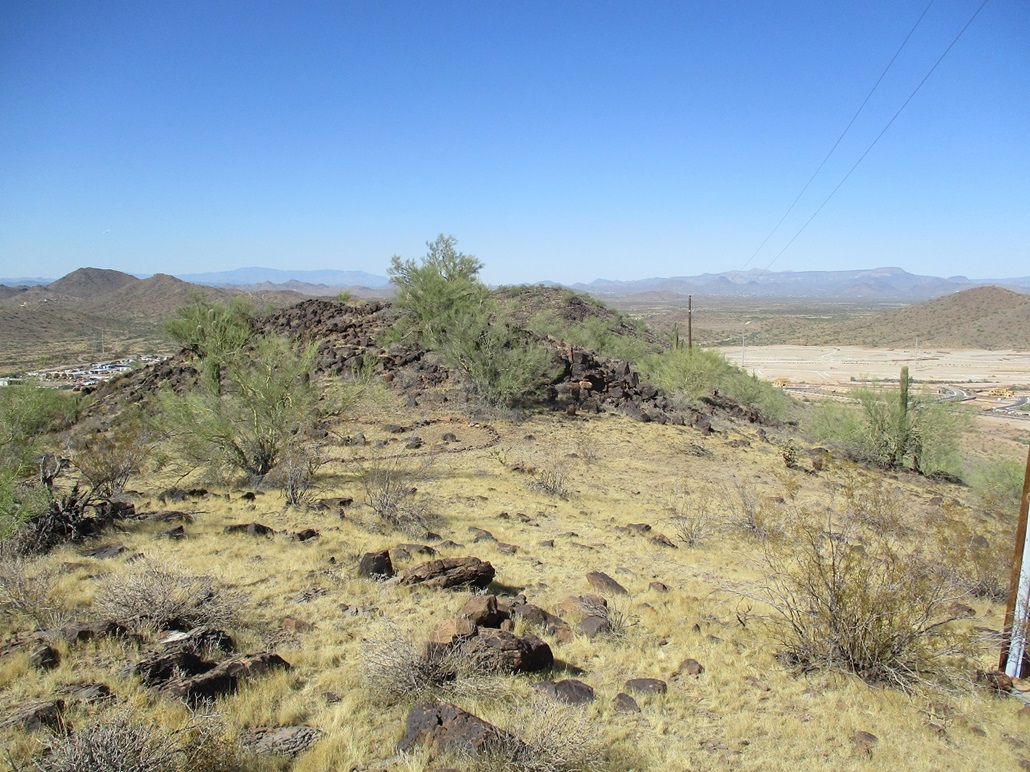 Look back at Peak 1943's top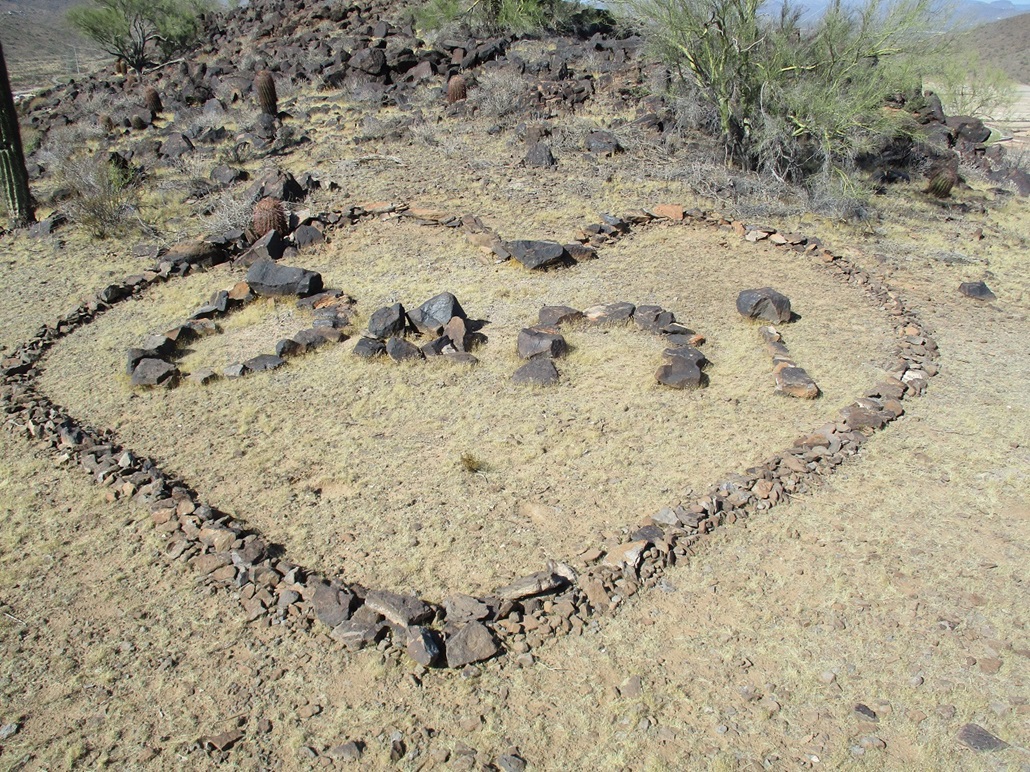 Somebody went through a lot of work to honor Dani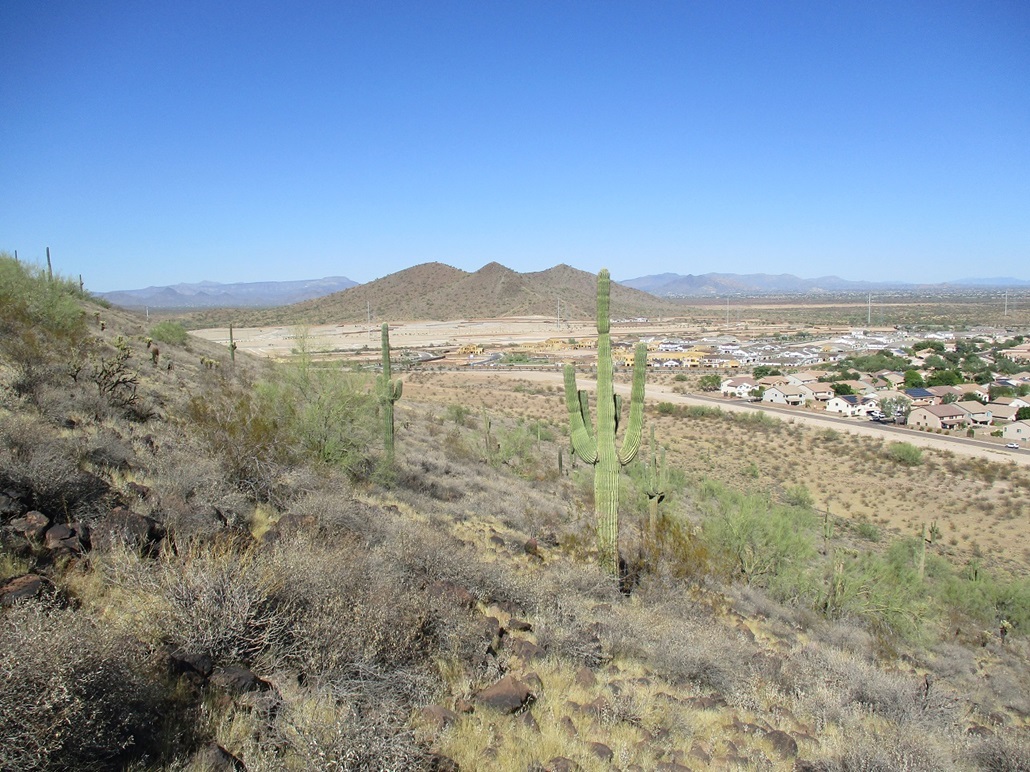 Peak 2045 as I descend off of Peak 1943
Arizona Page • Main Page • Trip Report
(c) 2023 Scott Surgent. For entertainment purposes only. This report is not meant to replace maps, compass, gps and other common sense hiking/navigation items. Neither I nor the webhost can be held responsible for unfortunate situations that may arise based on these trip reports. Conditions (physical and legal) change over time! Some of these hikes are major mountaineering or backpacking endeavors that require skill, proper gear, proper fitness and general experience.