Chevelon Butte
November 12, 2016

Chevelon Butte from our camp area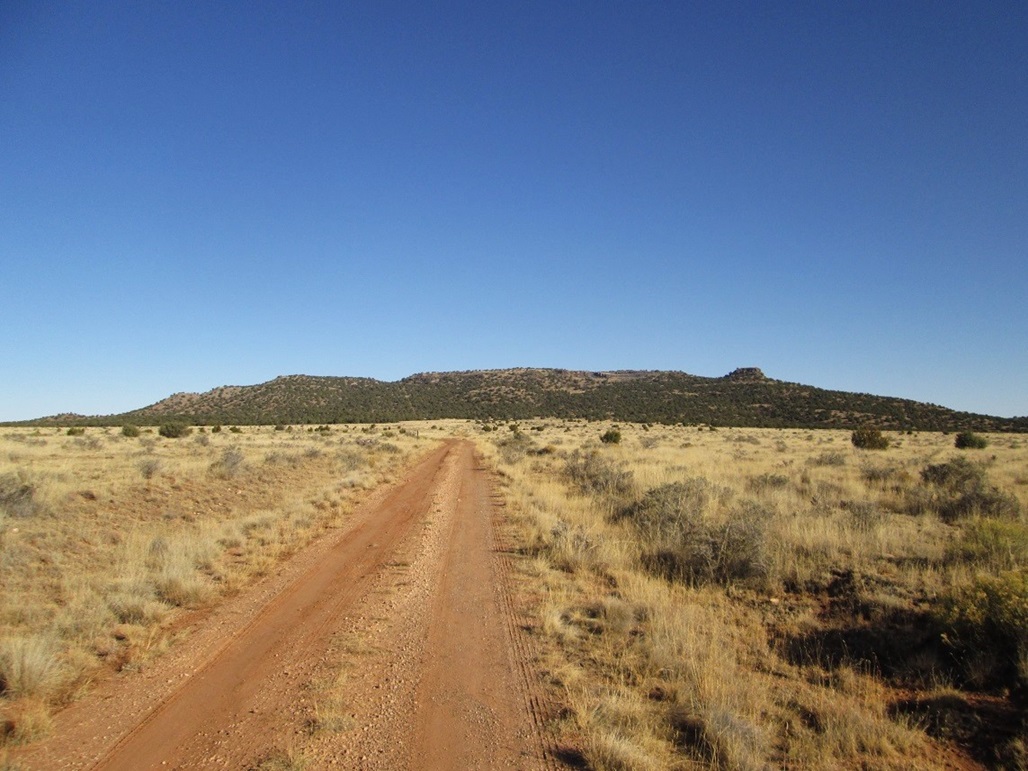 Chevelon Butte again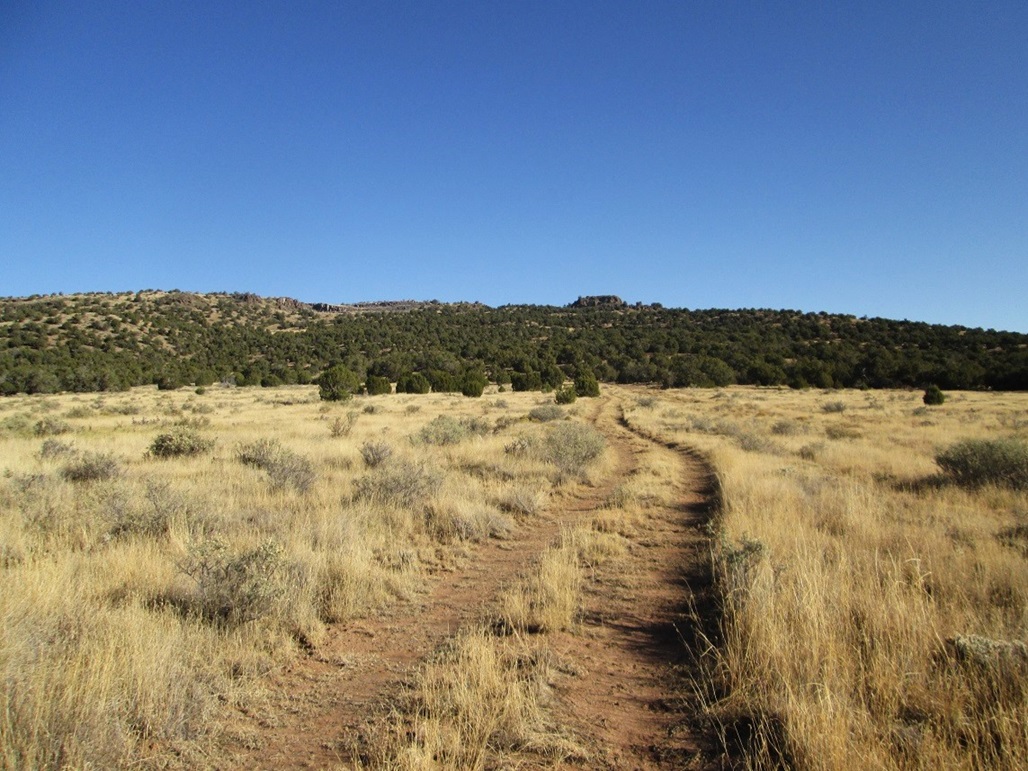 Now climbing the gentle slopes

A gate on the newer service road

The road gaining upward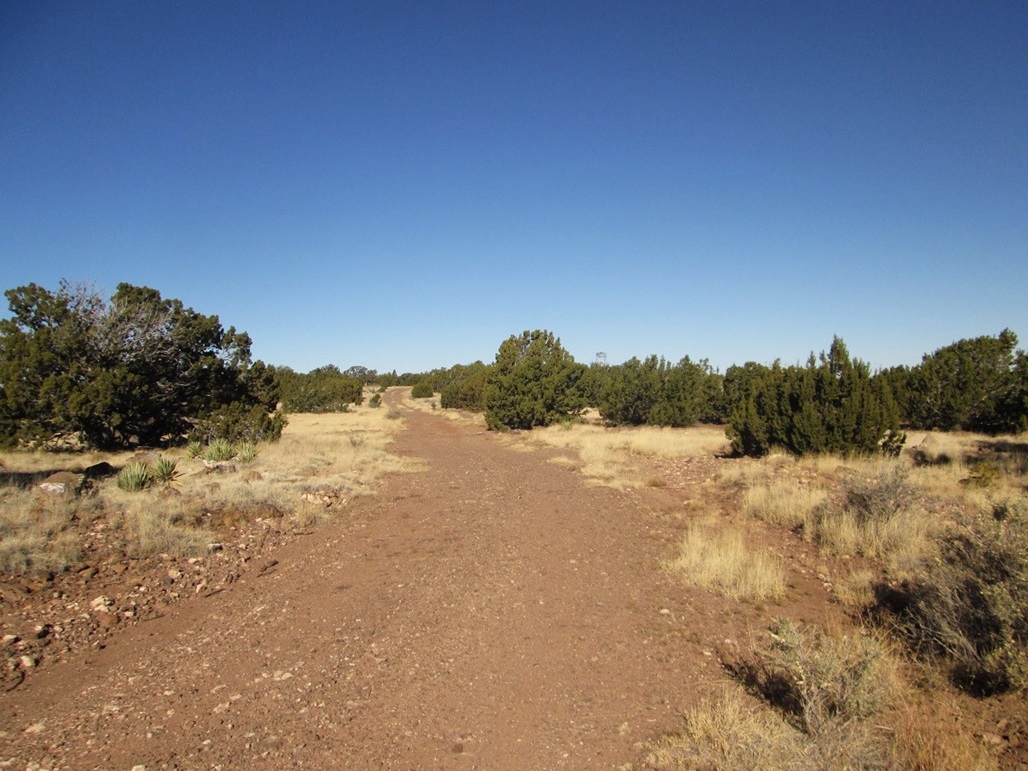 Now on top, the comm. towers can be seen.

The general "summit" area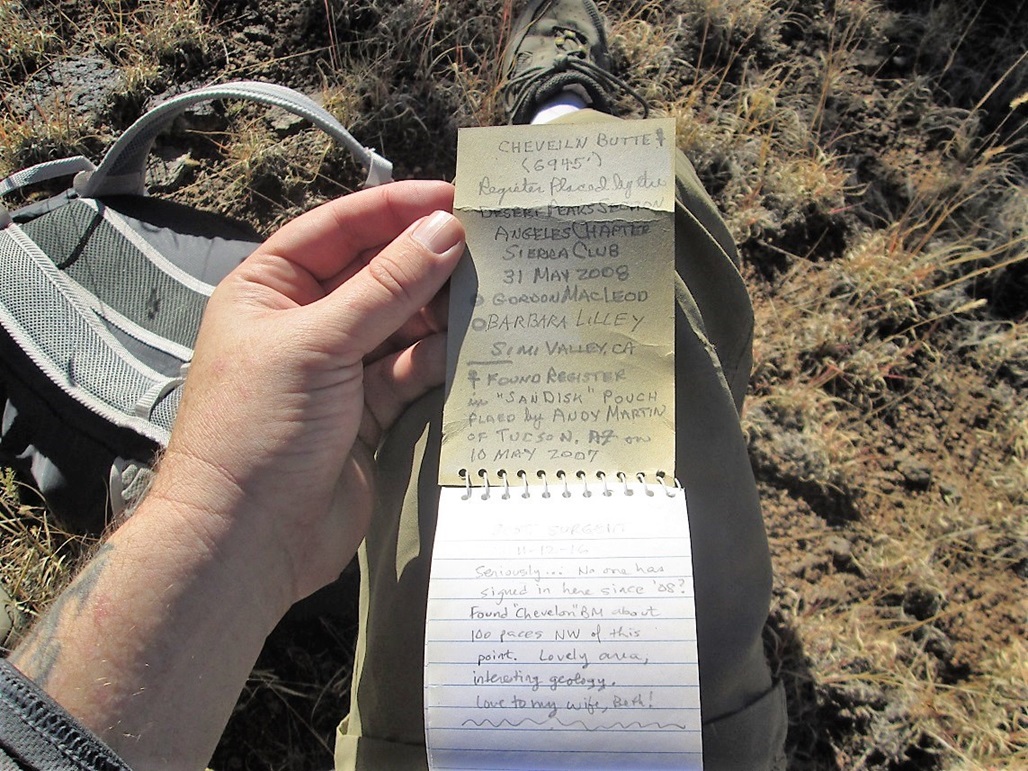 Surprised I was the first to sign in since 2008

East Sunset Mountain to the northwest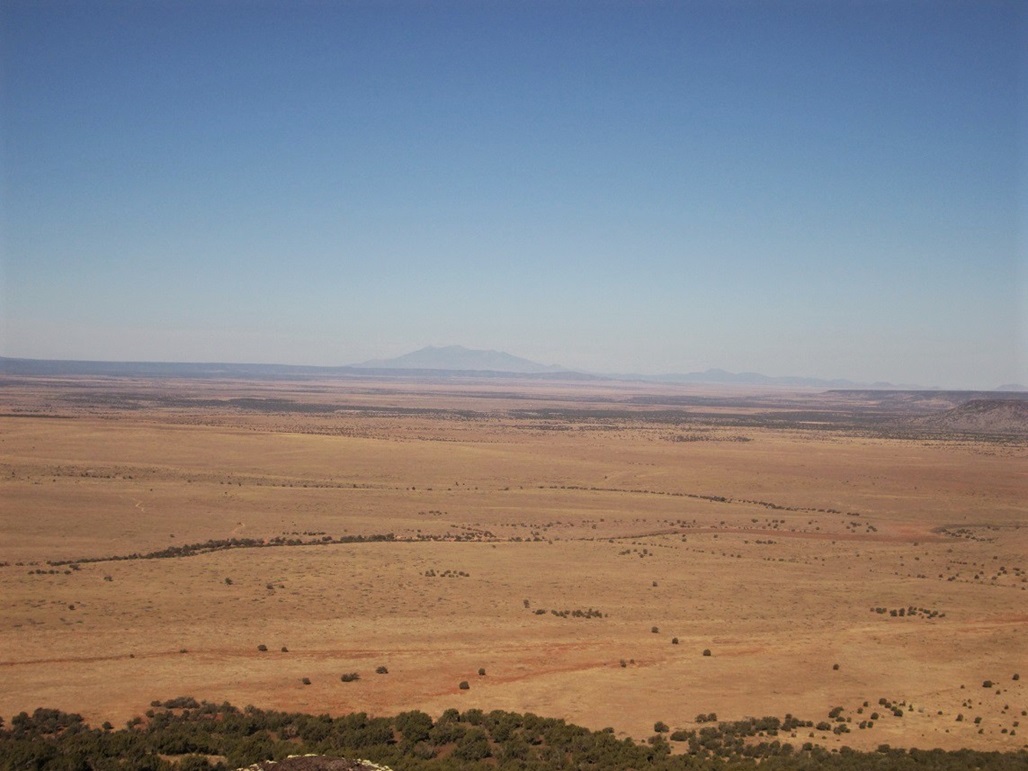 Humphreys Peak way out there

Small cemetery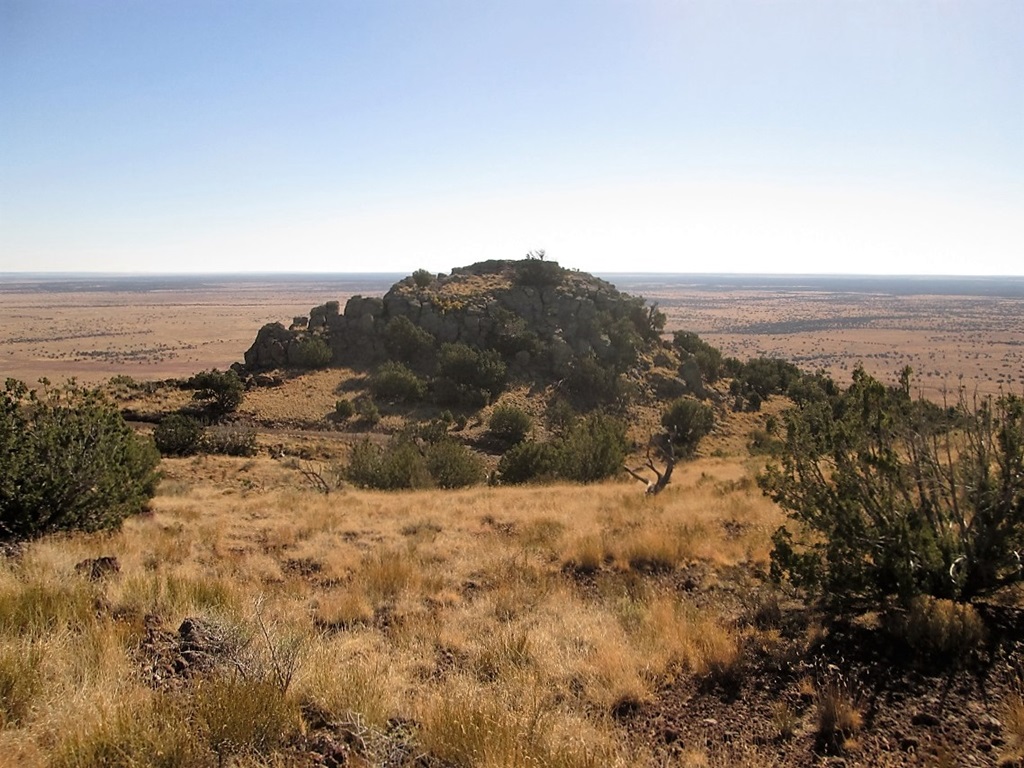 East Chevelon

View south, the boundary between the forest and ranch properties is well delineated. Our camp is somewhere down there in the trees

Stone walls lie atop East Chevelon, plus benchmark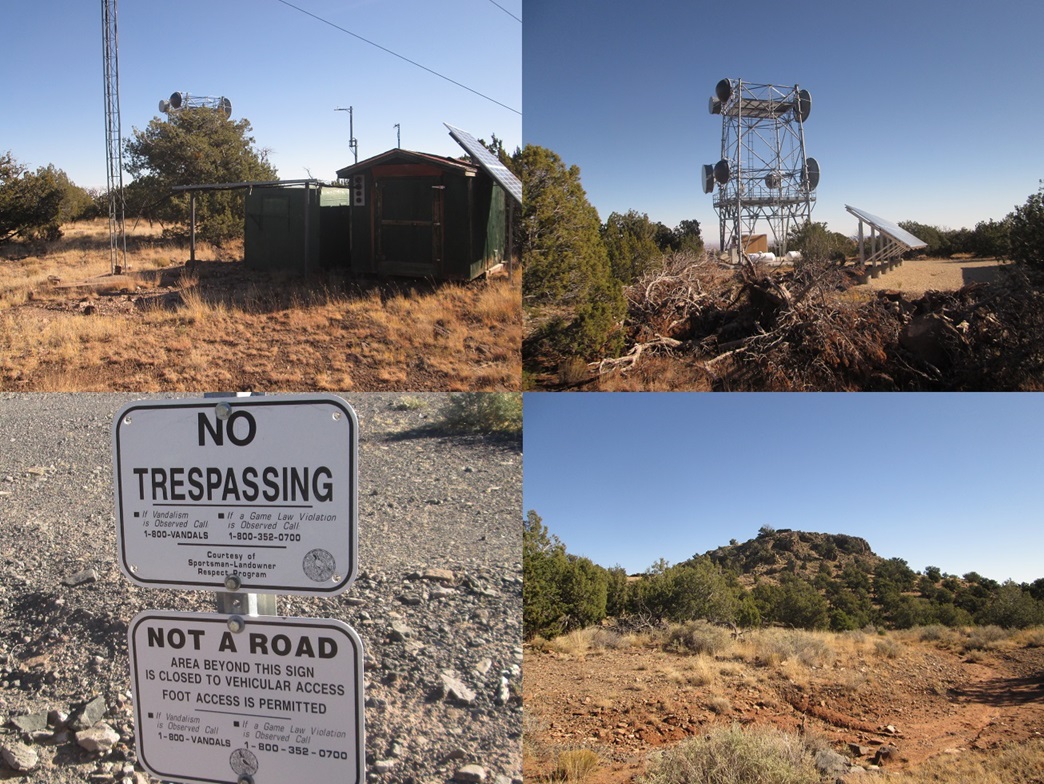 Montage: the two main comm. towers, contradicting signs, and a shot of East Chevelon
Arizona Page • Main Page • Trip Report
(c) 2022 Scott Surgent. For entertainment purposes only. This report is not meant to replace maps, compass, gps and other common sense hiking/navigation items. Neither I nor the webhost can be held responsible for unfortunate situations that may arise based on these trip reports. Conditions (physical and legal) change over time! Some of these hikes are major mountaineering or backpacking endeavors that require skill, proper gear, proper fitness and general experience.