Coyote Peak
February 11, 2012

Early morning, with the moon still high

The moon setting over the range crest

The steep slope up from the range crest

Scott K. and Ben up ahead

Some great views and narrow trail sections!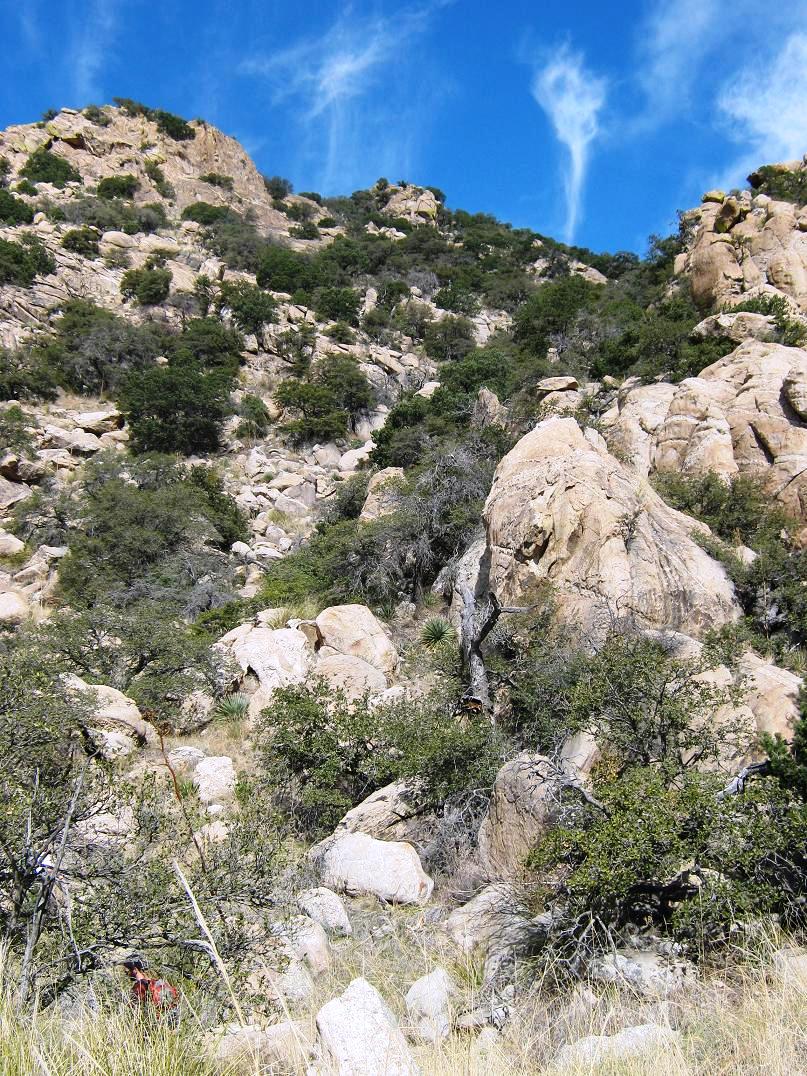 Starting up the gully portion

Approaching the highest saddle at 6190 feet and the rock outcrop at 6420 feet up ahead

The summit as seen from the 6420-foot rocks

Proof I was here, not out drinking somewhere

Looking back at most of the route we had hiked up

Grand Babo off in the distance

Scott K. and Ben on the descent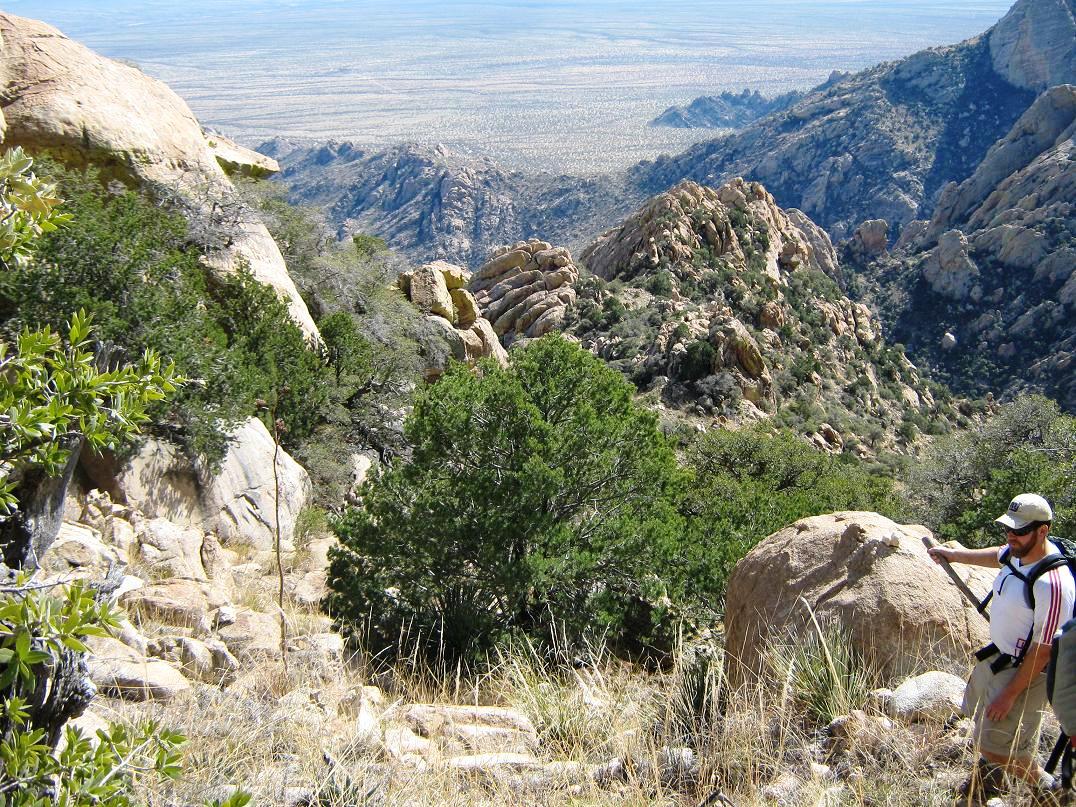 Ben starts down the gully portion

Approaching the ridge where we start down to the cars. The Sierritas and Santa Ritas off in the distance
Three shots from Scott Kelley's camera: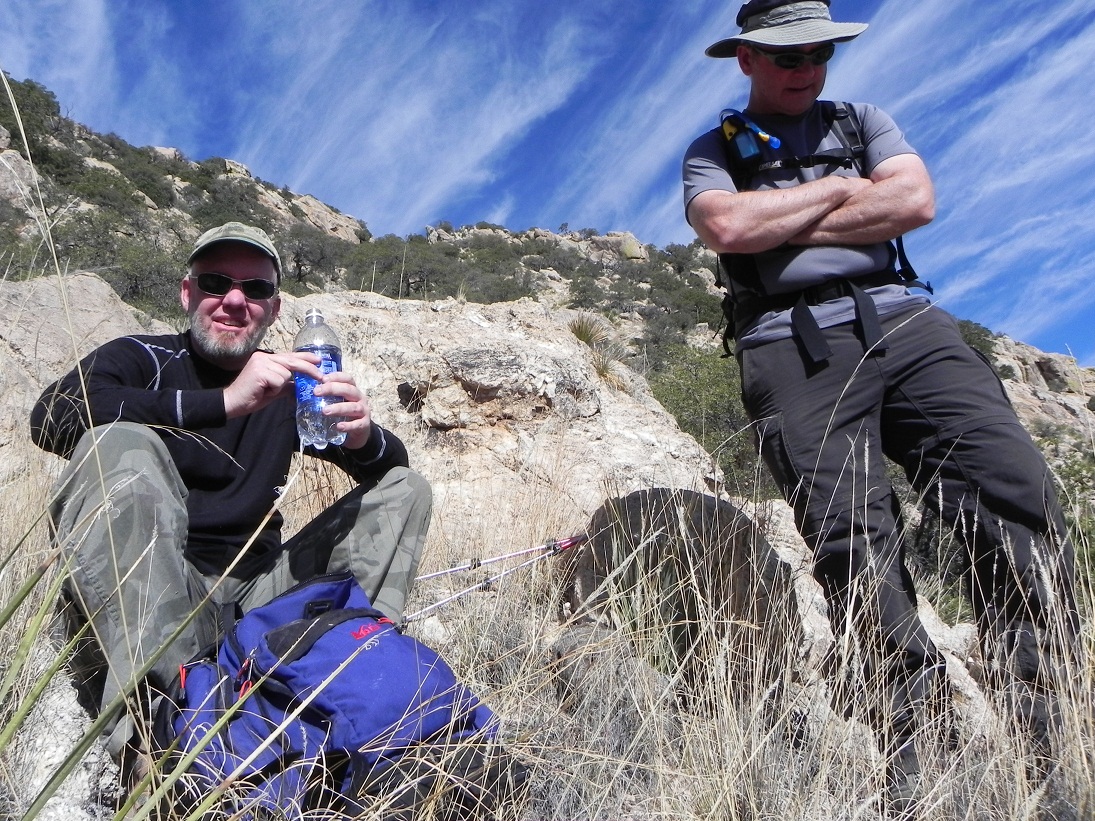 Me and Peavy (c) Scott Kelley

Resting on summit (c) Scott Kelley

Happy to be descending (c) Scott Kelley
Arizona Page • Main Page • Trip Report
Mobile version (c) 2017 Scott Surgent. For entertainment purposes only. This report is not meant to replace maps, compass, gps and other common sense hiking/navigation items. Neither I nor the webhost can be held responsible for unfortunate situations that may arise based on these trip reports. Conditions (physical and legal) change over time! Some of these hikes are major mountaineering or backpacking endeavors that require skill, proper gear, proper fitness and general experience.