Deer Hill
March 25, 2023

Starting up the old road, summit can't be seen yet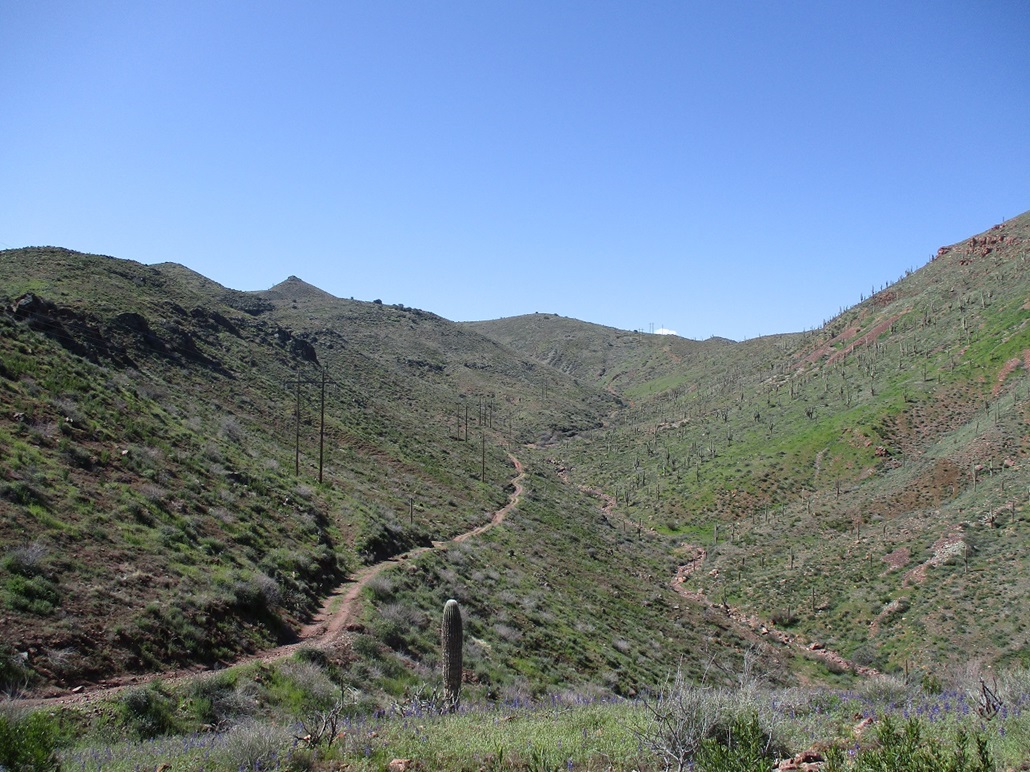 On the first rise, where the road drops. Up ahead it meets a crest. The summit may be the rounded bump to the left of the pointier one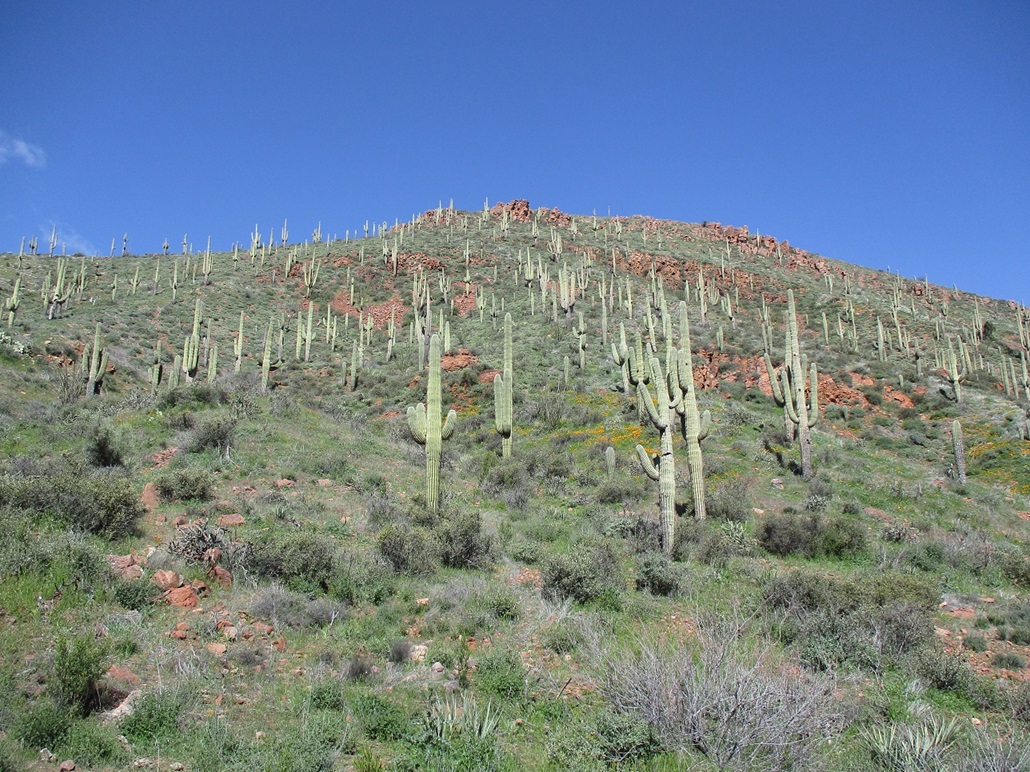 Saguaro stand tall and vertical on the hillside across from me

This is Peak 3552. It was going to be my bonus peak for the day but I didn't want to mess with cliffs

Deer Hill to the right

A lonely cattle trough sits in a flat spot, peak in the background

Marching uphill to the top, a hawk was circling around me and I was able to catch him in the image

Summit! The prickly pear sits right on the top. In back are Four Peaks and shadows made by the clouds

West view, more big peaks

Lake Roosevelt. Windy Hill is the island. I hiked it in 2019 where an isthmus connected it to "mainland".

Hiking out, the road drops then gains that bump, where I was standing when I took photo #2 above

Walking down to the trailhead near the marina (blue roofs). The lake level is so high it has inundated some shoreline RV spots
Arizona Page • Main Page • Trip Report
(c) 2023 Scott Surgent. For entertainment purposes only. This report is not meant to replace maps, compass, gps and other common sense hiking/navigation items. Neither I nor the webhost can be held responsible for unfortunate situations that may arise based on these trip reports. Conditions (physical and legal) change over time! Some of these hikes are major mountaineering or backpacking endeavors that require skill, proper gear, proper fitness and general experience.