Dos Cabezas Peak
April 20, 2013

The convoy awaits outside the first gate along Mascot Mine Road. The south summit of Dos Cabezas looms high

An adit of the Mascot Mine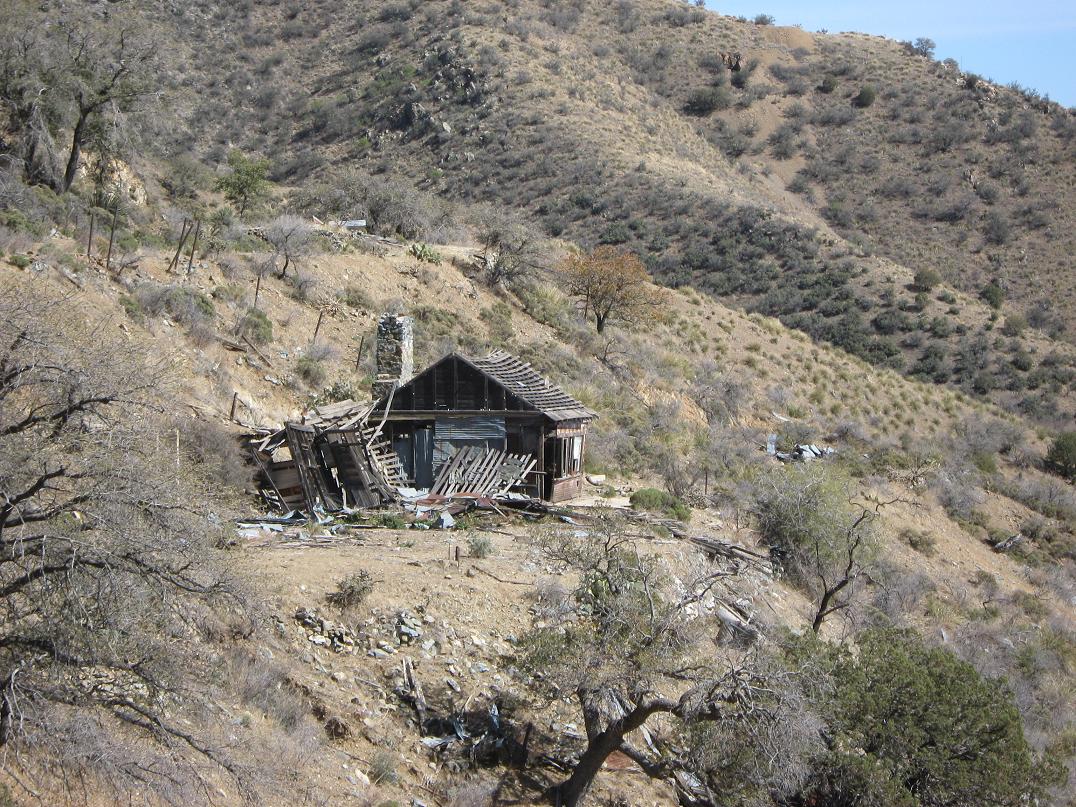 An old shack built high up in the hills near Mascot Mine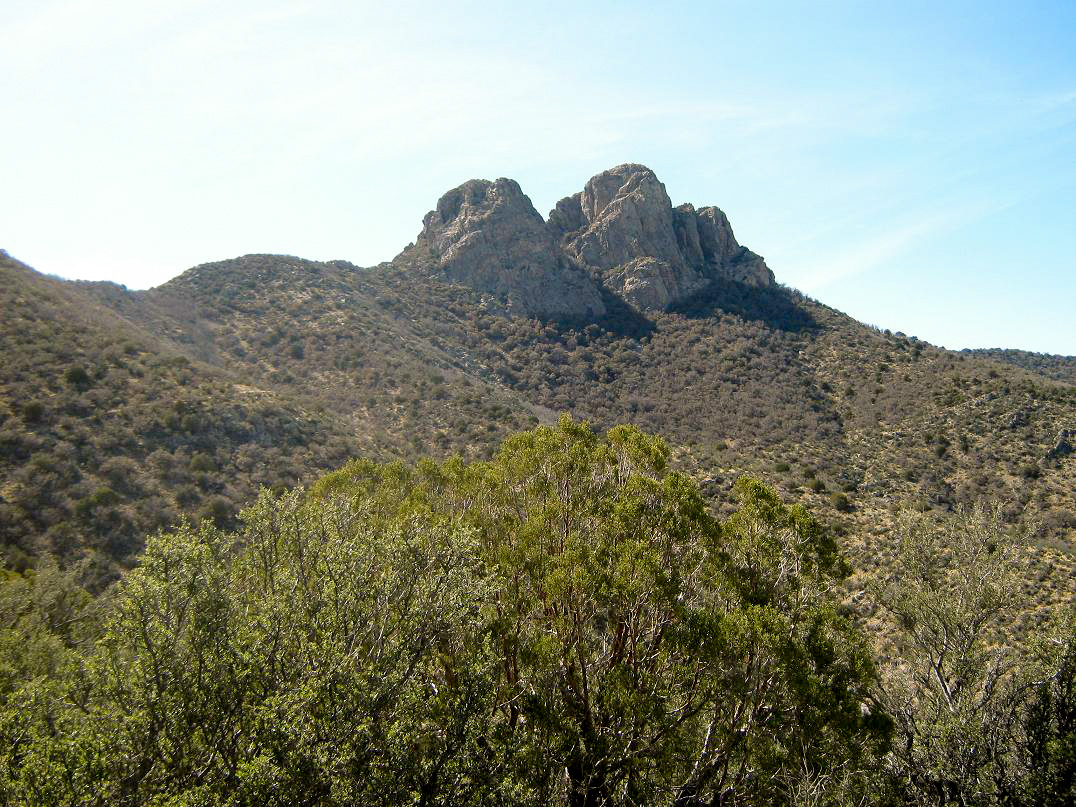 The beautiful Dos Cabexas summits

Our parking area at the saddle, elevation 7,220 feet. The radio tower is above us

Past the radio tower, we cross a meadow. The south summit block is ahead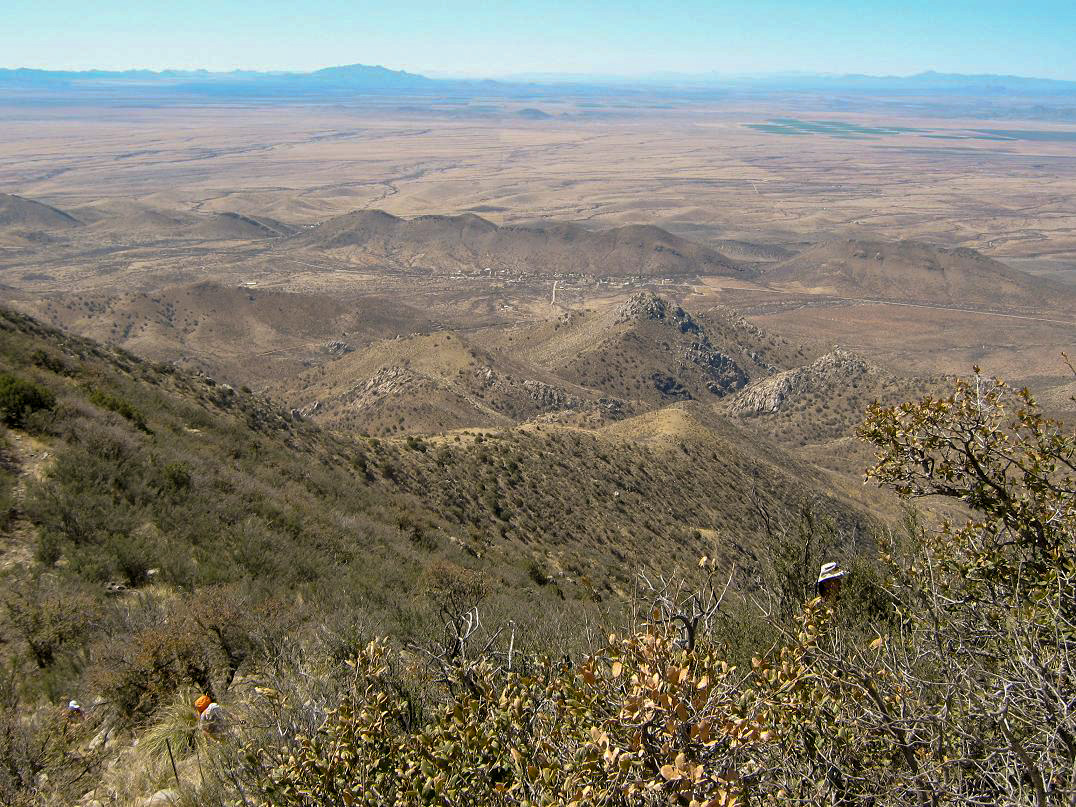 Battling brush, with the town of Dos Cabezas down below

Close up of the south face. We went up the brushy slope, then angled right behind a fin of rock with the splotch of green lichen. There's a narrow ramp that angles right, but it's hard to see here

Mark, Rick and Scott P. working up the ramp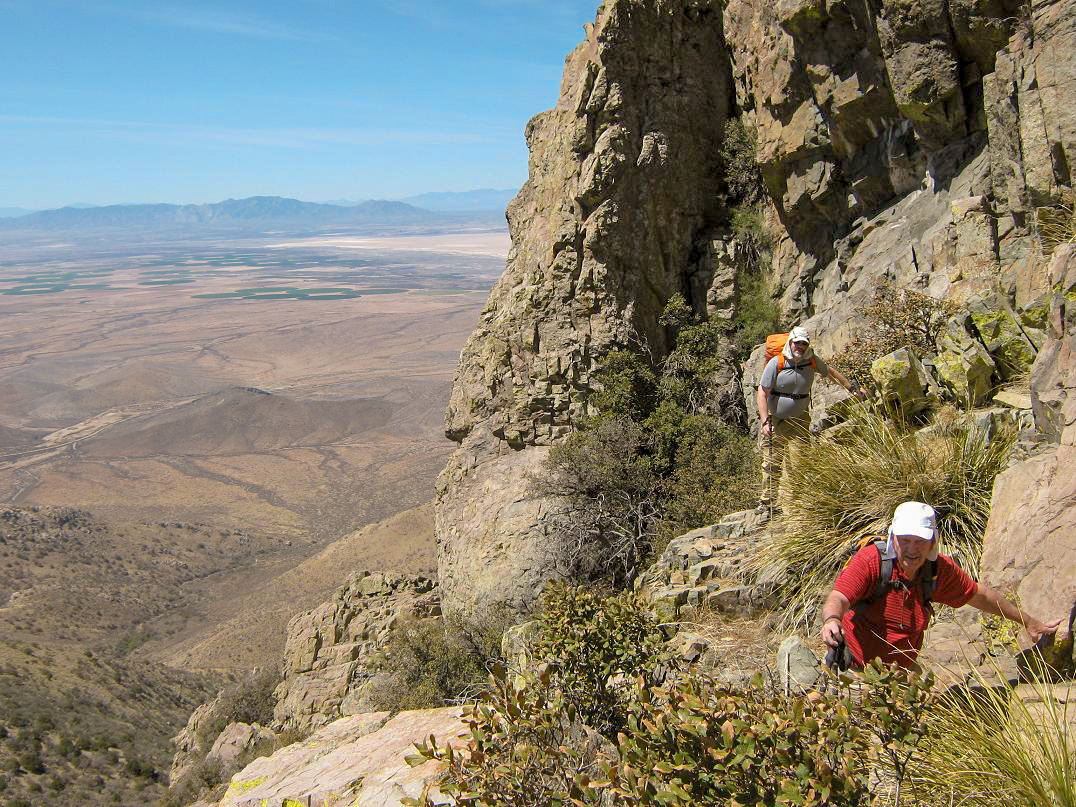 Ken and Dean also having fun on the aerie perch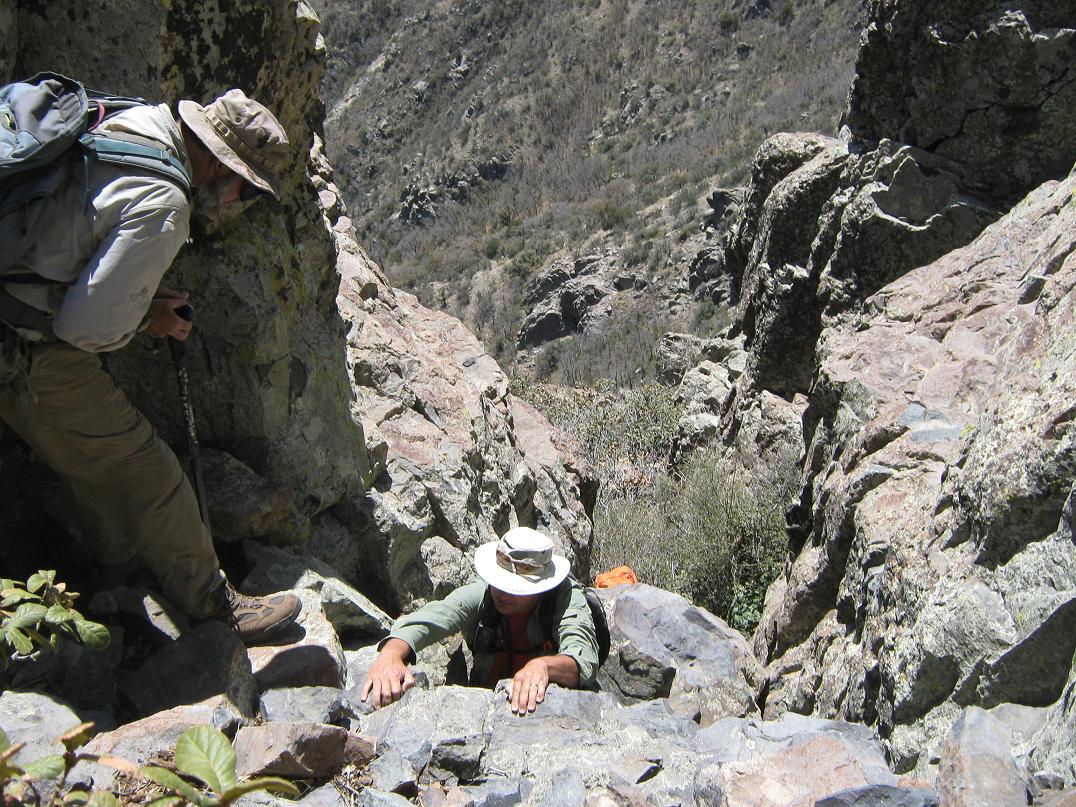 Mark talks Scott P. up the "chockstone" chute

Me on top. Stick Scott behind me.

Dennis, Rick and Scott relax on the summit

Looking back down at that radio tower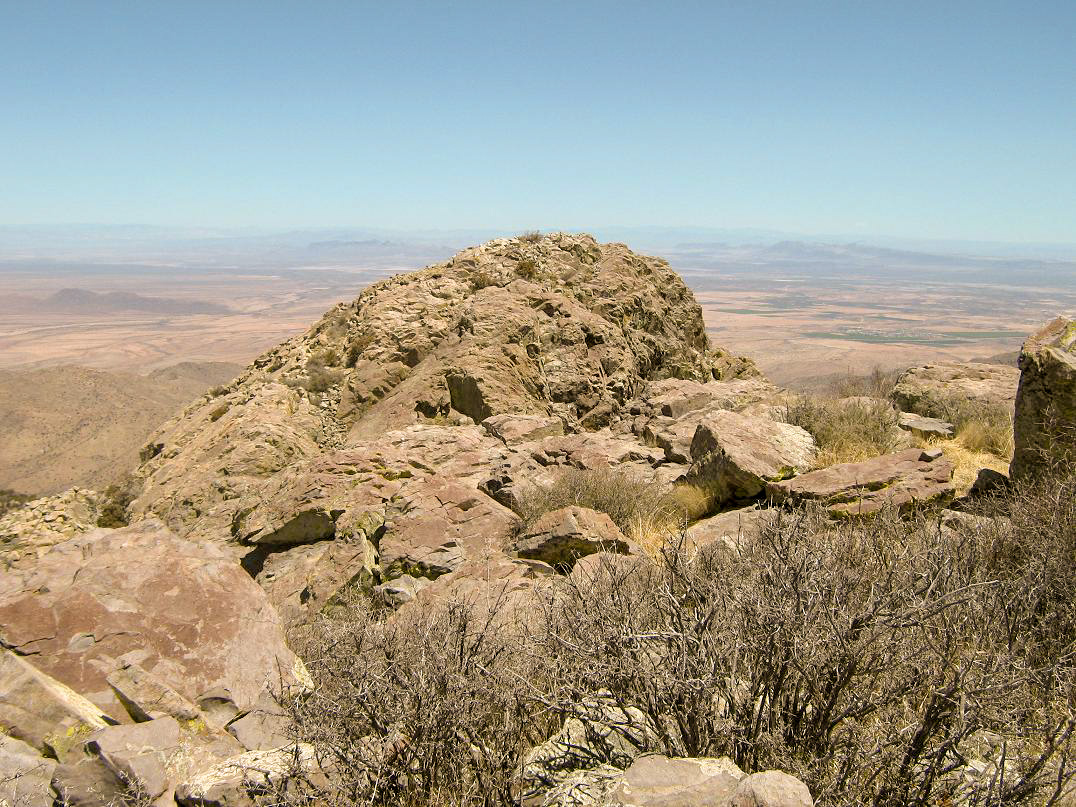 The north summit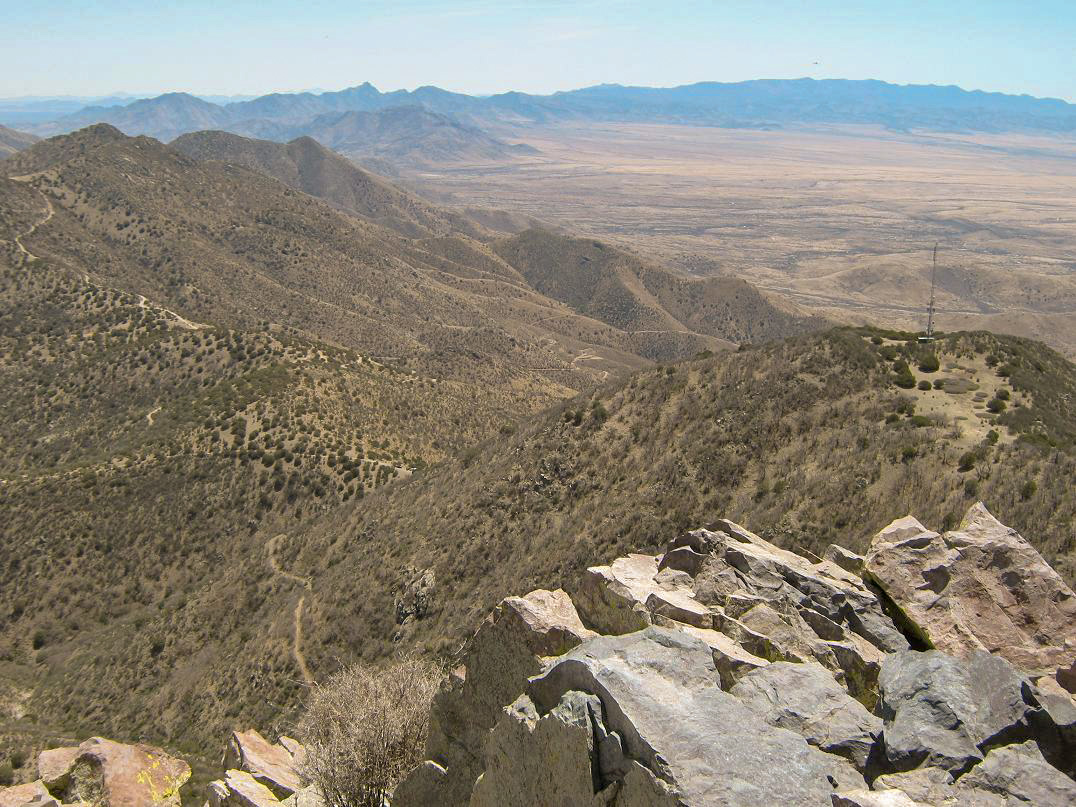 The spine of the range. Our cars are barely visible in the saddle below

Old-time visitors etched their initials and dates into the rock. They certainly took their time to get the letters and numbers looking nice, didn't they?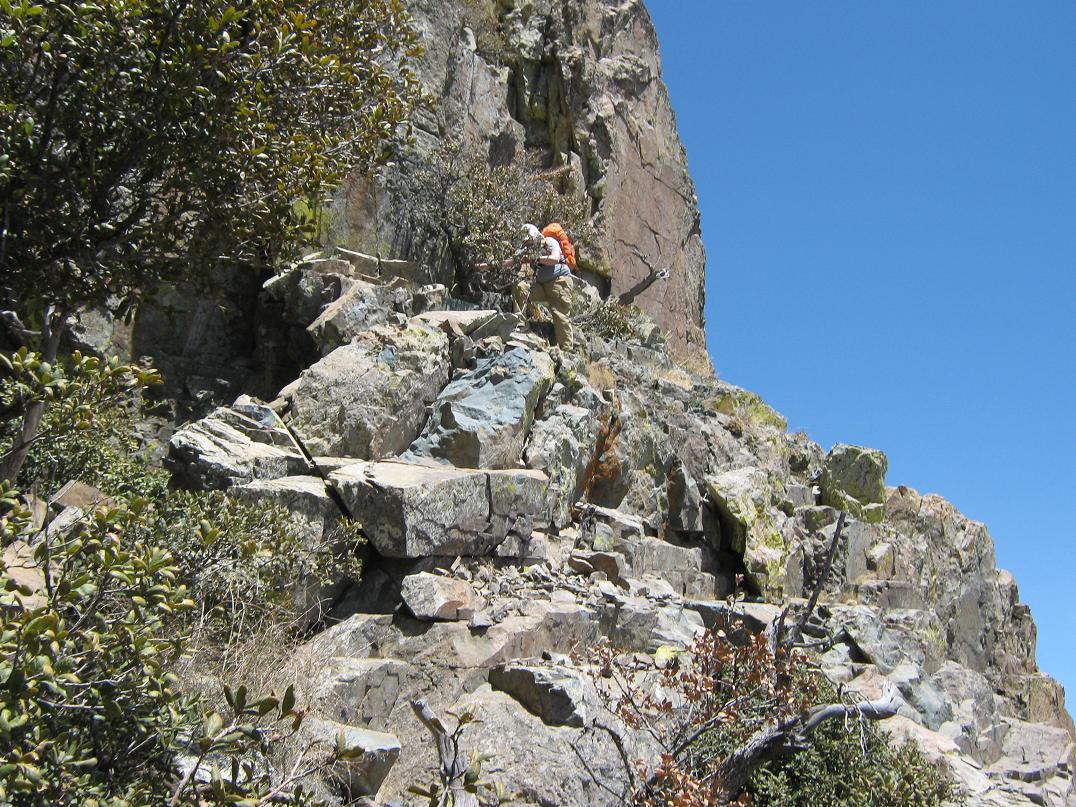 Ken inches down the ramp as we descend

The hard part over, we walk back toward the tower
Three shots from Scott Peavy's camera: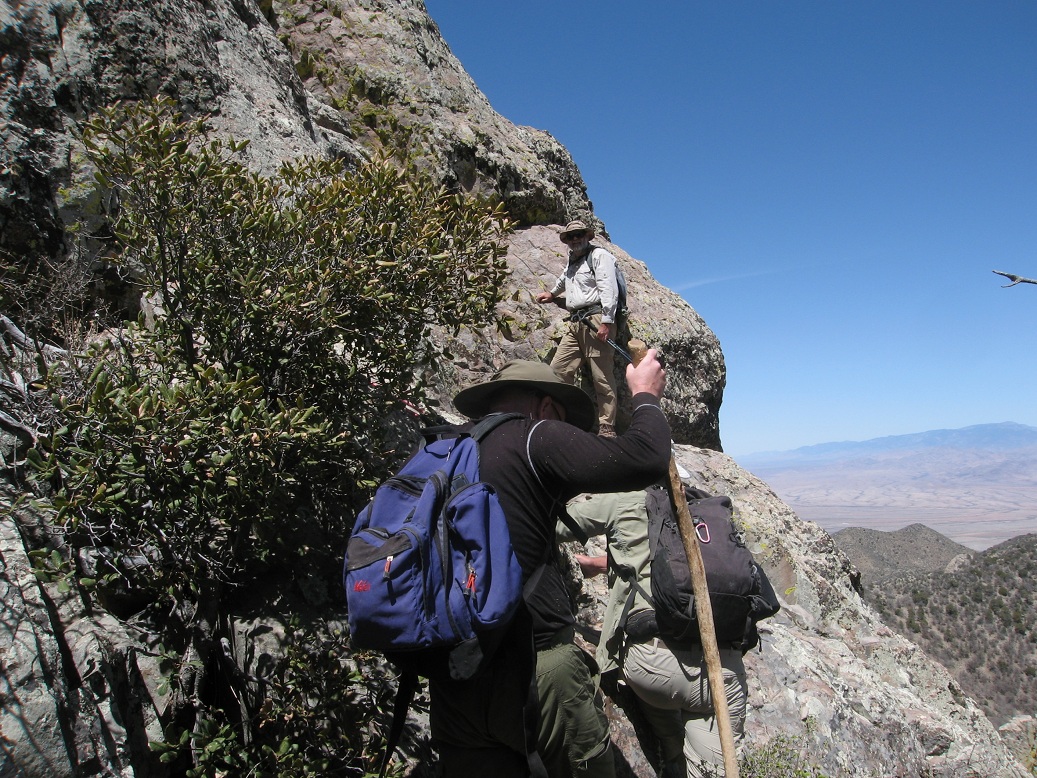 Me on that ledge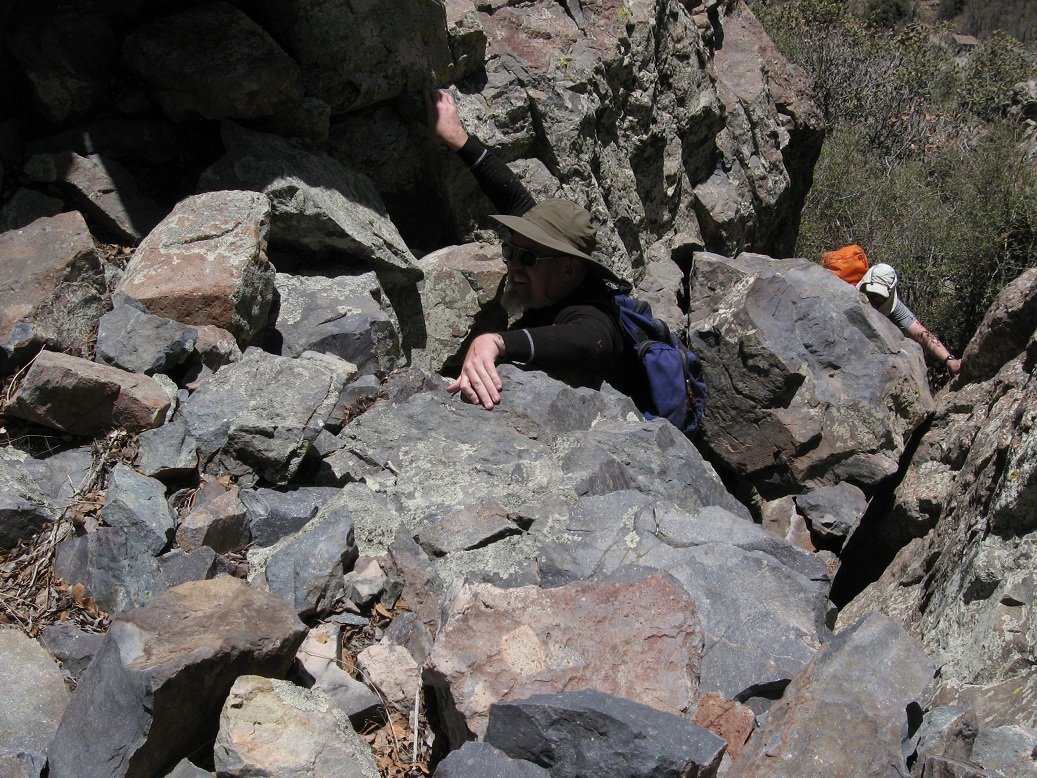 I manage the chockstone part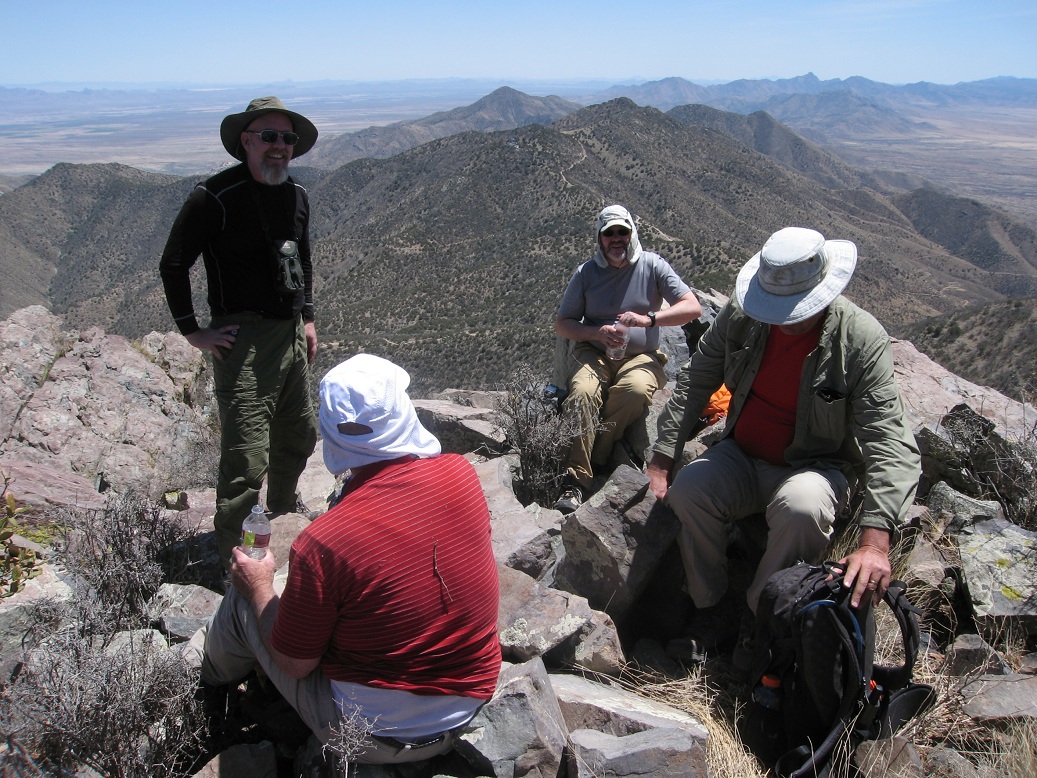 On top!
Three shots from Dean Molen's camera: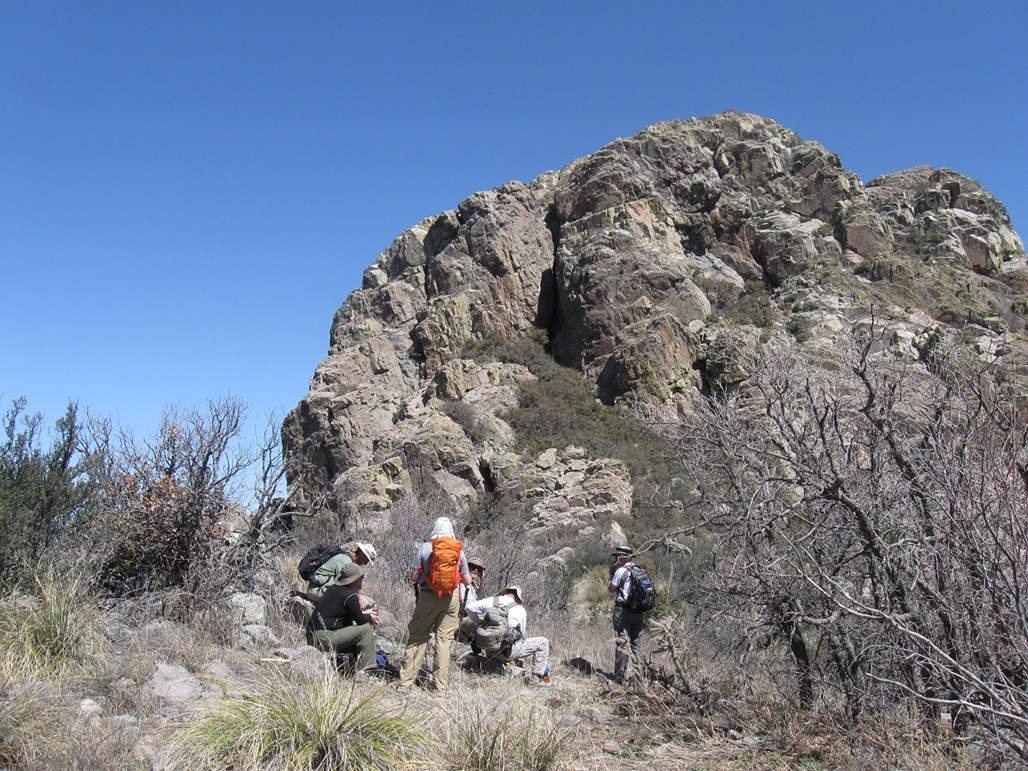 The team assembled below the rocky mass

This is actually on the ascent. I'm figuring out where to place my hands and feet. Mark N. is up top and Scott P. is looking at the camera

Me on top
Arizona Page • Main Page • Trip Report
(c) 2023 Scott Surgent. For entertainment purposes only. This report is not meant to replace maps, compass, gps and other common sense hiking/navigation items. Neither I nor the webhost can be held responsible for unfortunate situations that may arise based on these trip reports. Conditions (physical and legal) change over time! Some of these hikes are major mountaineering or backpacking endeavors that require skill, proper gear, proper fitness and general experience.