Fremont Peak
June 18, 2016

Fremont Peak is the bump to the left of the tree that sticks up above the saddle in the center. Agassiz Peak is to the right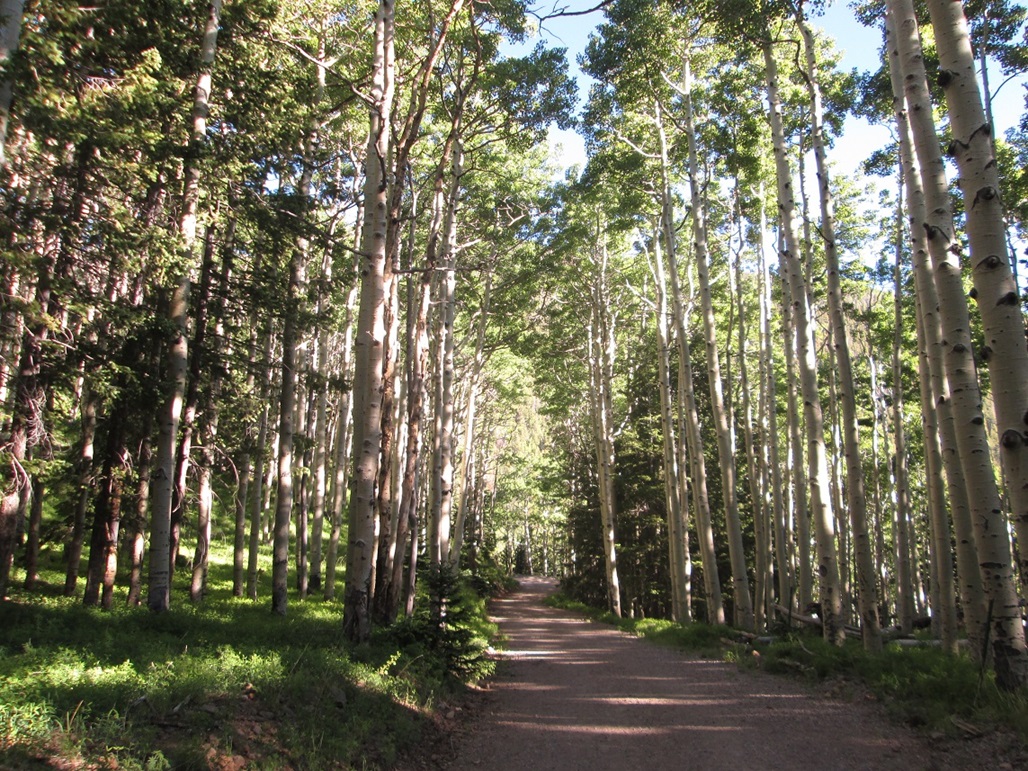 Sunlight in the Aspens along the Inner Basin Trail

Fremont Peak and Agassiz Peak from the Inner Basin

Looking down at the Inner Basin. The peaks in back are Abineau and Rees (the high ones), Sugarloaf, and way in back, O'Leary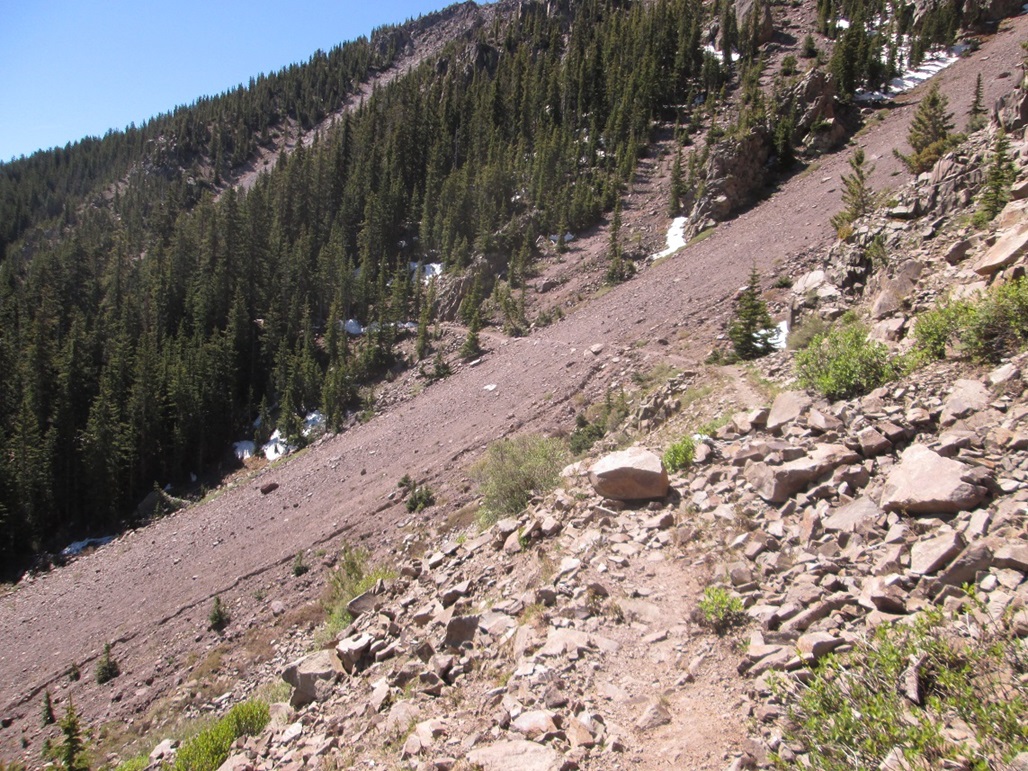 The Weatherford Trail cuts across an avalanche gully below Fremont Peak. In 2015, we bailed down this slope to escape lightning!

Fremont Peak as seen from Doyle Saddle

Looking up at a rocky section of the ridge

Now looking down at it, after just scrambling up the rocks

The summit is close

Mattias and Doyle Peak behind

Me at the summit. In back are Agassiz and Humphreys Peaks. Surrounding me are hundreds of flies.

Agassiz Peak and the old road, now repurposed as the Weatherford Trail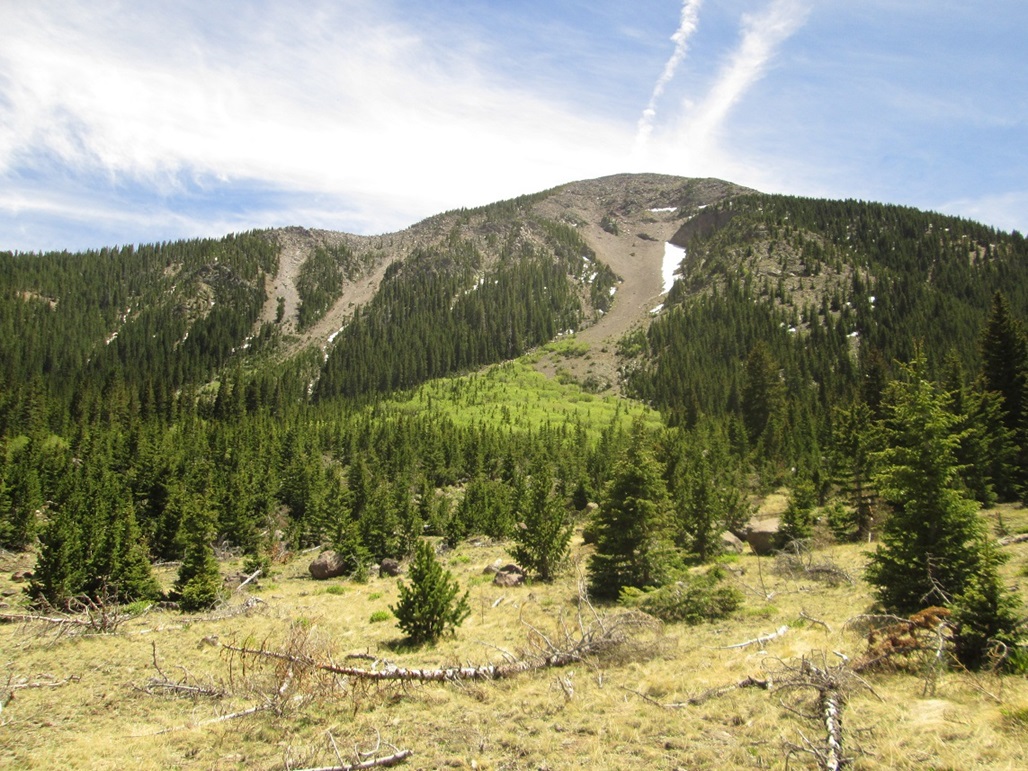 A good side view of Fremont Peak's east ridge that we ascended

Fremont Peak as we hike out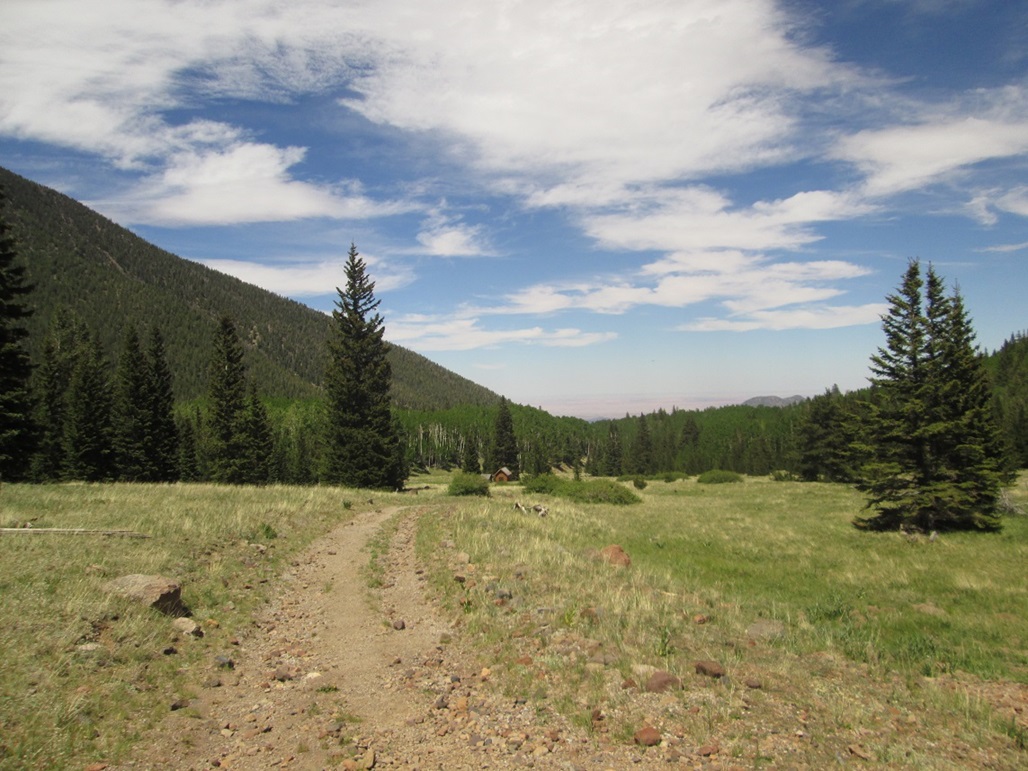 Looking down at the huts in the Inner Basin. Kind of looks like Austria, no?
Images from the August 2015 hike:

Fremont Peak

Clouds at 9 a.m.?

We got this far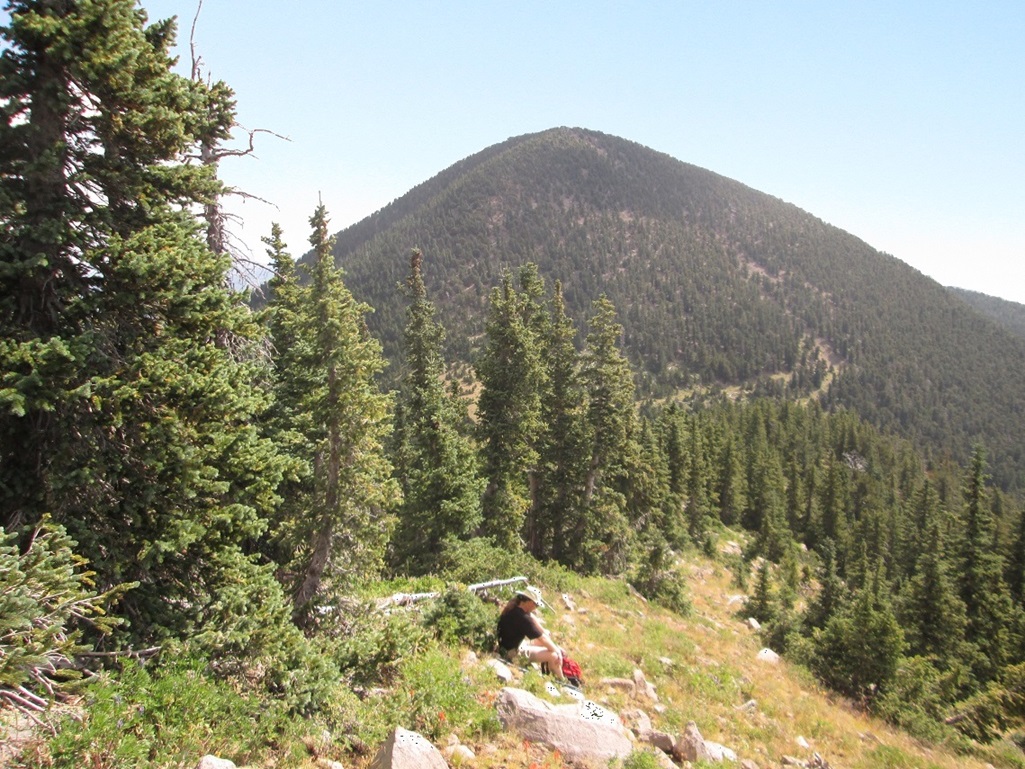 Mattias sits

It hailed on us!
Arizona Page • Main Page • Trip Report
(c) 2023 Scott Surgent. For entertainment purposes only. This report is not meant to replace maps, compass, gps and other common sense hiking/navigation items. Neither I nor the webhost can be held responsible for unfortunate situations that may arise based on these trip reports. Conditions (physical and legal) change over time! Some of these hikes are major mountaineering or backpacking endeavors that require skill, proper gear, proper fitness and general experience.