Gold Dike Mine Hills & Oxbow Hill
May 1, 2020

Top of Hill 4775.

Peak 4951 in the distance.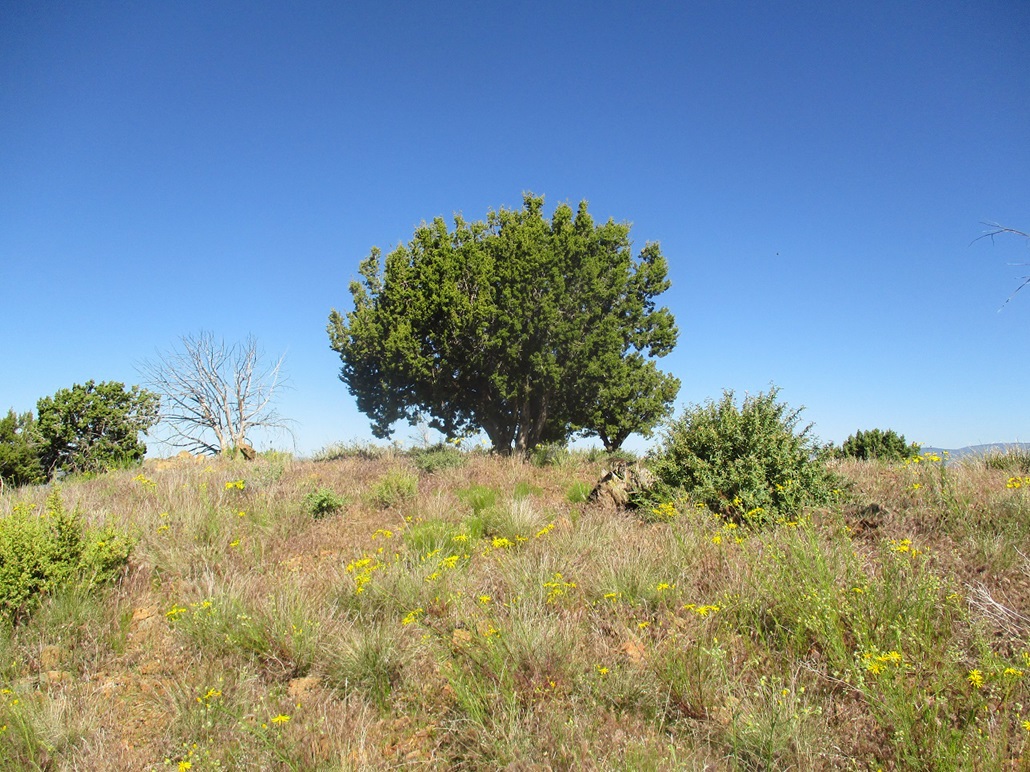 Top of Peak 4951.

Looking over at Peak 4932.

The northern Mazatzal mountains.

The pass where Gold Dike Mine should be.

A curious cairn on the road to Peak 4932.

Oxbow Hill.

The hill and power line clearing, plus the benchmark that got pooped on.

East view, Table Top Cliff, Bishop Knoll, and the Sierra Anchas.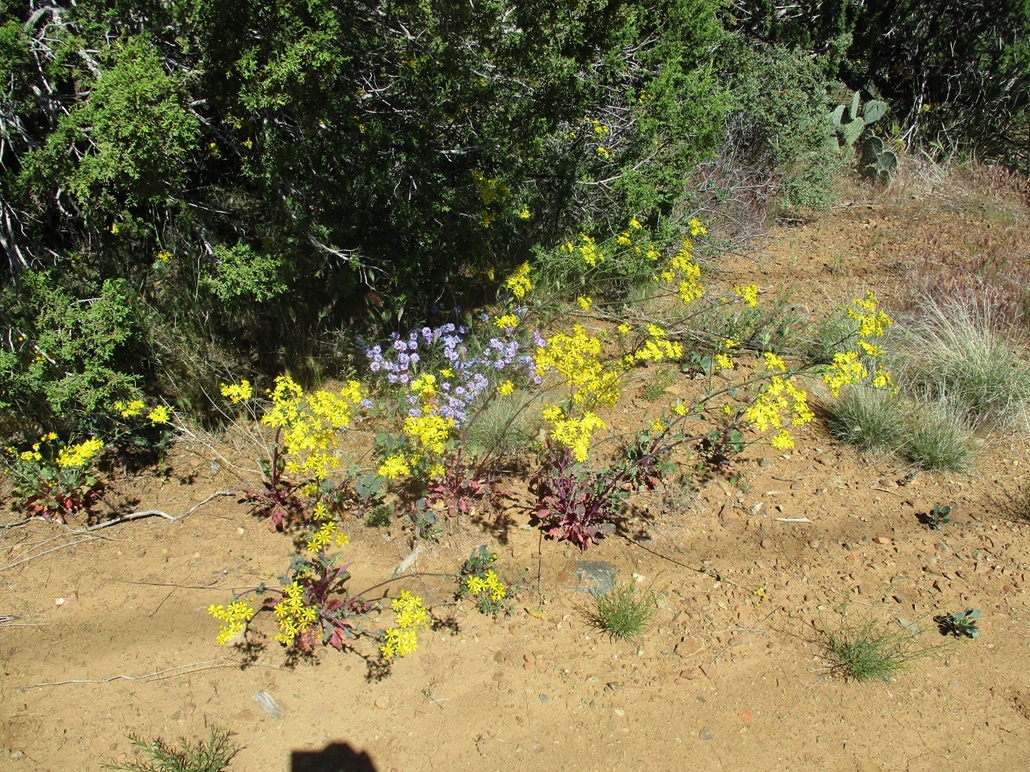 Wildflowers alongside the road.

Peak 4951 from Oxbow Hill.
Arizona Page • Main Page • Trip Report
Mobile version (c) 2020 Scott Surgent. For entertainment purposes only. This report is not meant to replace maps, compass, gps and other common sense hiking/navigation items. Neither I nor the webhost can be held responsible for unfortunate situations that may arise based on these trip reports. Conditions (physical and legal) change over time! Some of these hikes are major mountaineering or backpacking endeavors that require skill, proper gear, proper fitness and general experience.