Govern BM, Peak 7997, Peak 7830, Klostermeyer Hill
September 1 & 3, 2020

Govern BM hill (Peak 8142), the high point of the Government Knolls.

Climbing the ridge, the top is in view

Top, with benchmark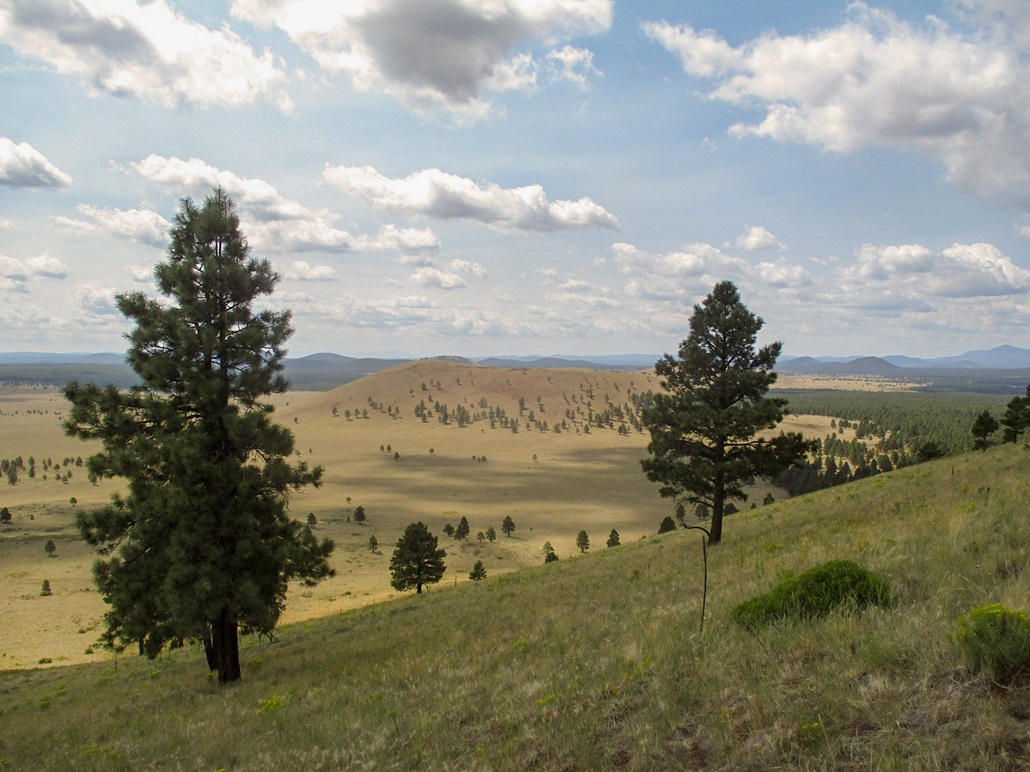 Looking over at Peak 7997

Peak 7997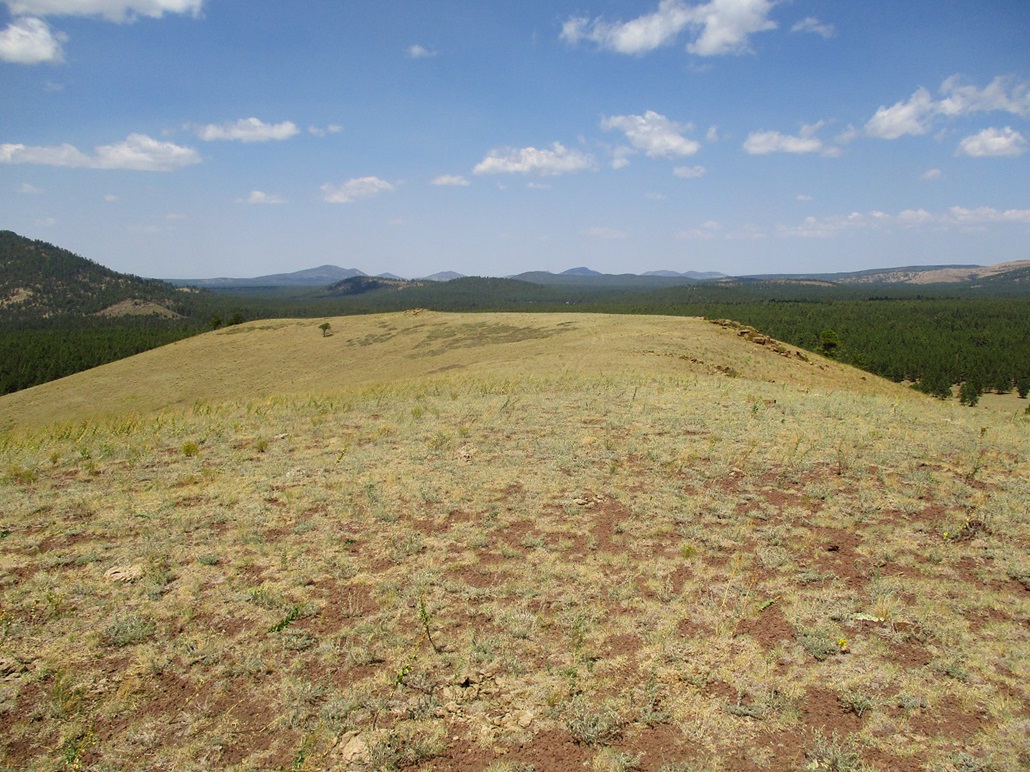 Look west, hills out by Williams

Antelope Peak, the Hochderffer Hills, and Humphreys Peak

South view, Peak 7830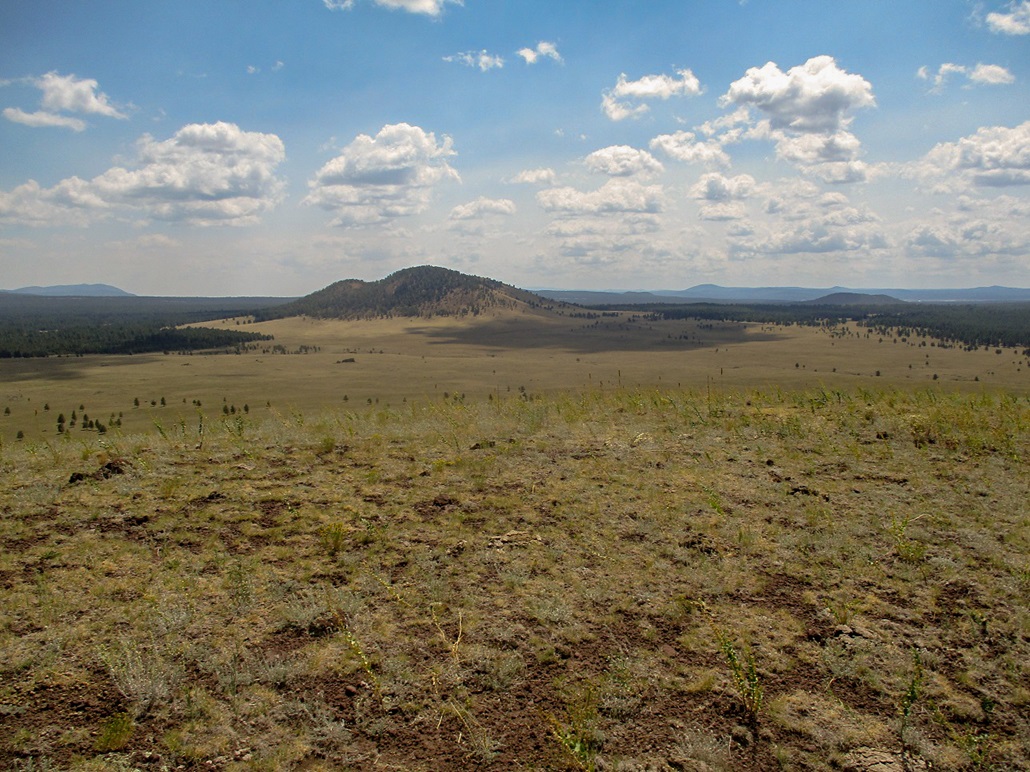 Wild Bill Hill

Government Hill and Sitgreaves Peak

Peak 7830

Looking west, my vehicle can be seen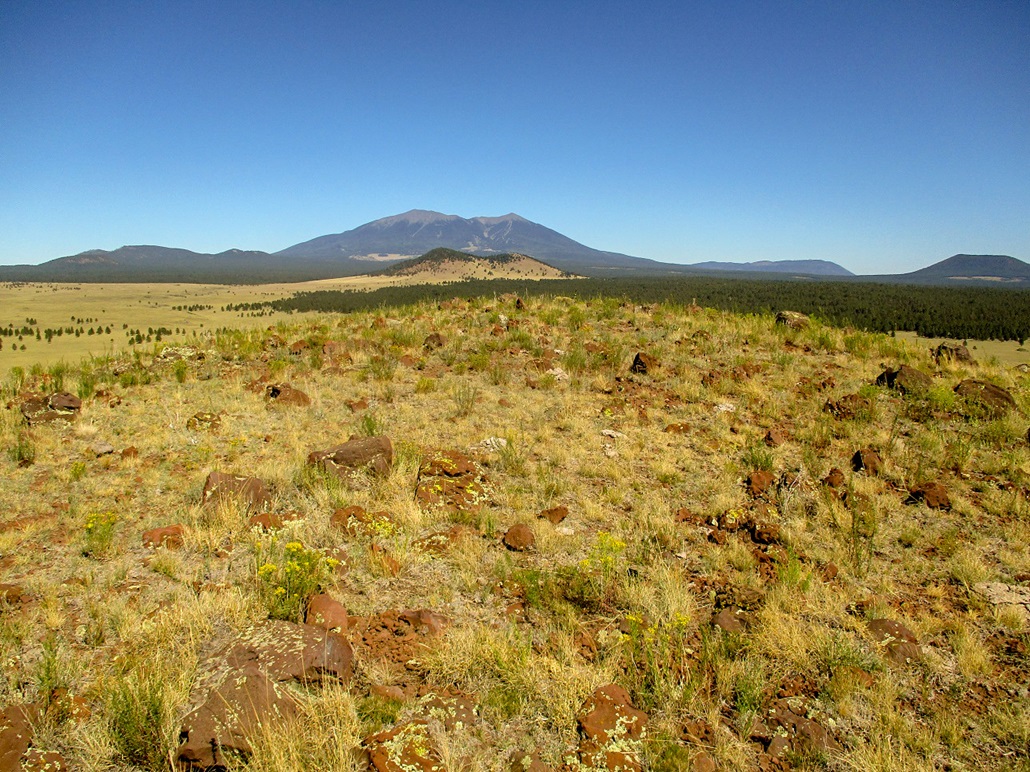 Top of Peak 7830, with Wild Bill Hill and Humphreys Peak, with similar profiles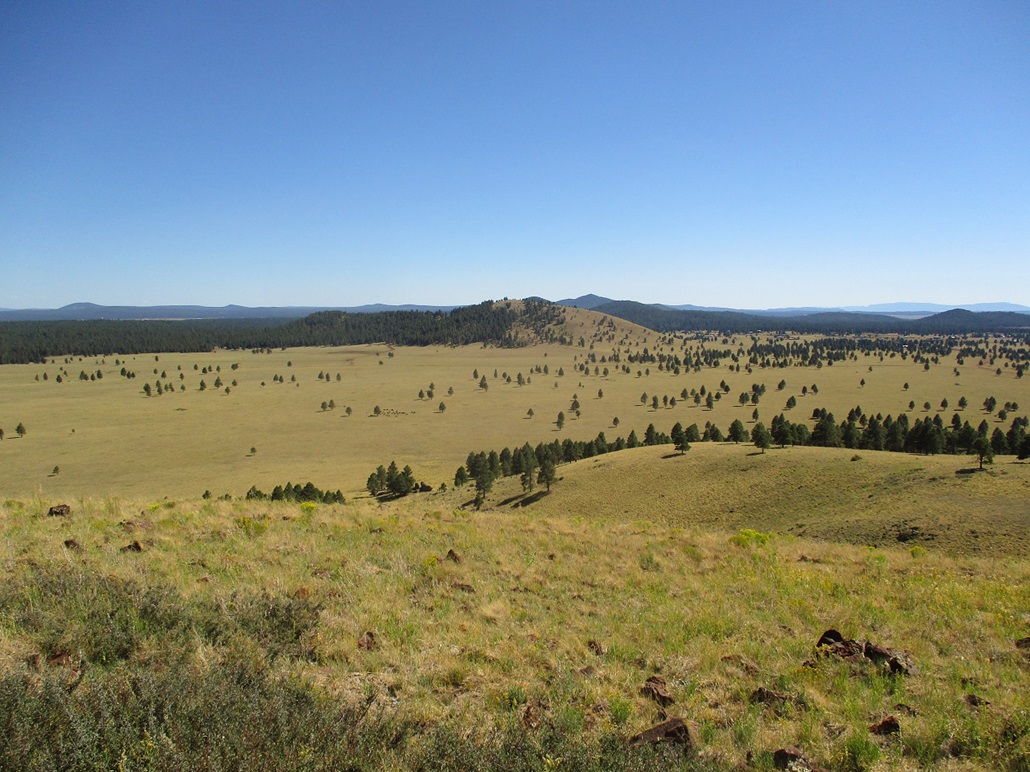 South view, Klostermeyer Hill. Note the specks in the prairie below. Those are cattle being herded toward a watering tank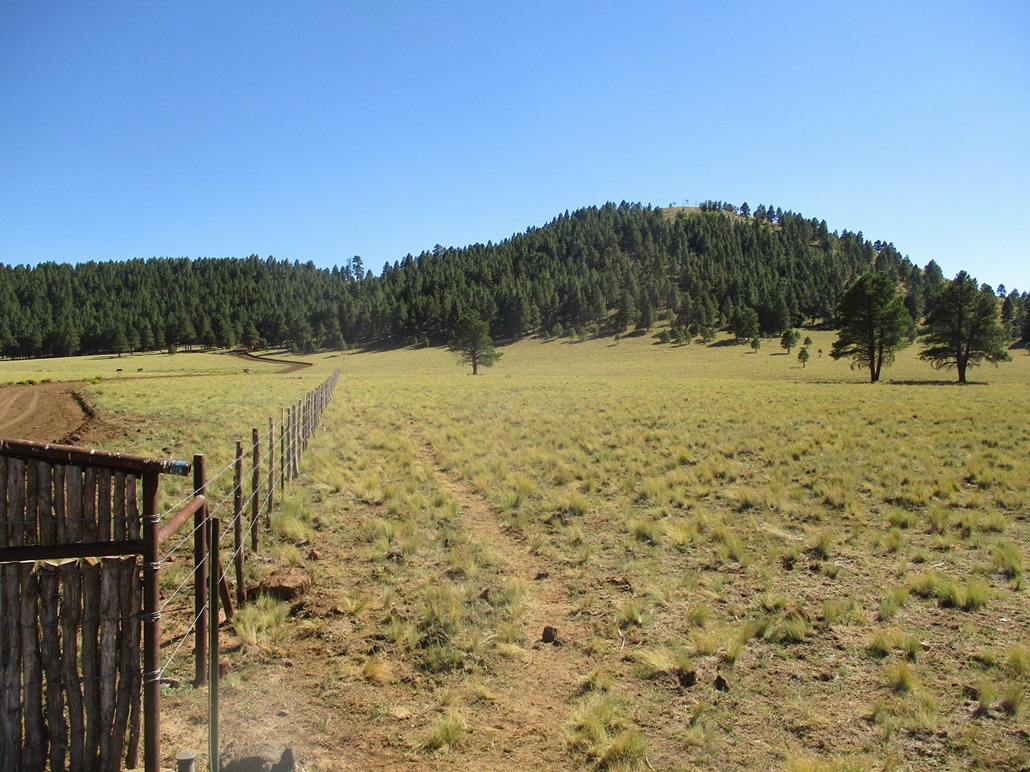 Klostermeyer Hill

Approaching Klost's top

View of Humphreys from the top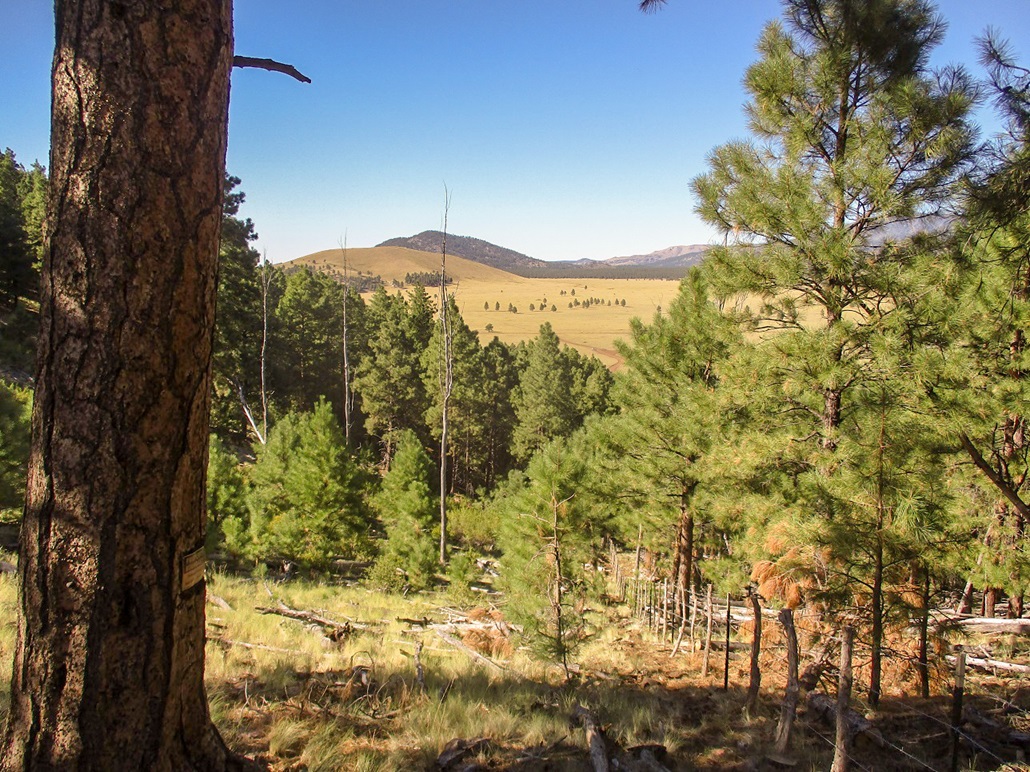 Looking down the ridge, Peak 7830 can be seen, my car maybe can be seen in the clearing below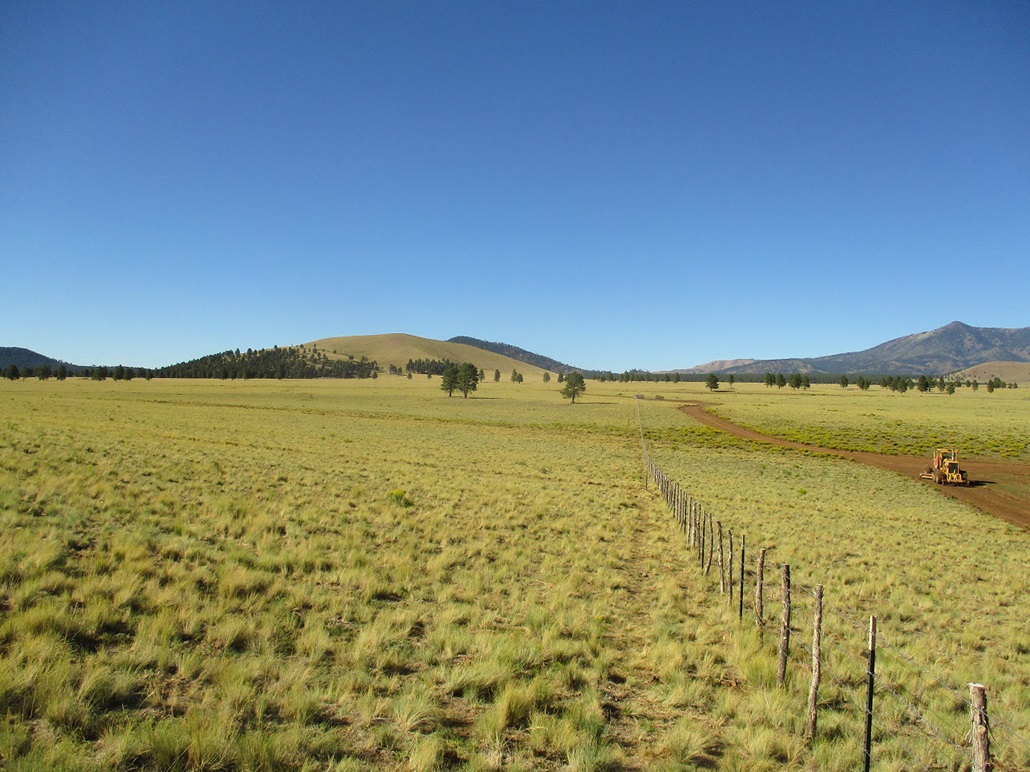 Walking out back to the car
Arizona Page • Main Page • Trip Report
Mobile version (c) 2020 Scott Surgent. For entertainment purposes only. This report is not meant to replace maps, compass, gps and other common sense hiking/navigation items. Neither I nor the webhost can be held responsible for unfortunate situations that may arise based on these trip reports. Conditions (physical and legal) change over time! Some of these hikes are major mountaineering or backpacking endeavors that require skill, proper gear, proper fitness and general experience.