Granite Mountain (Prescott)
February 27, 2016

Granite Mountain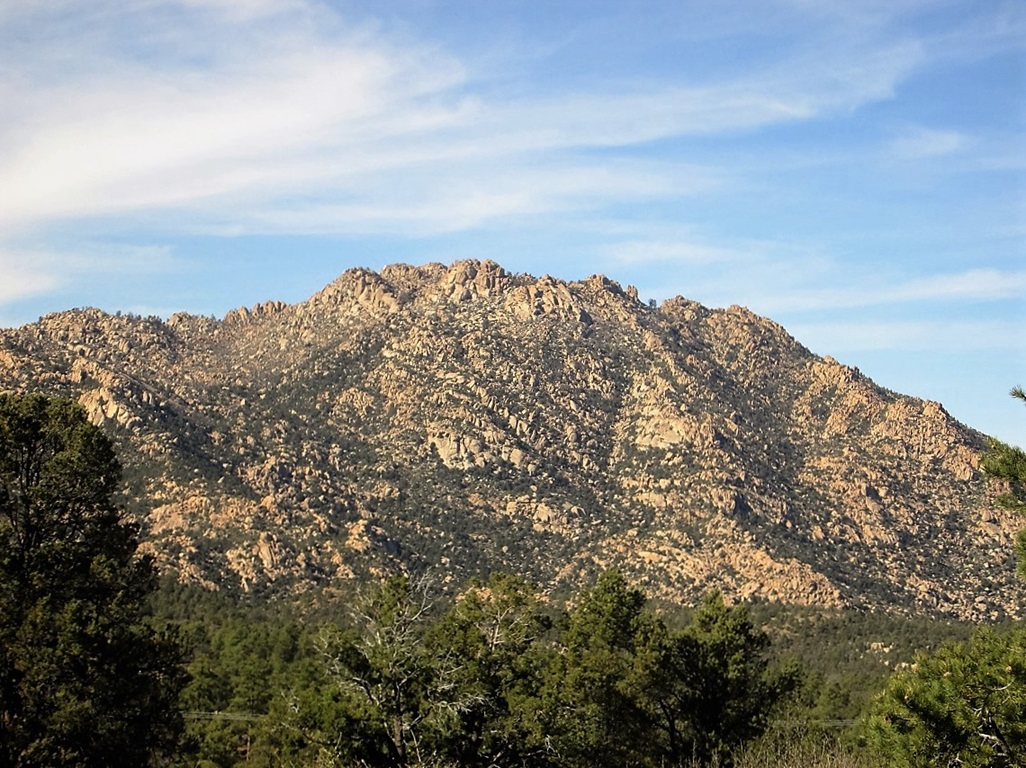 Close up shows the rocky nature of the peak

The big cliff where the falcons nest

Hiking up, Scott and Matthias are up ahead

Portion of the trail before reaching the upper ridge

Surmounting the main upper ridge, the summit then comes into view

The summit, with lots of rocks and brush to dodge on the way there

Looking back at Peak 7185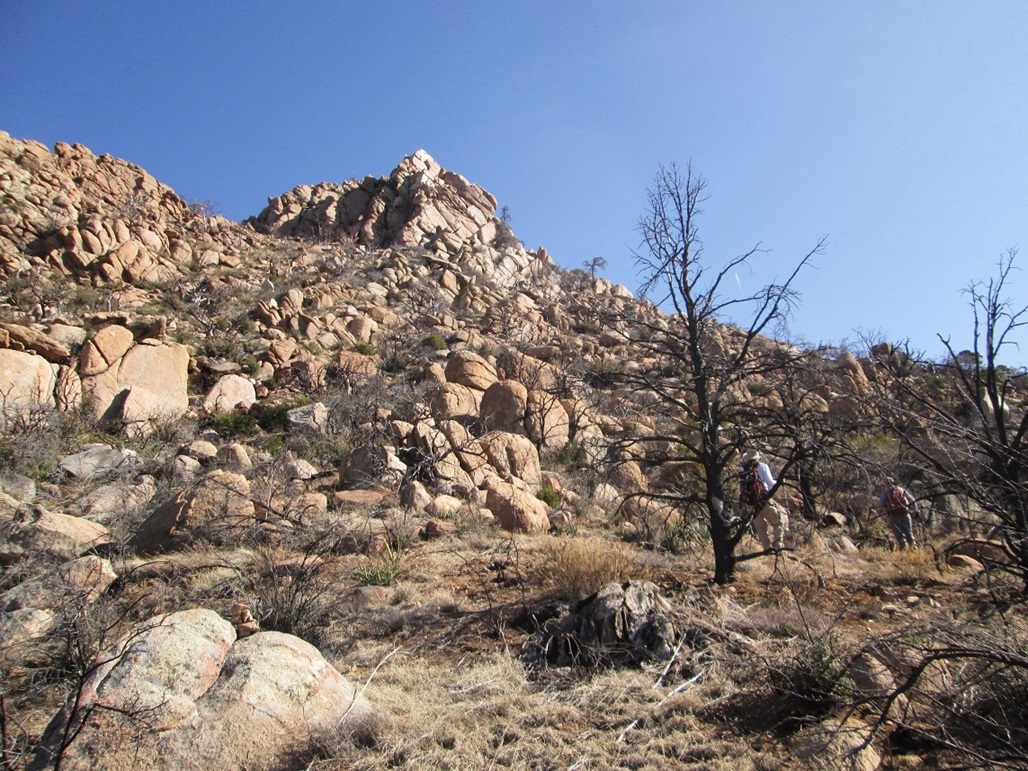 Matthias and Scott below the summit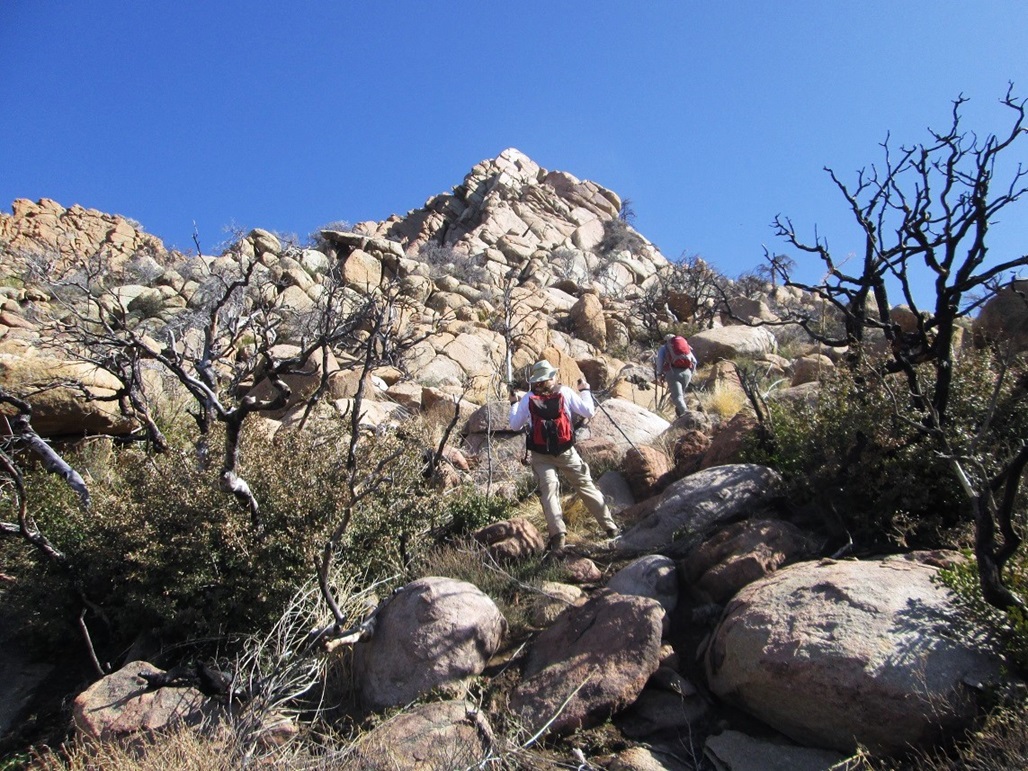 Now we're on the steeper parts

Scott and Matthias make the top - surprise: a little patch of snow!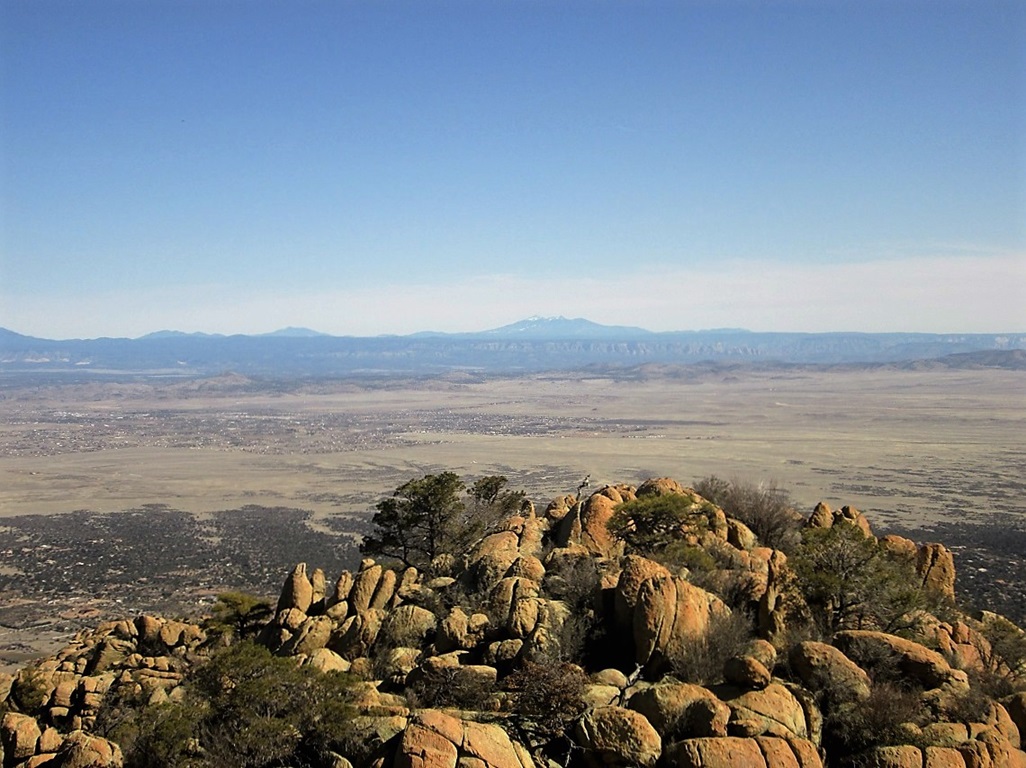 North view: Humphreys Peak, Kendrick Peak, Sitgreaves Mountrain and Bill Williams Mountain are seen rising above the Coconino Rim

South view: the peak closest in with snow on it is Little Granite Mountain. Behind it is the southern part of the Sierra Prieta wih West Spruce Peak. In the back slightly to the right is Weaver Peak, and way in the back, barely visible, is Harquahala Mountain

Summit benchmark and ladybugs

Hiking down, we inspect a burned juniper

View of the summit as we exit

A view of the big cliffs

Another view of the route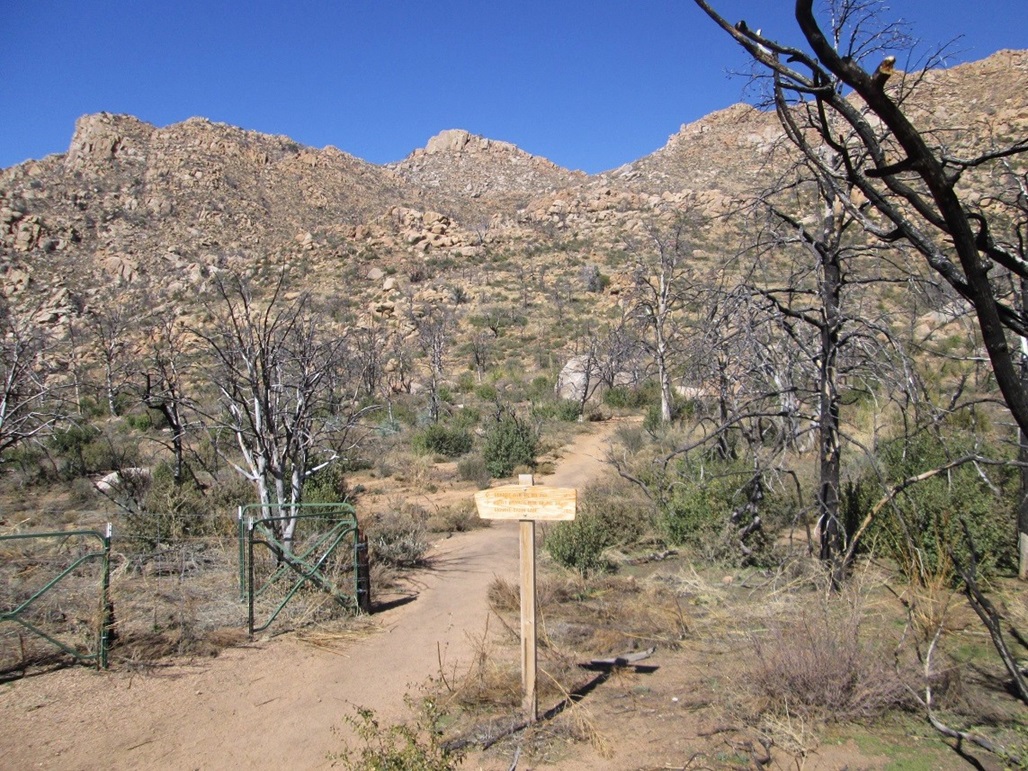 Blair Pass
Arizona Page • Main Page • Trip Report
Mobile version (c) 2023 Scott Surgent. For entertainment purposes only. This report is not meant to replace maps, compass, gps and other common sense hiking/navigation items. Neither I nor the webhost can be held responsible for unfortunate situations that may arise based on these trip reports. Conditions (physical and legal) change over time! Some of these hikes are major mountaineering or backpacking endeavors that require skill, proper gear, proper fitness and general experience.