Pit View Peak & Horse Pasture Hill
December 15, 2022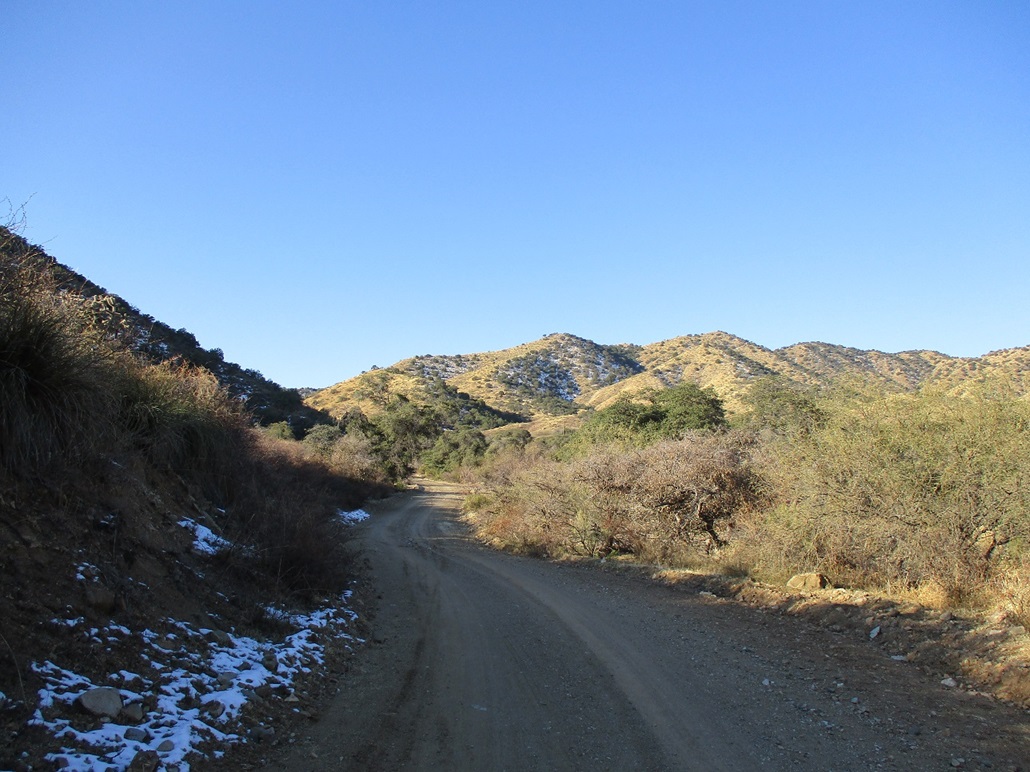 Hiking up the road into the Sierrita Mountains, some snow from a storm 2 days ago still lingers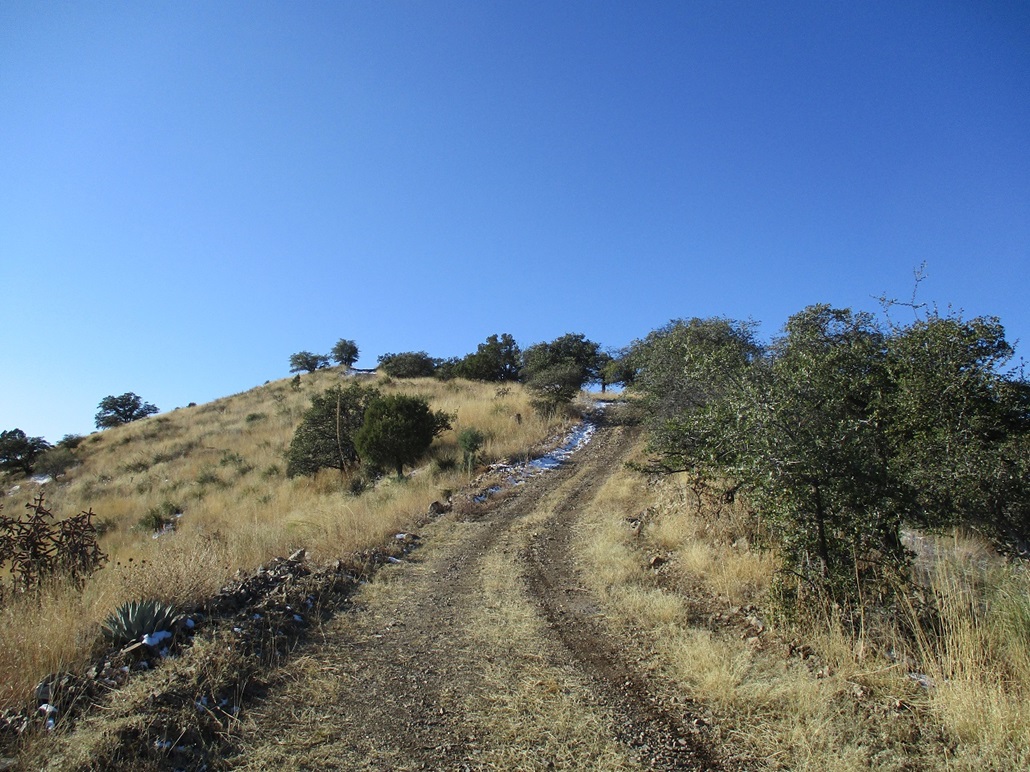 The last bit of slope up to Peak 5816 "Pit View Peak"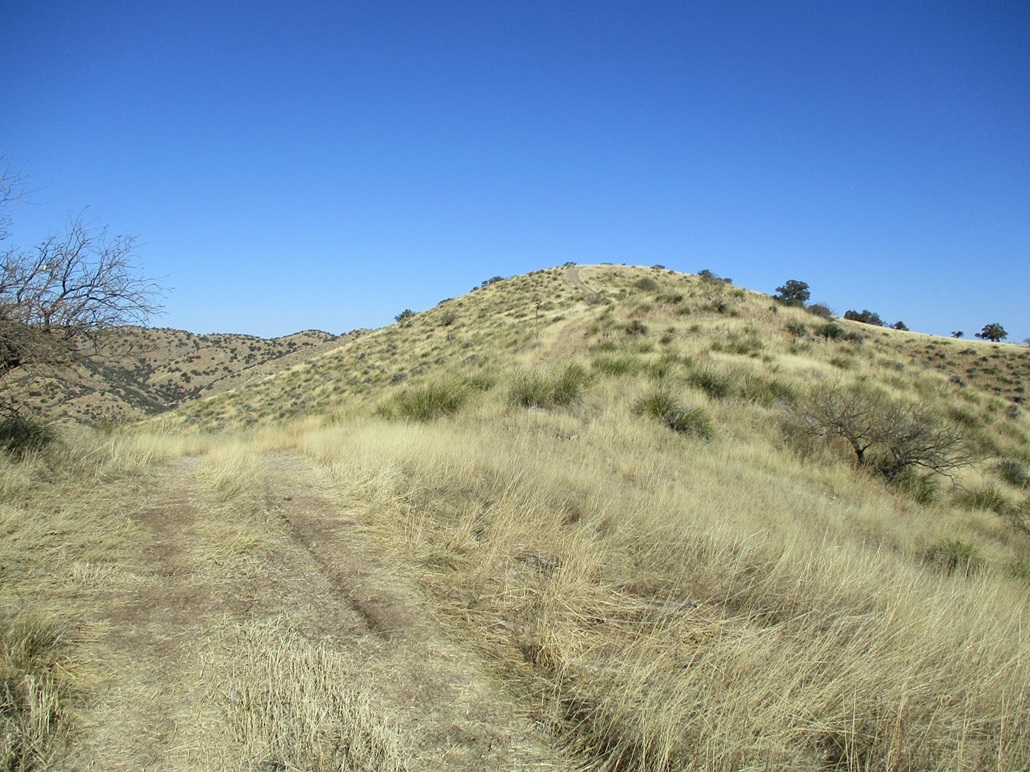 Same peak, down the south side now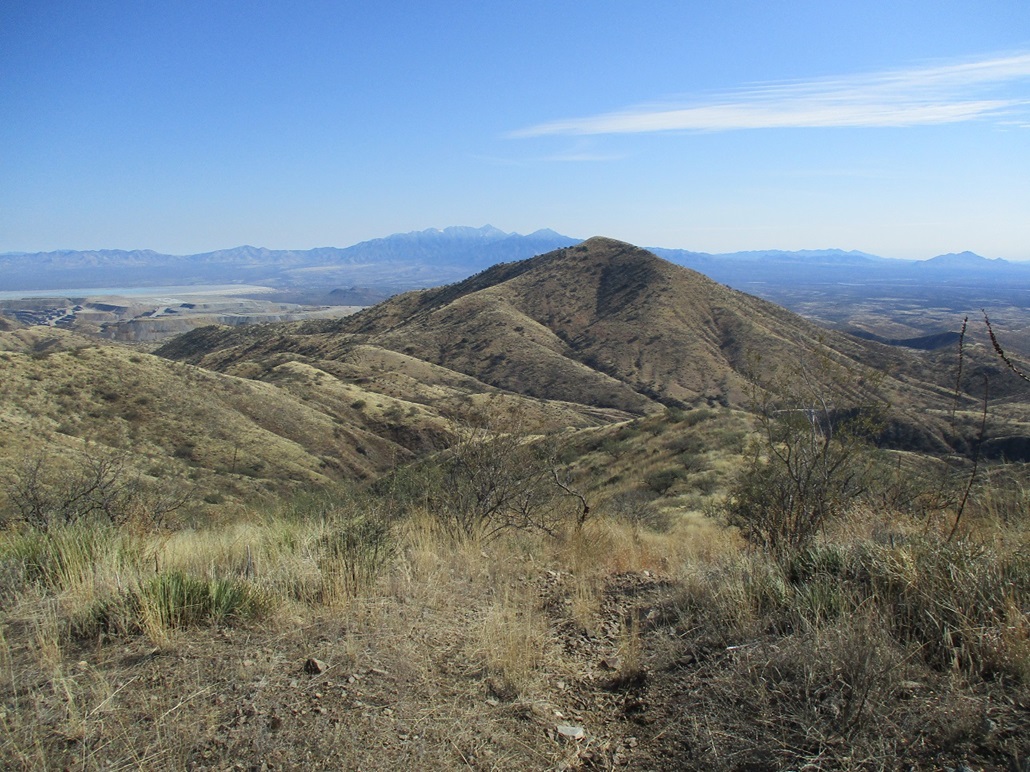 Horse Pasture Hill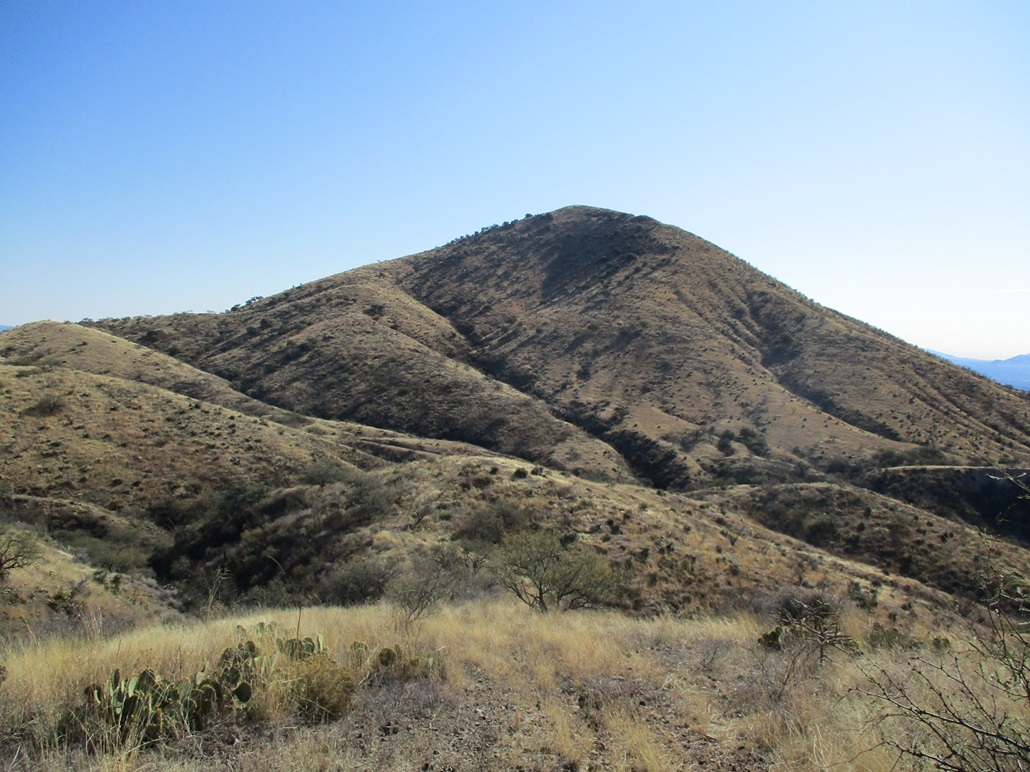 Same peak, now at its base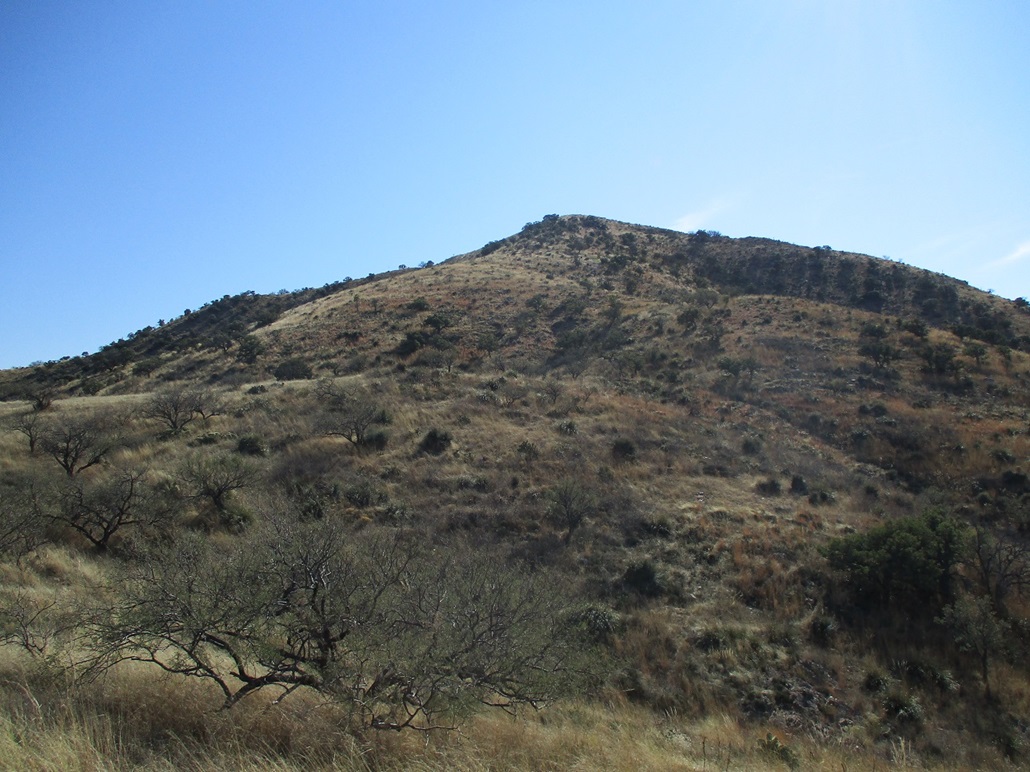 I'm about a third of the way up Horse Pasture Hill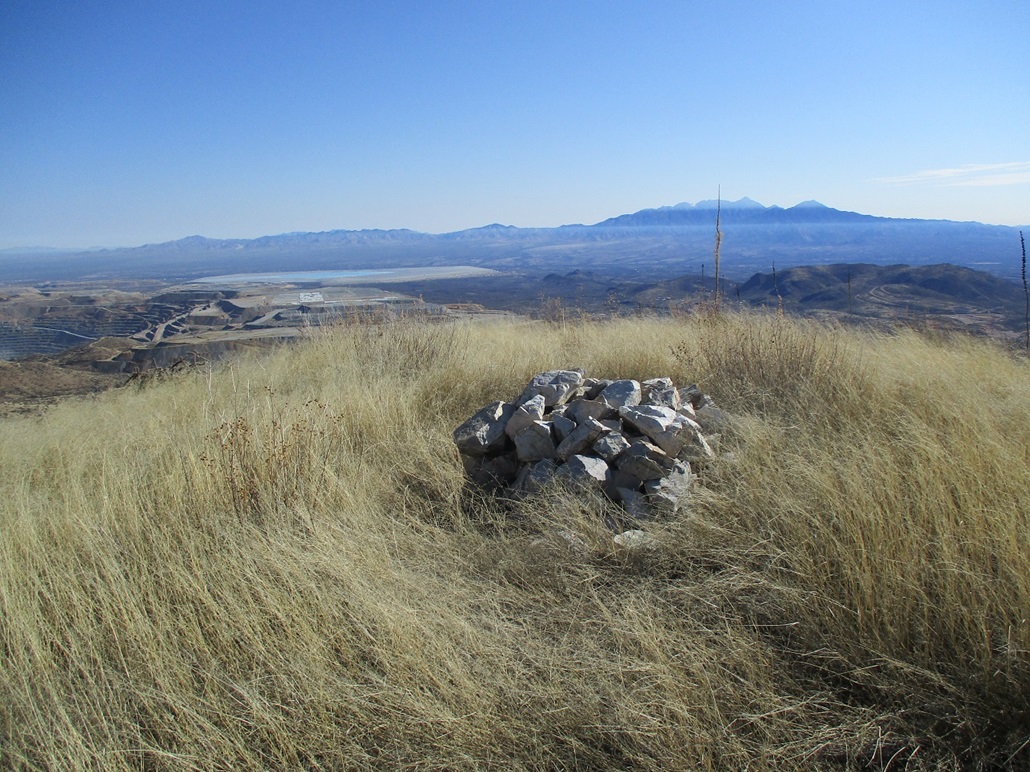 Summit of Horse Pasture. Mount Wrightson looms in back, some of the Sierrita Mine can be seen too

The Sierrita Crest, with Keystone Peak and the towers. I followed a track that comes down the left ridge in this image

The Sierrita Mine. In back are the Santa Catalinas and Rincon Mountains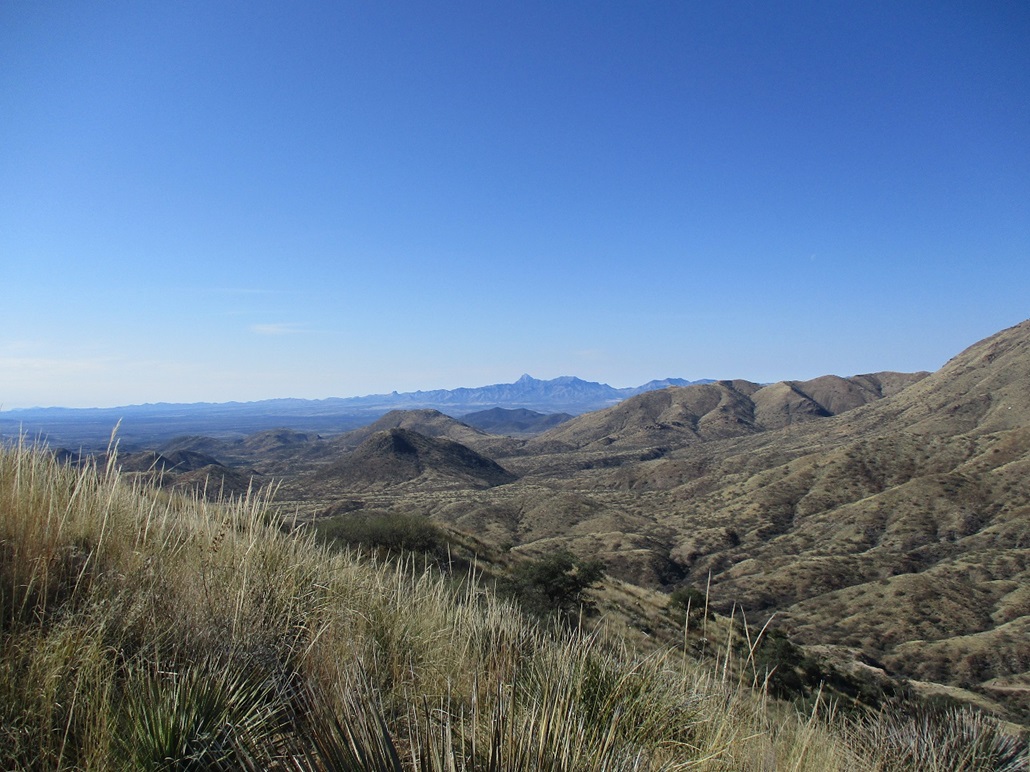 Baboquivari Peak

Hiking down, a little snow

My car at the McGee Settlement Water Tank. The only way in is to squeeze through a 2-foot by 5-foot opening seen here. Thus, chubby hikers may have trouble getting in

Mount Wrightson. This photo is not retouched in any manner. There was a cool inversion layer thing happening that provided this interesting "stripe" effect
Arizona Page • Main Page • Trip Report
(c) 2022 Scott Surgent. For entertainment purposes only. This report is not meant to replace maps, compass, gps and other common sense hiking/navigation items. Neither I nor the webhost can be held responsible for unfortunate situations that may arise based on these trip reports. Conditions (physical and legal) change over time! Some of these hikes are major mountaineering or backpacking endeavors that require skill, proper gear, proper fitness and general experience.