Peaks 1623 & 1570 Maricopa Mountains
March 5, 2023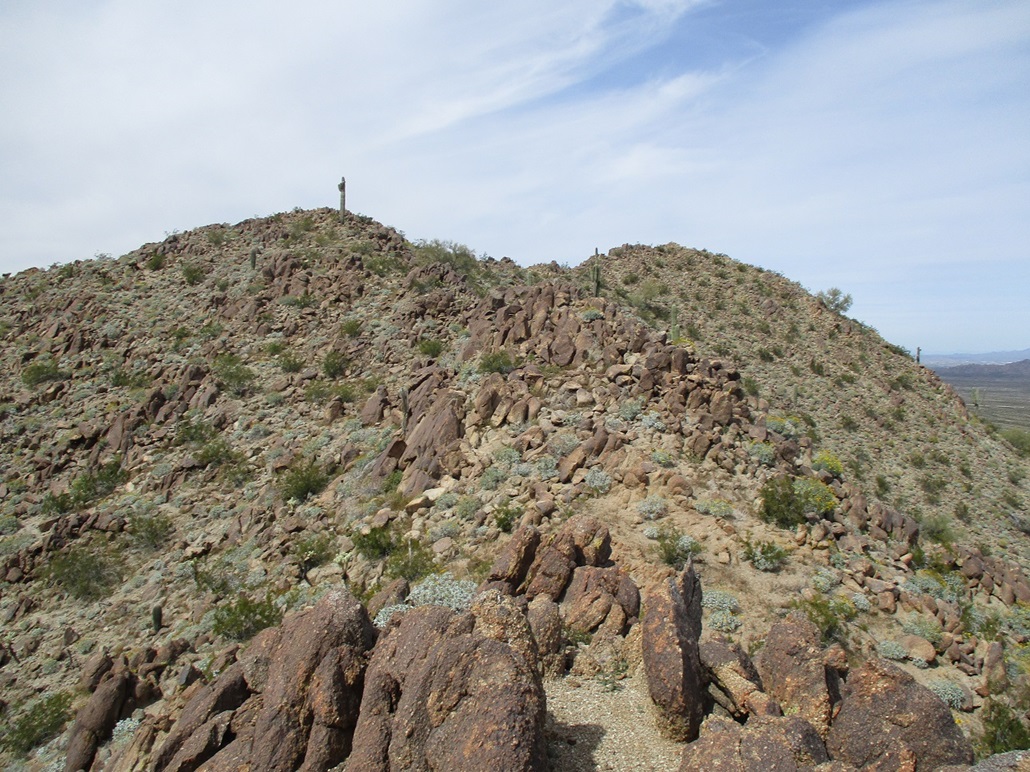 Peak 1623's summit appears on the high ridge

The summit nigh

Look back east, our cars down below

South view, Margies Peak

My 1000th ranked summit world-wide!! Top left, I sign "M" as the Roman Numeral for 1000. Top right, I sign 1111101000, binary for 1000. Bottom left, I sign 1101001, ternary (base-3) of 1000. Bottom right, I pose for the ladies. Bottom: we found a rock spray-painted with 1000. It was foretold.

Aiming for Peak 1570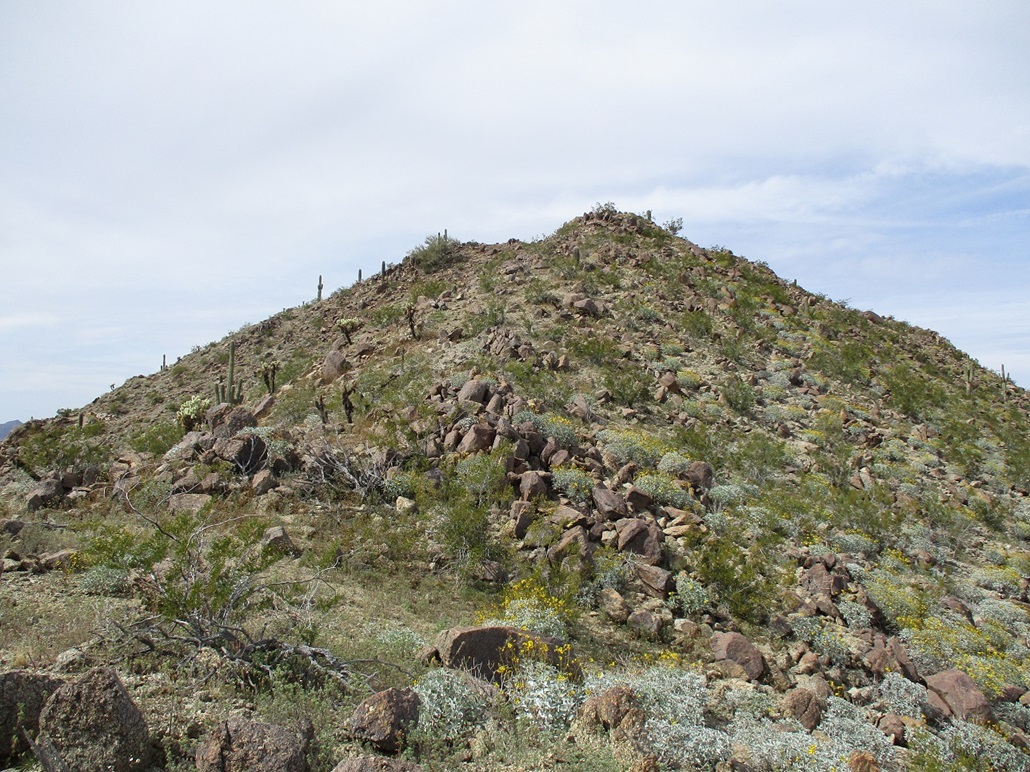 On the ridge thereof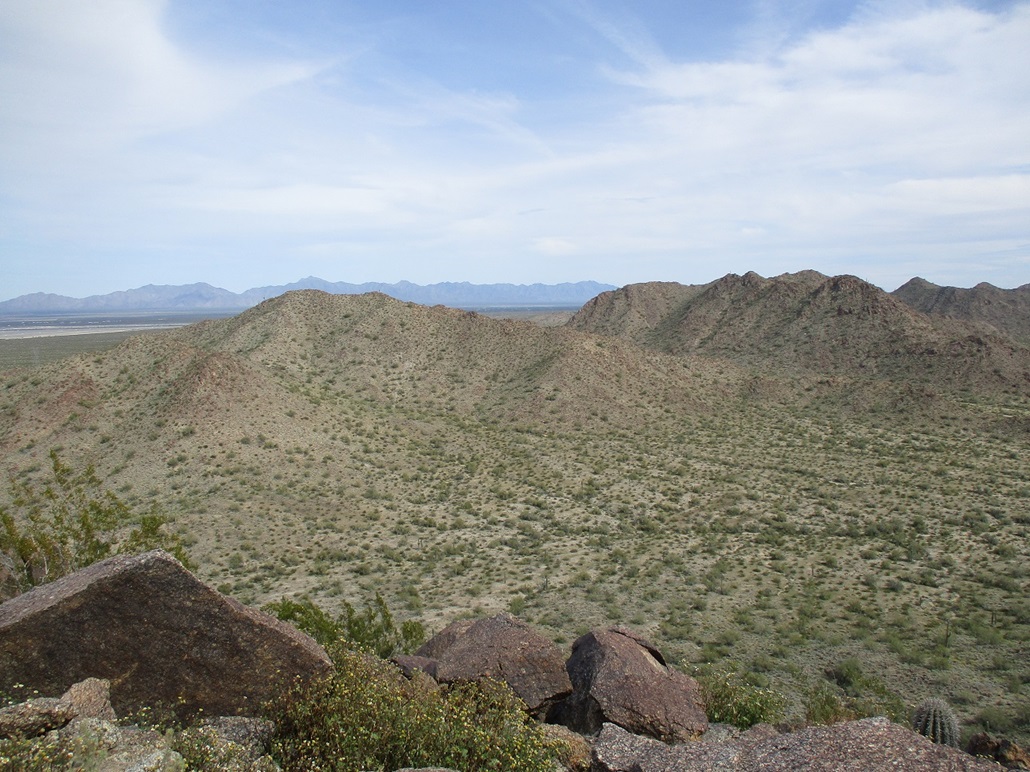 Look back at Peak 1623

View from summit looking southwest, Woolsey Peak is the main bump you see. My peak from yesterday, Peak 2283, is the flat-topped peak roughly centered

Northeast view, the Sierra Estrella in back
Arizona Page • Main Page • Trip Report
(c) 2023 Scott Surgent. For entertainment purposes only. This report is not meant to replace maps, compass, gps and other common sense hiking/navigation items. Neither I nor the webhost can be held responsible for unfortunate situations that may arise based on these trip reports. Conditions (physical and legal) change over time! Some of these hikes are major mountaineering or backpacking endeavors that require skill, proper gear, proper fitness and general experience.