Mitchell Peak & Rose Peak
May 18, 2013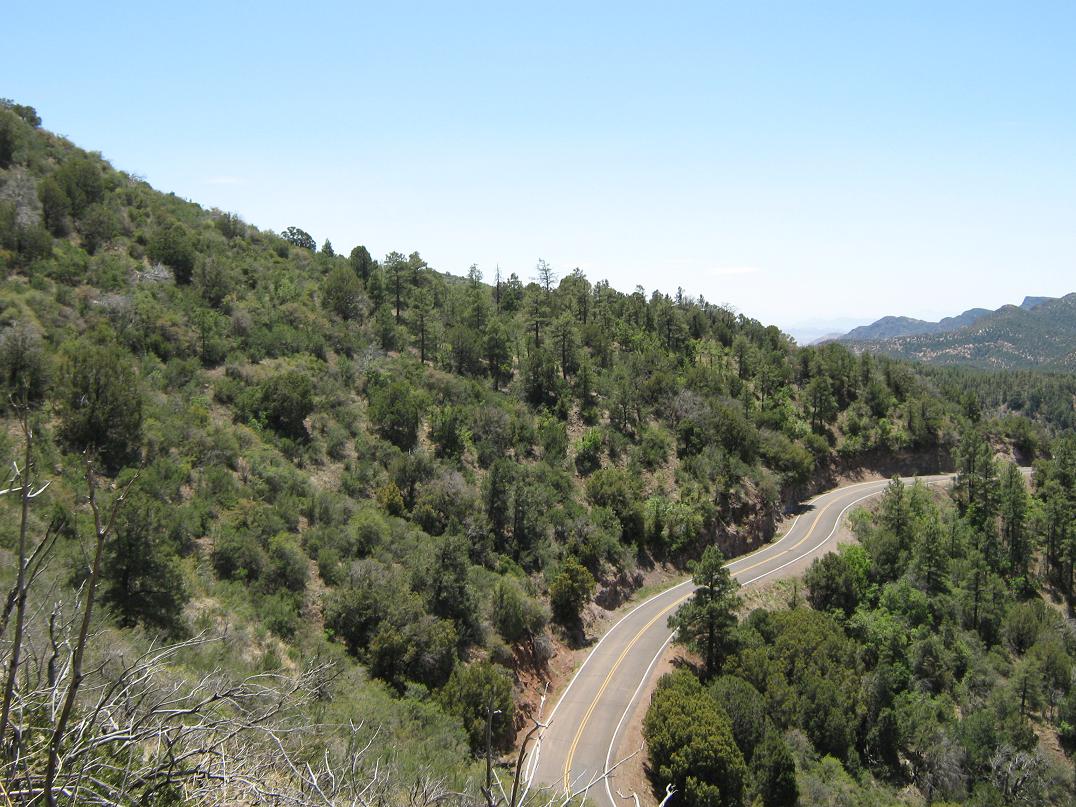 Ascending above US-191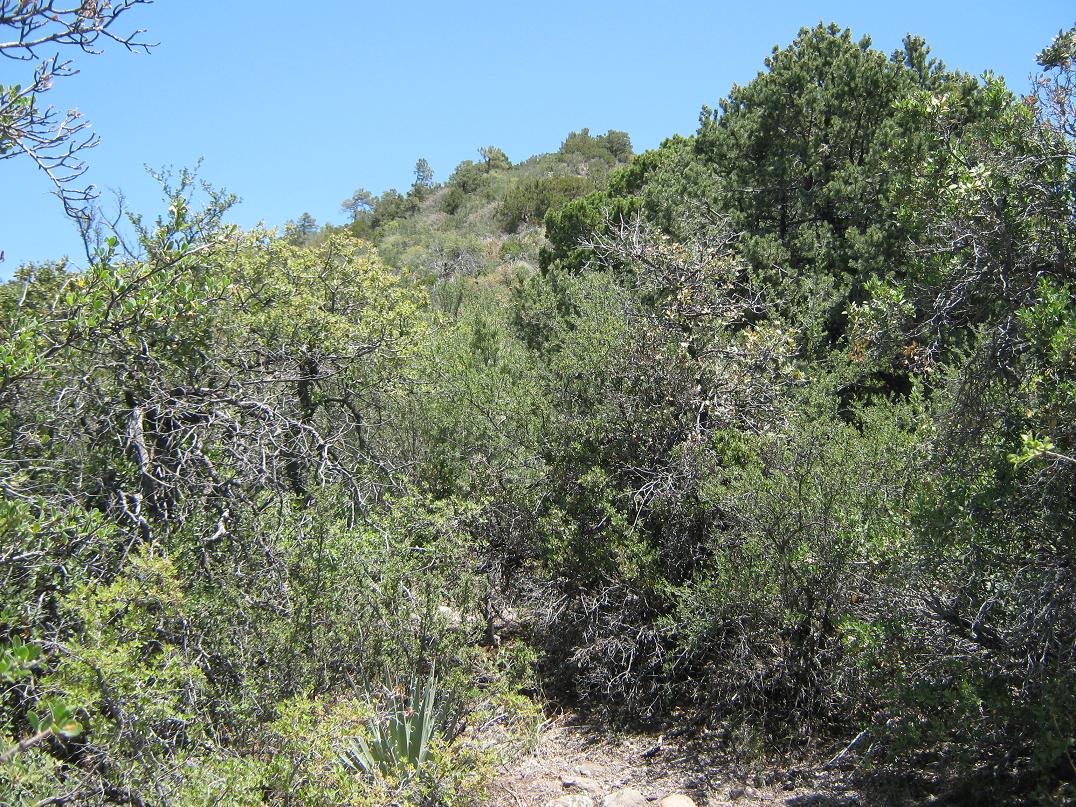 Typical of what kind of brush I had to deal with

Finally, the real summit

At the top

Some of the homes in Clifton are built right into the hills.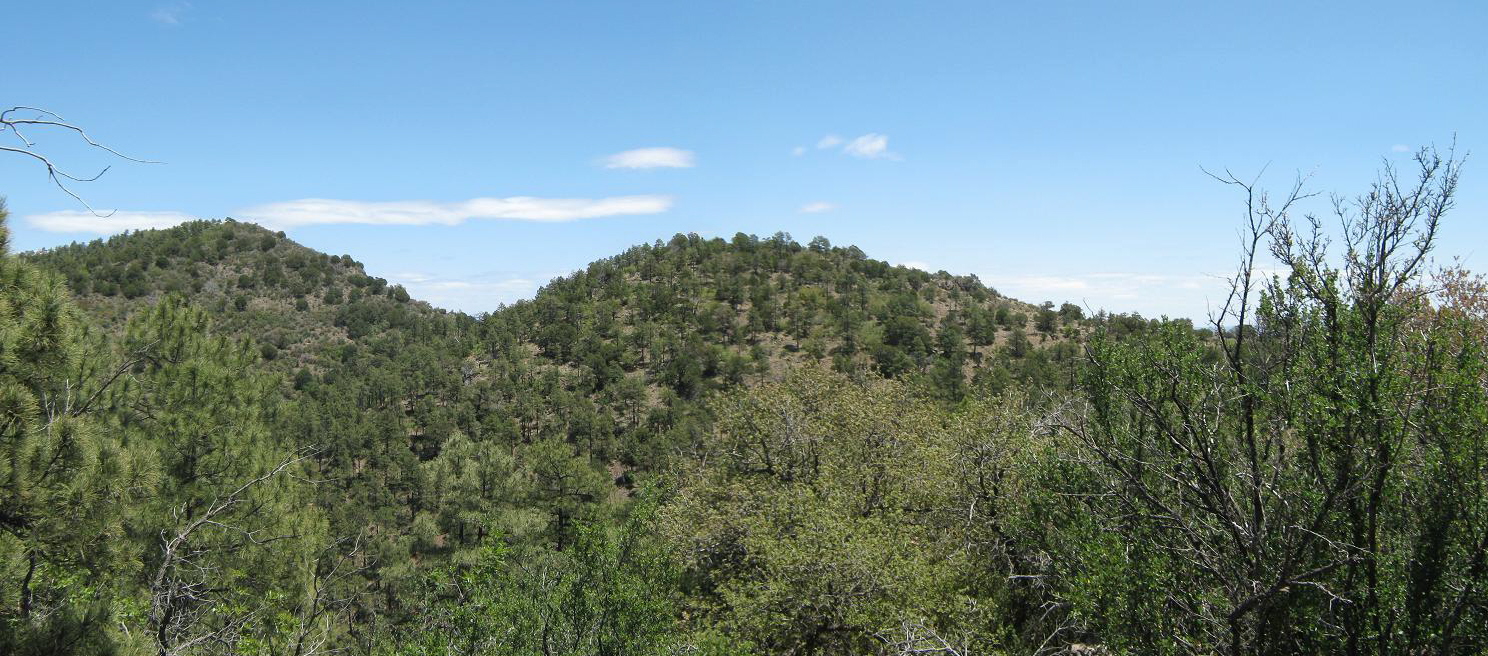 A couple false summits along the ridge to the main peak.

Panorama of the ridge from the summit. A smoke plume of a fire burning on the San Carlos Nation can be seen above the right-most peak in this panorama.

Sign at the end of the parking area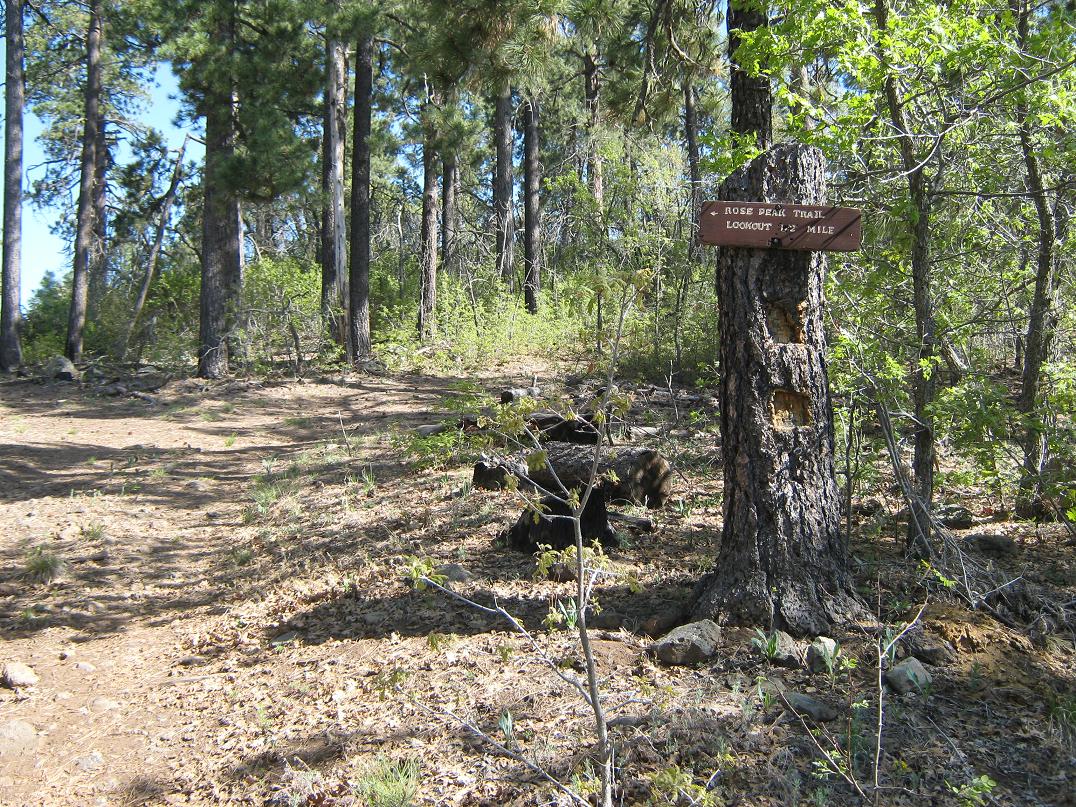 A few feet later, another sign points to the trail

Nice trail and forest to hike through

Now on the south face, the trees get scrubbier, and the lookout comes into view

The sign at the lookout

The lookout as seen from near the benchmark area

View of the peak from US-191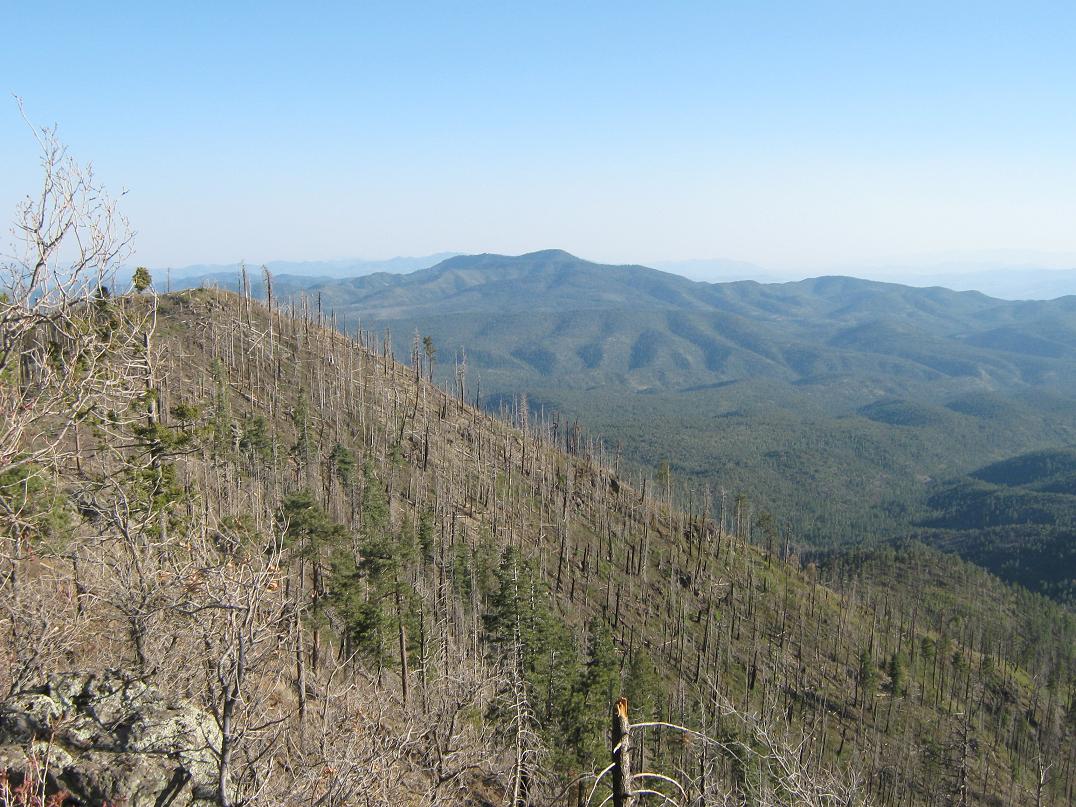 View from Blue Vista up on the Mogollon Rim
Arizona Page • Main Page • Trip Report
(c) 2023 Scott Surgent. For entertainment purposes only. This report is not meant to replace maps, compass, gps and other common sense hiking/navigation items. Neither I nor the webhost can be held responsible for unfortunate situations that may arise based on these trip reports. Conditions (physical and legal) change over time! Some of these hikes are major mountaineering or backpacking endeavors that require skill, proper gear, proper fitness and general experience.