Mustang Mountains Highpoint
March 11, 2017

Mustang Mountain's highest peak is the big dome seen in the distance

The ranch track leads into the canyon, the highpoint is to the right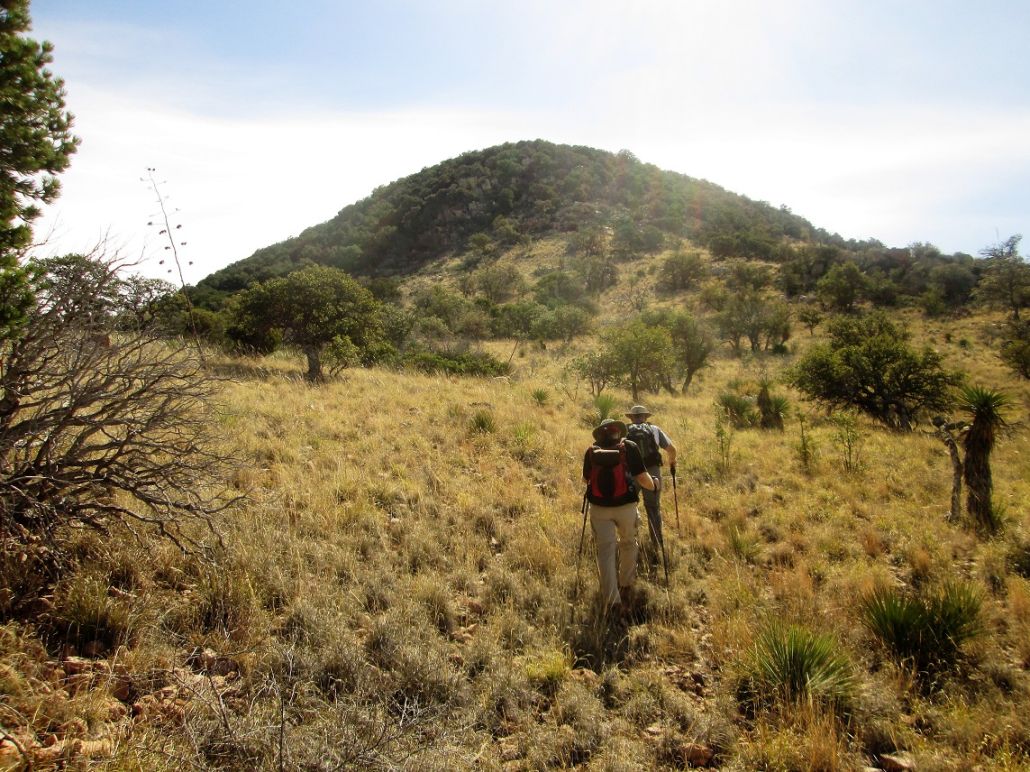 Scott and Matthias hiking upward. The summit is shrouded in low forest which hides the rocks and small cliffs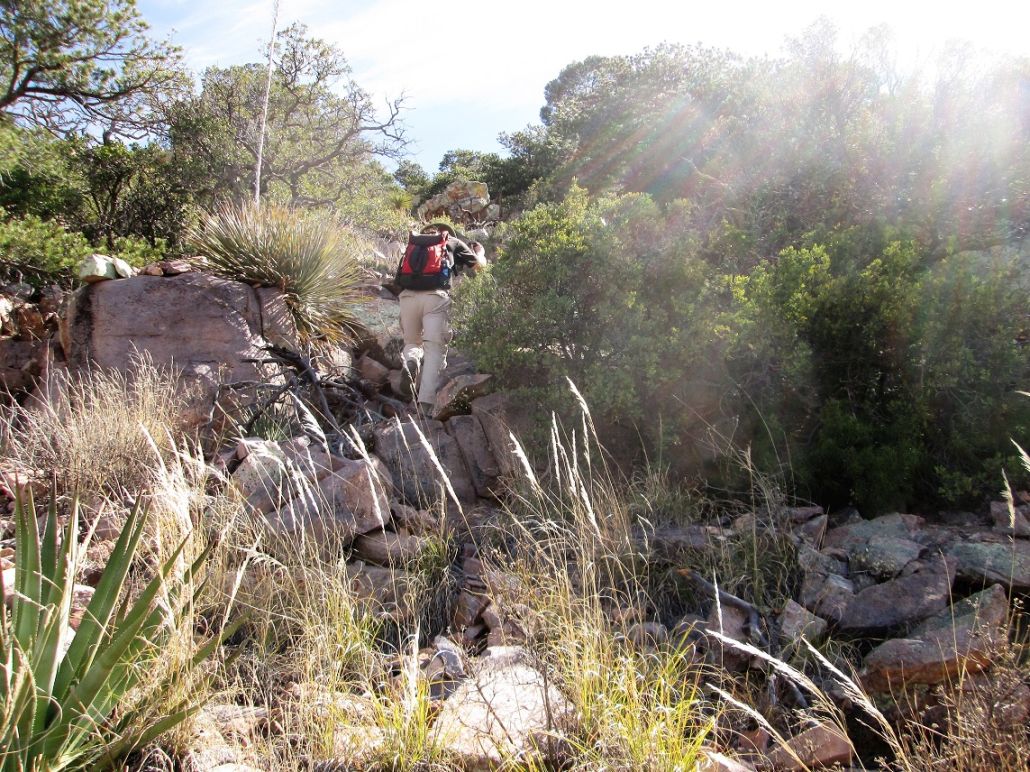 Matthias forges a path through the rocks and trees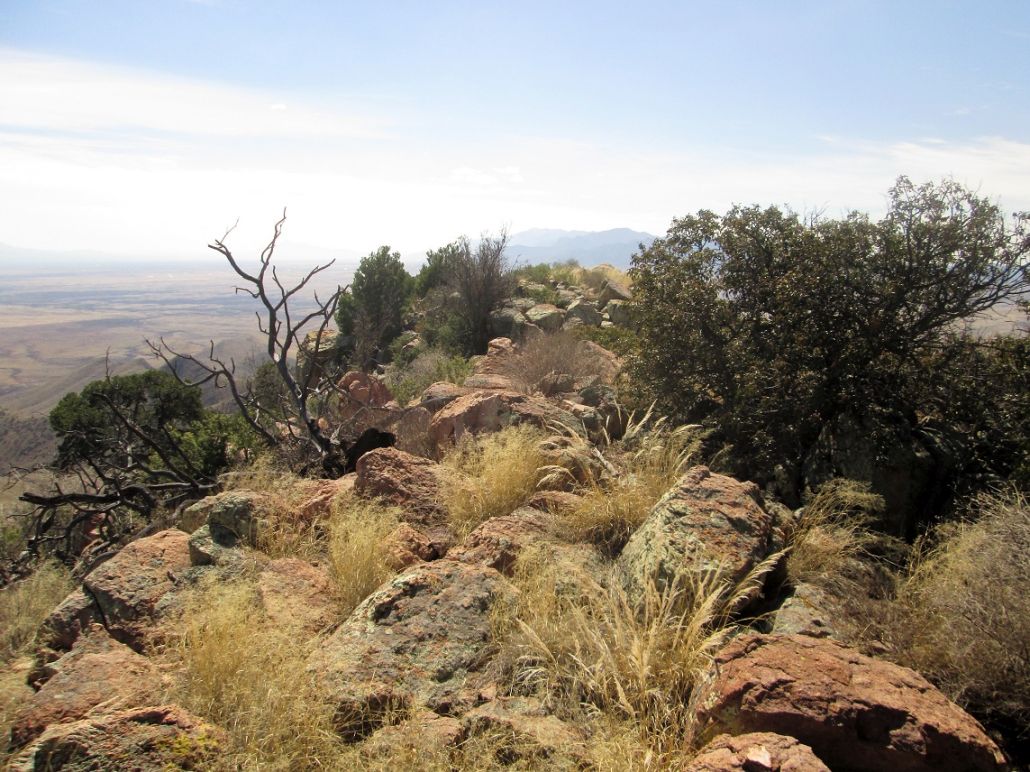 The summit is just ahead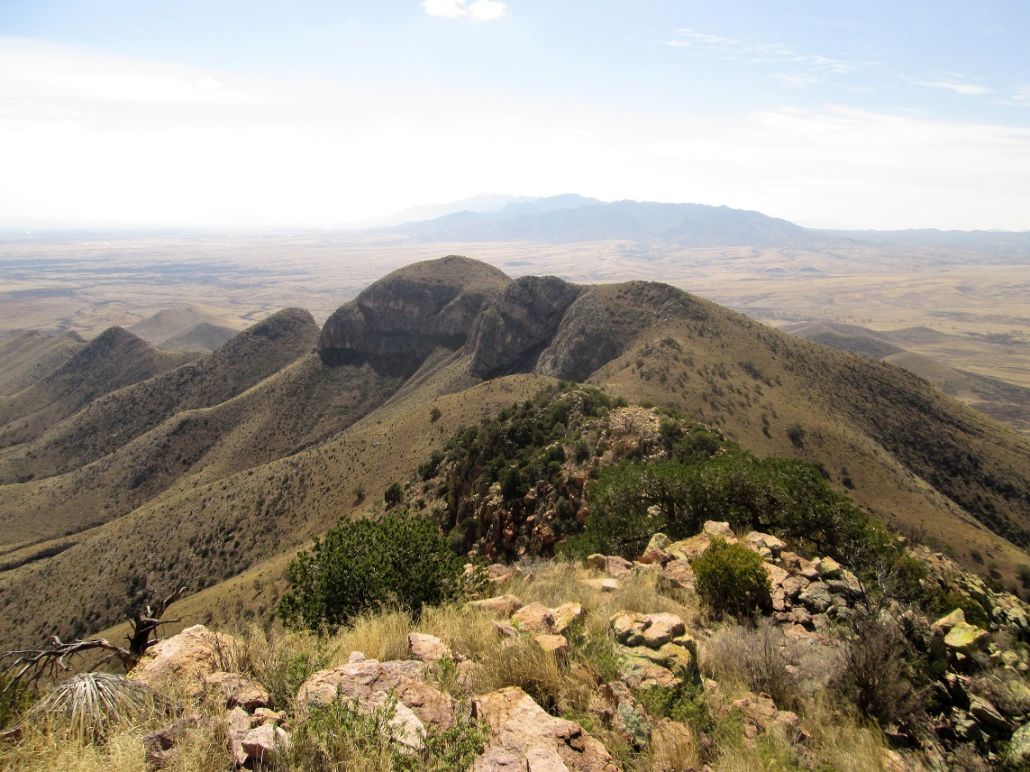 South view toward the Huachuca Mountains in the distance, and other peaks of the Mustang Range closer in

The Whetstone Mountains rise to the northeast. In back to the left is Rincon Mountain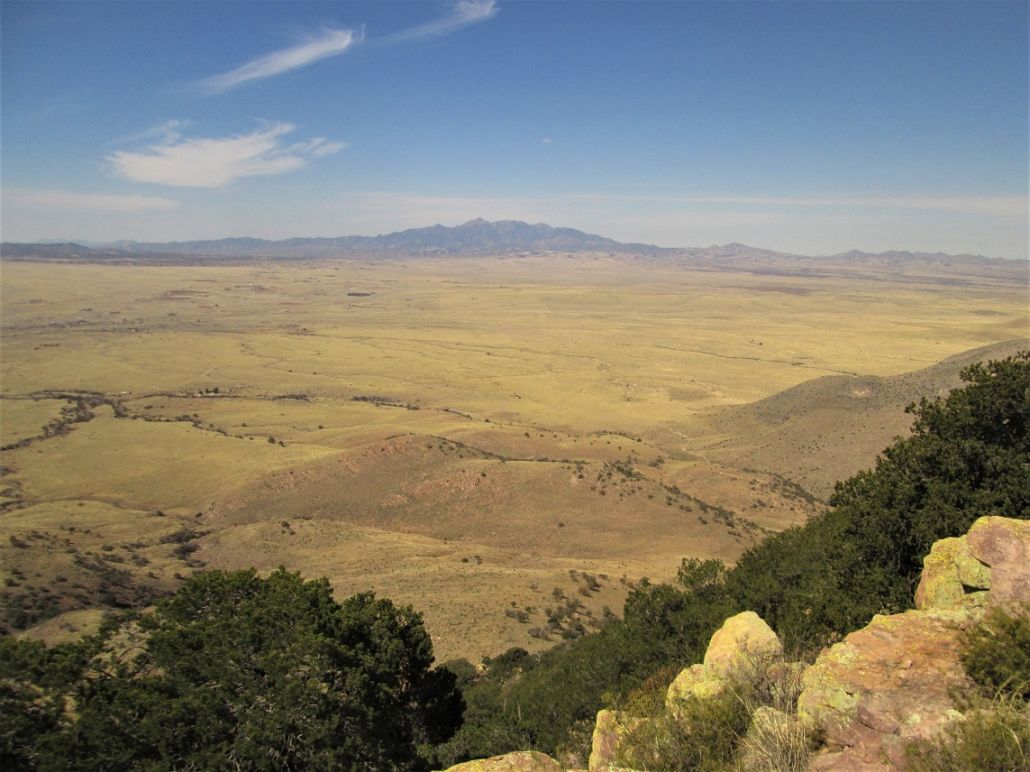 Northwest view of the Santa Rita Mountains with Mount Wrightson. The town of Elgin lies below, and the ranch road we walked in is also visible

West view. The far mountains are the Patagonia Mountains. Red Mountain is the bump to the right, Mount Washington is the double-summit peak roughly at center, and Cerro San Antonio rises not far to the south, within Mexico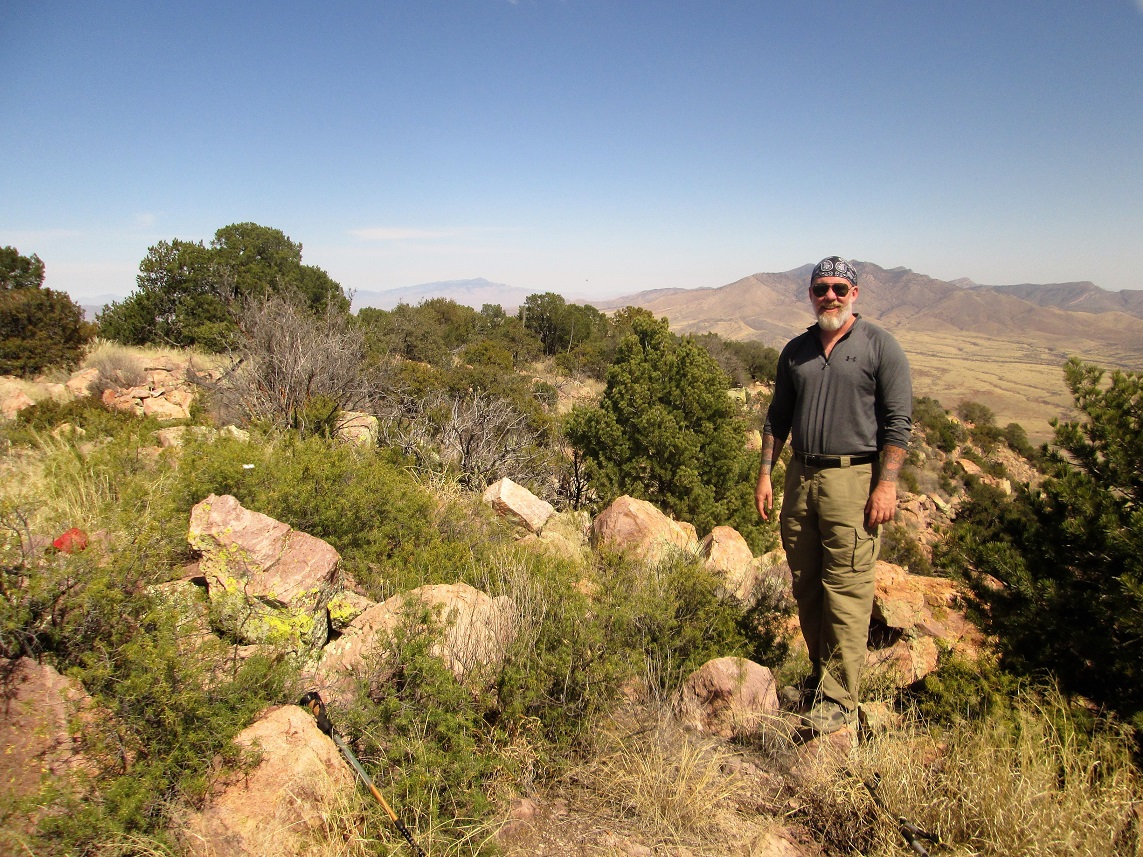 The obligatory shot of me at the summit, evidence I was here, and not drinking at a public house

The cliffs of Mustang Peak to the north as we descend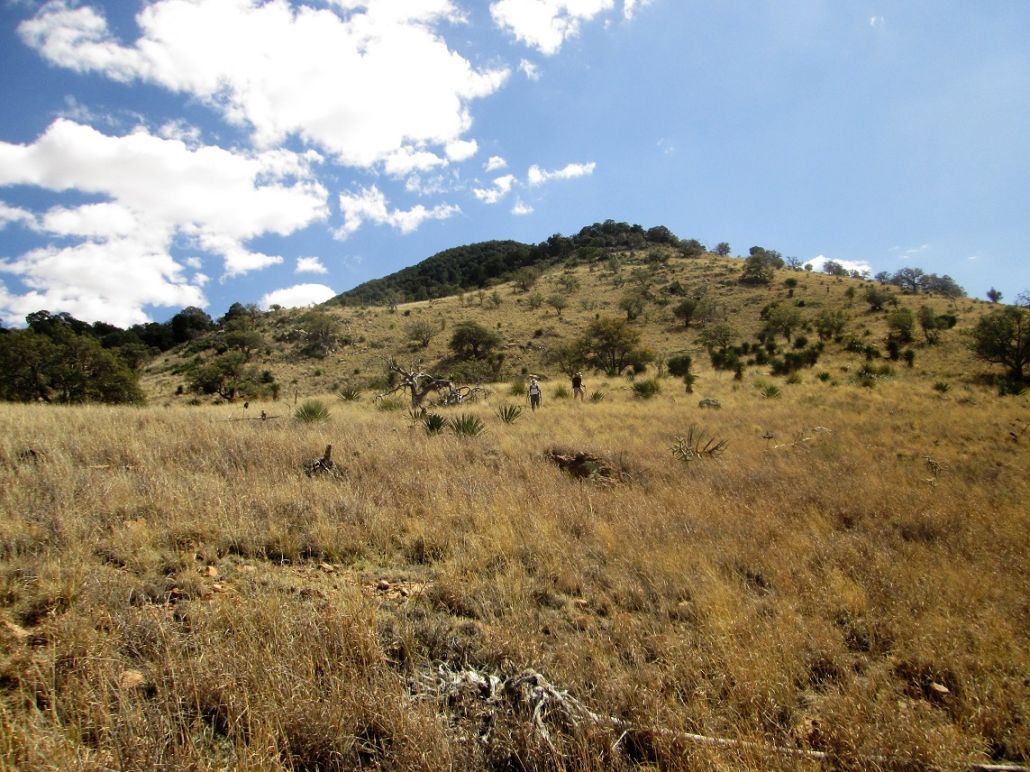 Looking back up at the summit as we descend

Now we're lower down but still on the main slopes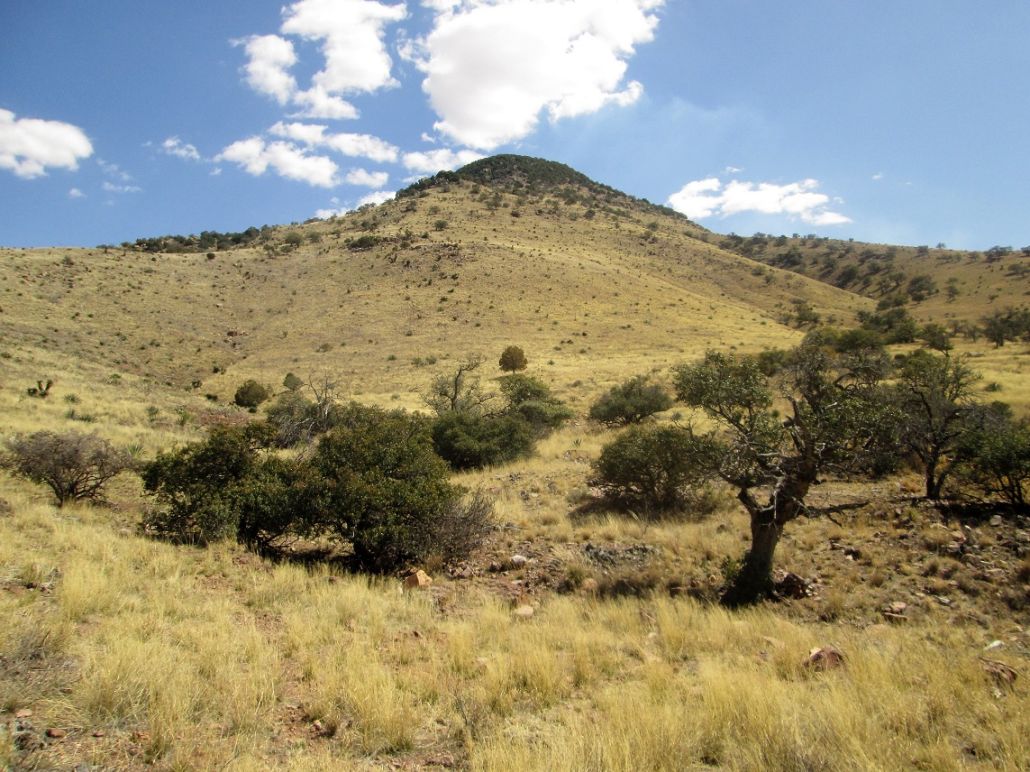 Back down into the canyon itself

Same vantage as the previous photo, now looking out of the canyon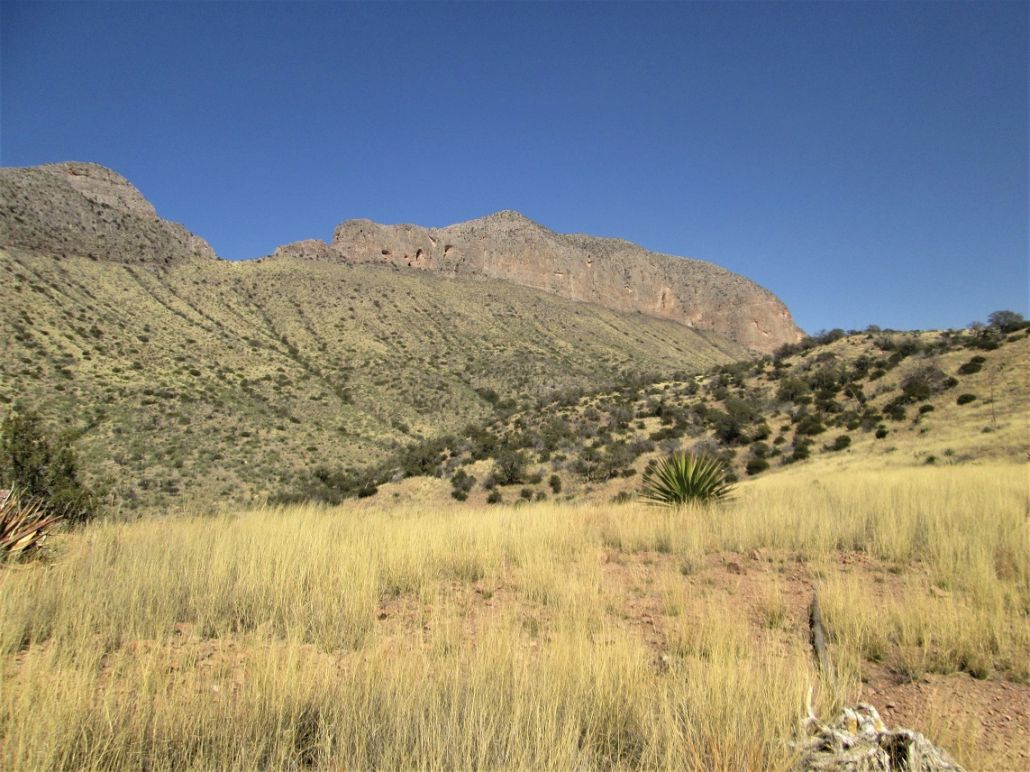 The cliffs of Mustang Peak from the canyon bottom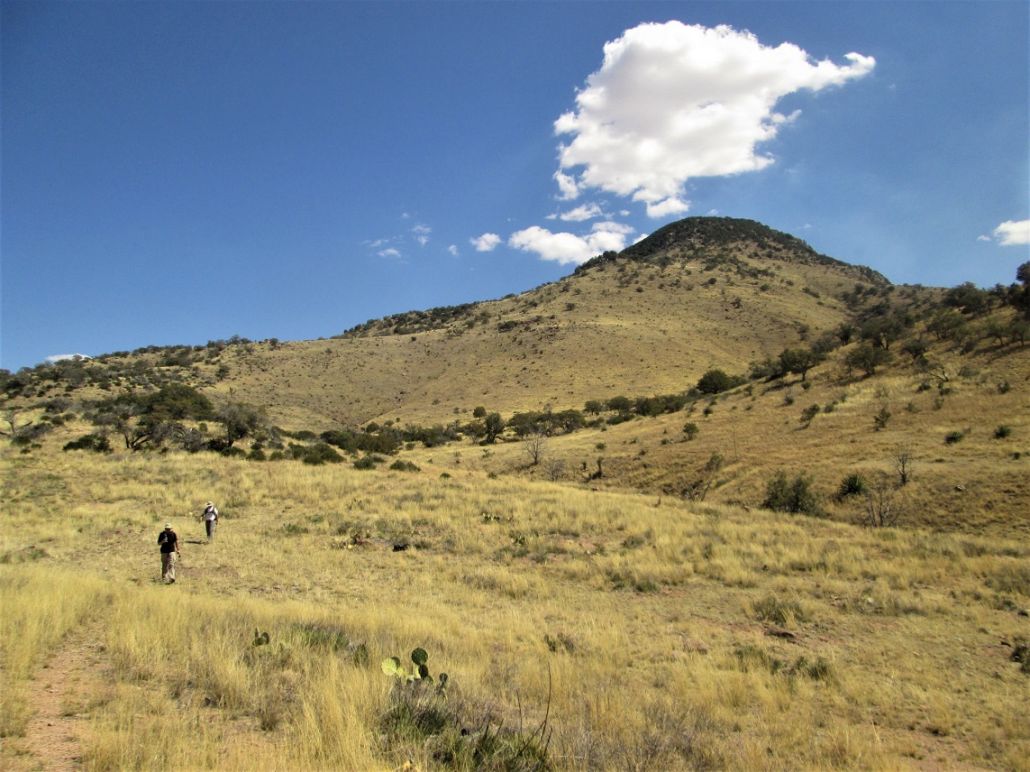 We continue our trek out

Smoke from a grass fire rises above a ridge!

Now out of the canyon and back on the flats, looking at Mount Bruce, the northern peak of the Mustang Range

A distance view of the highpoint, and more dispersed smoke from the fire

Montage: Clothes left behind by border crossers, Scott descends a steep slope, a stock tank with actual water in it, and a view of the highpoint from the vehicle
Arizona Page • Main Page • Trip Report
Mobile version (c) 2017 Scott Surgent. For entertainment purposes only. This report is not meant to replace maps, compass, gps and other common sense hiking/navigation items. Neither I nor the webhost can be held responsible for unfortunate situations that may arise based on these trip reports. Conditions (physical and legal) change over time! Some of these hikes are major mountaineering or backpacking endeavors that require skill, proper gear, proper fitness and general experience.