Ridgeback Mountain
August 12, 2016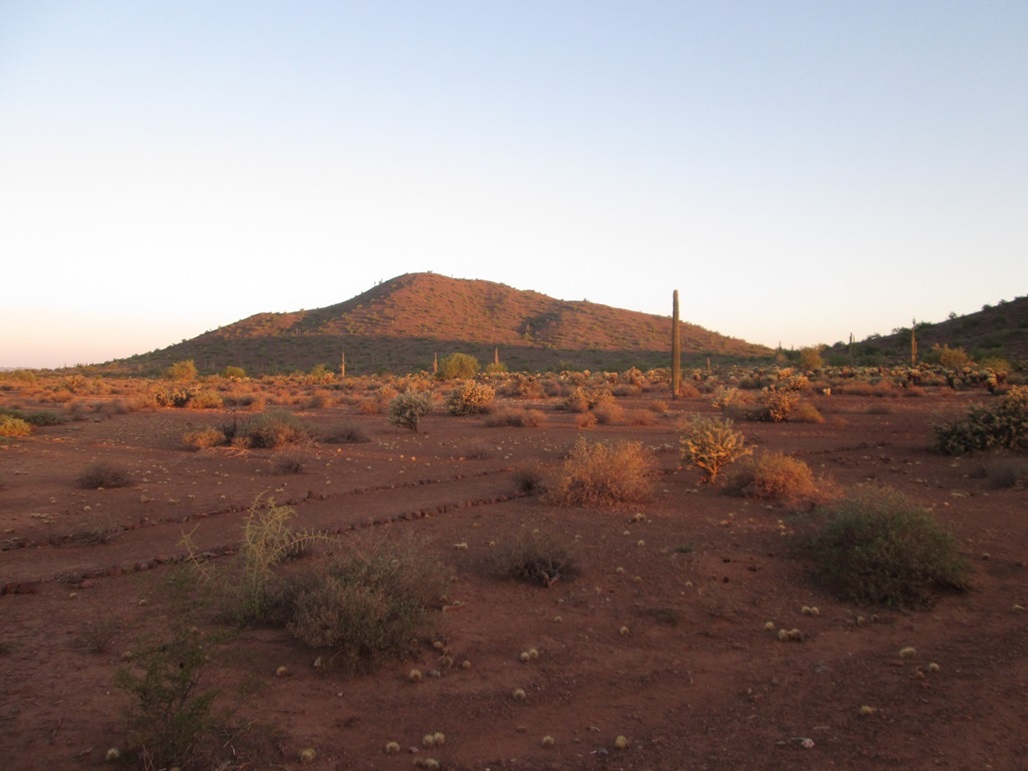 From the parking lot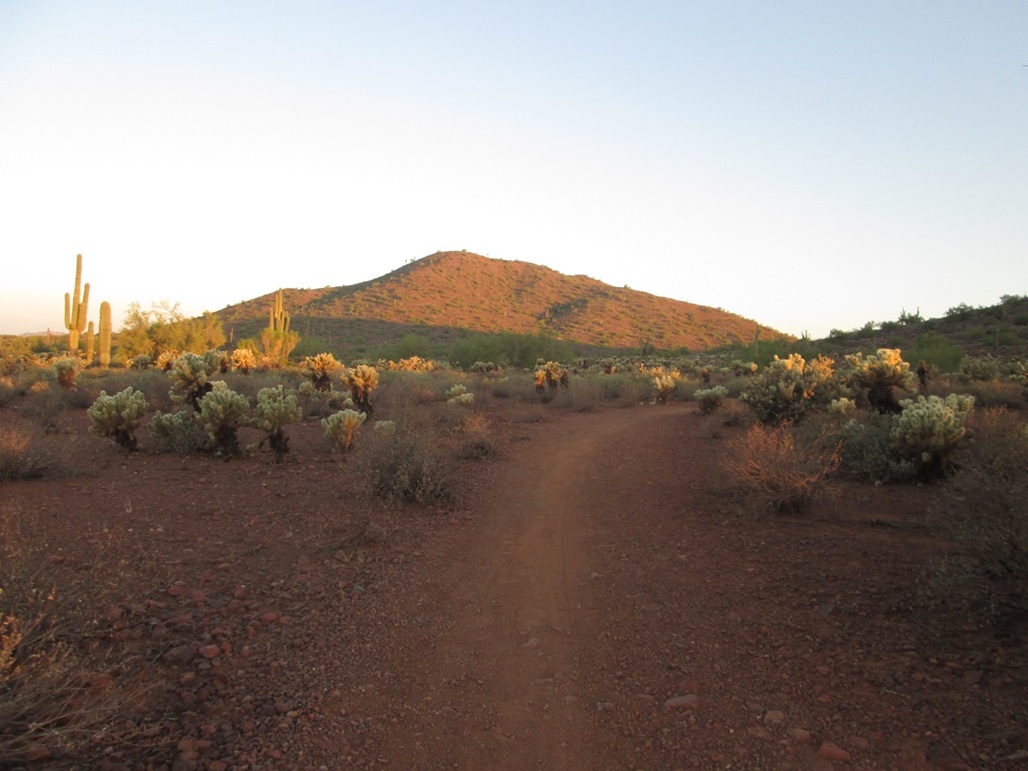 Now on the trail, the sun still low

Closing in on the top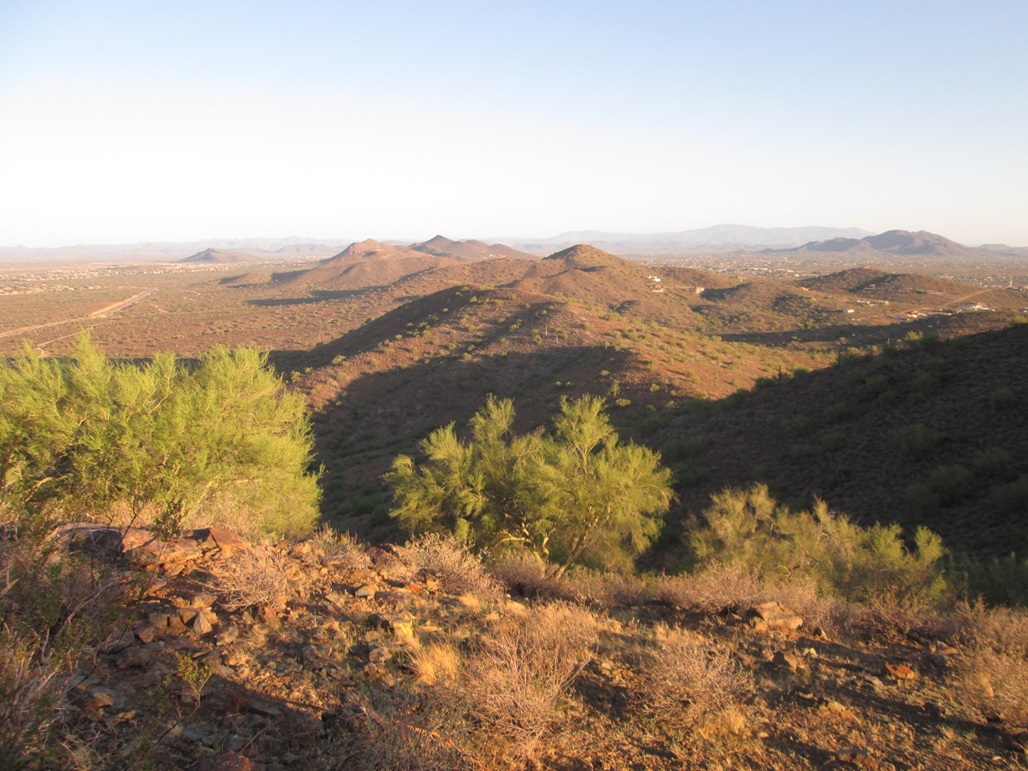 Northwest view of more hills

Northeast view of Skull Mesa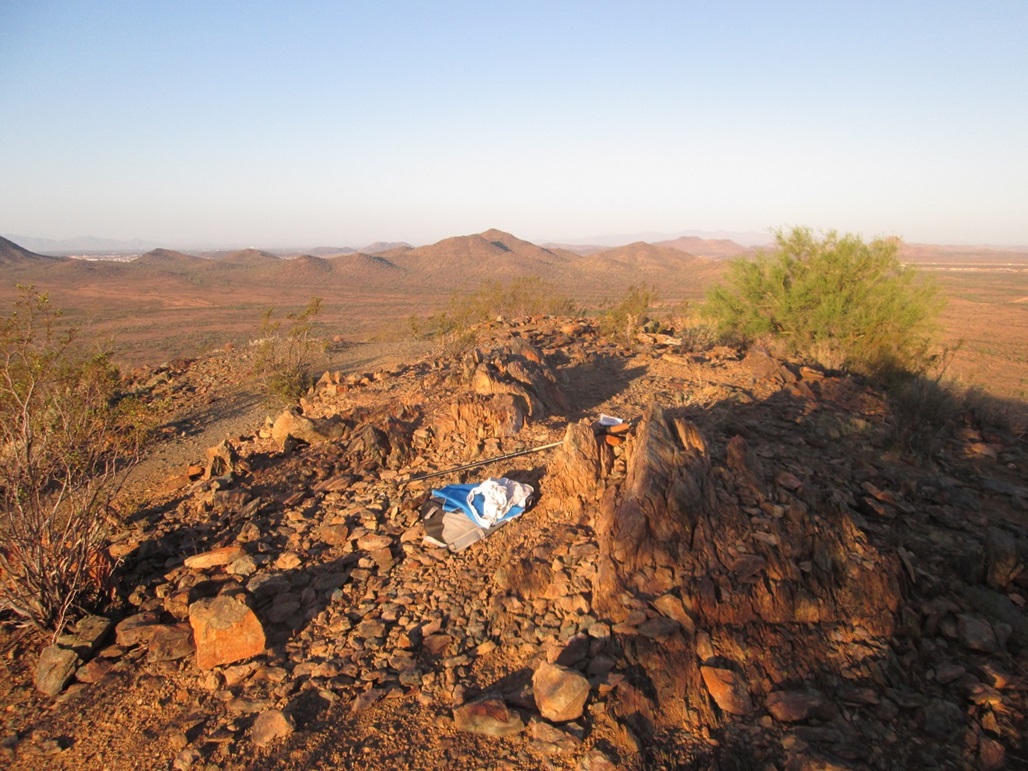 The summit and my shirt and pack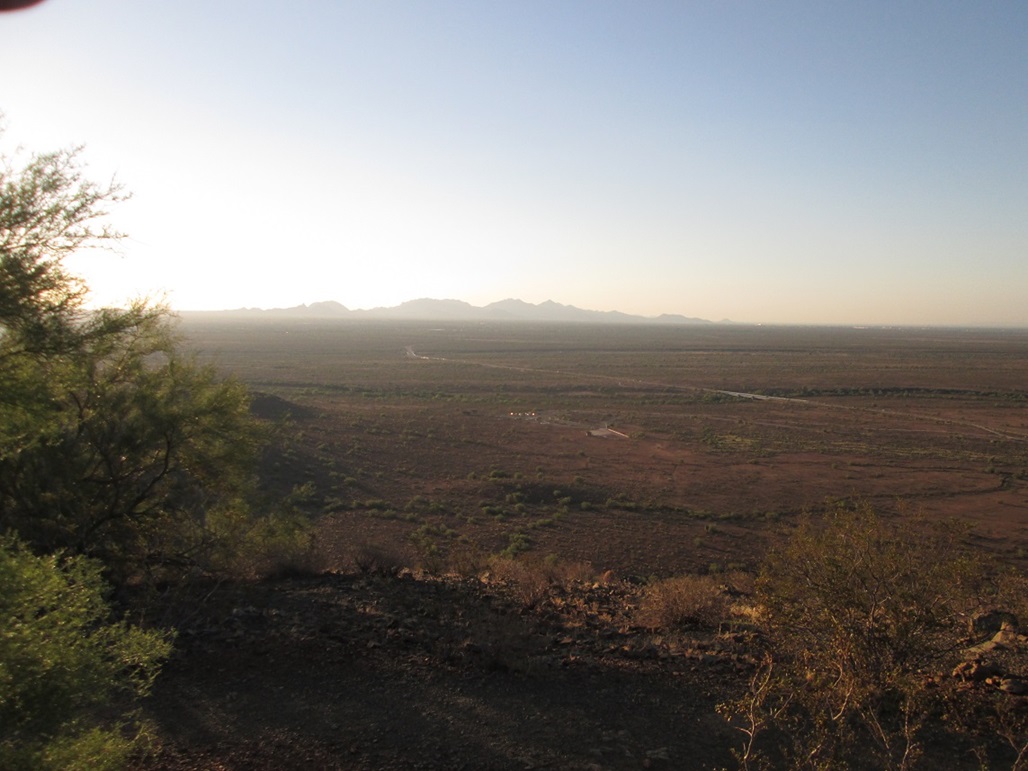 Southeast view of the McDowell Mountains and the parking area

As I descend

One more shot as I exit
---
The End of an Era
This was my last hike with my trusty truck, a 2001 Nissan Frontier that I purchased brand new back in February 2001. I had put on 254,000 miles on it, and it had held up remarkably well. It has had two timing belts, the clutch went only a year ago, the transmission has never been a problem. I bought it when I was a member of the Central Arizona Mountain Rescue team, needing a good 4-wheel drive vehicle. It performed well for me.
Thanks, Mr. Truck, for the memories :).
Arizona Page • Main Page • Trip Report
(c) 2023 Scott Surgent. For entertainment purposes only. This report is not meant to replace maps, compass, gps and other common sense hiking/navigation items. Neither I nor the webhost can be held responsible for unfortunate situations that may arise based on these trip reports. Conditions (physical and legal) change over time! Some of these hikes are major mountaineering or backpacking endeavors that require skill, proper gear, proper fitness and general experience.