San Cayetano Peak
December 7, 2014

San Cayetano Range as seen from the west

The summit and its two smaller rock outcrops as seen from where we started our hike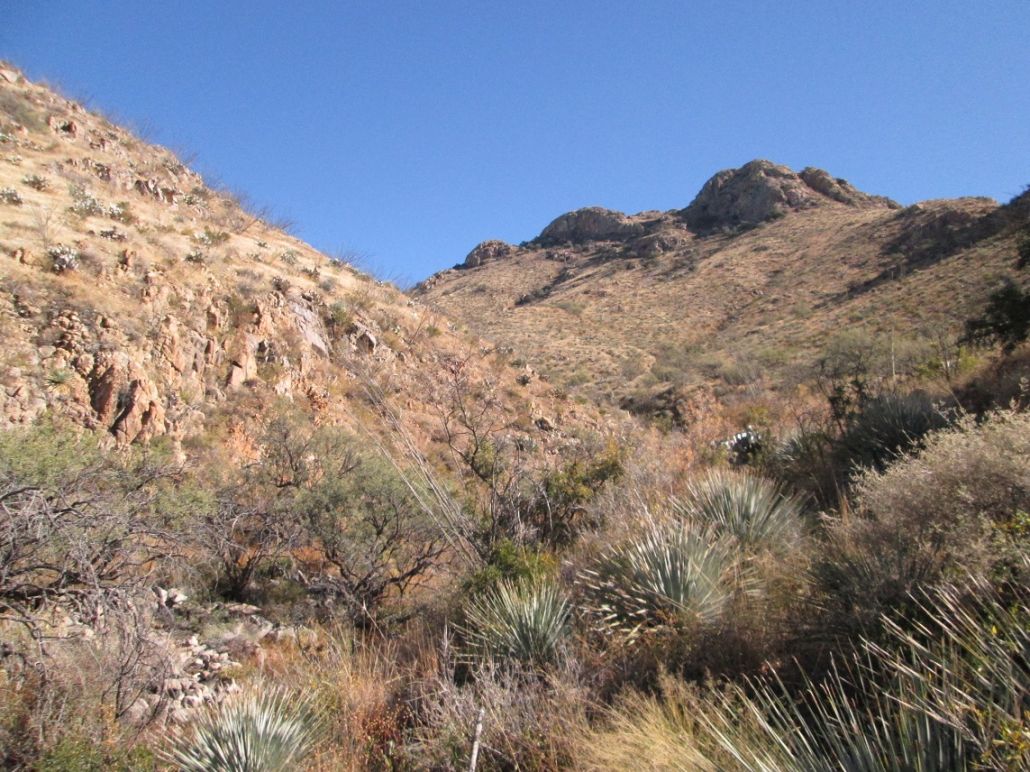 Same view, now farther in

Now about halfway up. We had been aiming for the saddle to the left, but ended up going through the smaller saddle between the left and middle rock outcrops

Approaching that smaller saddle

Looking back down from below this saddle

Now on the main ridge, the summit is now in view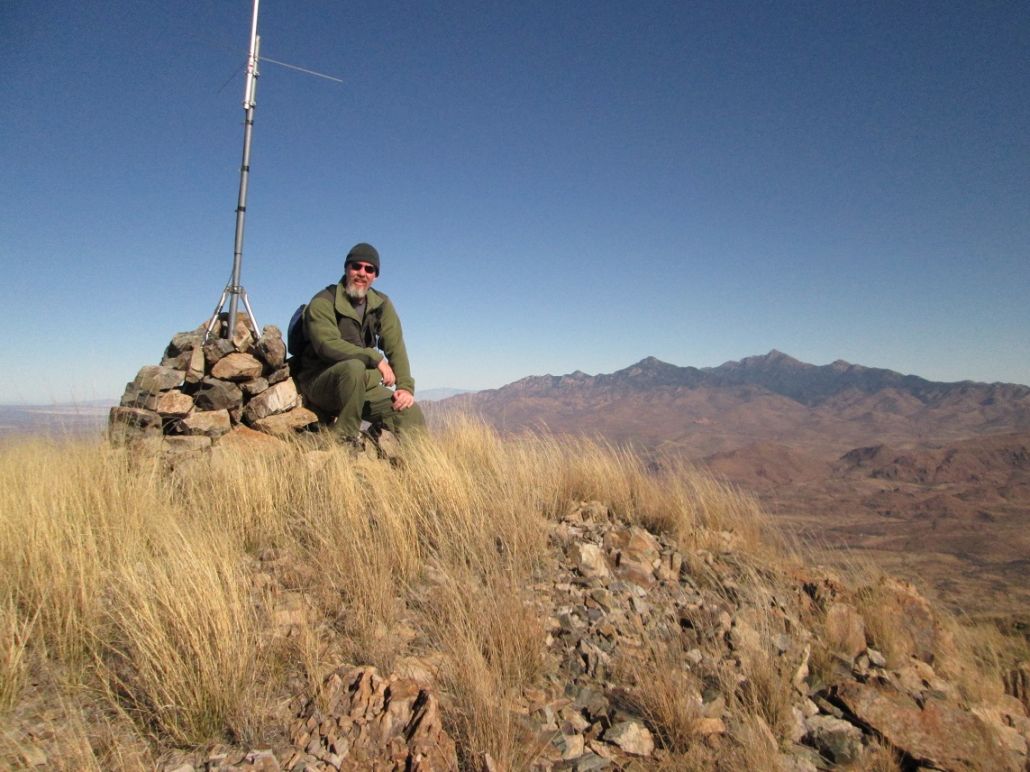 Me, with Mounts Hopkins and Wrightson in the background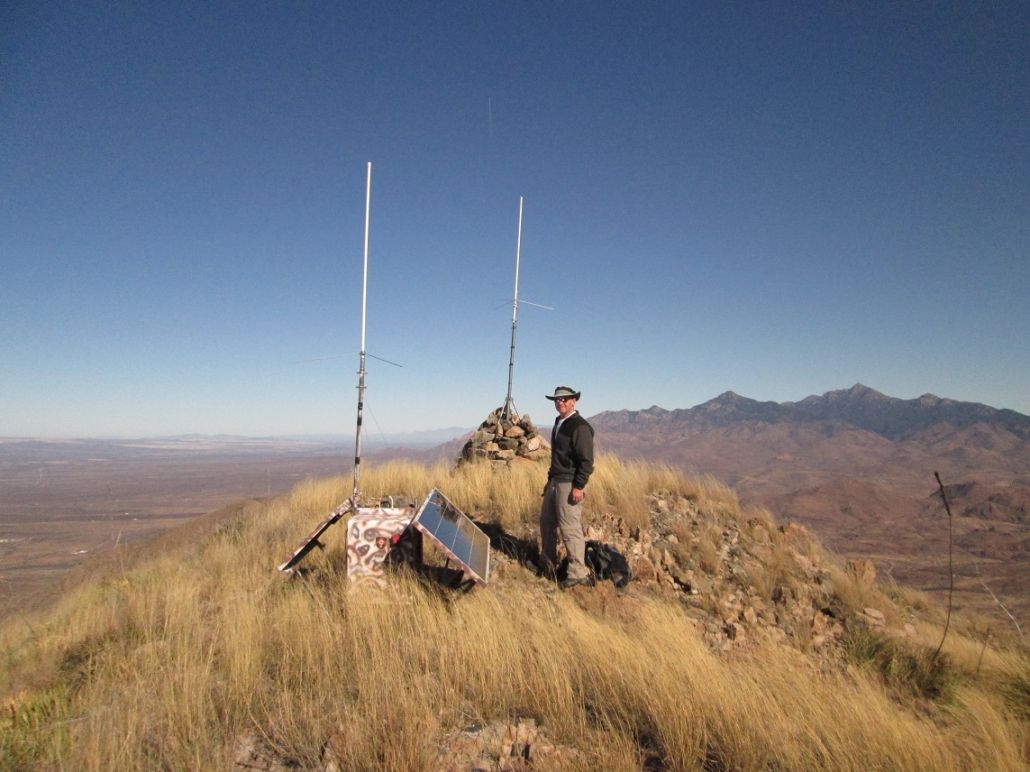 Scott Peavy checks out the repeater box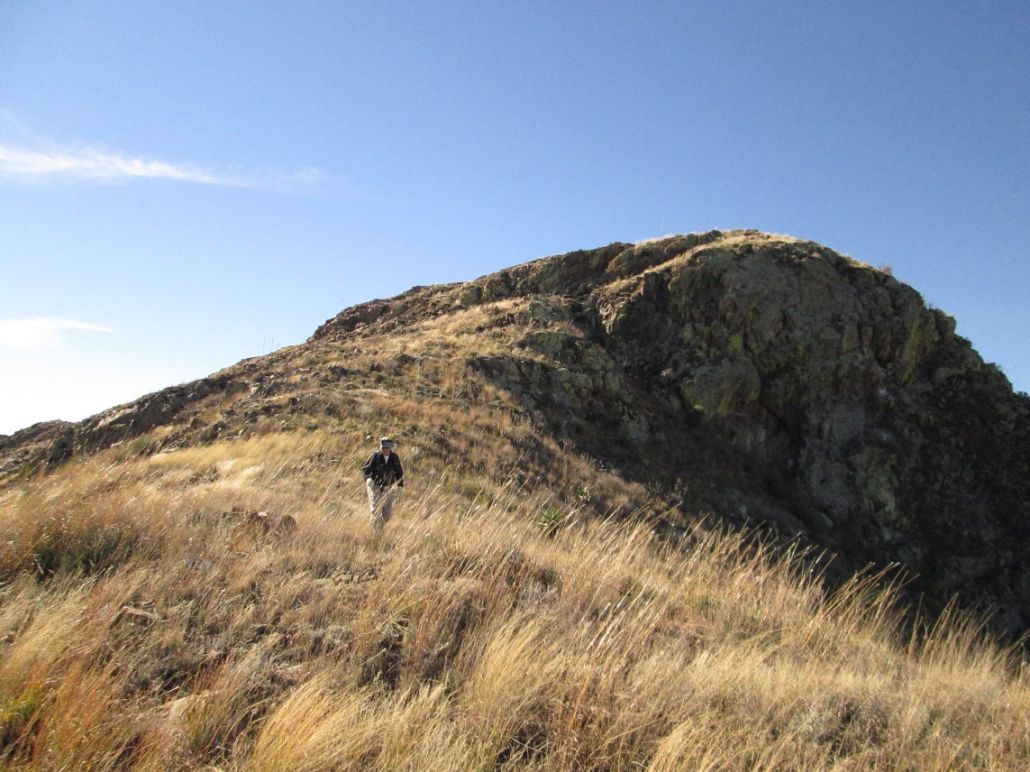 Scott descending the summit

View from above, with Atascosa Peak and the Tumacacori Range across the way
Images from Scott Peavy's camera:

Me approaching the top (c) Scott Peavy

Baboquivari... my photo did not come out as well (c) Scott Peavy

Looking southeast. I think that's Miller Peak way back there (c) Scott Peavy

Me hiking down (c) Scott Peavy

Looking up at Scott after descending that little rock band (c) Scott Peavy

Click here for Scott Peavy's full set of images from this hike.

Arizona Page • Main Page • Trip Report

Mobile version (c) 2017 Scott Surgent. For entertainment purposes only. This report is not meant to replace maps, compass, gps and other common sense hiking/navigation items. Neither I nor the webhost can be held responsible for unfortunate situations that may arise based on these trip reports. Conditions (physical and legal) change over time! Some of these hikes are major mountaineering or backpacking endeavors that require skill, proper gear, proper fitness and general experience.