South Mountain, Timber Top, Alpine View & Pace Benchmark
May 27, 2023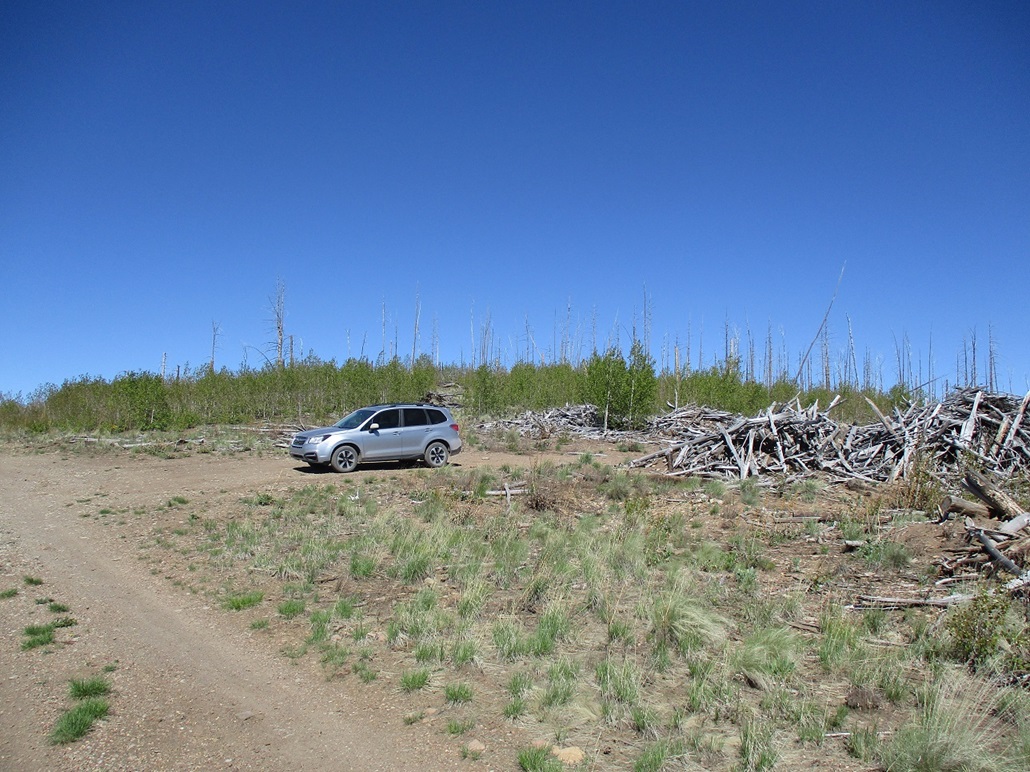 South Mountain is a near drive-up

From the top, looking back down at the car and the radio tower

Timber Top Ridge as I drive down from South Mountain

This track in towards Timber Top wasn't too bad...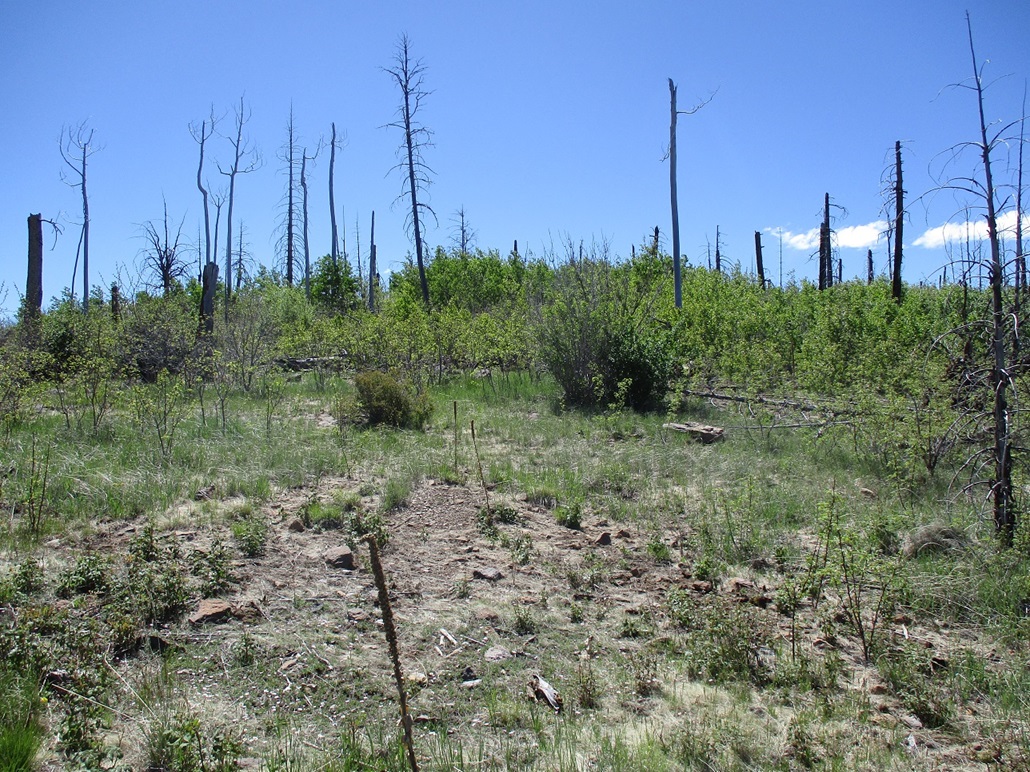 ...then it got nasty. It doesn't look so bad but that stuff grows tight together and is full of thorns. Summit is back there somewhere

South Mountain as viewed from the track on Timber Top

Alpine View Peak as I start up its slope

Ugh. Crazy dense thorny crap, and logs logs logs. Summit is that hump back there

Kind of a typical view along the hike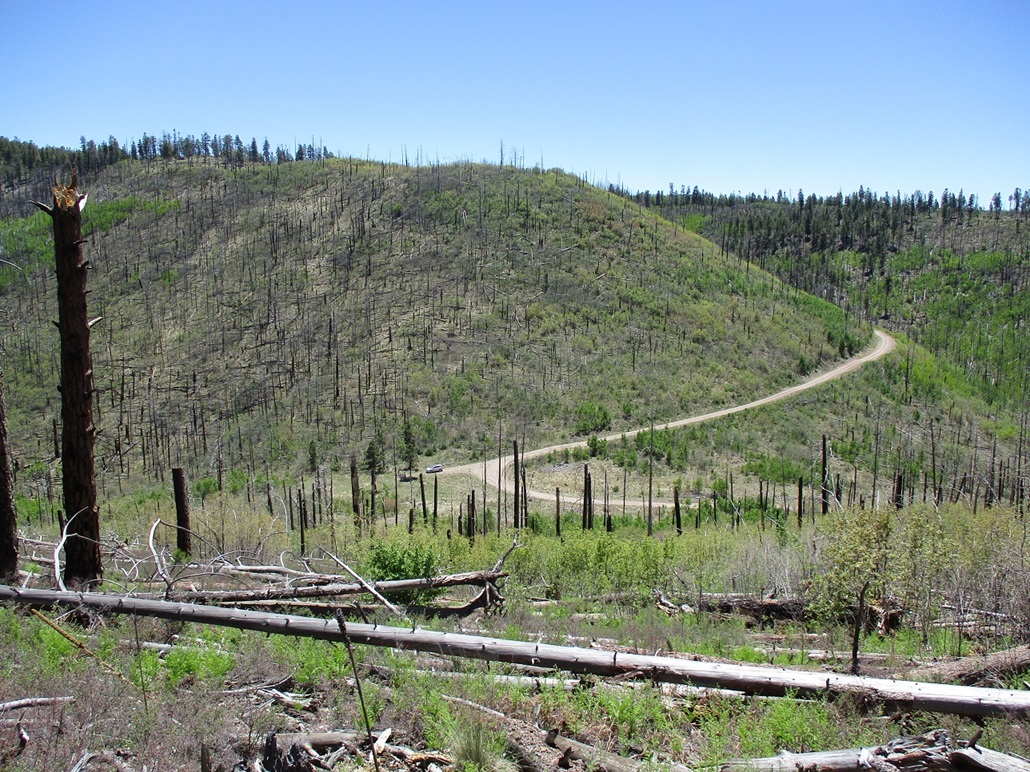 Descending down Alpine View back to my car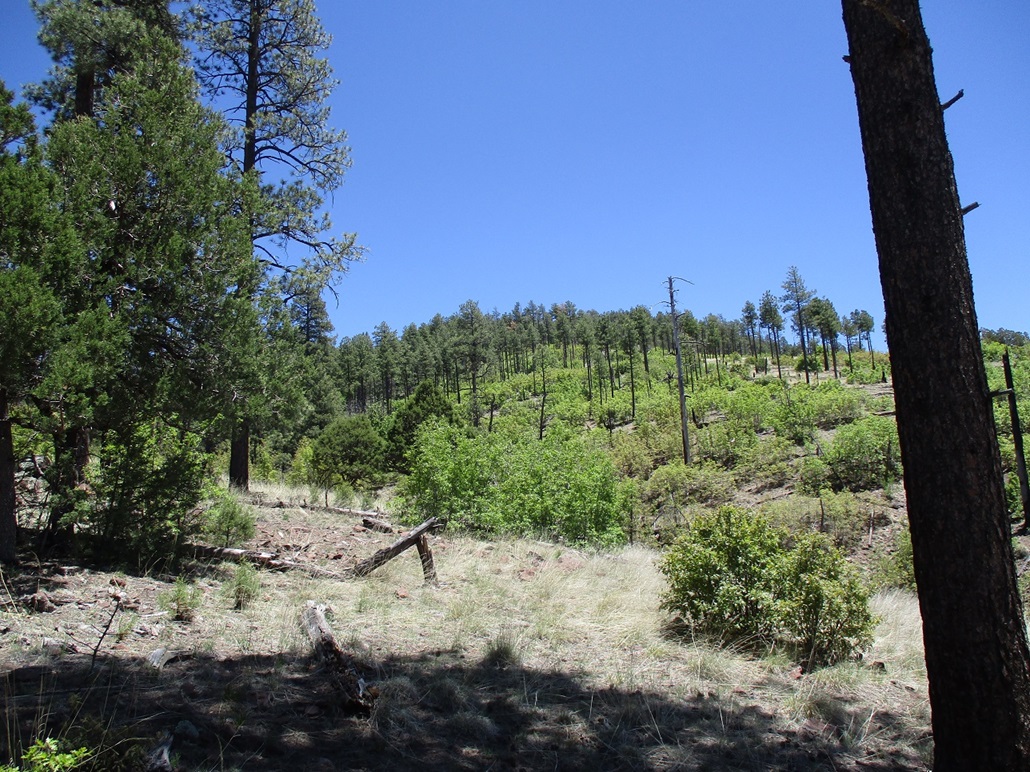 Pace Benchmark Hill looks a lot nicer

Immature gambel oak but there were lanes and no thorns. The rocks up ahead are not the summit ... yet

Summit up ahead

View of Alpine from the top

View into New Mexico
Arizona Page • Main Page • Trip Report
(c) 2023 Scott Surgent. For entertainment purposes only. This report is not meant to replace maps, compass, gps and other common sense hiking/navigation items. Neither I nor the webhost can be held responsible for unfortunate situations that may arise based on these trip reports. Conditions (physical and legal) change over time! Some of these hikes are major mountaineering or backpacking endeavors that require skill, proper gear, proper fitness and general experience.