South Mountains: Gila Lookout, Suappoa Mountain & San Juan Hill
October 28, 2012 & December 19, 2019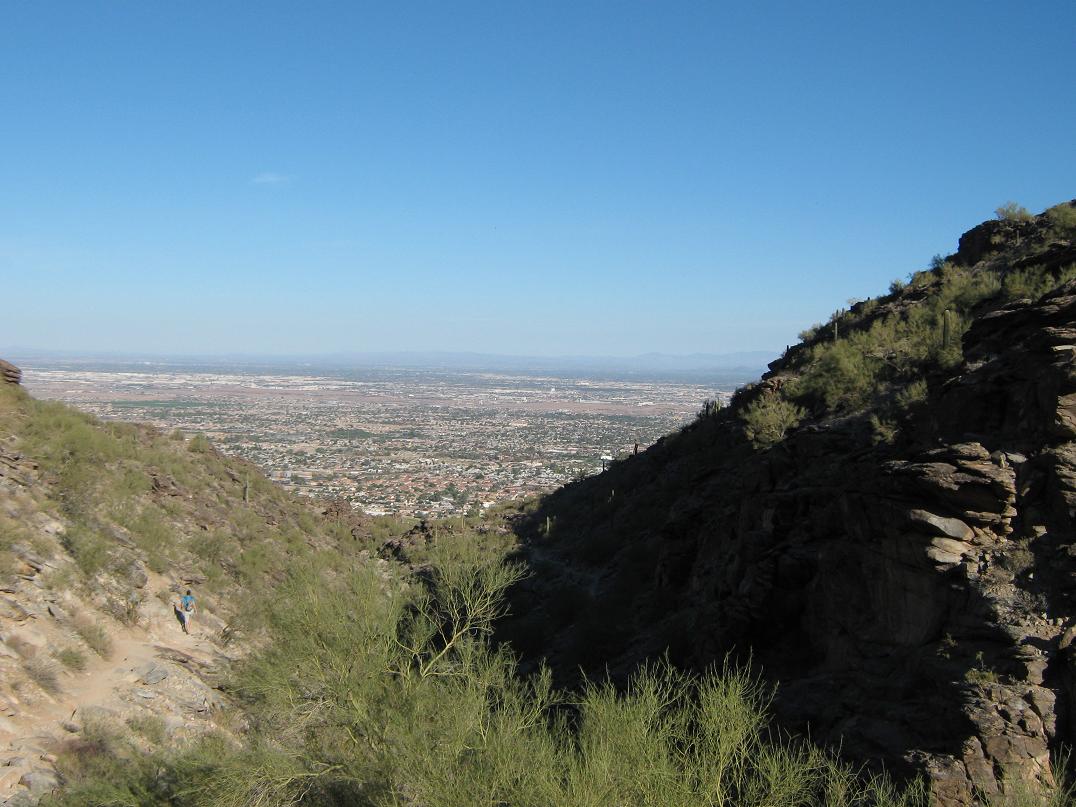 Hanging valley below the Dobbins Lookout junction along the Holbert Trail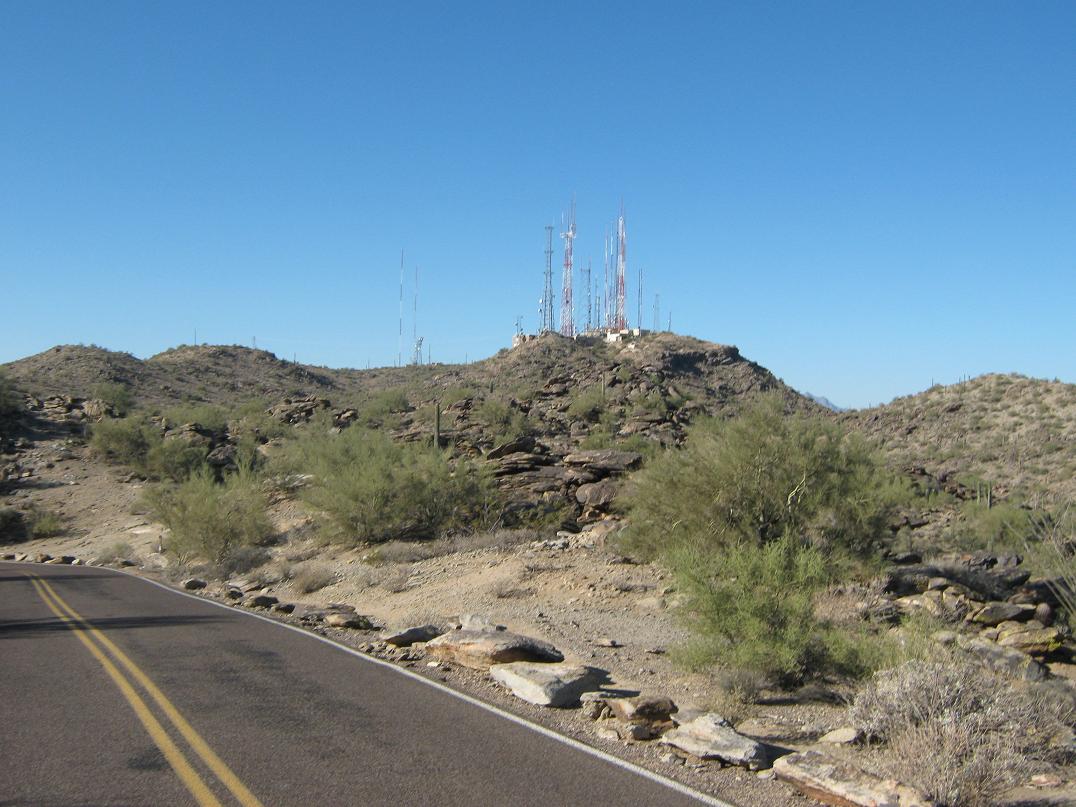 Summit towers

The "summit" of the Gila Lookout

The grand Sierra Estrella as seen from the road.

The summit is up there behind the fencing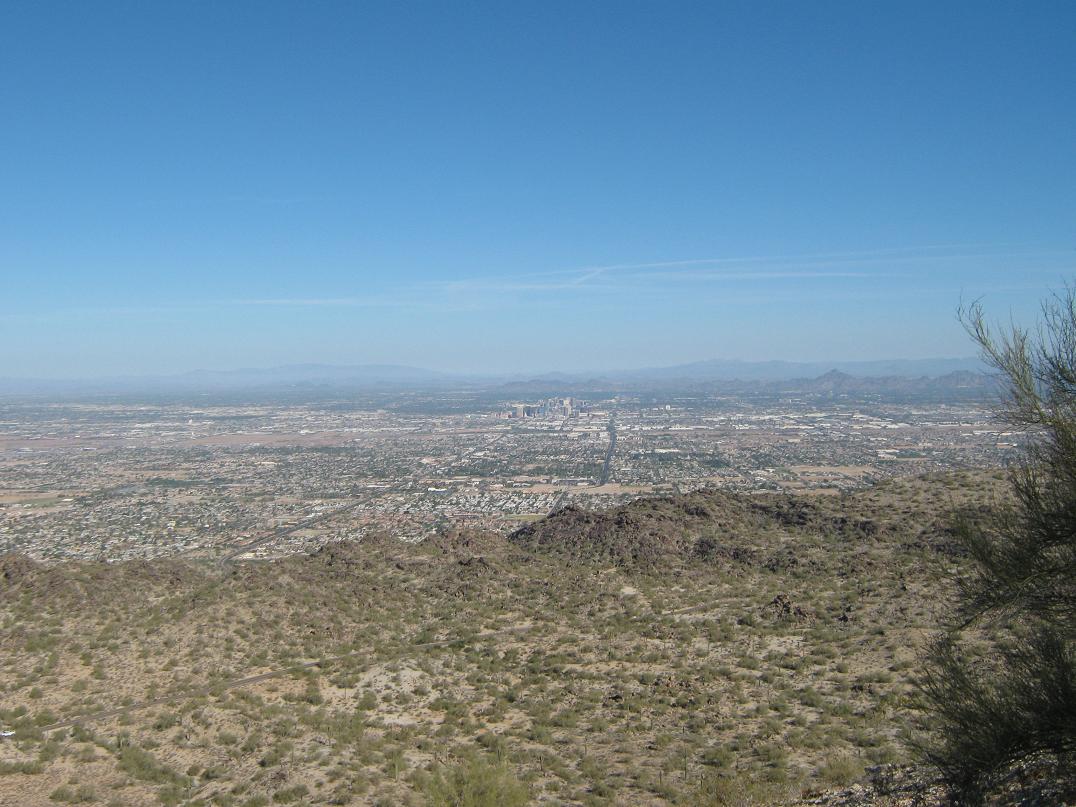 What Phoenix looks like, from directly beside this high fence

Another summit shot from the Holbert Trail

Benchmark at summit (Dec 2019)

The hill from where we started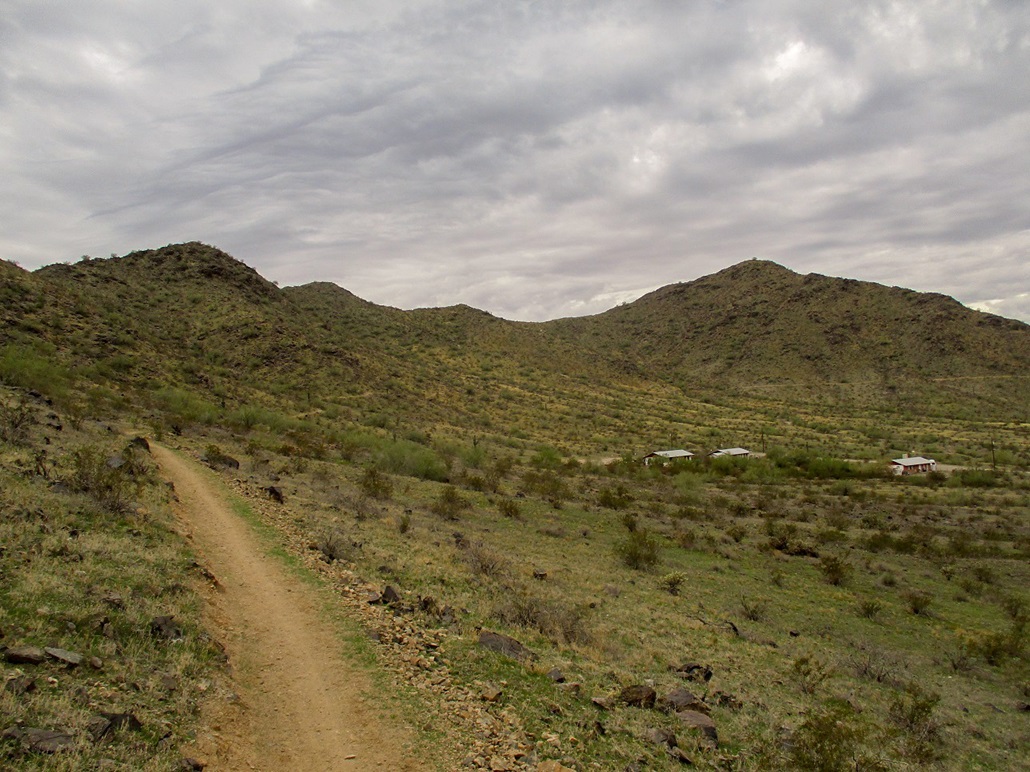 Now on the tral, approaching its base

On the high ridge now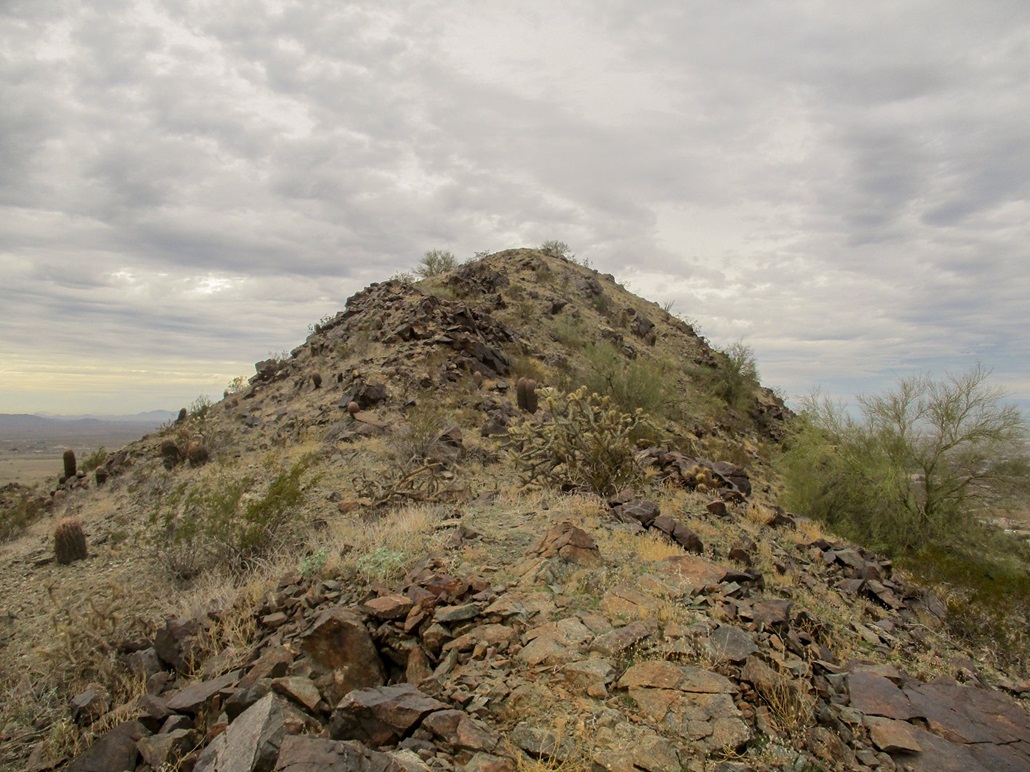 Summit just up ahead

Northwest view, the new Loop-202 freeway, just opened a week ago, still shiny and new

The Phoenix South Mountains. That mass is the Ma Ha Tauk Ridge, a.k.a. Maricopa Peak or Salt Benchmark

Southeast view, more Loop-202

The ridge down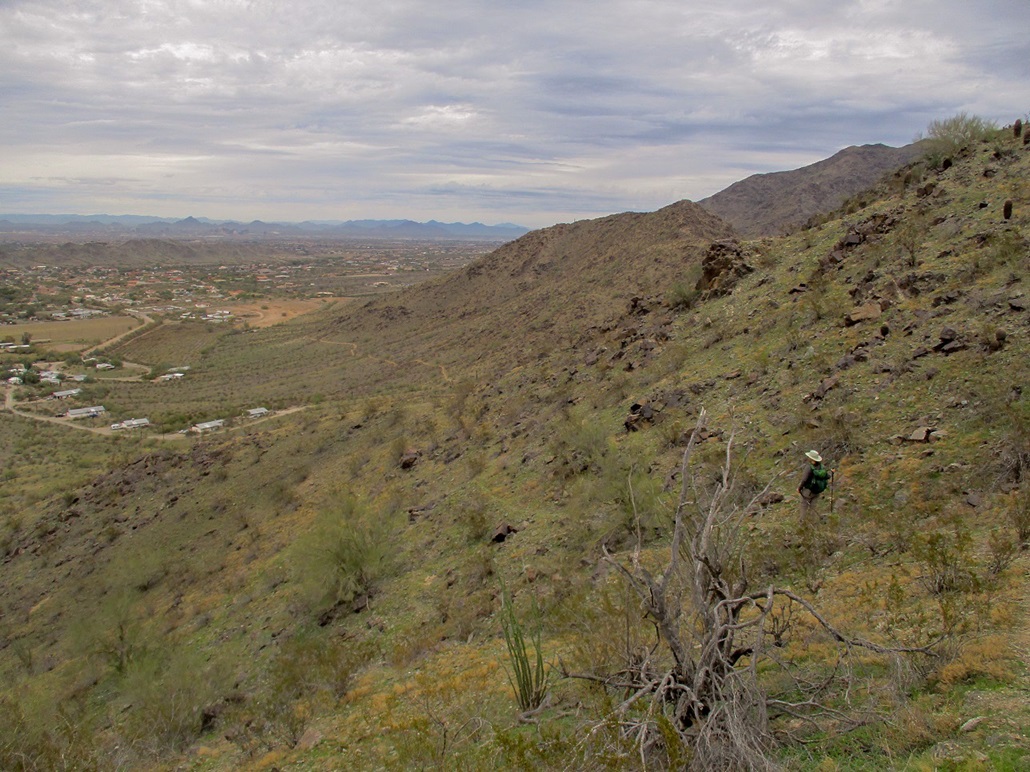 View as we hiked down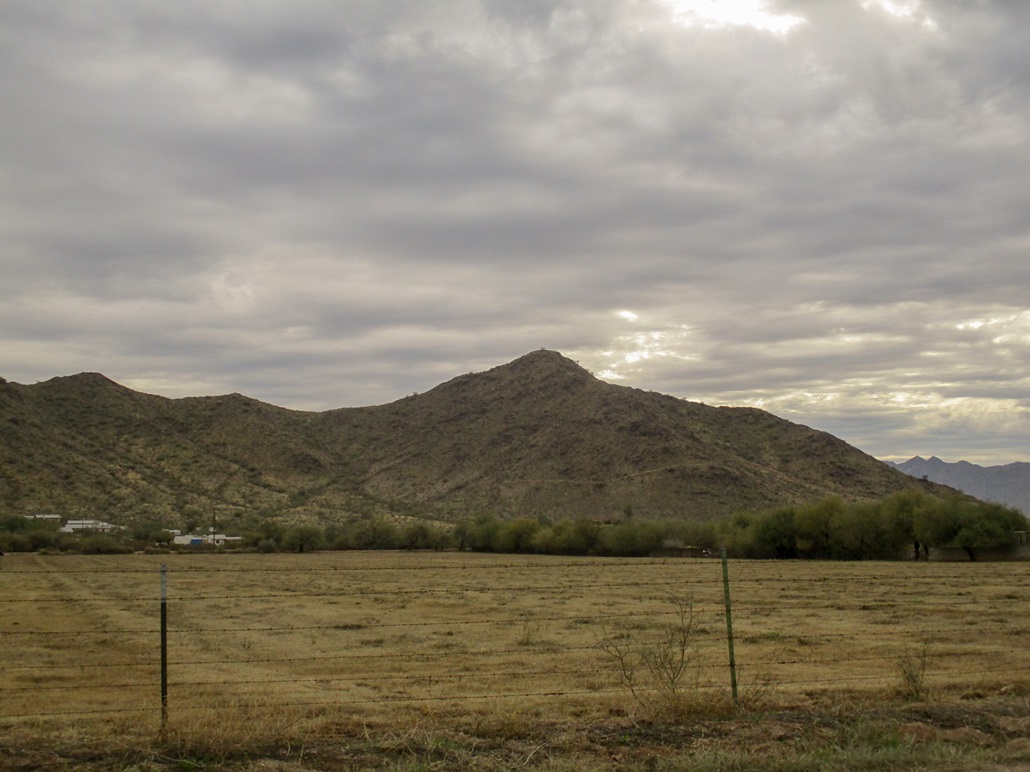 San Juan Hill as seen from Estrella Drive
Arizona Page • Main Page • Trip Report
Mobile version (c) 2023 Scott Surgent. For entertainment purposes only. This report is not meant to replace maps, compass, gps and other common sense hiking/navigation items. Neither I nor the webhost can be held responsible for unfortunate situations that may arise based on these trip reports. Conditions (physical and legal) change over time! Some of these hikes are major mountaineering or backpacking endeavors that require skill, proper gear, proper fitness and general experience.