Sunrise Peak
January 16, 2012 + about 6 other ascents
Via Linda Trailhead:

Sunrise Peak from the trailhead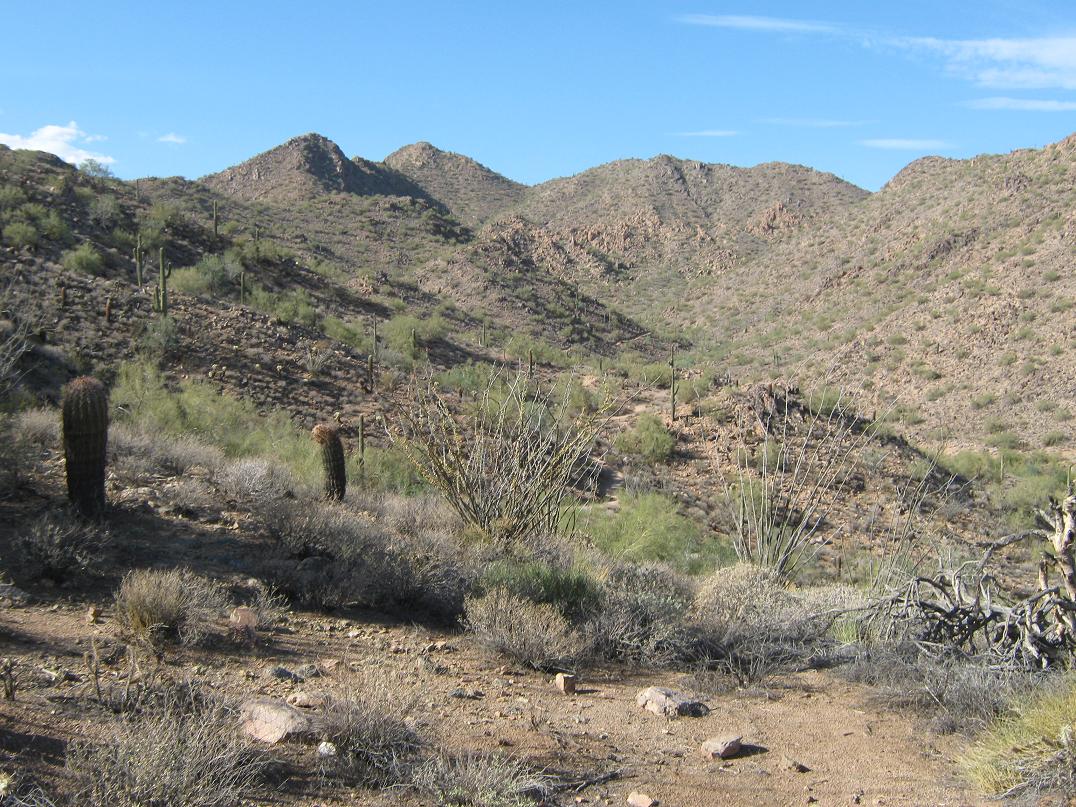 About a third of the way in, as I ascend higher

And yet higher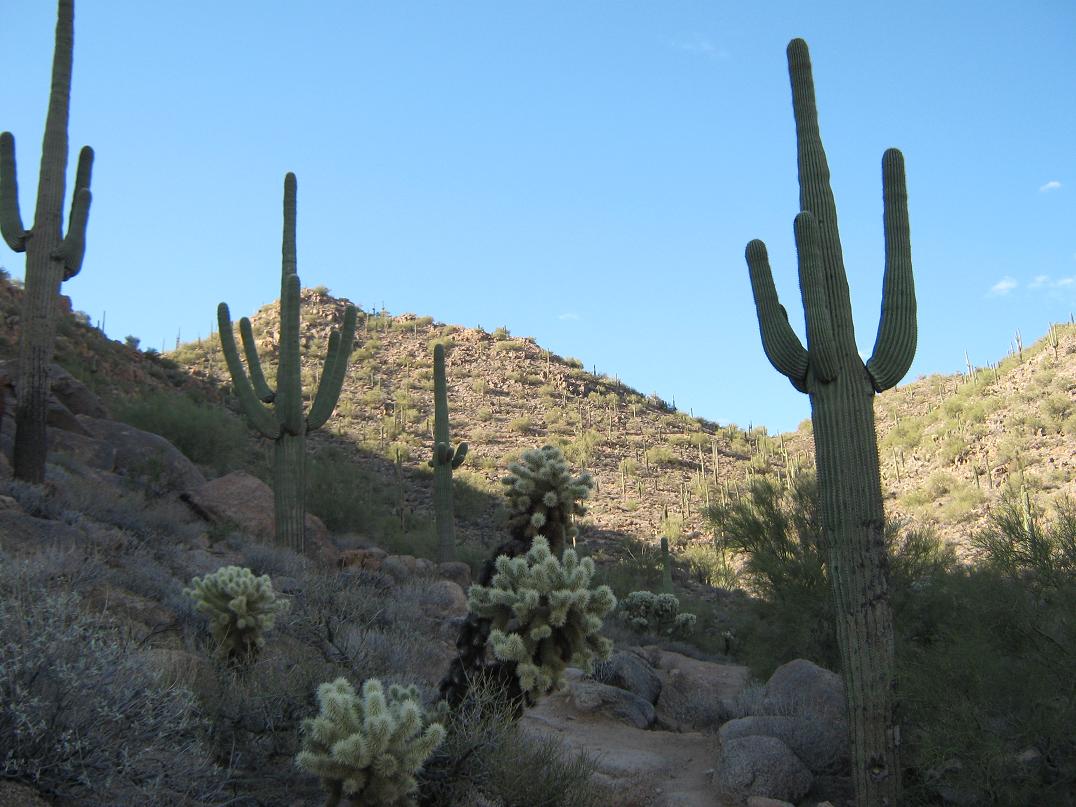 The summit framed in saguaro and cholla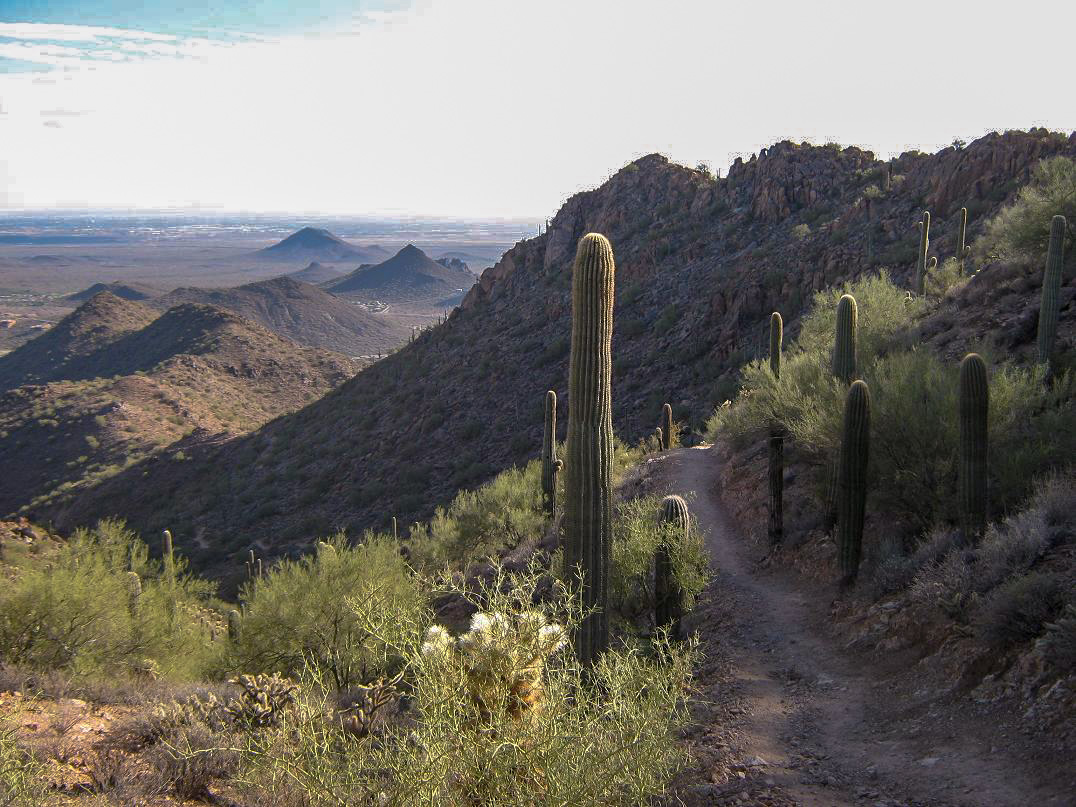 View back down the canyon from the pass

Looking northeast at Four Peaks off in the distance. I got a bird in the photo, too.

The Superstitions way back there, with Weaver's Needle barely visible to the left
Lost Dog Trailhead:

View of the saddle from the trailhead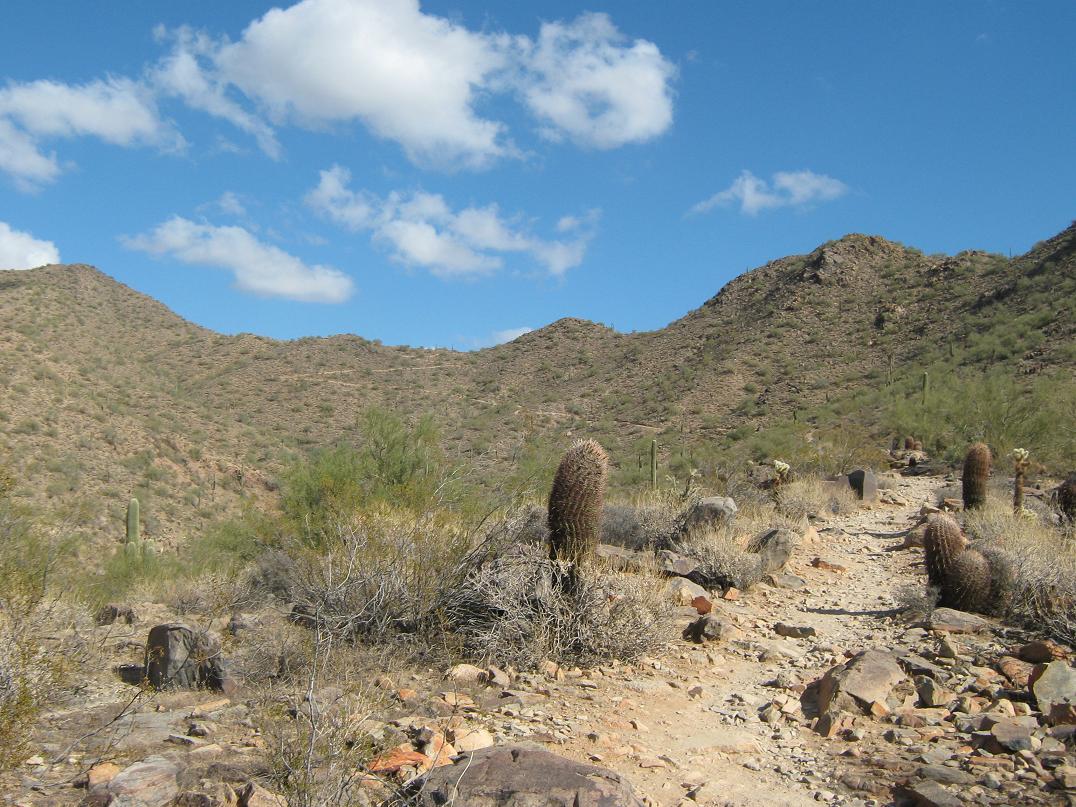 Getting near the saddle

Looking back west from the saddle

Approaching the summit
October 2012:

Panorama of the hills and high desert east of Sunrise Peak. The mountain in the center is Mount McDowell, located on the Salt River Indian Reservation, and not to be confused with McDowell Mountain, which is a peak here in the McDowells.

From the summit, looking north at Thompson Peak (with the road), McDowell Mountain, some of the trail, and in the back, East End, which is the McDowell Range highpoint.
Lost Dog Trailhead, November 2013:

Sunrise Peak from the higher saddle.

Sweep view looking northwest.

Lost Dog Trailhead, February 1, 2015:

Getting the finger from a saguaro. Note that the shadows of Lisa Simpson and Marge Simpson are to the right.

Camelback Mountain looms above the fog.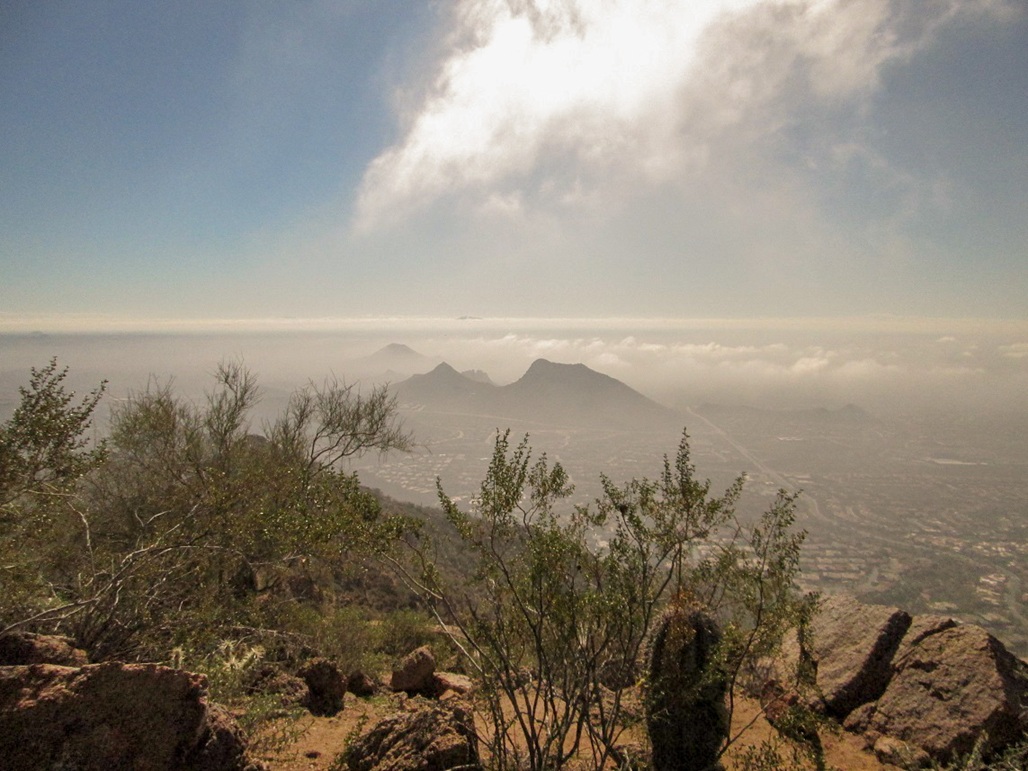 South view of Verde Peak ... in fog.

West viw of the fog layer.
Arizona Page • Main Page • Trip Report
Mobile version (c) 2017 Scott Surgent. For entertainment purposes only. This report is not meant to replace maps, compass, gps and other common sense hiking/navigation items. Neither I nor the webhost can be held responsible for unfortunate situations that may arise based on these trip reports. Conditions (physical and legal) change over time! Some of these hikes are major mountaineering or backpacking endeavors that require skill, proper gear, proper fitness and general experience.