Table Mountain & Pyramid Peak - New River
February 24, 2023

Two weeks later, Table Mountain is still there. This is what it looks like from where I parked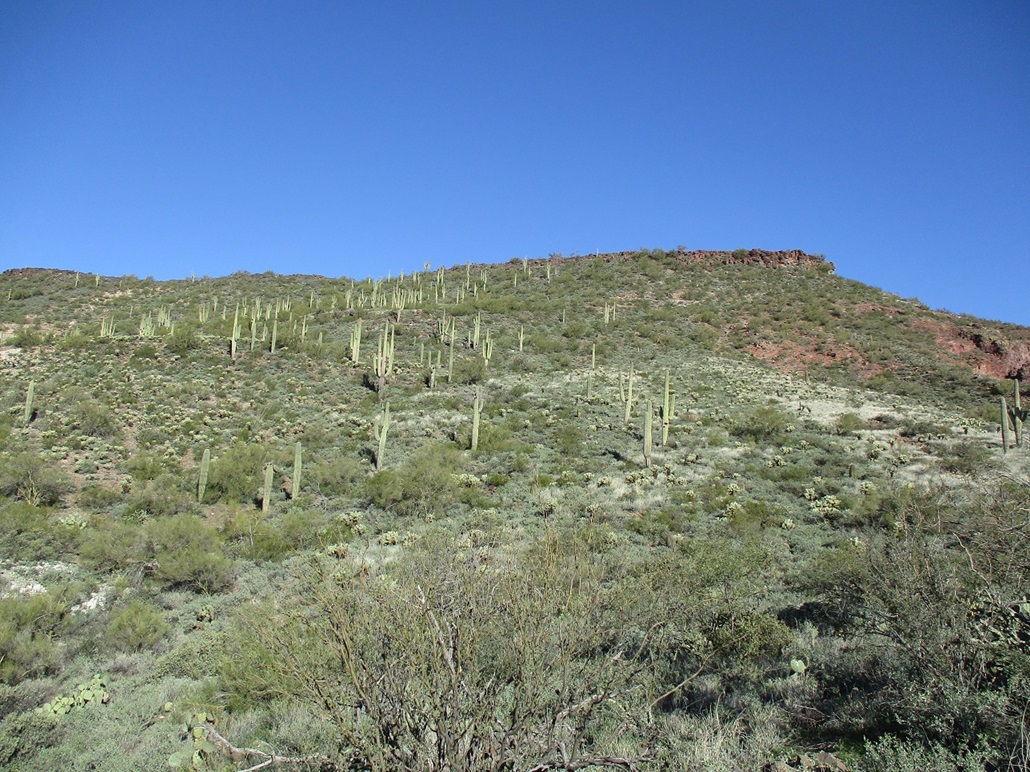 Now closer. The lone saguaro on the skyline is where I breached the "cliffs" and got onto the plateau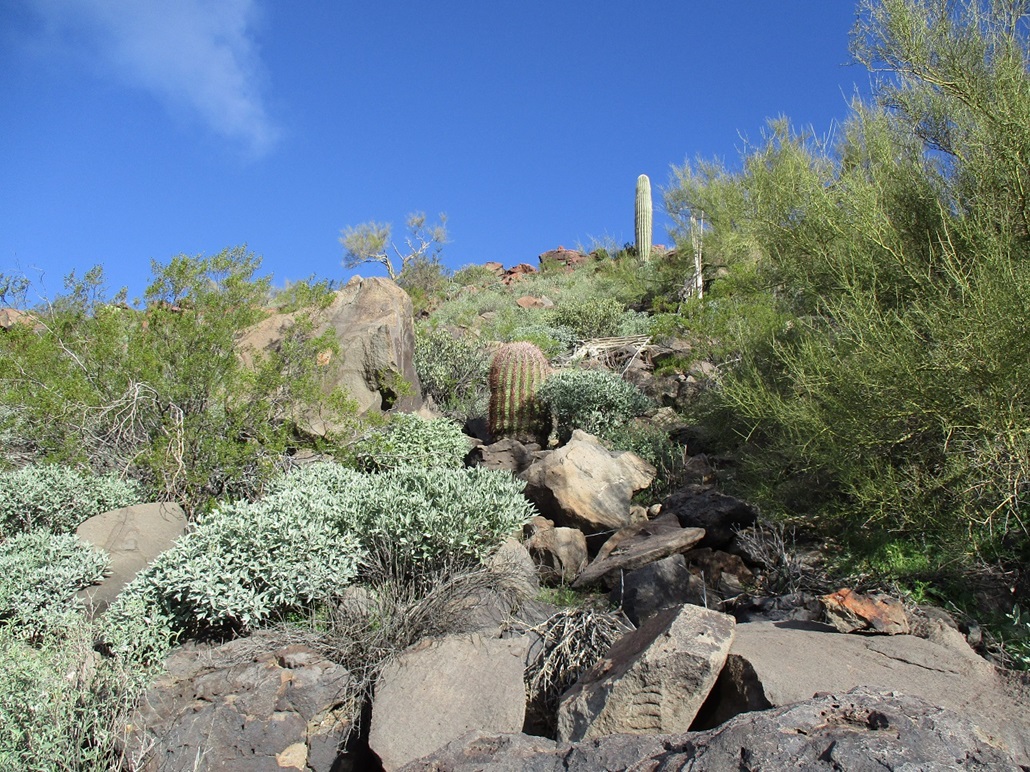 Now I'm like real close, man

On top now, on the east tip looking west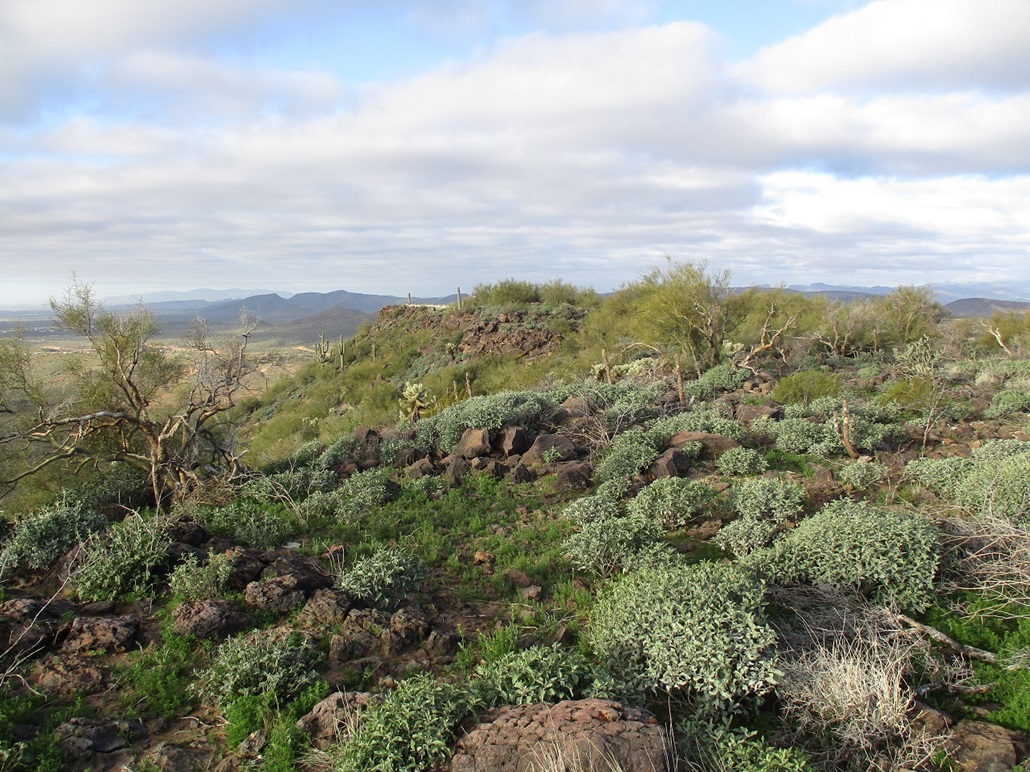 Now on the south rim, looking west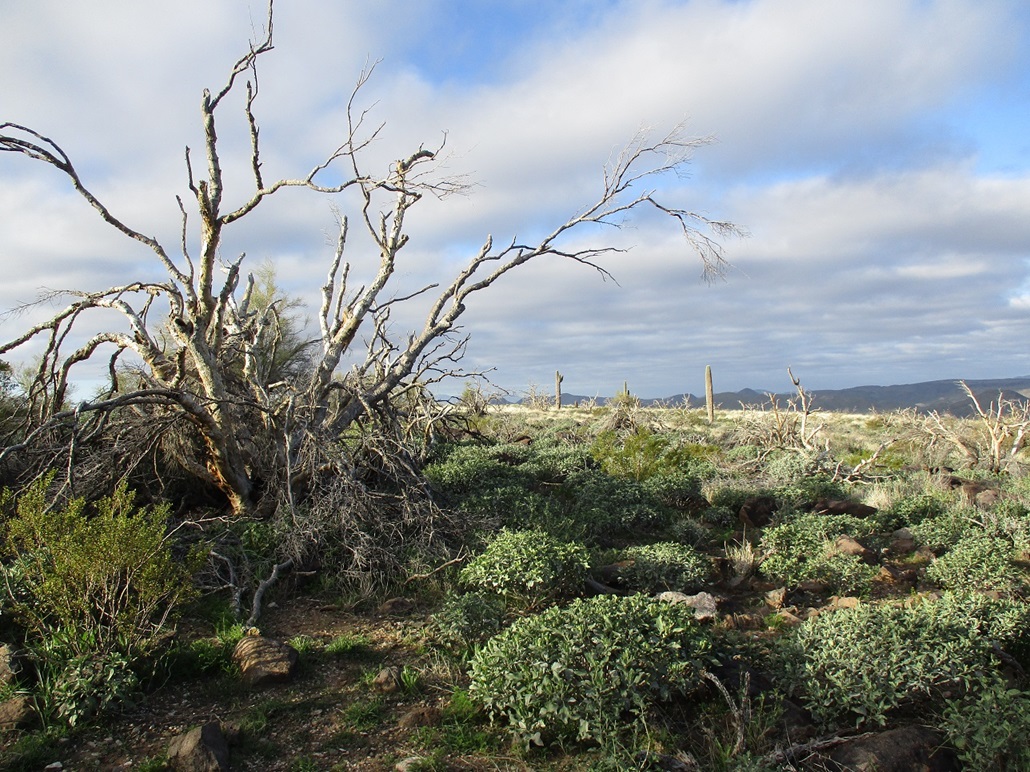 Cool scenery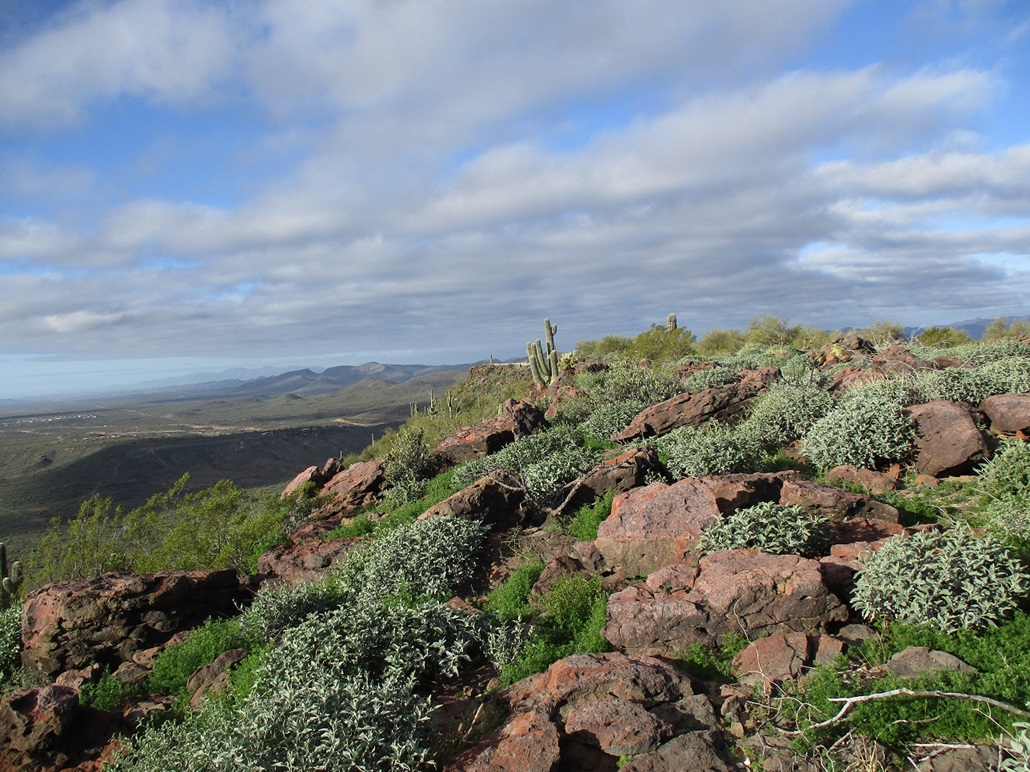 Another west view

Now looking east

The slope I ascended then would descend. There are Indian ruins atop the hill to the left.

Top row: a couple rocks I thought may be highest. The tower on top, and a zoom of the Indian ruins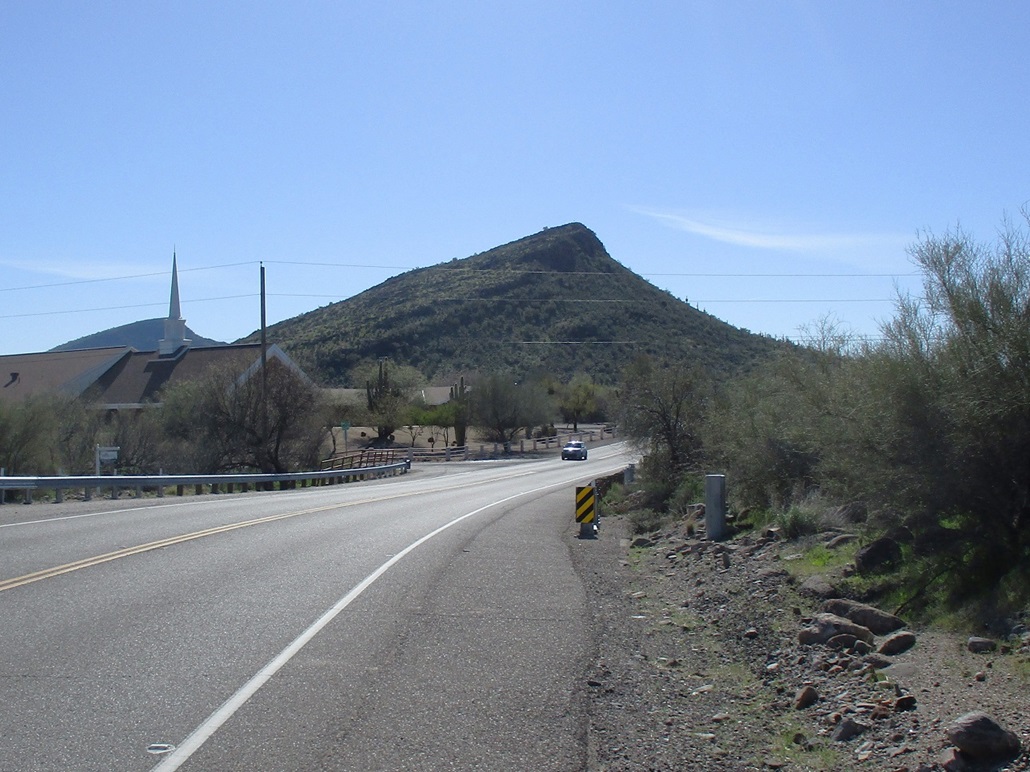 Pyramid Peak from New River Road, from the north

Typical uphill view

Flag at summit, Table Mountain seen in back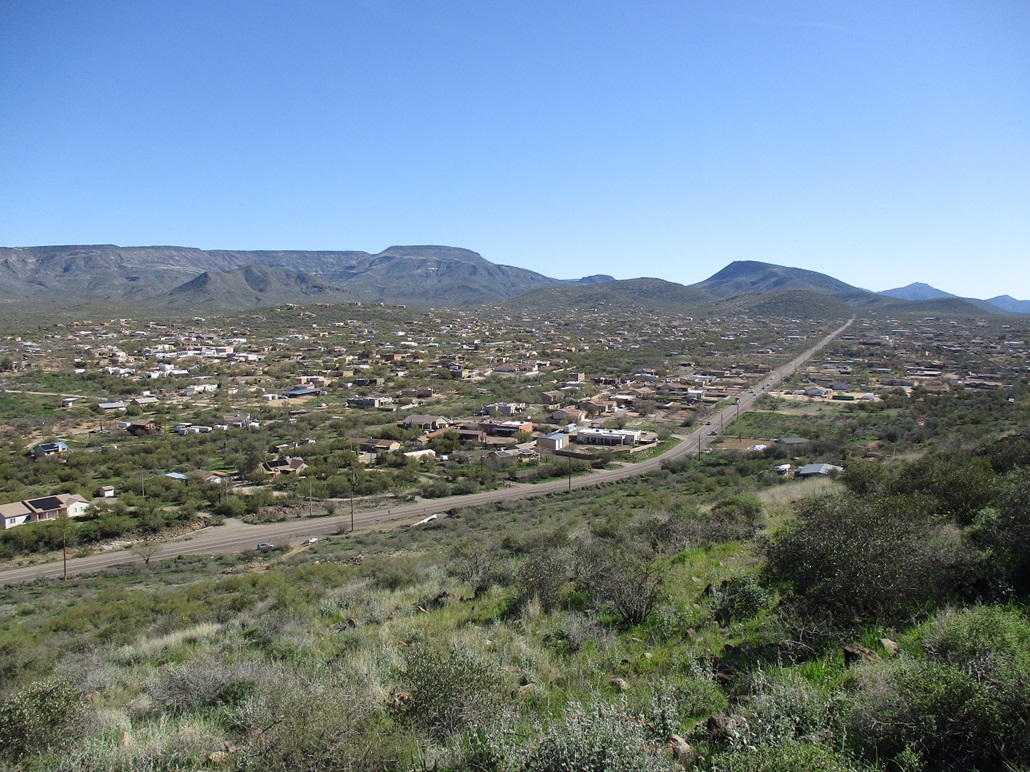 Looking down, Circle Mountain Road. My car is down by the white sign. In back is big New River Mesa, in front and to the left is Cline Creek Ruins East Peak. To the right, the big hump is Elephant Mountain, and way in back-right is Black Mountain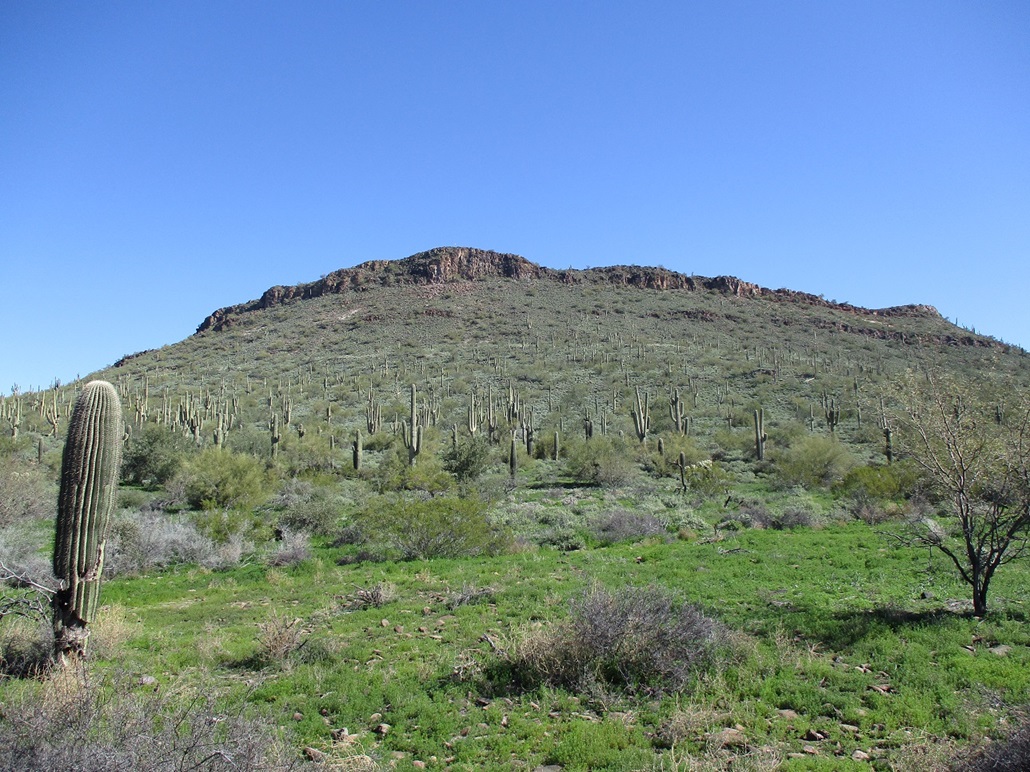 View of Pyramid Peak from the southwest and its cool band of cliffs. The flag can barely be seen up on top
Arizona Page • Main Page • Trip Report
(c) 2023 Scott Surgent. For entertainment purposes only. This report is not meant to replace maps, compass, gps and other common sense hiking/navigation items. Neither I nor the webhost can be held responsible for unfortunate situations that may arise based on these trip reports. Conditions (physical and legal) change over time! Some of these hikes are major mountaineering or backpacking endeavors that require skill, proper gear, proper fitness and general experience.