Timber Camp Mountain & Rock Springs Butte
March 29, 2020

View of Timber Camp Mountain from the hike in, in a random spot with a view.

Now seen from the south end of FR-2333.

Me at the wooded summit.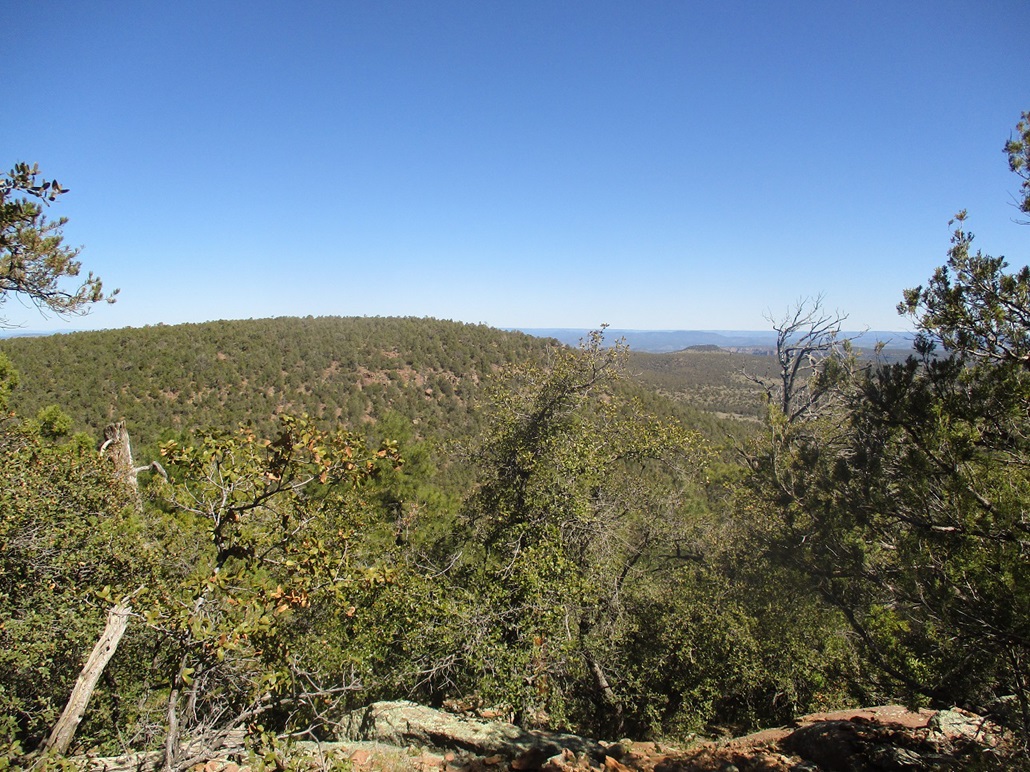 A view of the northern hill, Peak 6482, and of the nearby cliffs of the Salt River Canyon.

Rock Springs Butte from FR-339.

A little closer in, showing some detail of the route, and cliffs.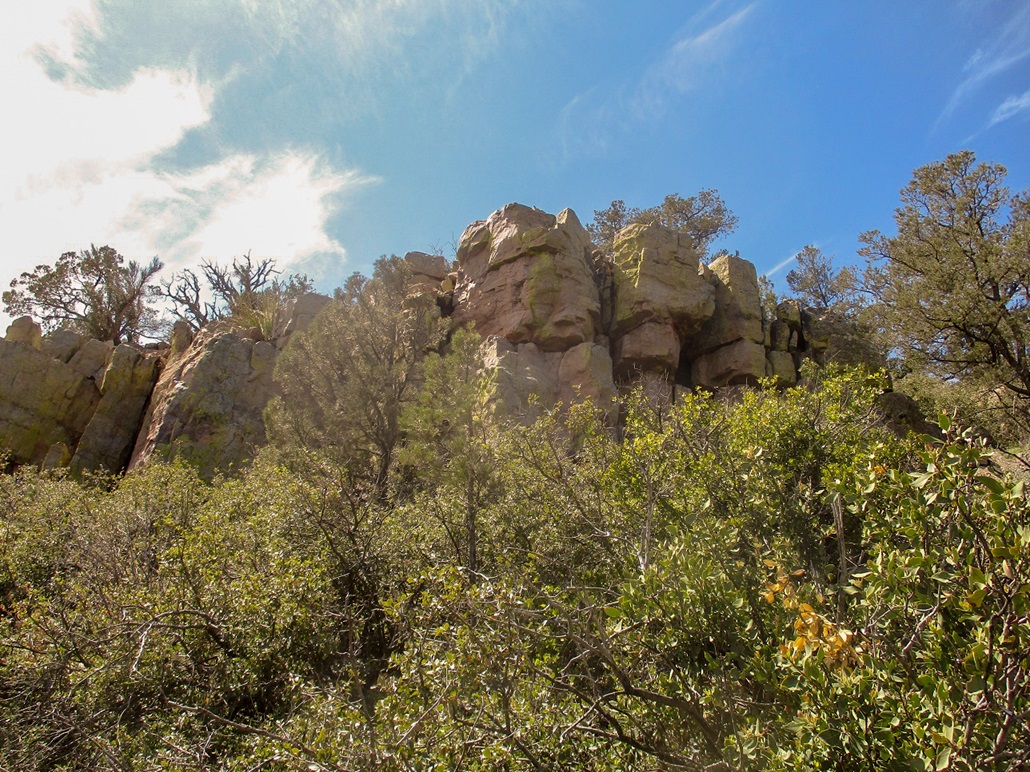 At the base of the small cliff band.

Now above, Matthias closes in on the top.

Jackson Butte, Haystack Butte (to the left) and Timber Camp Mountain (to the right), from the summit.

Sevenmile Mountain.

The interesting red-colored rocky summit.

Shot of me.

Walking down, giving a sense of the slope here.
Arizona Page • Main Page • Trip Report
Mobile version (c) 2020 Scott Surgent. For entertainment purposes only. This report is not meant to replace maps, compass, gps and other common sense hiking/navigation items. Neither I nor the webhost can be held responsible for unfortunate situations that may arise based on these trip reports. Conditions (physical and legal) change over time! Some of these hikes are major mountaineering or backpacking endeavors that require skill, proper gear, proper fitness and general experience.