Tramonto Peak
April 2, 2017

Tramonto Peak from the dirt road off of Galvin Road

Now seen at the end of the dirt track

Another view as I hike up

Now at the saddle below the top.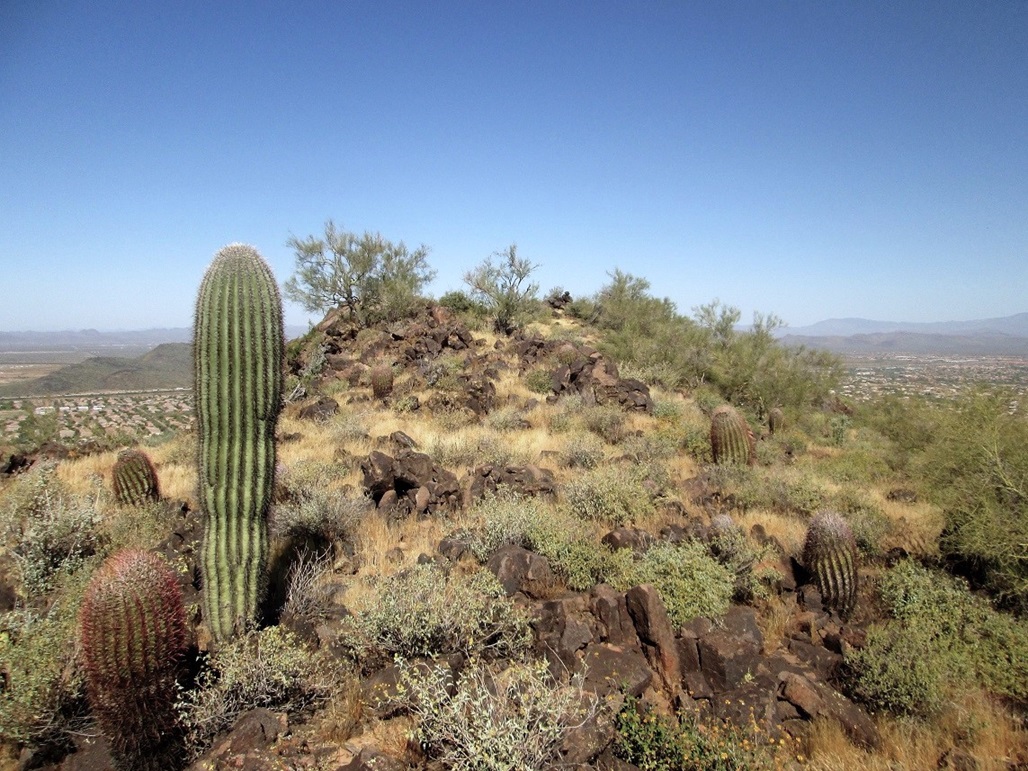 The summit is just ahead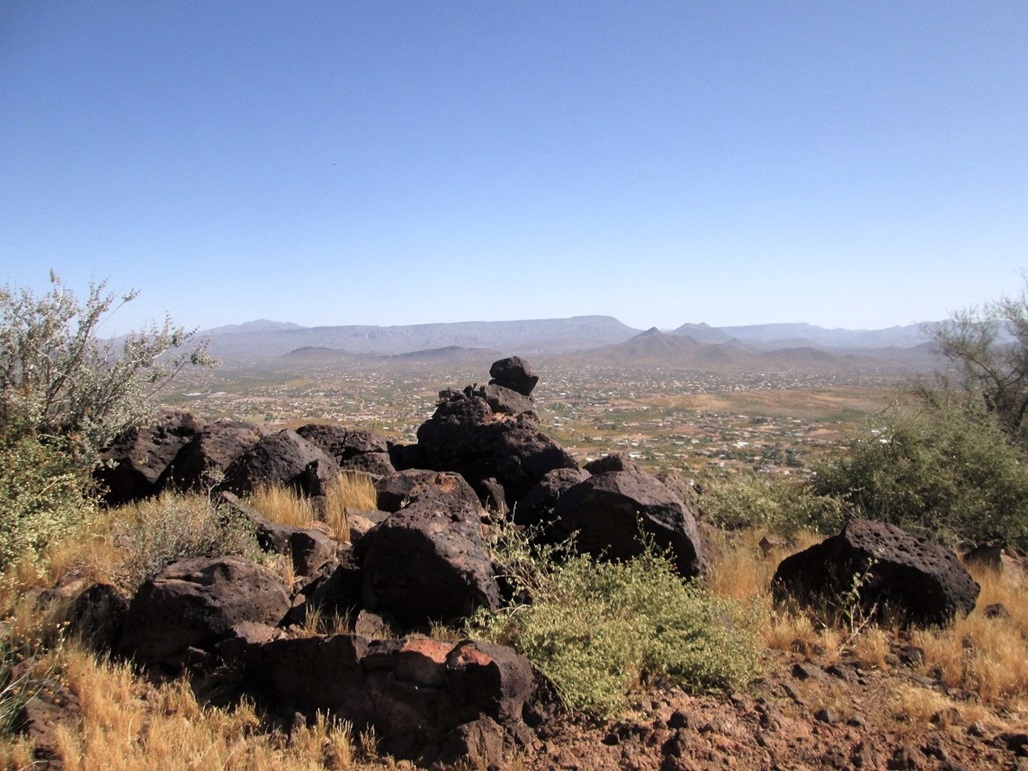 Northeast view of New River Mountains, New River Mesa, Skull Mesa and Elephant Mountain

West view. The hill at center has no name but gets shot at thousands of times a day, being the backdrop of the Ben Avery Shooting Range

North view. That's Daisy Mountain, then Gavilan Peak to the left, then the Bradshaws way back there.

Southwest view of lower peaks, and the Deem Hills in back

East view into the morning glare. Black Mountain is the main peak seen. The Carefree Highway is to the right.
Arizona Page • Main Page • Trip Report
(c) 2022 Scott Surgent. For entertainment purposes only. This report is not meant to replace maps, compass, gps and other common sense hiking/navigation items. Neither I nor the webhost can be held responsible for unfortunate situations that may arise based on these trip reports. Conditions (physical and legal) change over time! Some of these hikes are major mountaineering or backpacking endeavors that require skill, proper gear, proper fitness and general experience.