Willow Mountain
November 18, 2017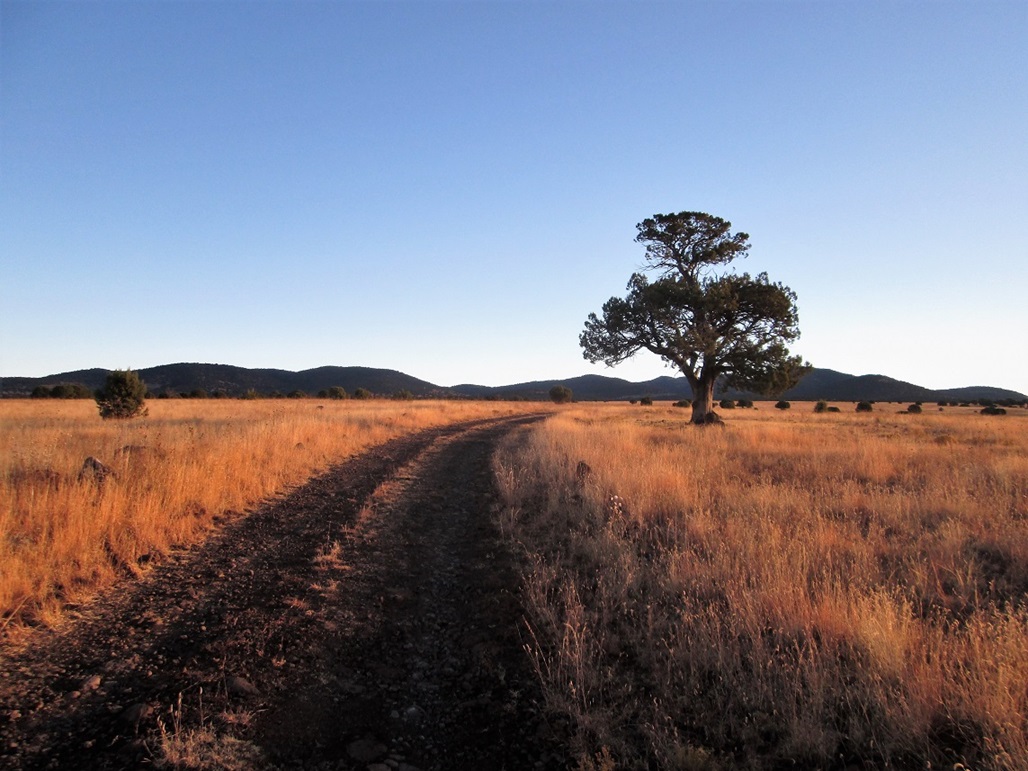 Starting my hike with the sun still low to the east (I am heading northeast). The hills are still way back there

Nearing the Willow Mountain Tank, the forest is thicker here

Now past the tank, "False Willow" and the real summit appear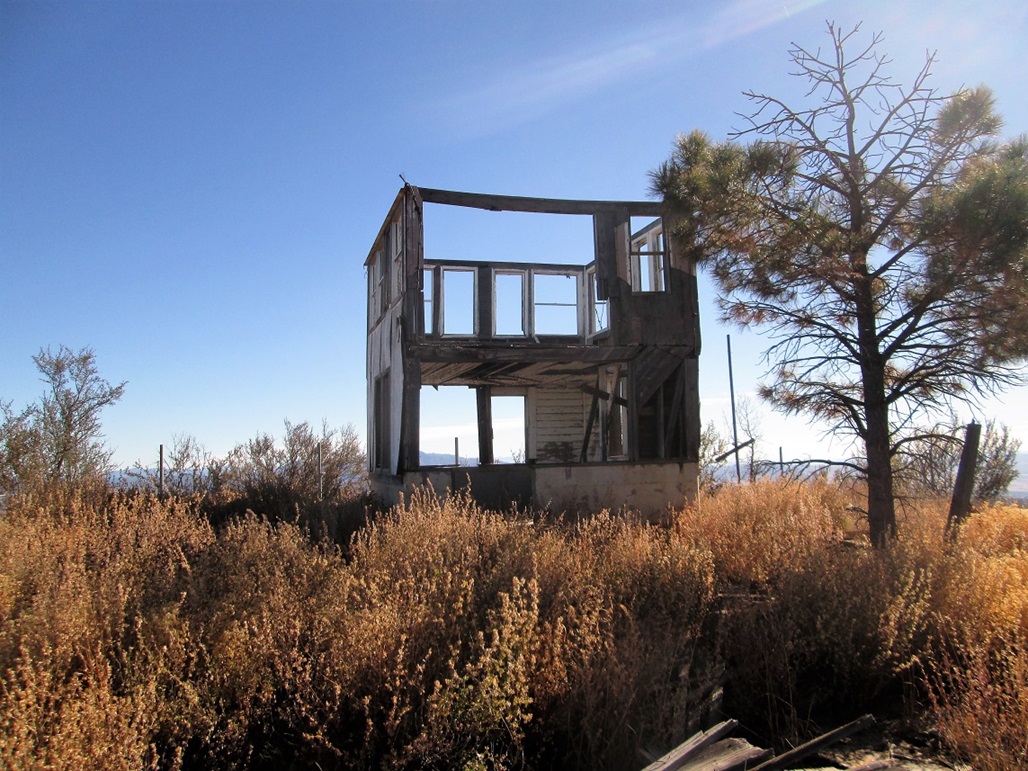 The old structure on the summit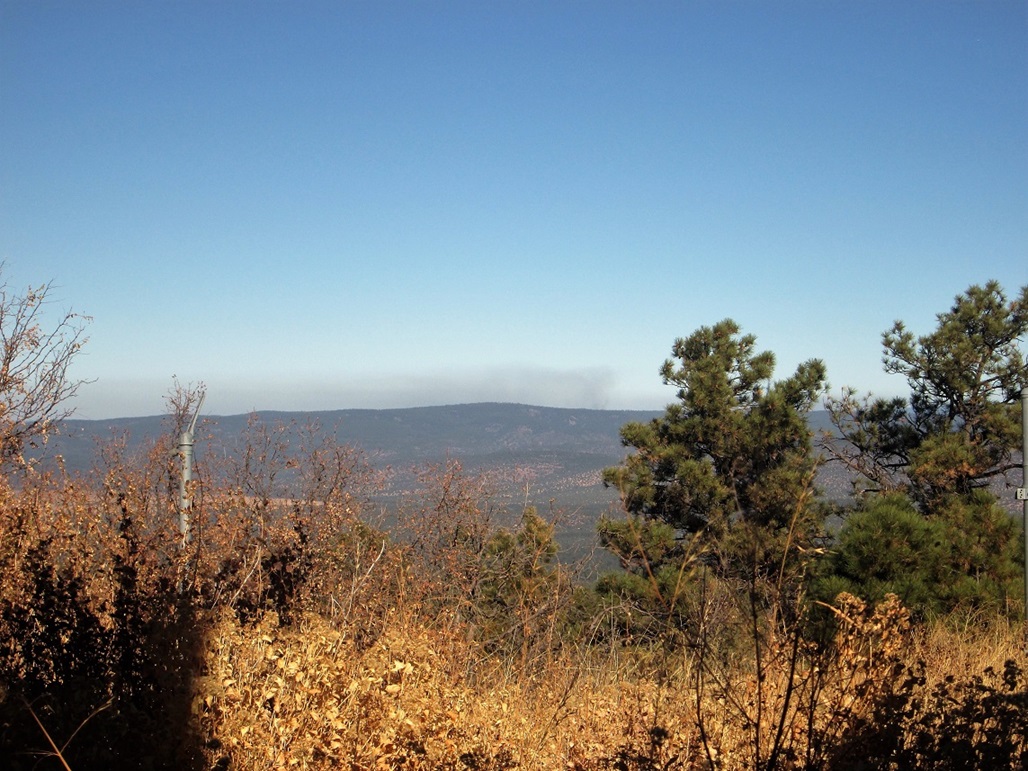 View northeast at a fire plume!

View southwest at the ridge and the road (which is barely visible) that I walked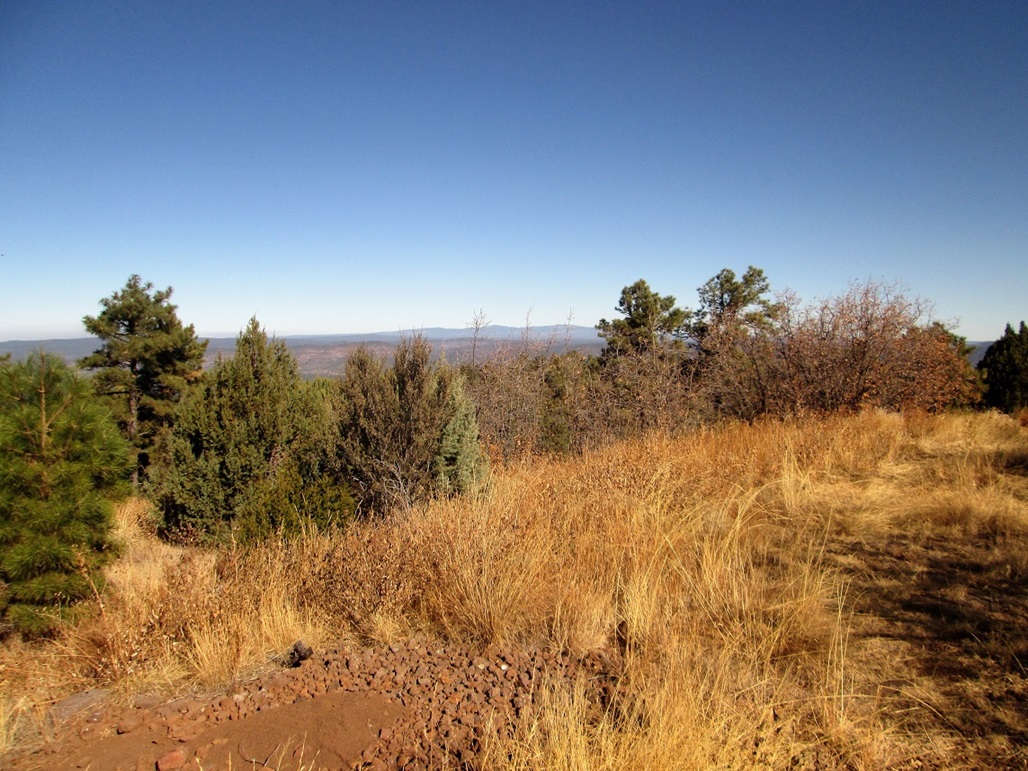 Mount Baldy to the north

The high country of Greenlee County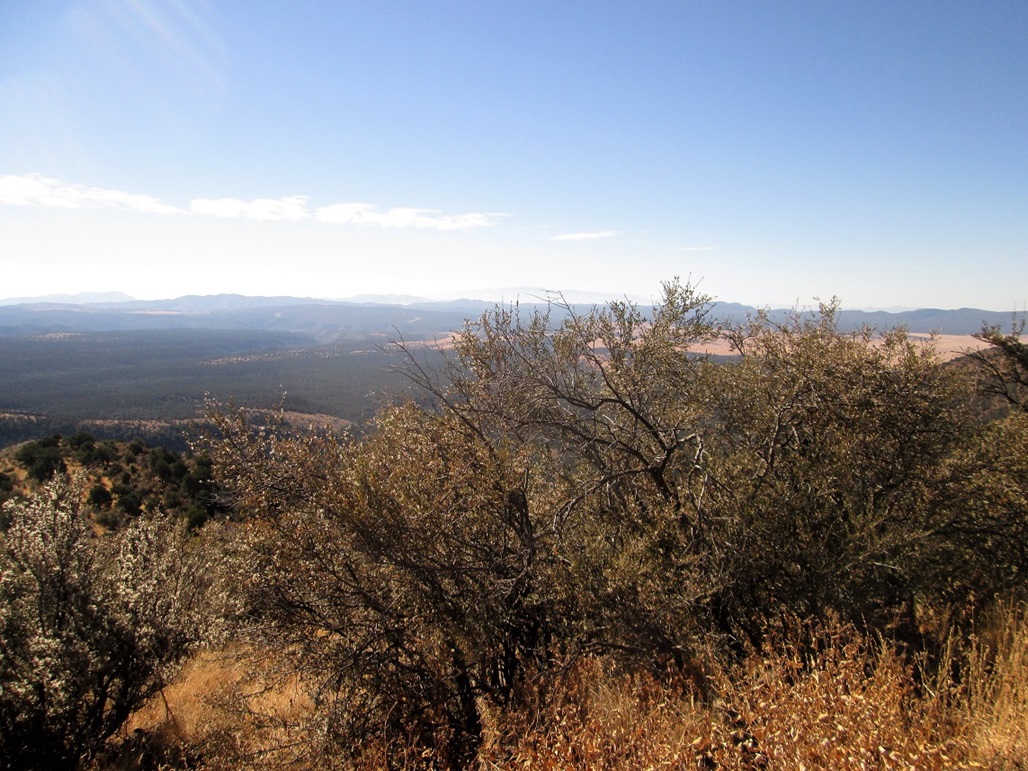 South view, Mount Graham is barely visible

East view, I think that is Mount Mitchell

Walking back toward the tank area in the trees down below

On the walk out, looking back at the peaks and a troublesome gate

Farther out, the piñon are thinning out by now

Same point, looking west now as I walk out. The Natanes Mountains are in back

The ford of Willow Creek

The signs at the road one takes toward Willow Mountain
The Nantac Rim and Ash Plateau

The road is tight with the cliffs

View of Ash Plateau from the vantage point on the road

The Nantac Rim as I descend, and the road cut into the cliff-side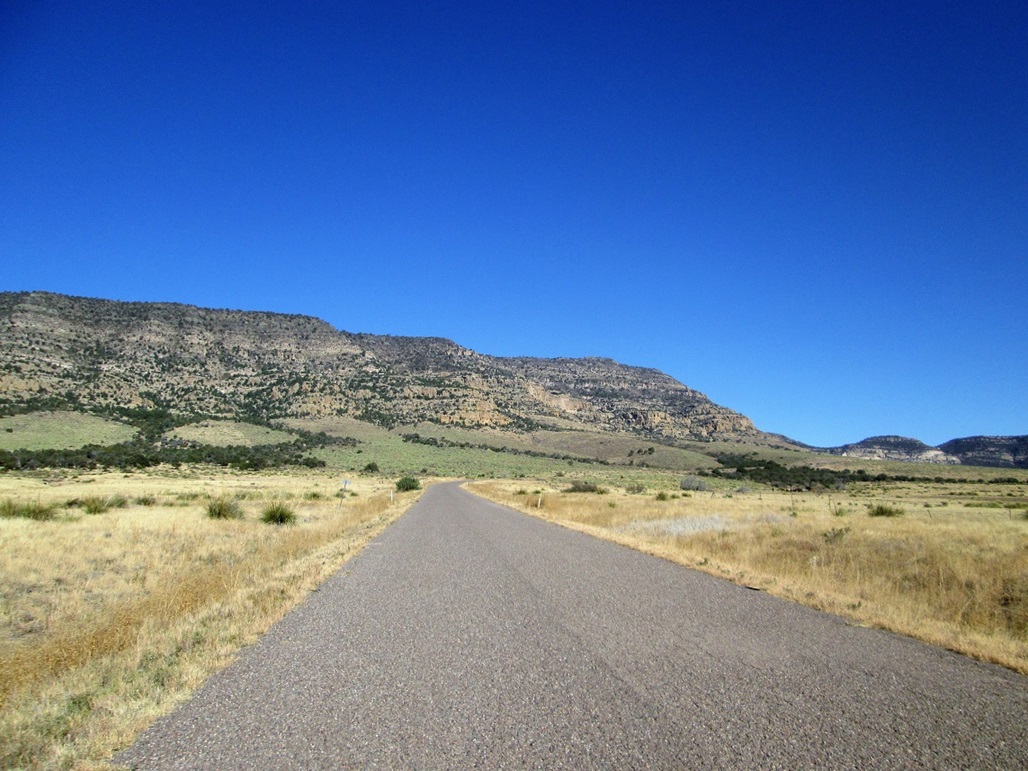 A little farther down, the green you see is the thickest patch of prickly pear cactus in the state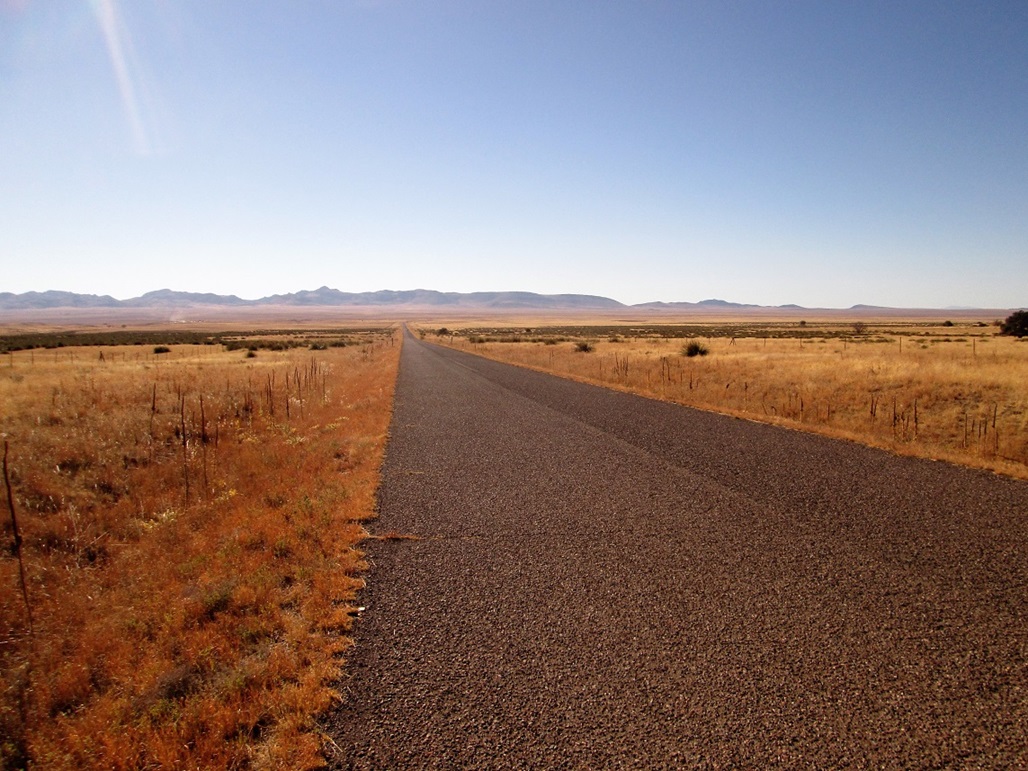 Looking down the road into the Ash Plateau. This is some lonely country out here.
My Camp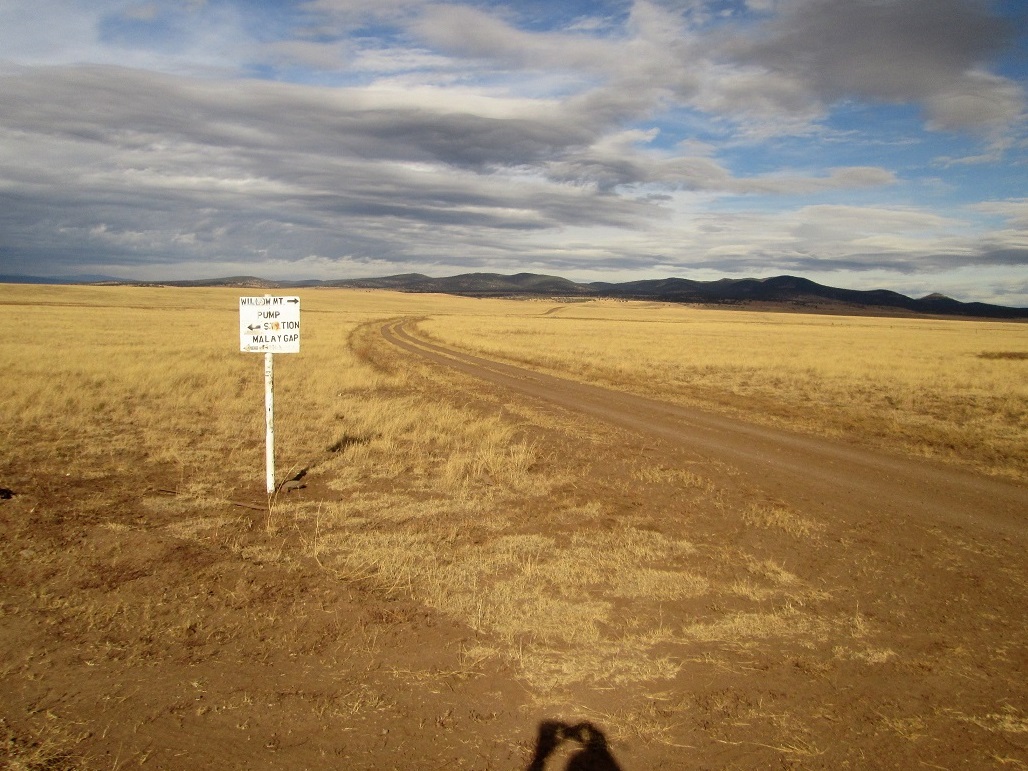 Sign where Road 2010 starts

Hill 6003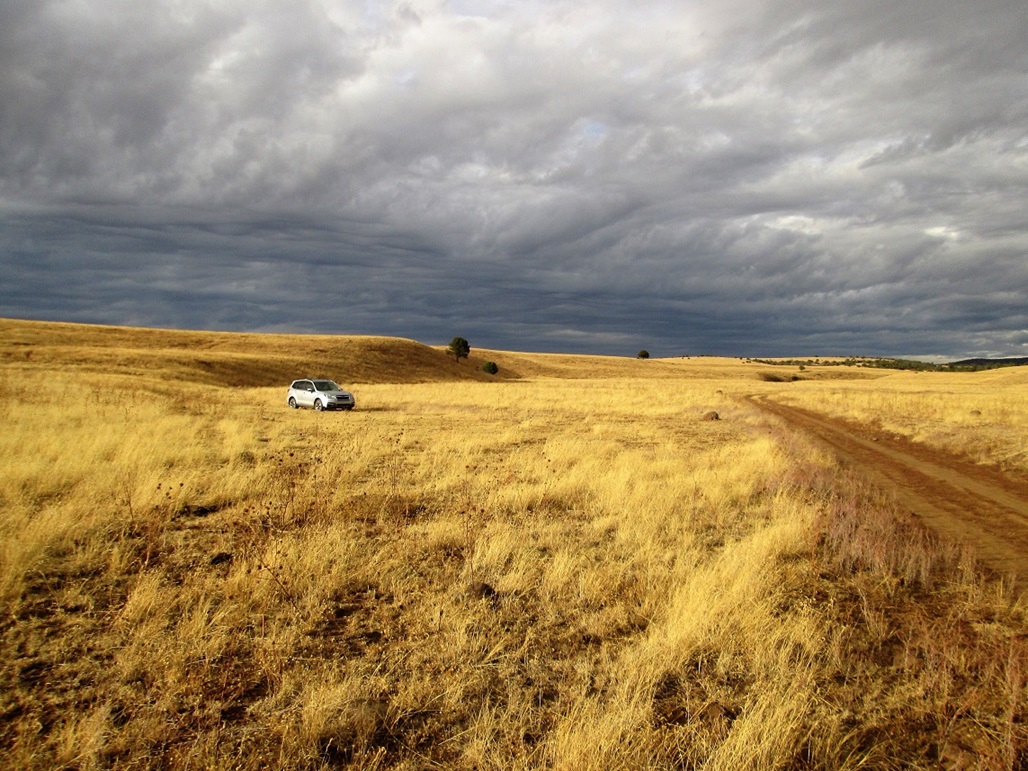 My car at camp

"Ominous" clouds forming
Arizona Page • Main Page • Trip Report
(c) 2022 Scott Surgent. For entertainment purposes only. This report is not meant to replace maps, compass, gps and other common sense hiking/navigation items. Neither I nor the webhost can be held responsible for unfortunate situations that may arise based on these trip reports. Conditions (physical and legal) change over time! Some of these hikes are major mountaineering or backpacking endeavors that require skill, proper gear, proper fitness and general experience.