House Mountain
April 11, 2020

This is about a mile in, still within the lower canyons.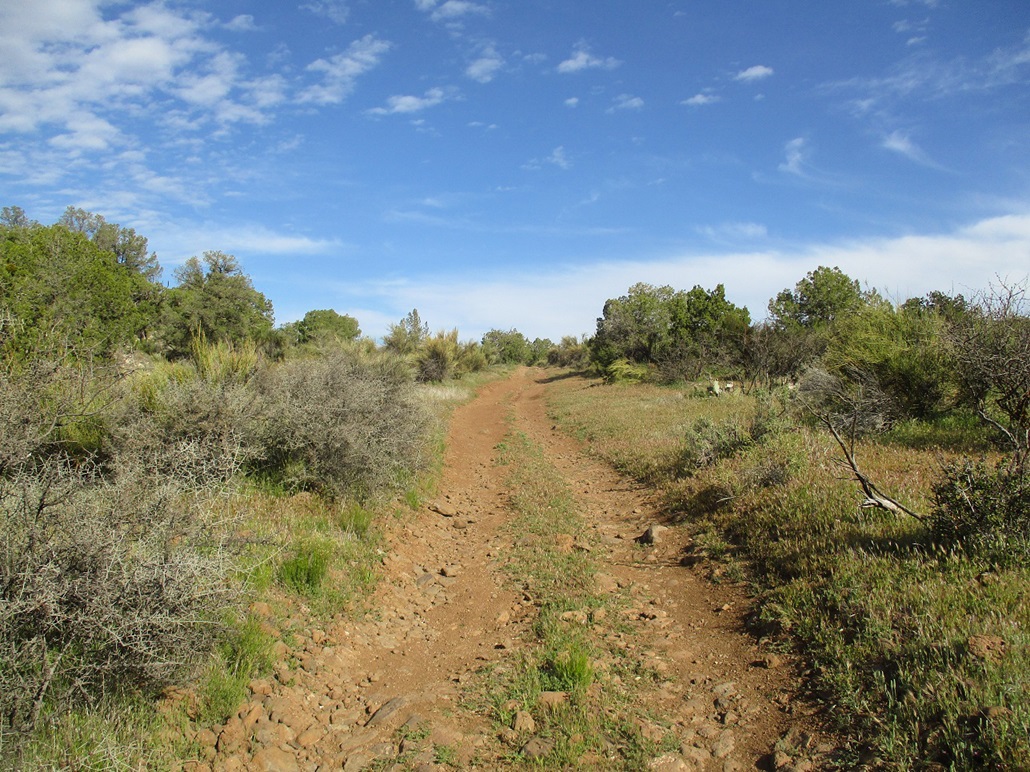 About two miles in, higher up, the ground features more darker rock and lusher greenery.

The "House Mountain Trick Tank". Up ahead is the rounded southeast subpeak of House Mountain.

Now on the slopes below the subpeak, a mix of pinon, juniper and lots of prickly-pear cactus ... and rolling rocks.

The rocky summit comes into view.

The summit rocks as seen from a saddle to the east.

Southeast view from the top, the general direction I came from.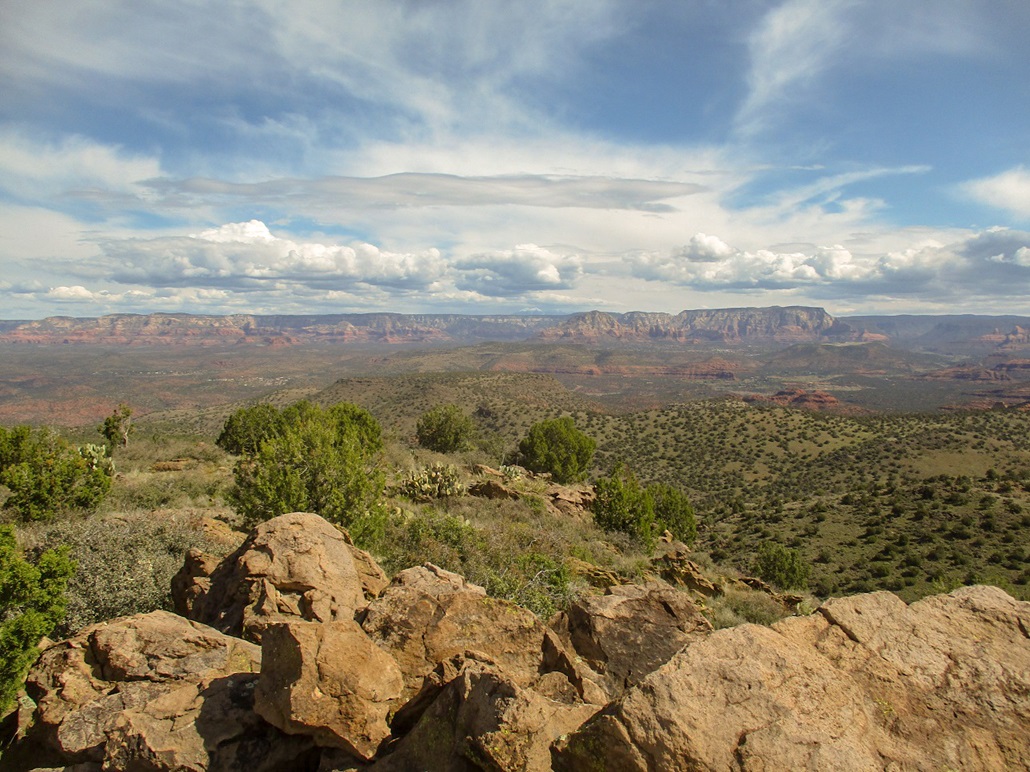 View to the north of the rocks and cliffs of Sedona.

Northeast view, more of Sedona's iconic formations.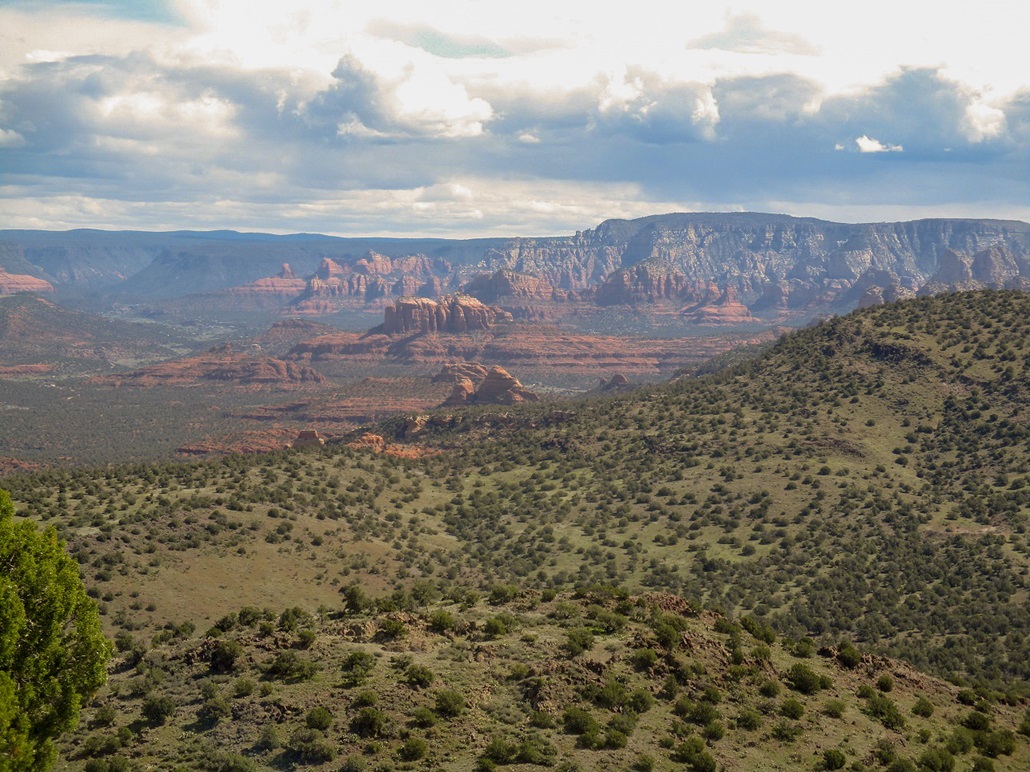 Zoom image.

Descending the thing that is not a road.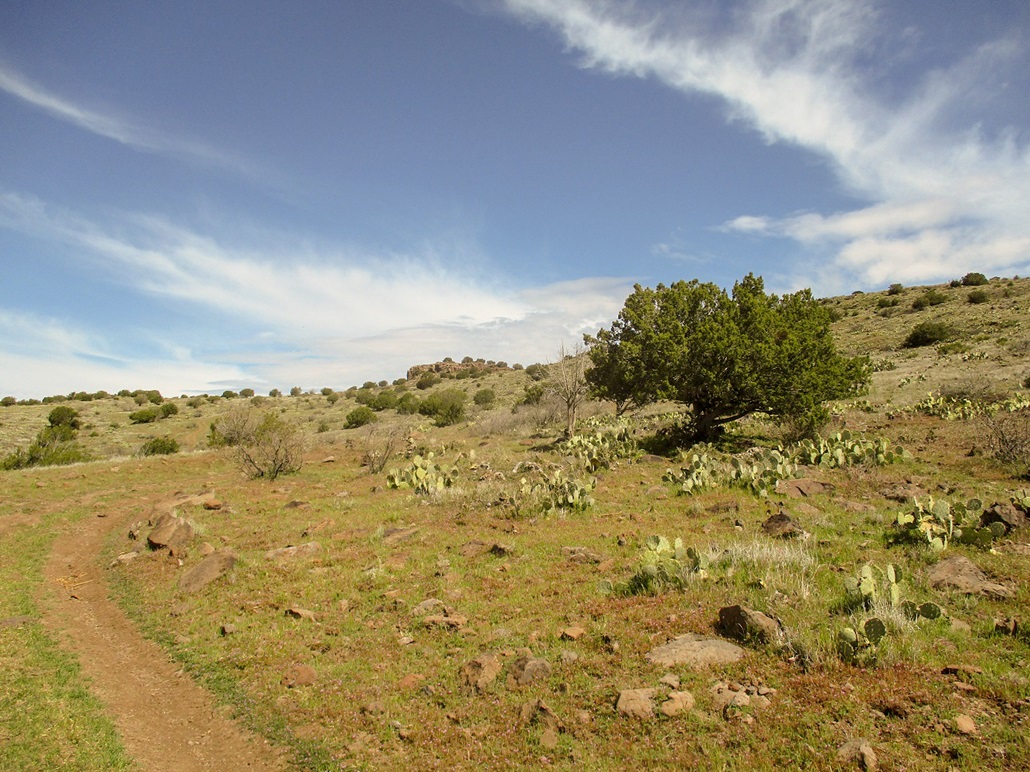 The rocky summit as seen from the road. I took this as I was walking outbound.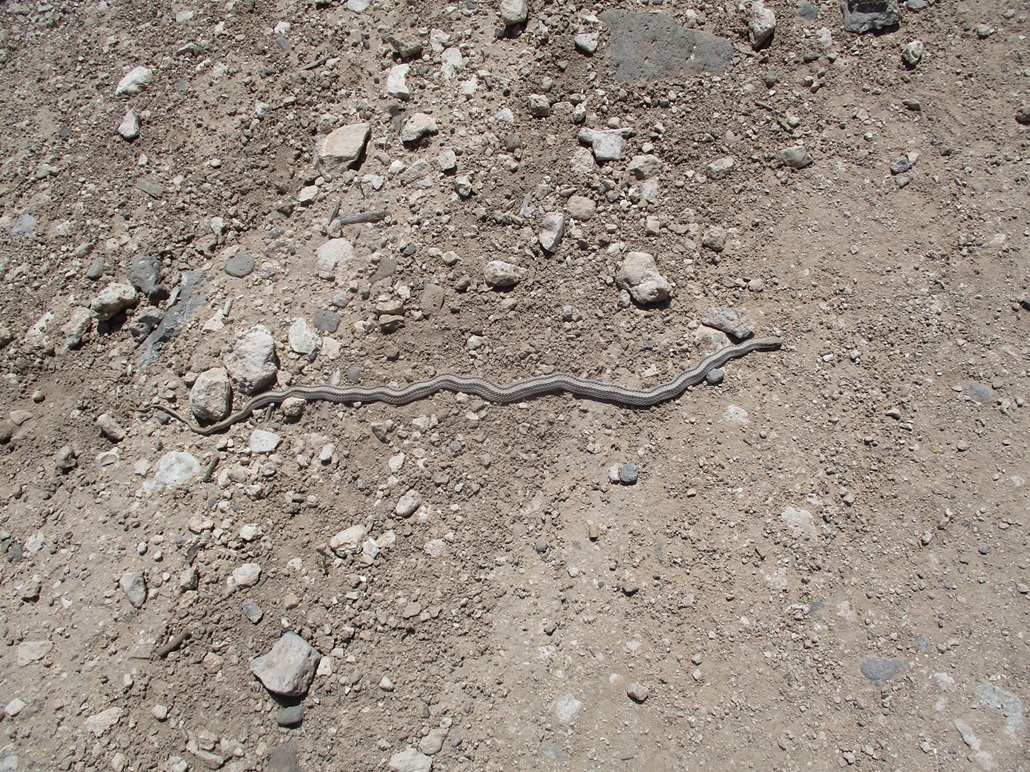 Lower down, this little fella was sunning himself. I left him alone.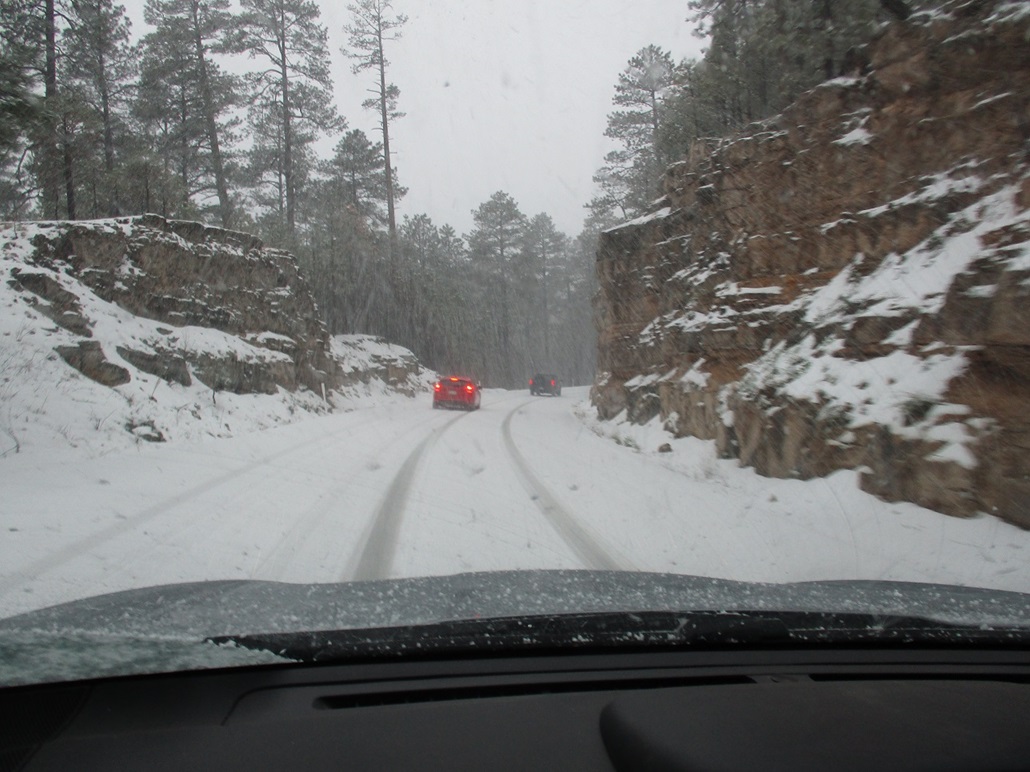 Not one hour after I was done hiking, I took a scenic route through the high country near Happy Jack and Clints Well and hit this snow on highway AZ-87. It was slick and nasty, and later, the highway was closed for a few hours until it could be plowed and/or melted.
Arizona Page • Main Page • Trip Report
Mobile version (c) 2020 Scott Surgent. For entertainment purposes only. This report is not meant to replace maps, compass, gps and other common sense hiking/navigation items. Neither I nor the webhost can be held responsible for unfortunate situations that may arise based on these trip reports. Conditions (physical and legal) change over time! Some of these hikes are major mountaineering or backpacking endeavors that require skill, proper gear, proper fitness and general experience.