Spring Valley Mountain, Spring Valley Coxcombs North & South, and Laws Hill
July 1, 2023

Spring Valley Mountain's summit seen about half-way up the ascent

The summit

View northwest: the next three peaks on our agenda are seen here: Spring Valley Coxcomb South Peak is the big bare peak to the near left, the Coxcomb North Peak is the darker peak to the right, and Laws Hill is the bare bump slightly behing the Coxcomb South Peak

View north: Scarp Peak is at the left margin. Behind it is Buck Peak, then Hobble Mountain West Peak, then Hobble East. The low ridge below Hobble East is Sheep Hill. The forested bump to the mid-right is Red Hill Lookout. In the distant back at left is Red Butte, not far from the Grand Canyon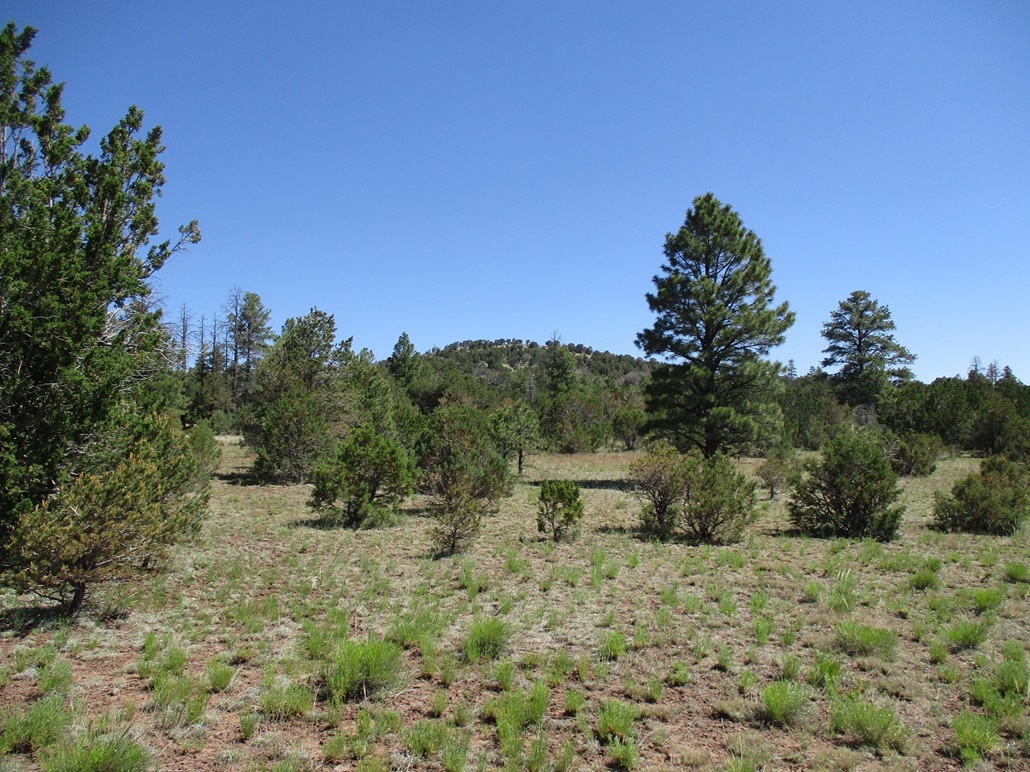 Spring Valley Coxcomb South Peak as seen from below

Its scintillating summit. The rock just may be the highest point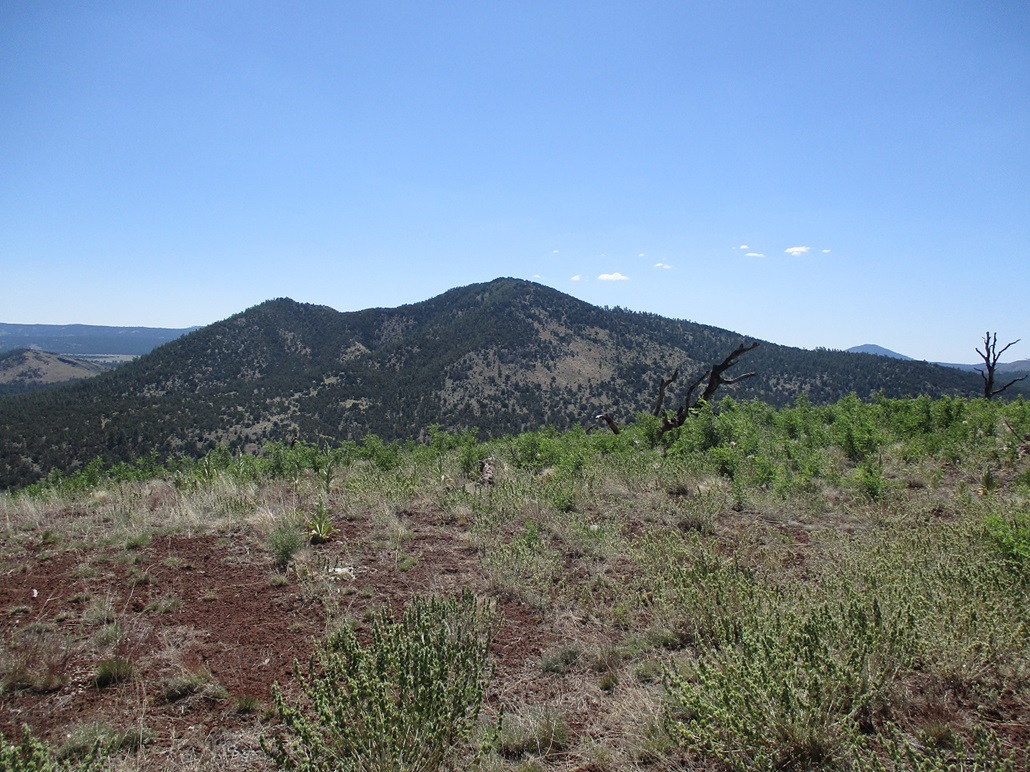 Spring Valley Mountain as viewed from the Coxcomb South summit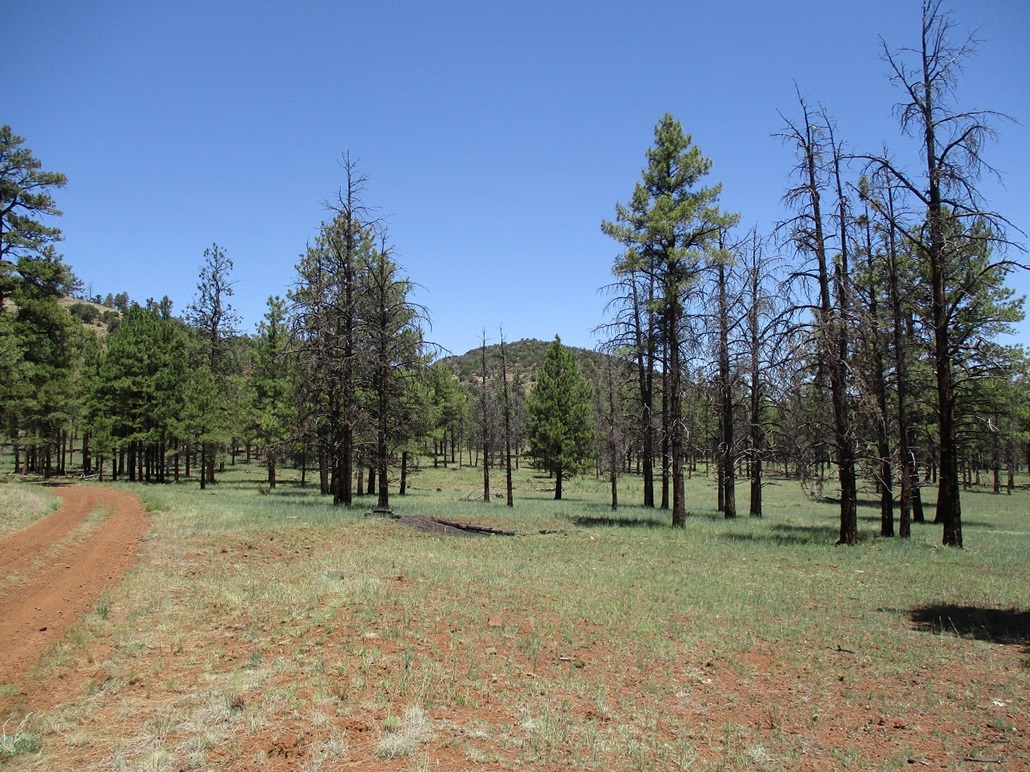 Spring Valley Coxcomb North Peak

The sequence of rock outcrops on the summit ridge of the Coxcomb North Peak. Each time we thought "we're here", but only to see more up to go...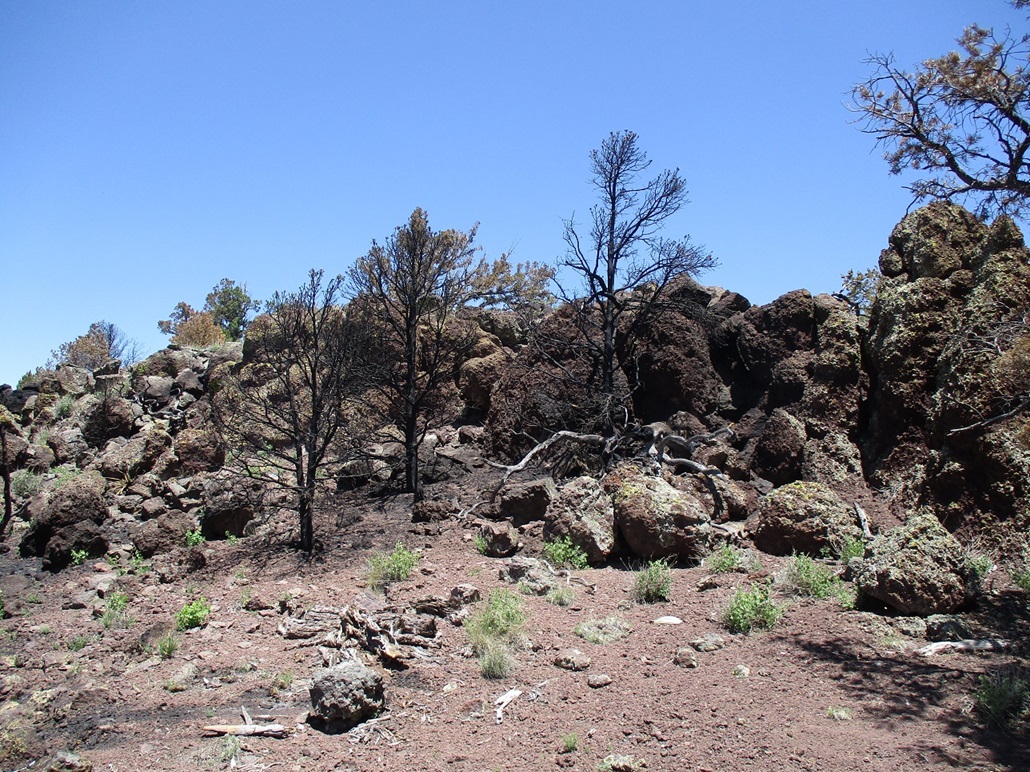 ...until we came upon the actual summit rocks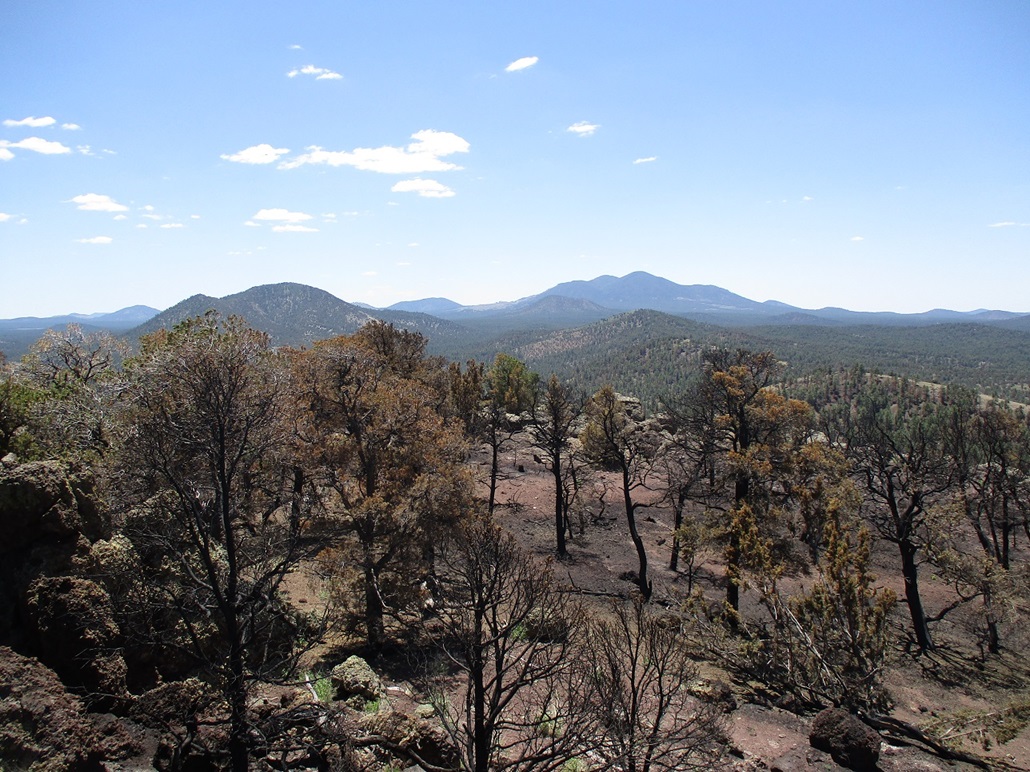 View south from its summit. Spring Valley Mountain is to the left. The Coxcomb South Peak is mid-rightish. Sitgreaves Mountain is in back. Little Spring Valley Mountain lies below it, slightly left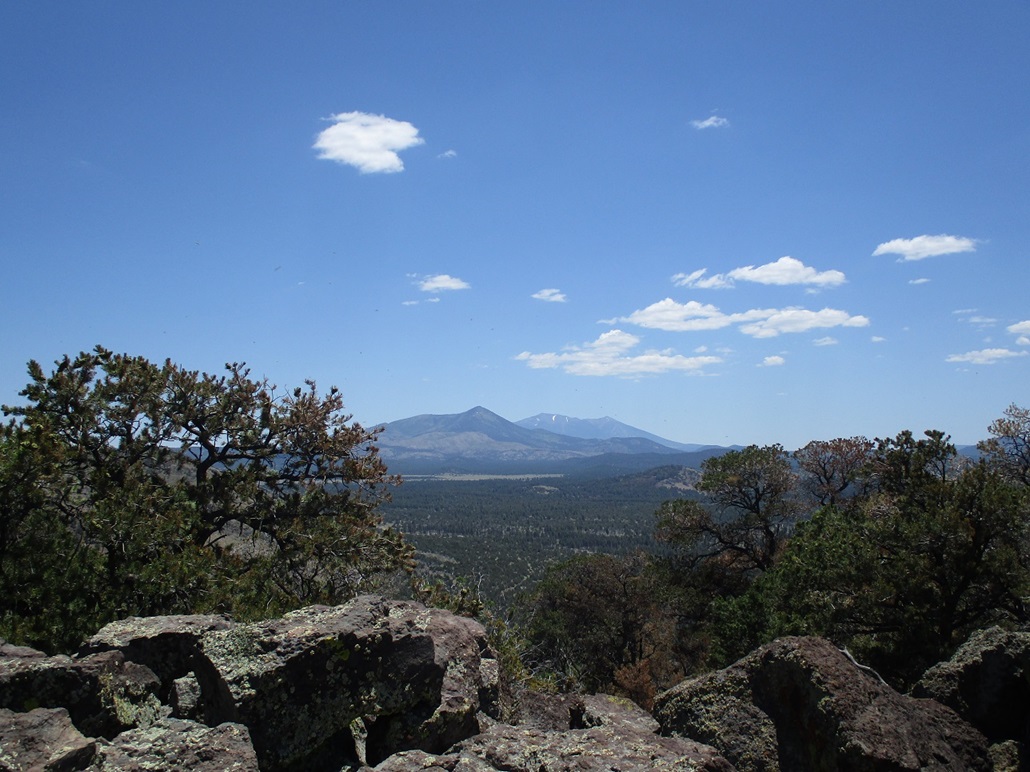 Looking east at Kendrick Peak and Humphreys Peak. Yep, they're still there

Laws Hill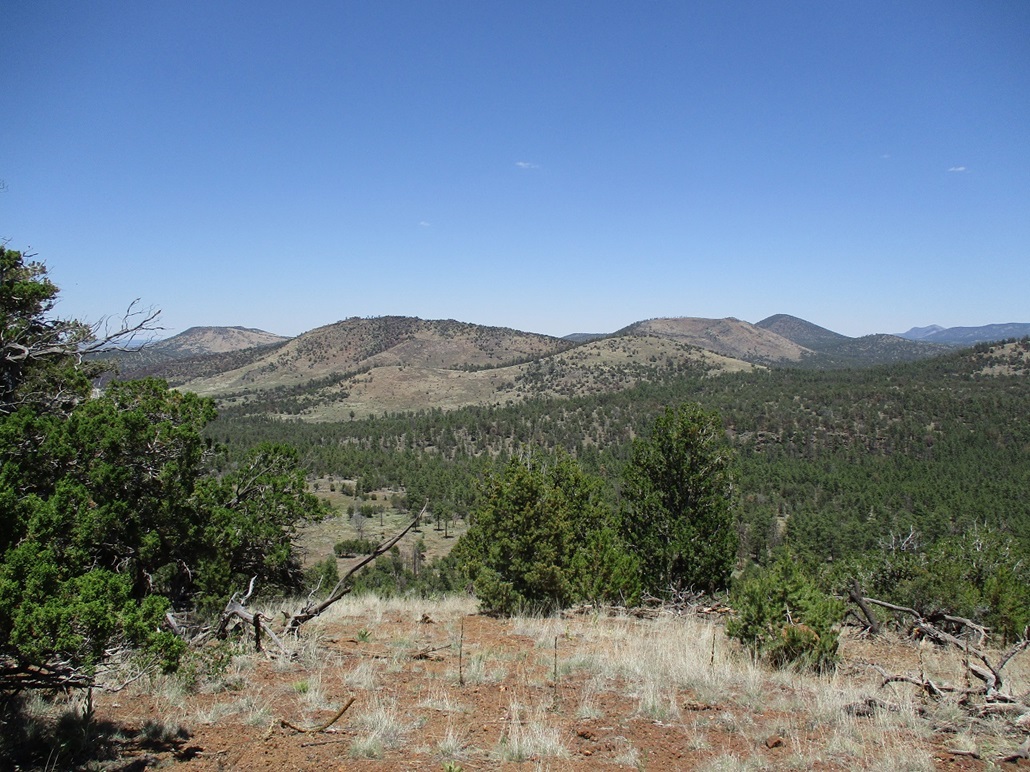 View of the Coxcomb North Peak from the summit of Laws Hill. To its left is Buck Peak, to its right is Scarp Hill, then Red Hill Lookout

Now a view of the South Coxcomb Peak with Spring Valley Mountain behind it
Arizona Page • Main Page • Trip Report
(c) 2023 Scott Surgent. For entertainment purposes only. This report is not meant to replace maps, compass, gps and other common sense hiking/navigation items. Neither I nor the webhost can be held responsible for unfortunate situations that may arise based on these trip reports. Conditions (physical and legal) change over time! Some of these hikes are major mountaineering or backpacking endeavors that require skill, proper gear, proper fitness and general experience.